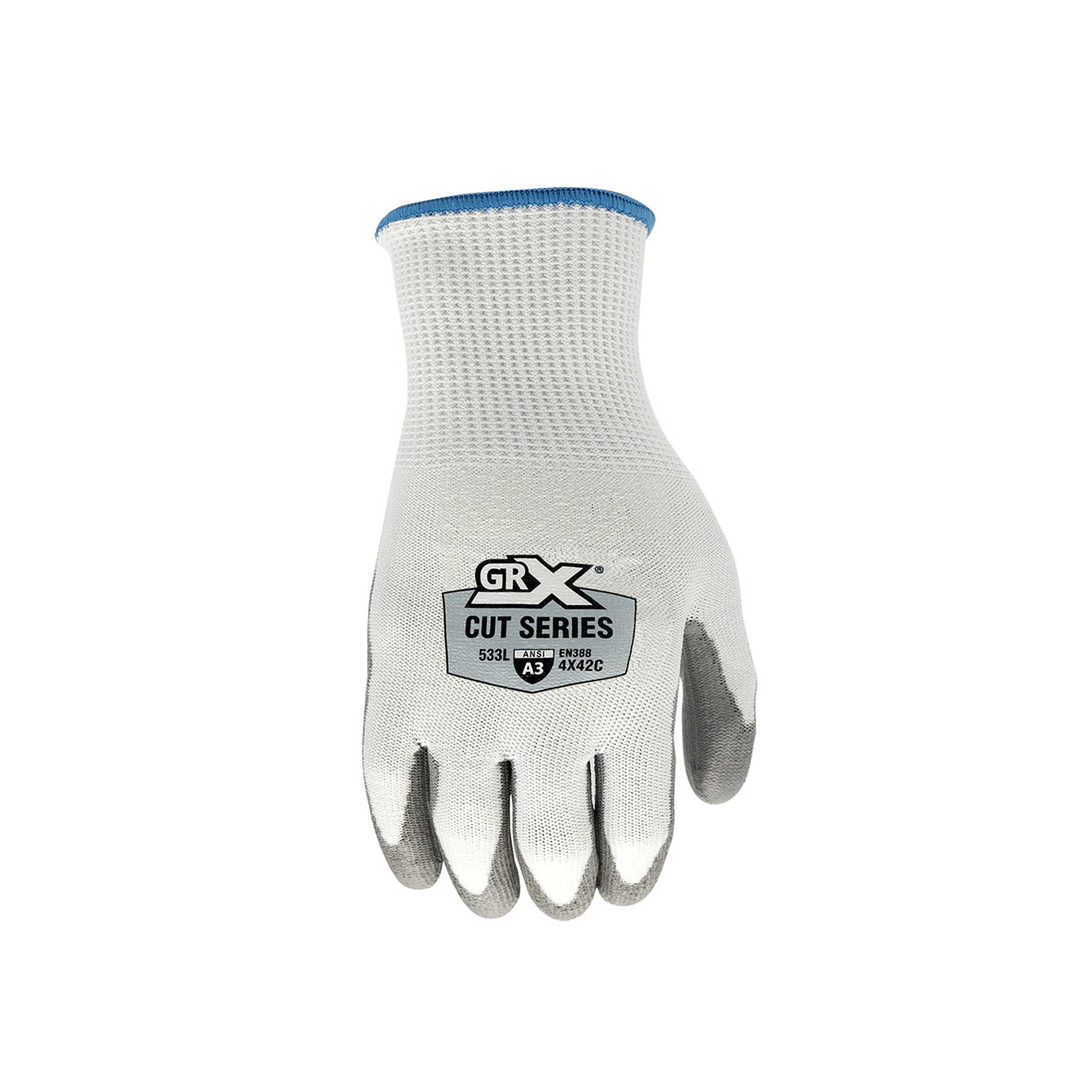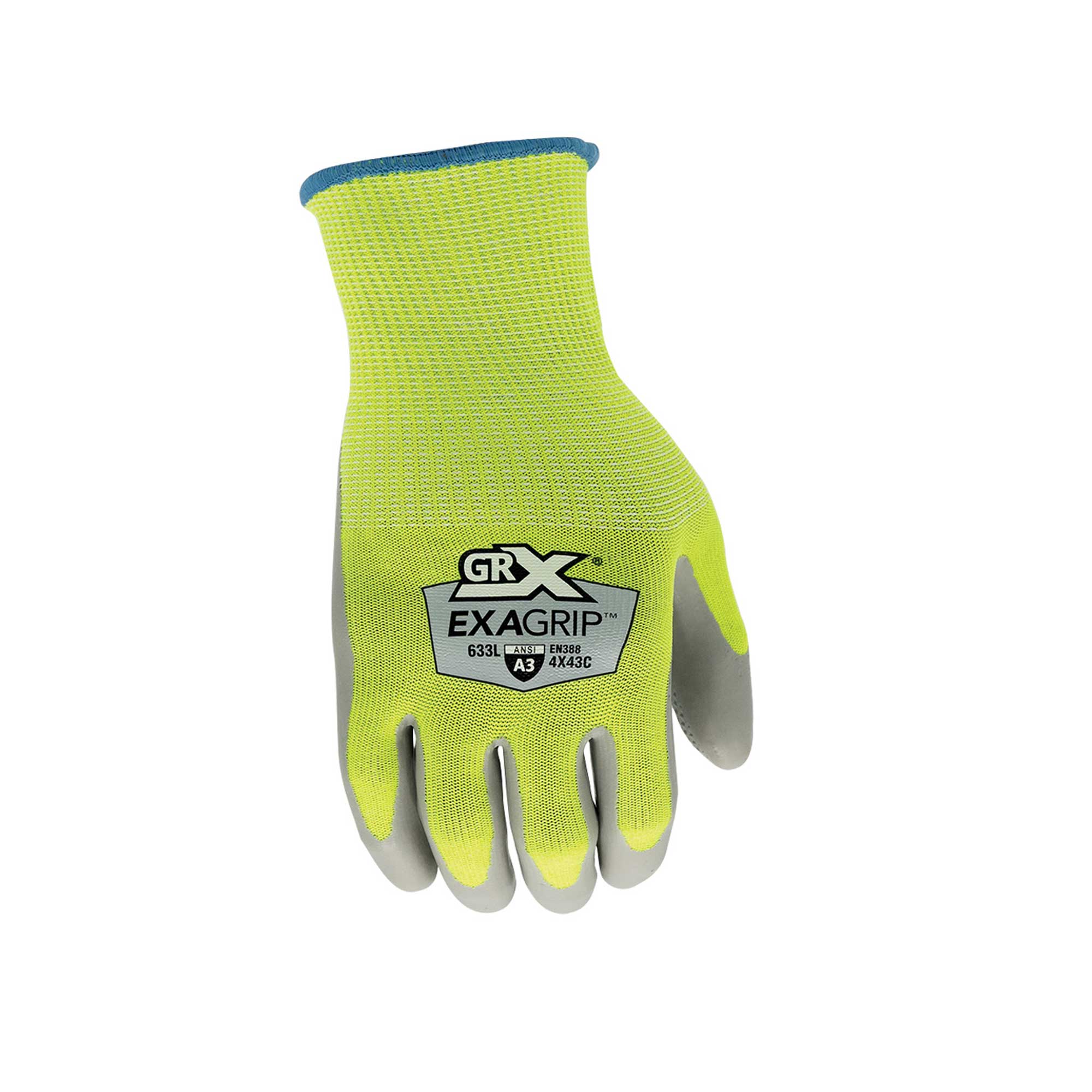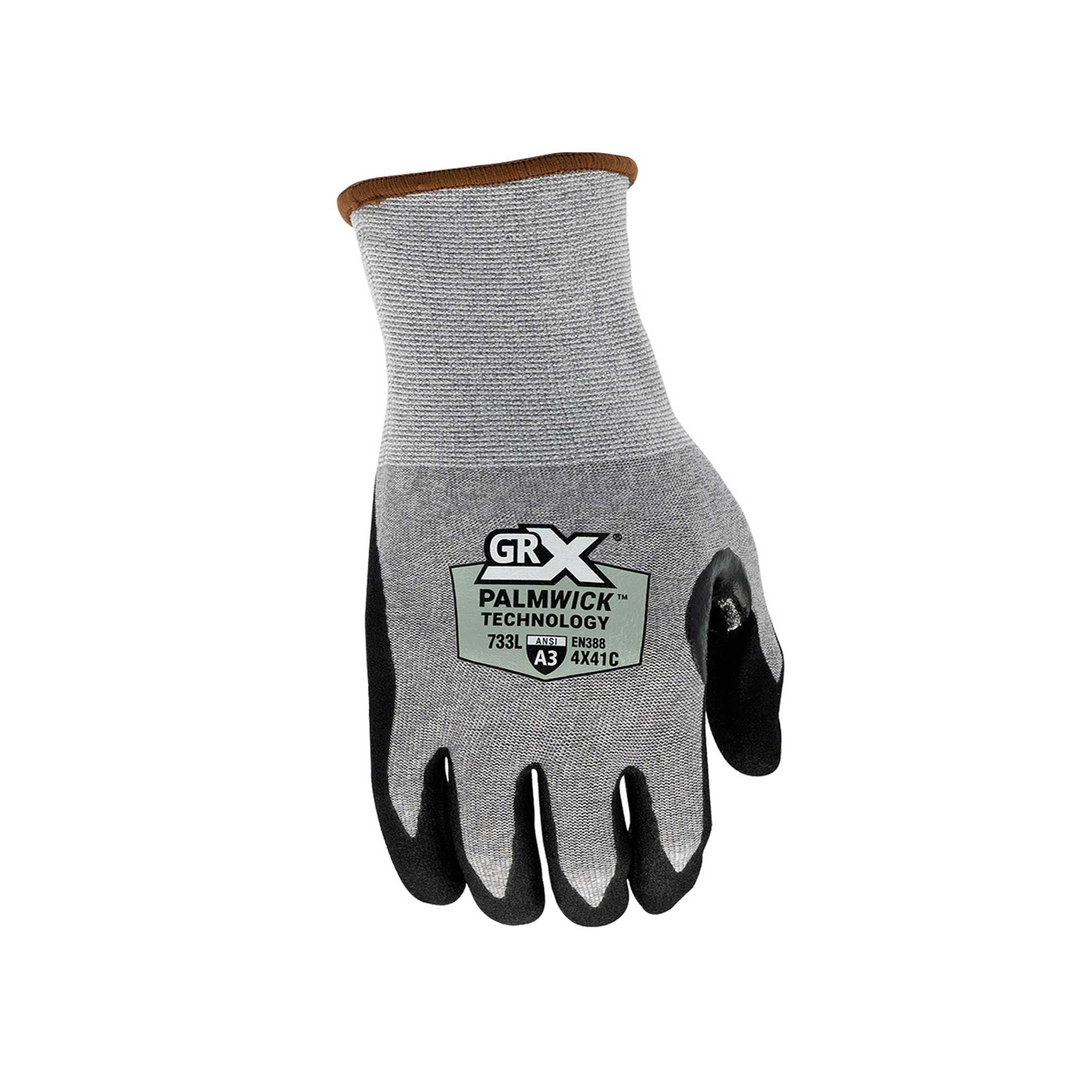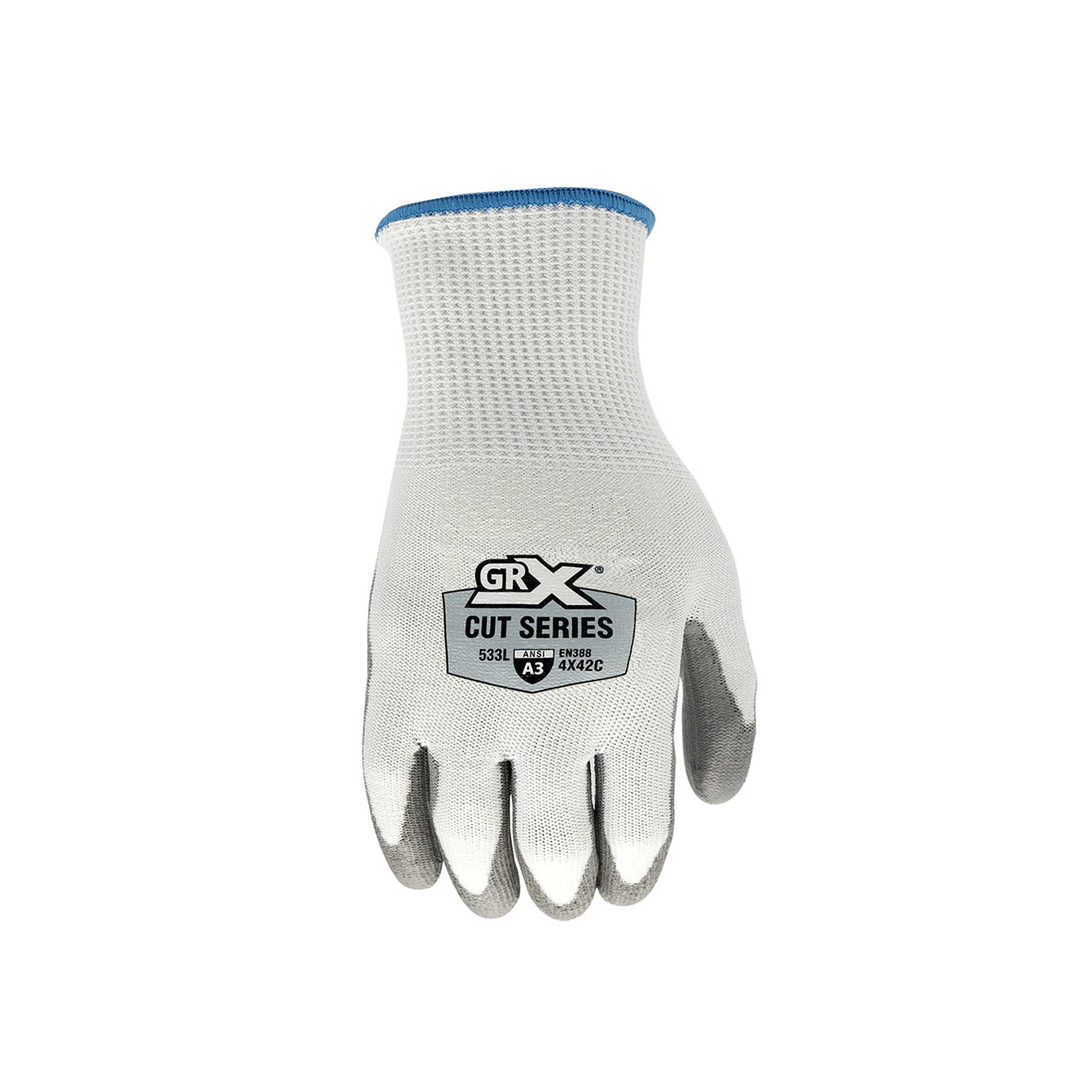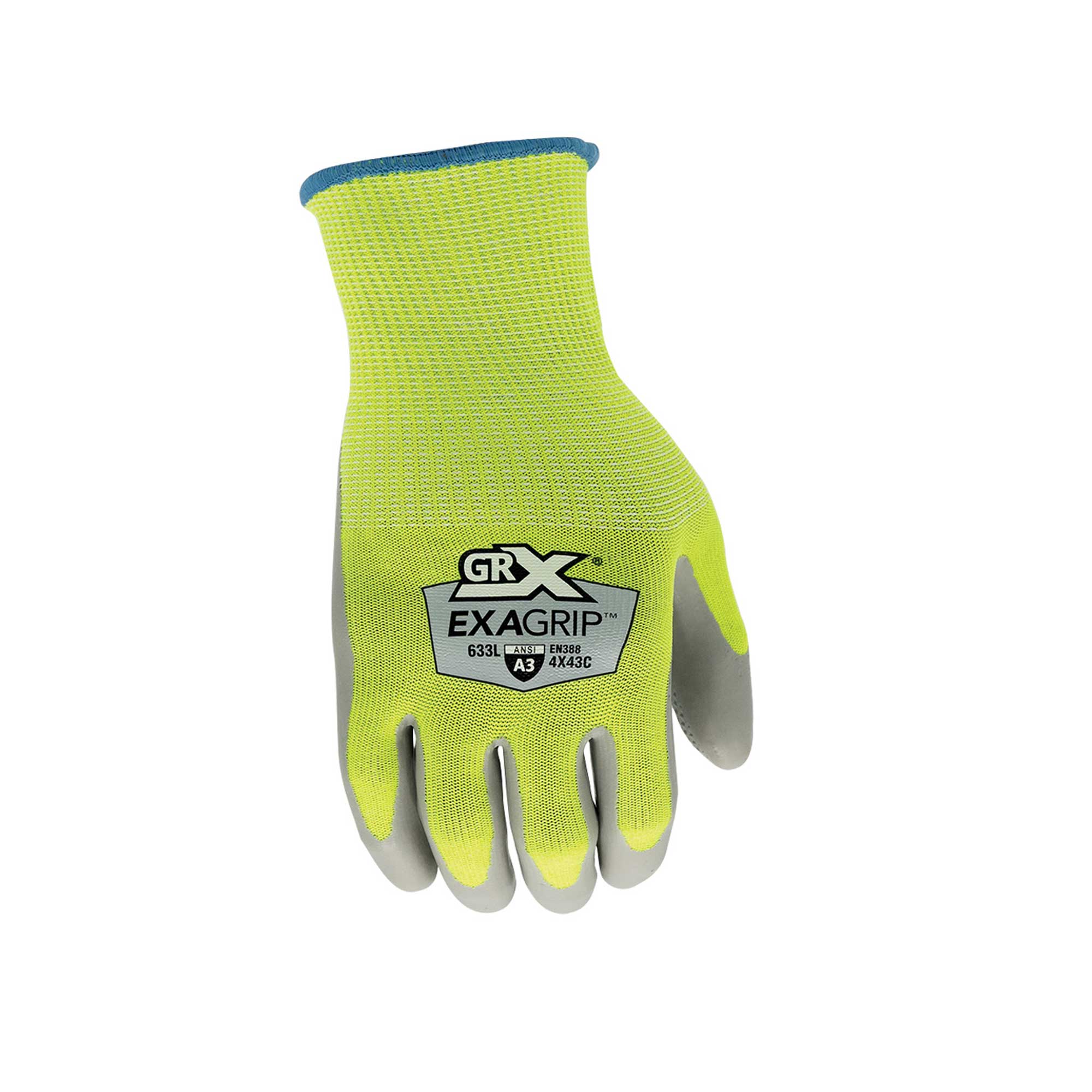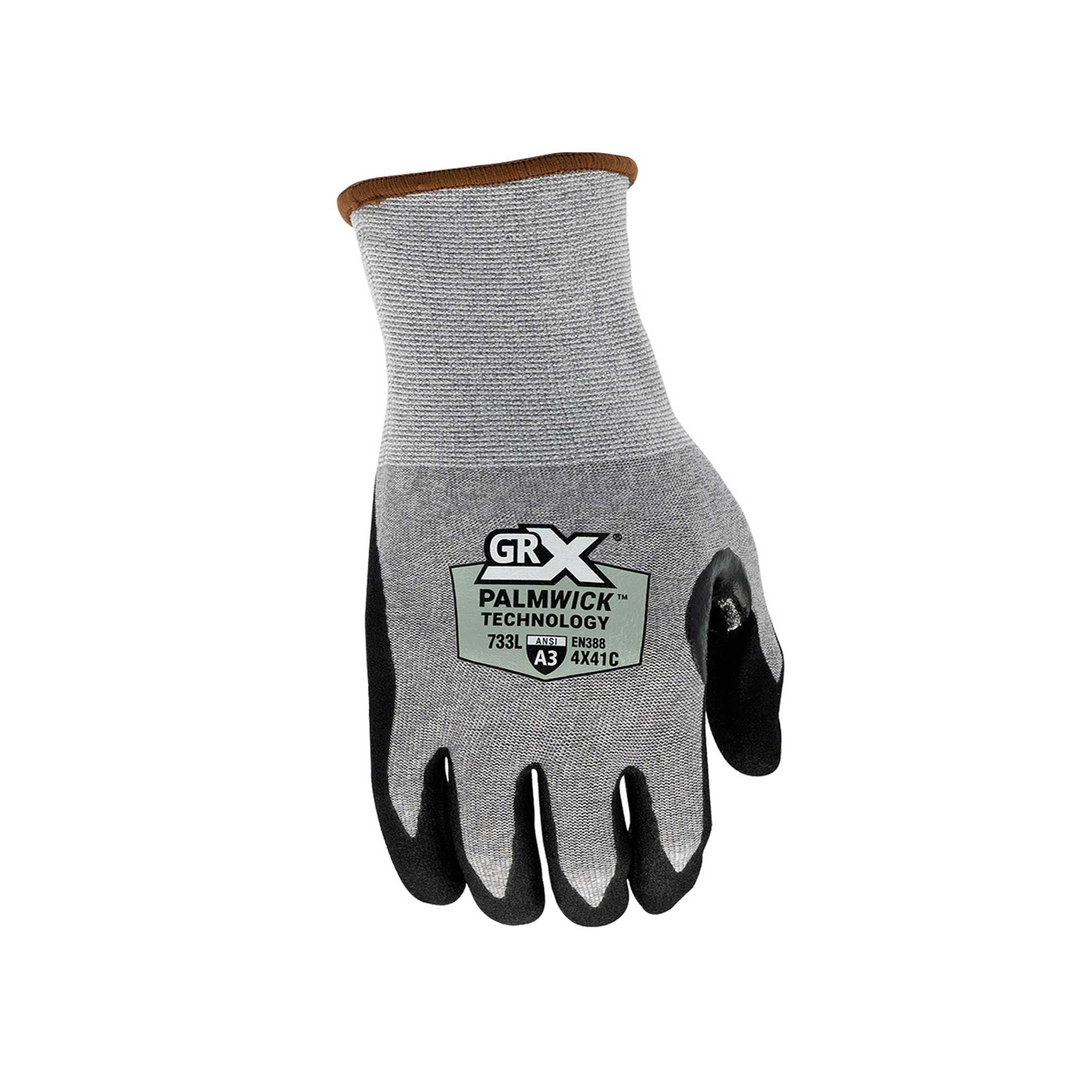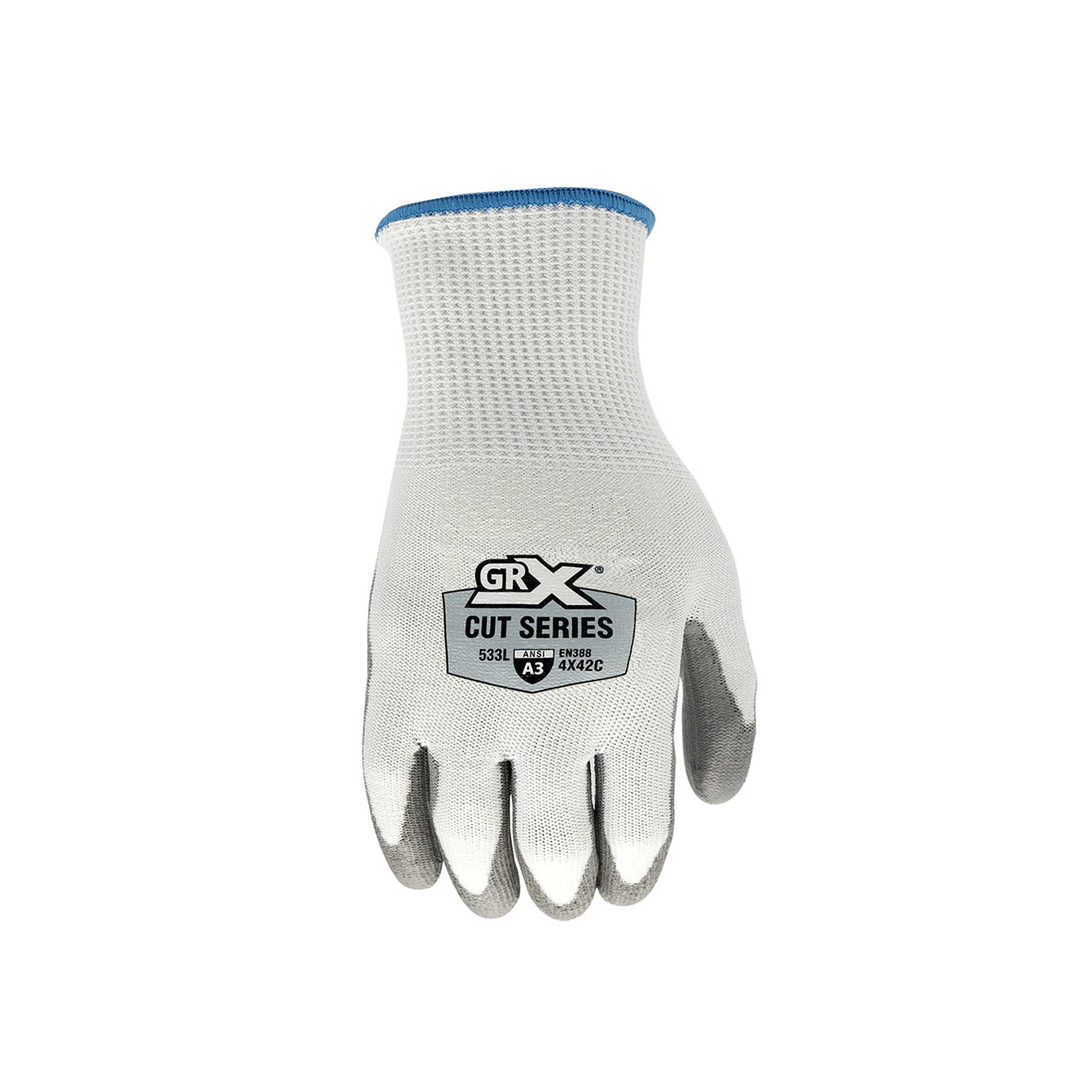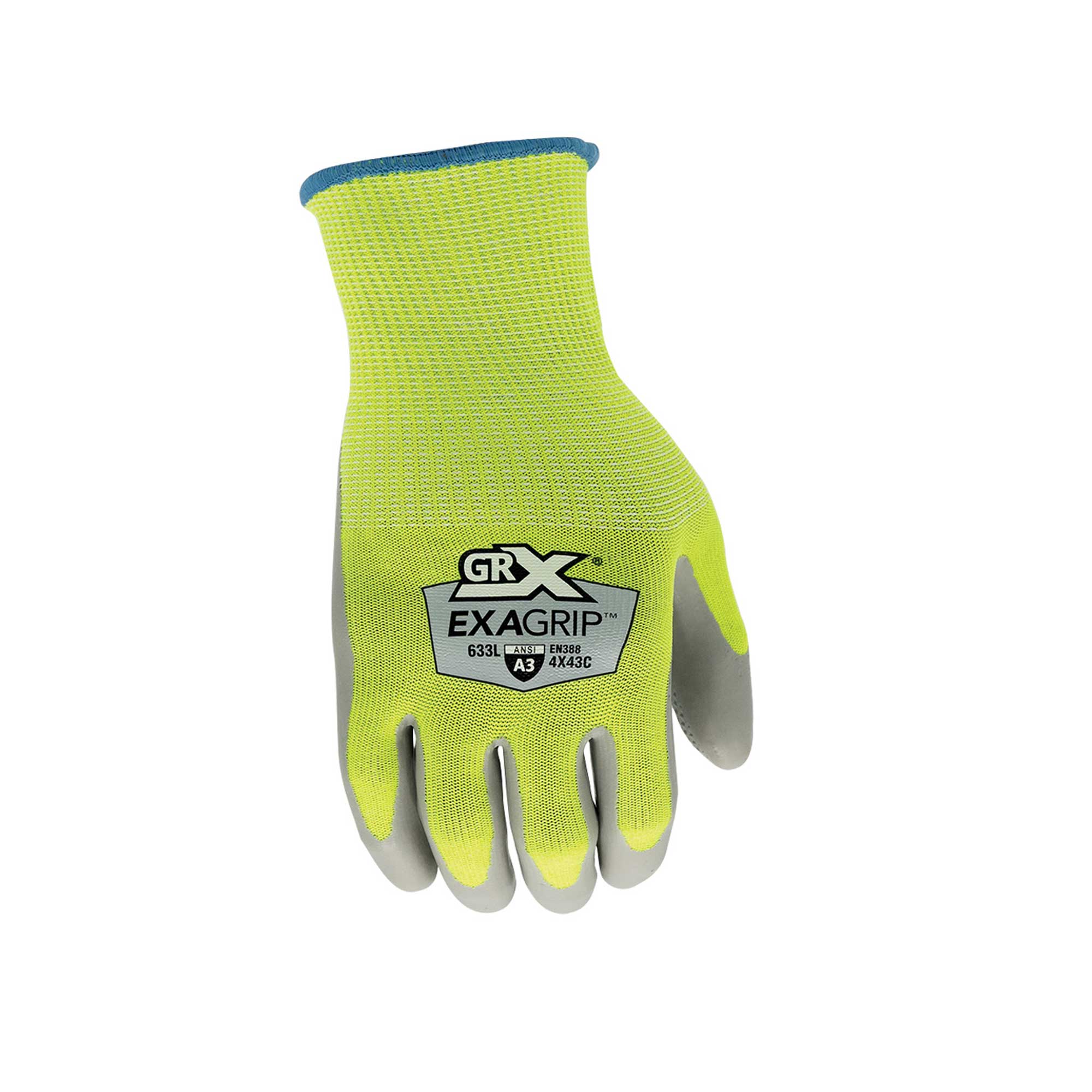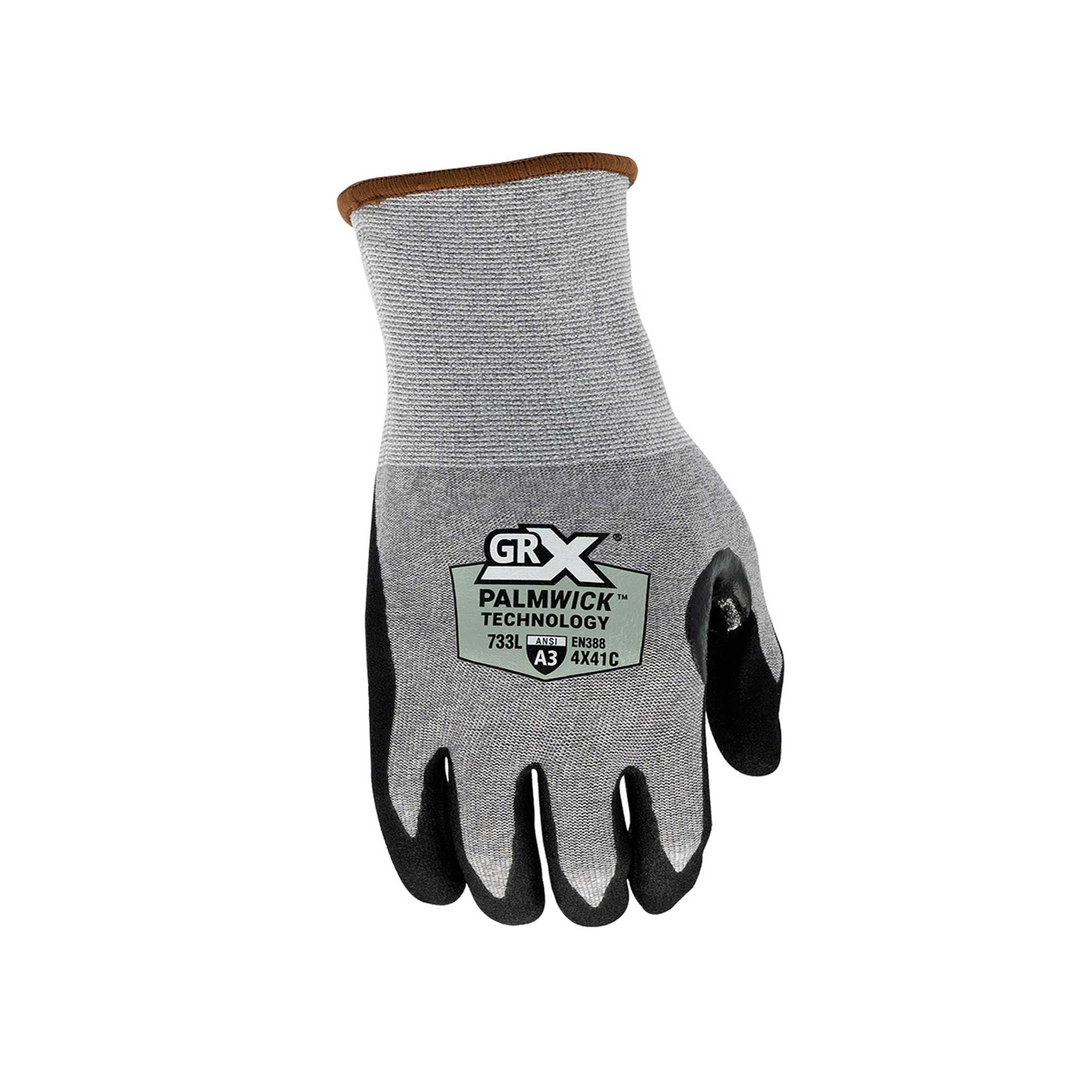 Great grip in wet, dry, and abrasive applications. Glove provides light levels of cut protection.
Specifications
13 gauge HPPE liner is rated to ANSI-ISEA 105-2016 cut level A2 and EN388-2016 cut level B, according to the TDM 100 blade test.
Polyurethane (PU) palm coating provides a secure grip and durability to handle most tasks.
Secure, elasticized knit wrist cuff keeps debris out.
Available Part Numbers
GRXCUT533M: GRX 13g HPPE PU Palm ANSI A-3 M
GRXCUT533L: GRX 13g HPPE PU Palm ANSI A-3 L
GRXCUT533XL: GRX 13g HPPE PU Palm ANSI A-3 XL
GRXCUT733M: GRX 18g HPPE/Steel PalmWick Nitrile A-3 M
GRXCUT733L: GRX 18g HPPE/Steel PalmWick Nitrile A-3 L
GRXCUT733XL: GRX 18g HPPE/Steel PalmWick Nitrile A-3 XL
GRXCUT633M: GRX 15g High Vis ExaGrip Palm ANSI A-3 M
GRXCUT633L: GRX 15g High Vis ExaGrip Palm ANSI A-3 L
GRXCUT633XL: GRX 15g High Vis ExaGrip Palm ANSI A-3 XL