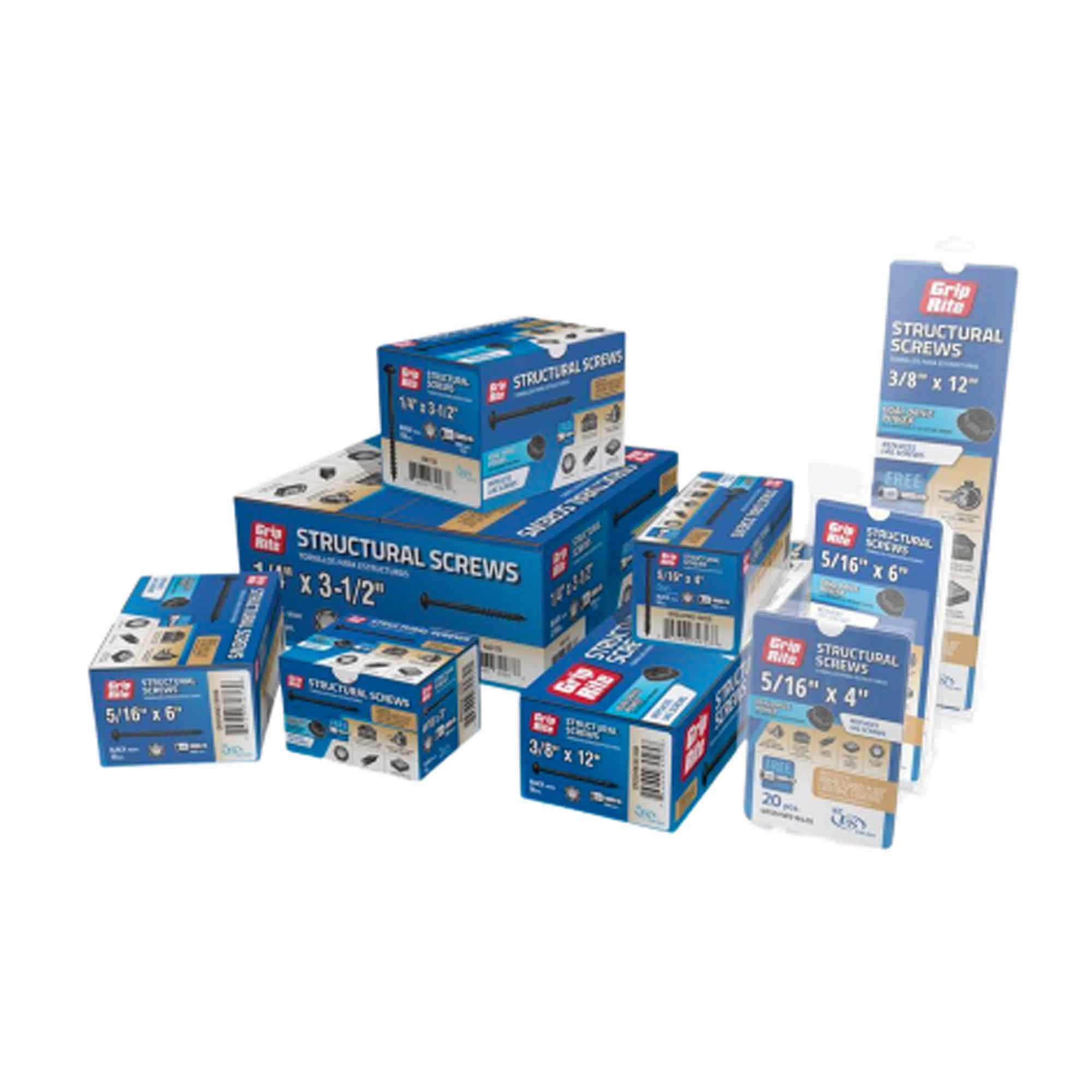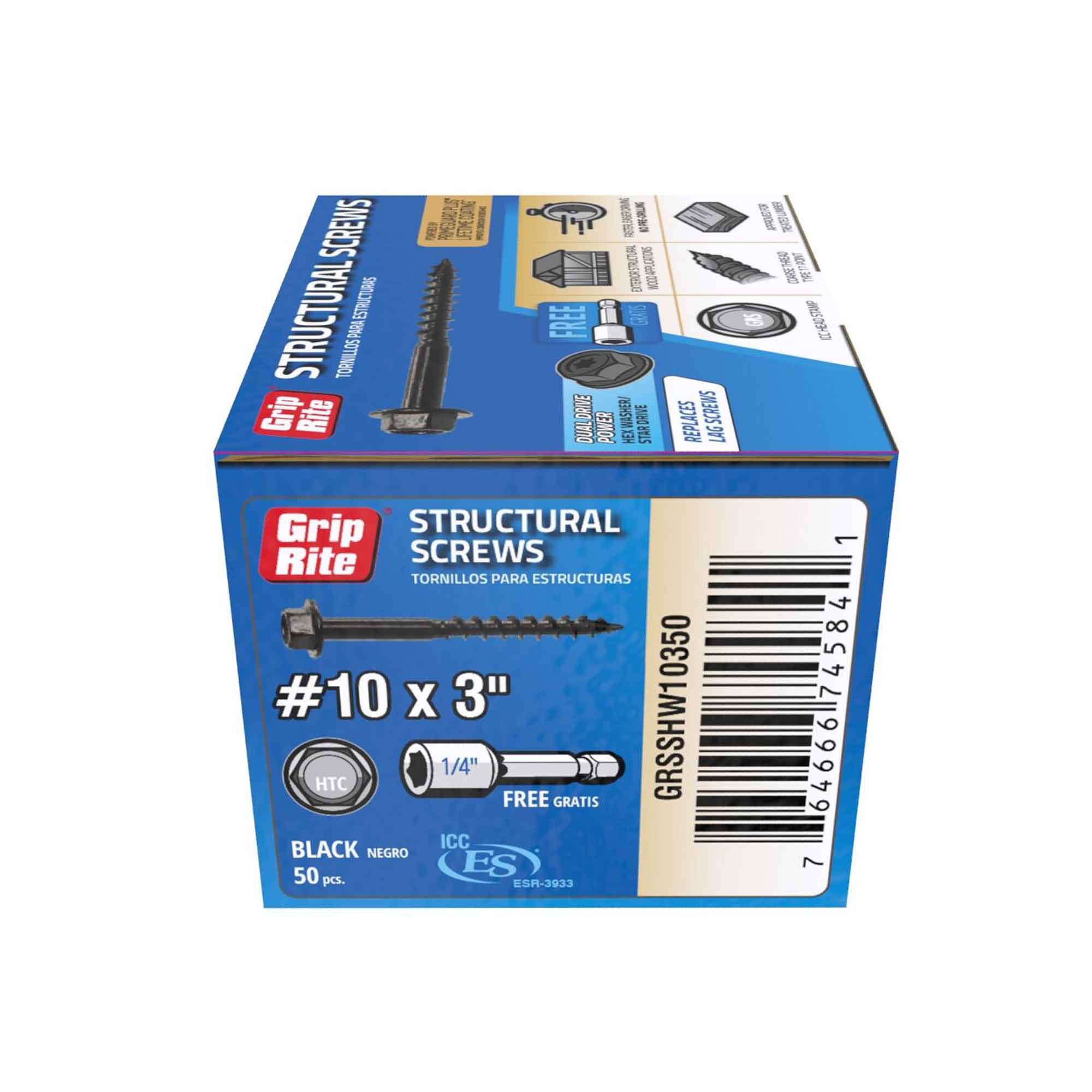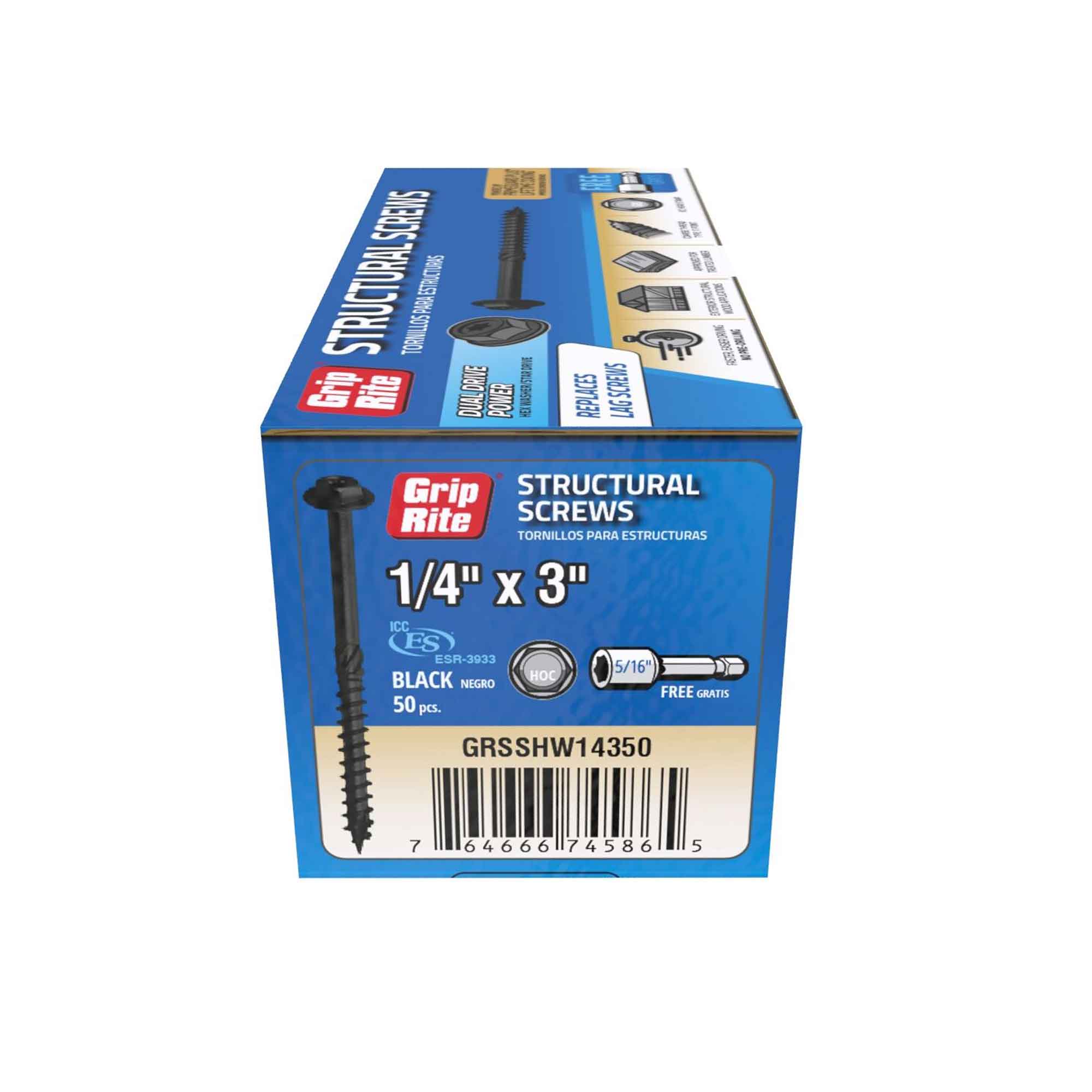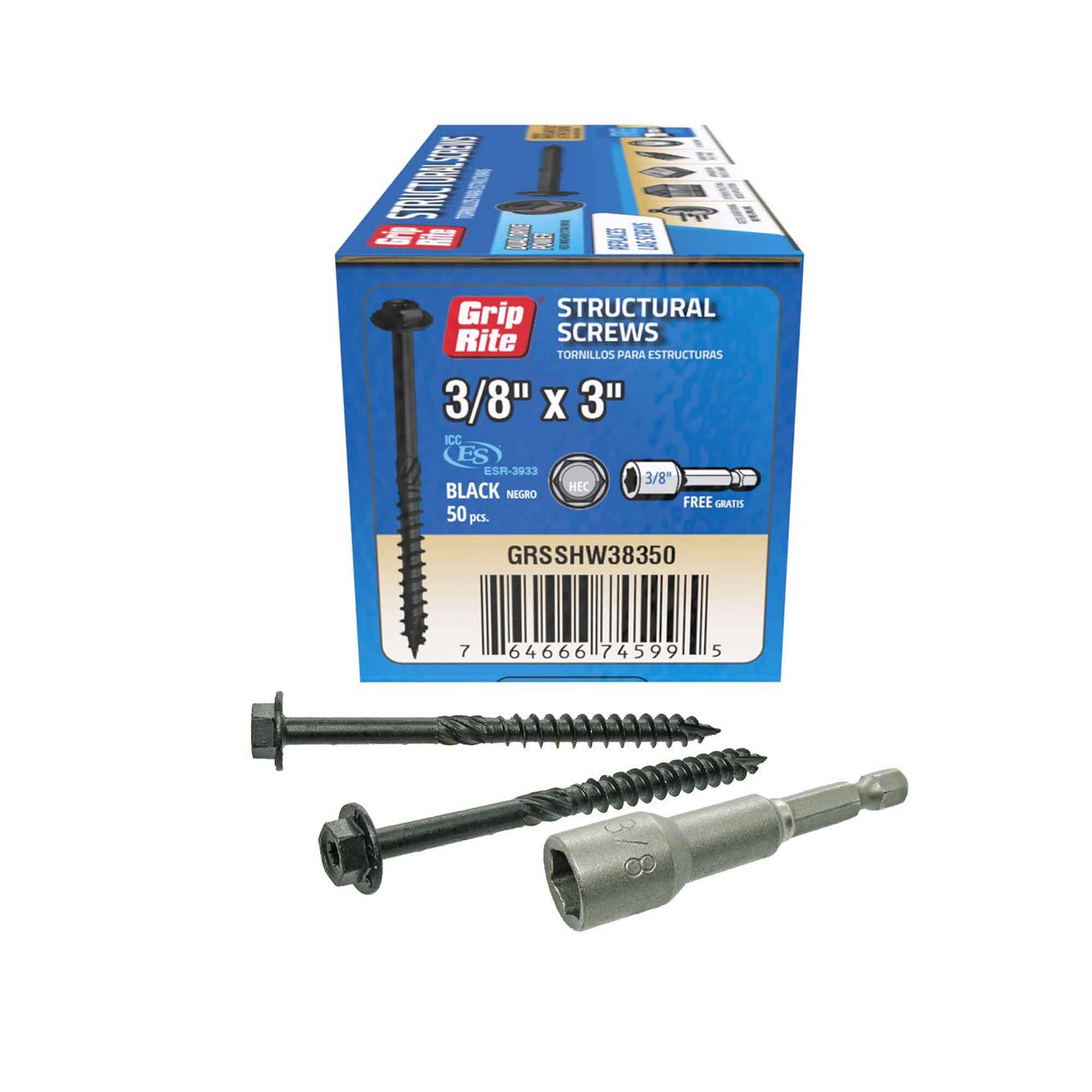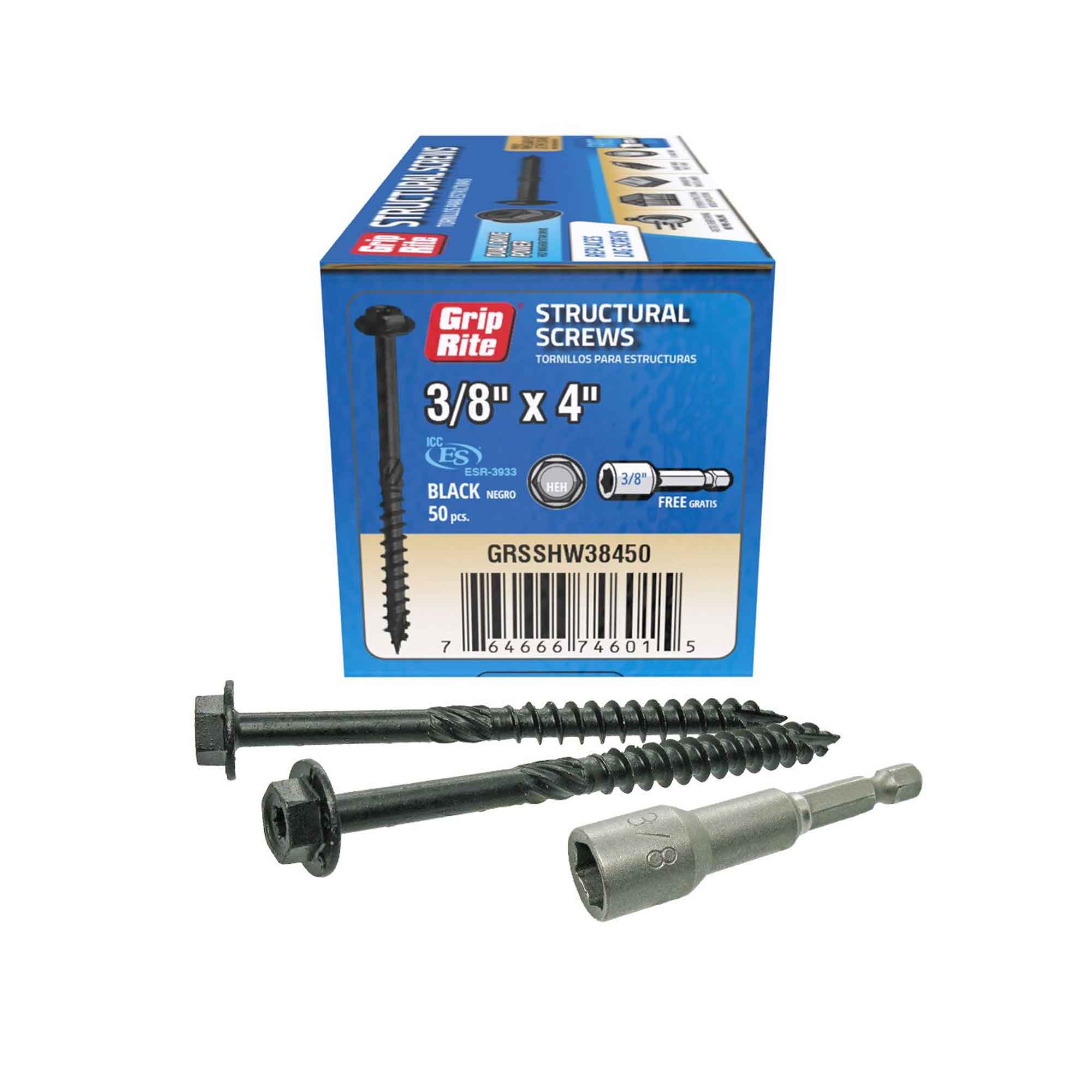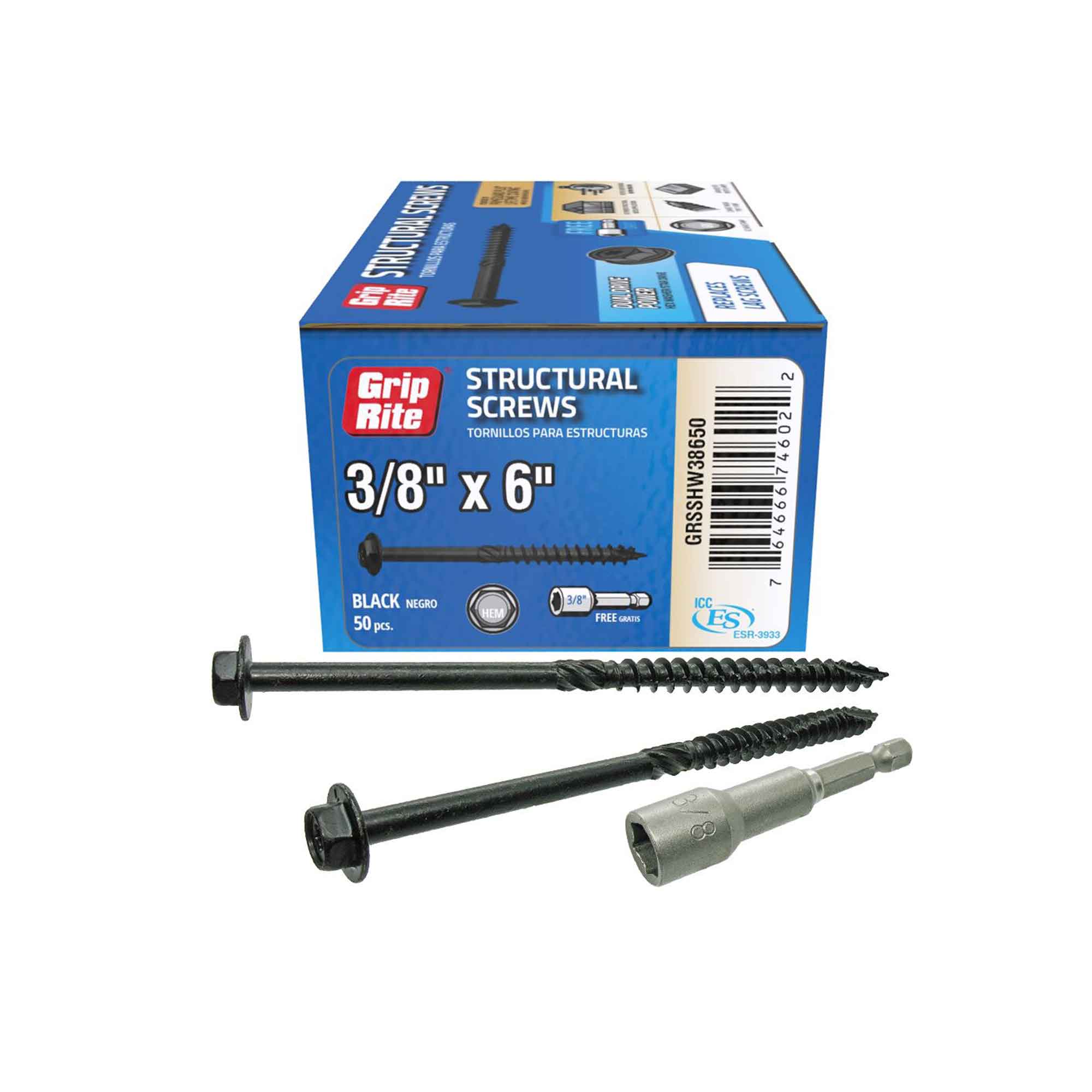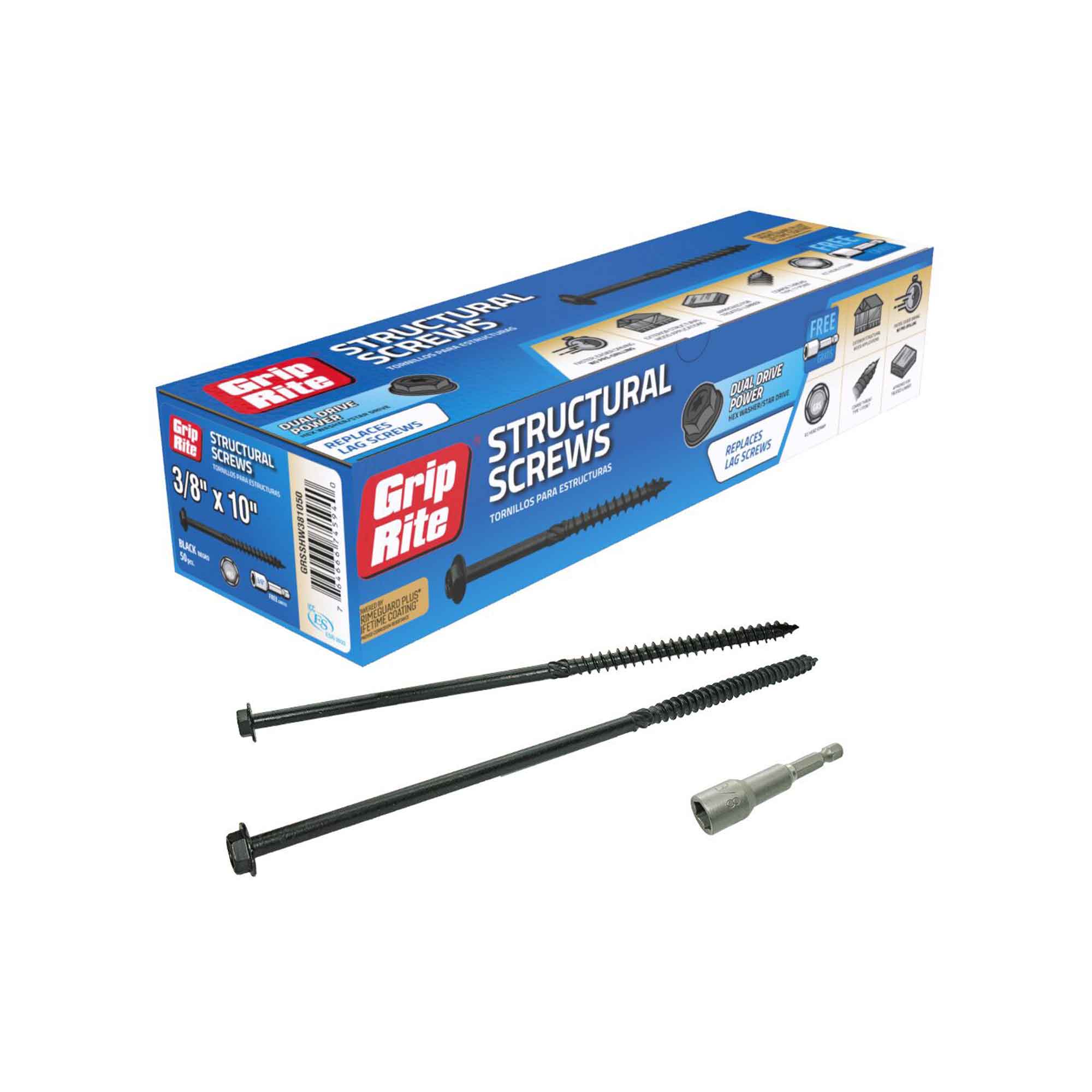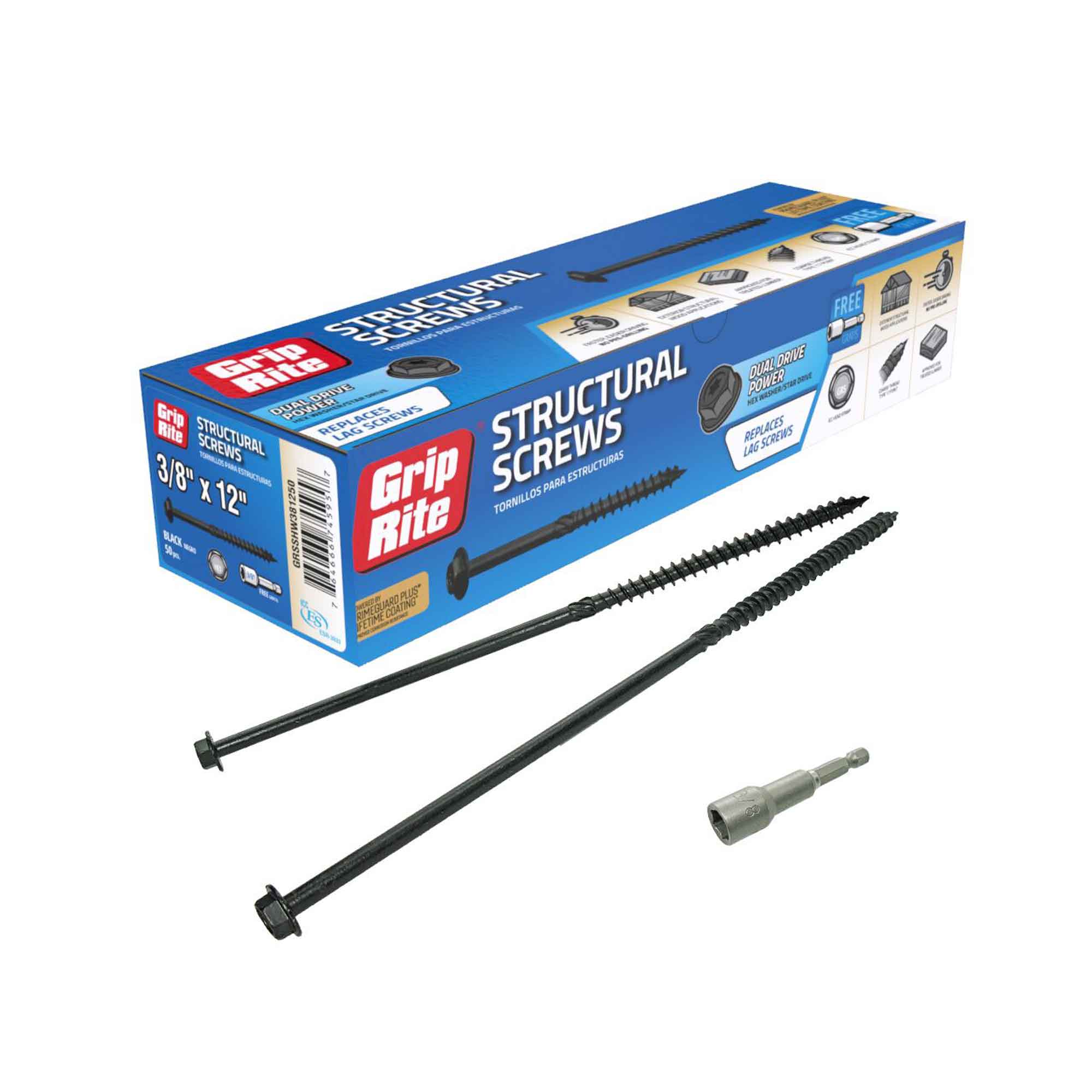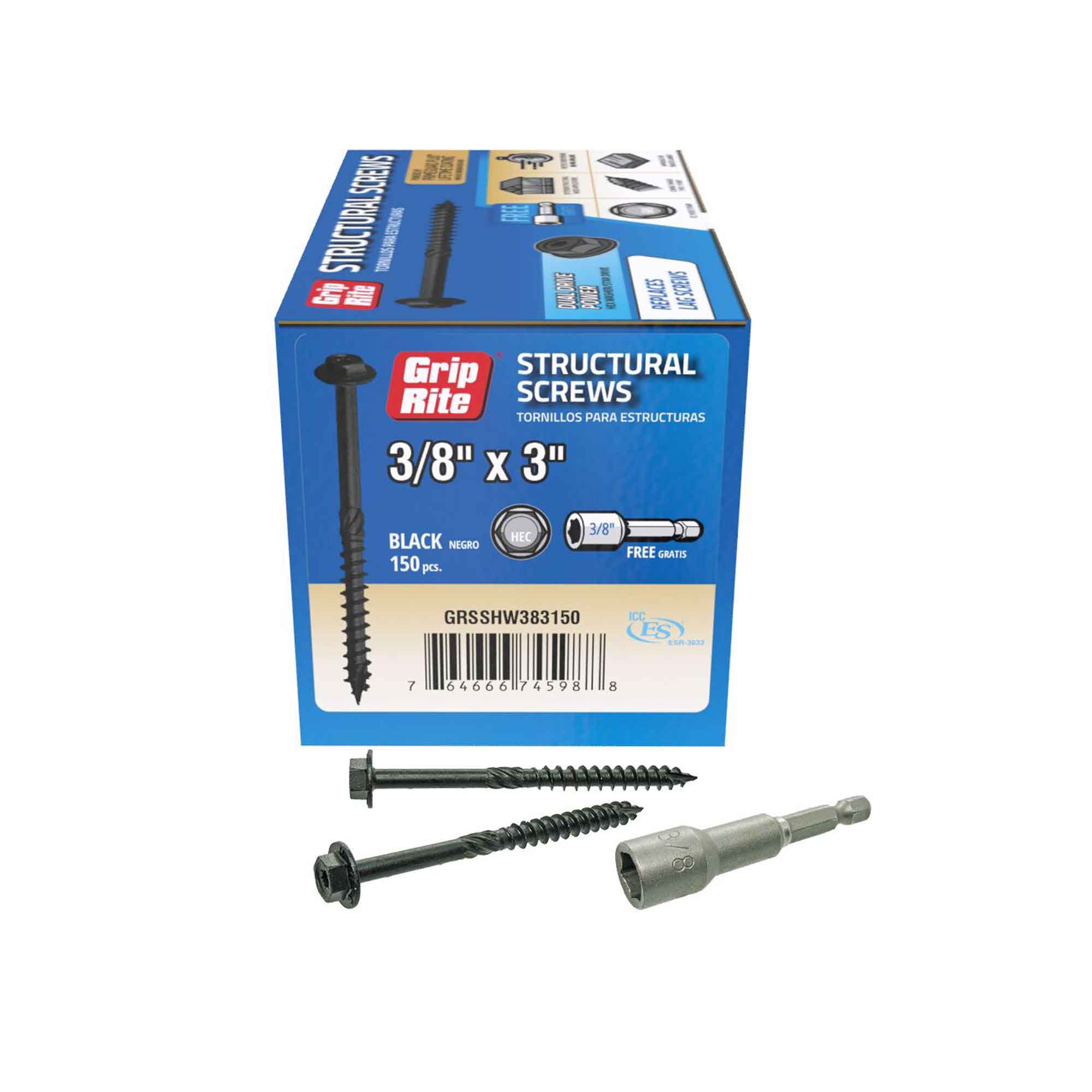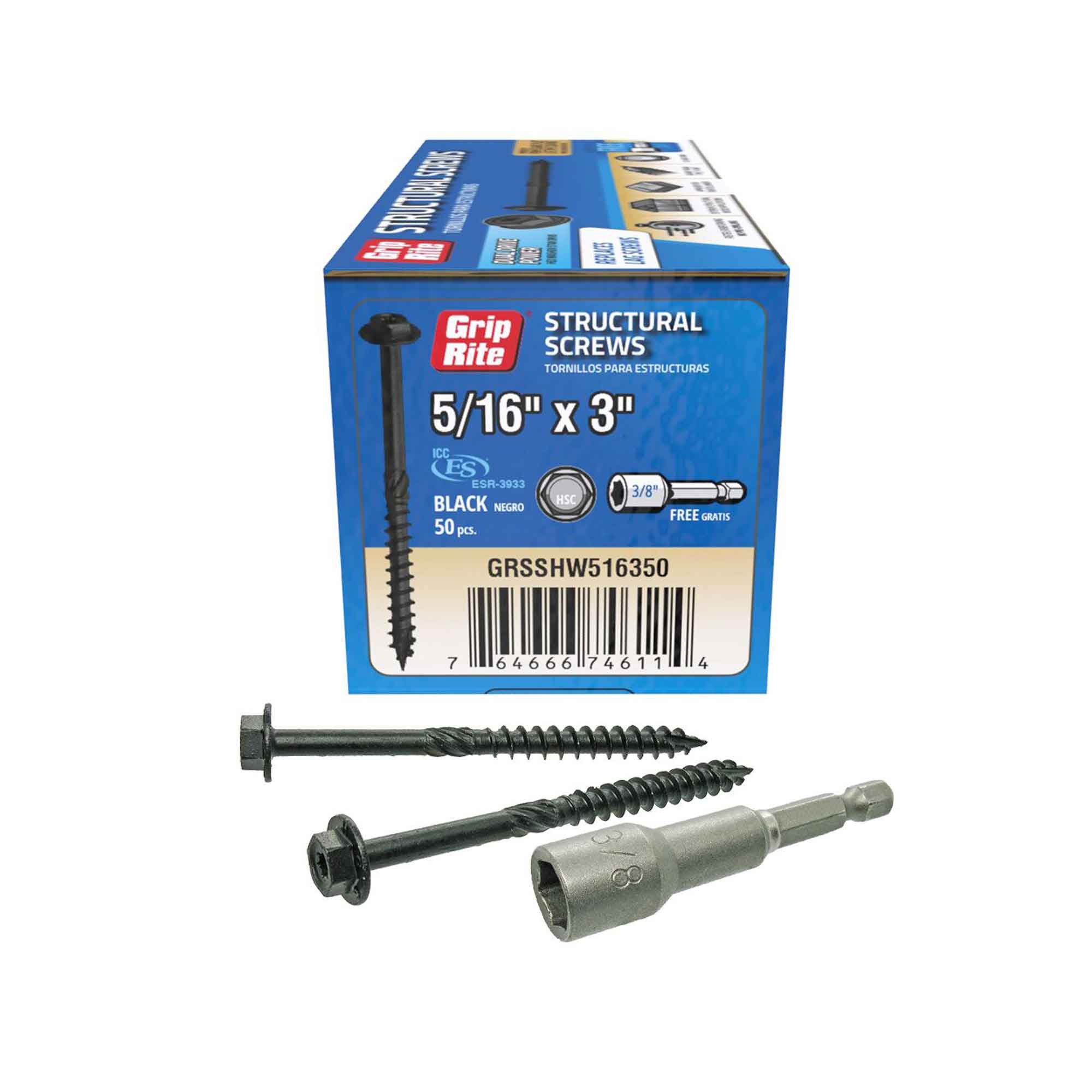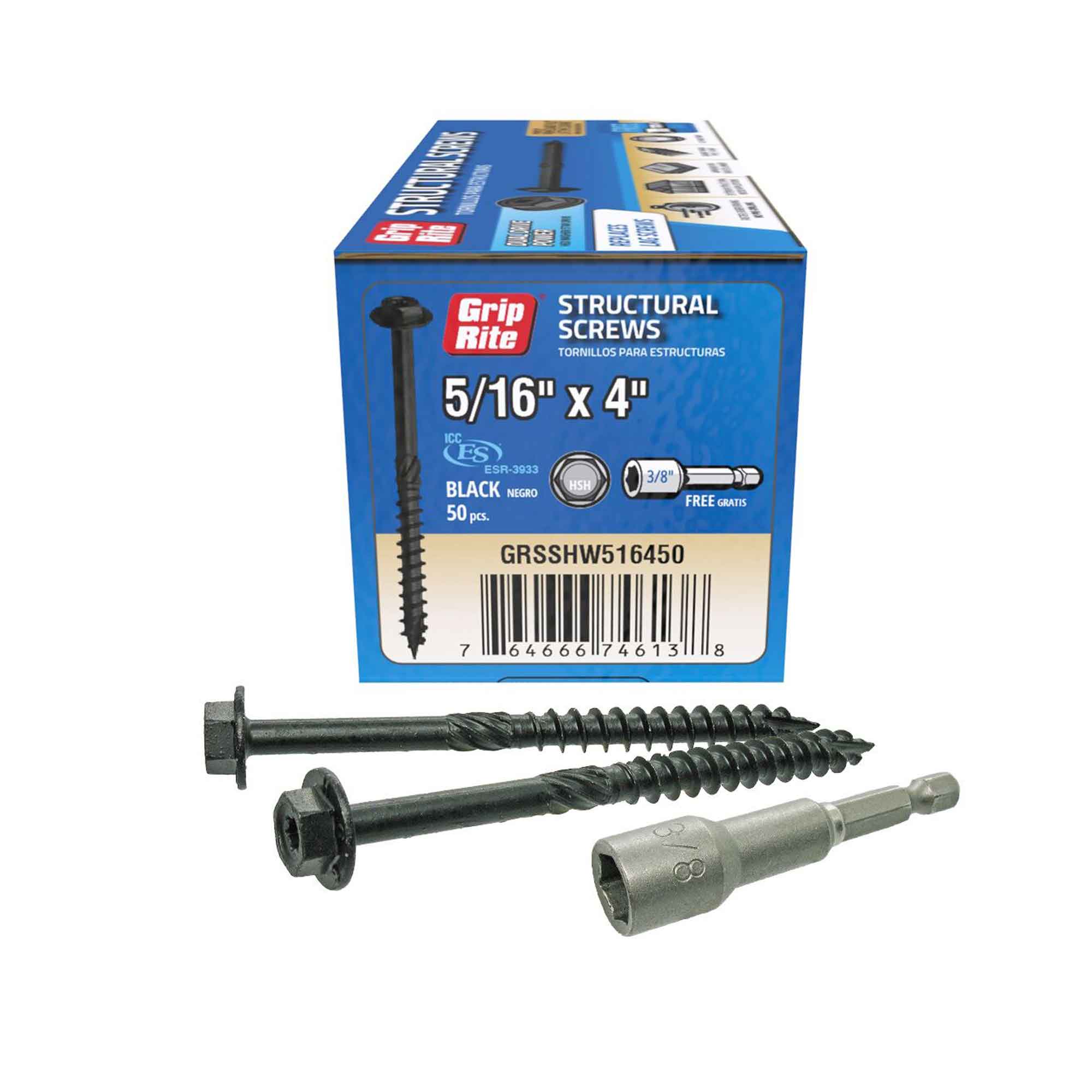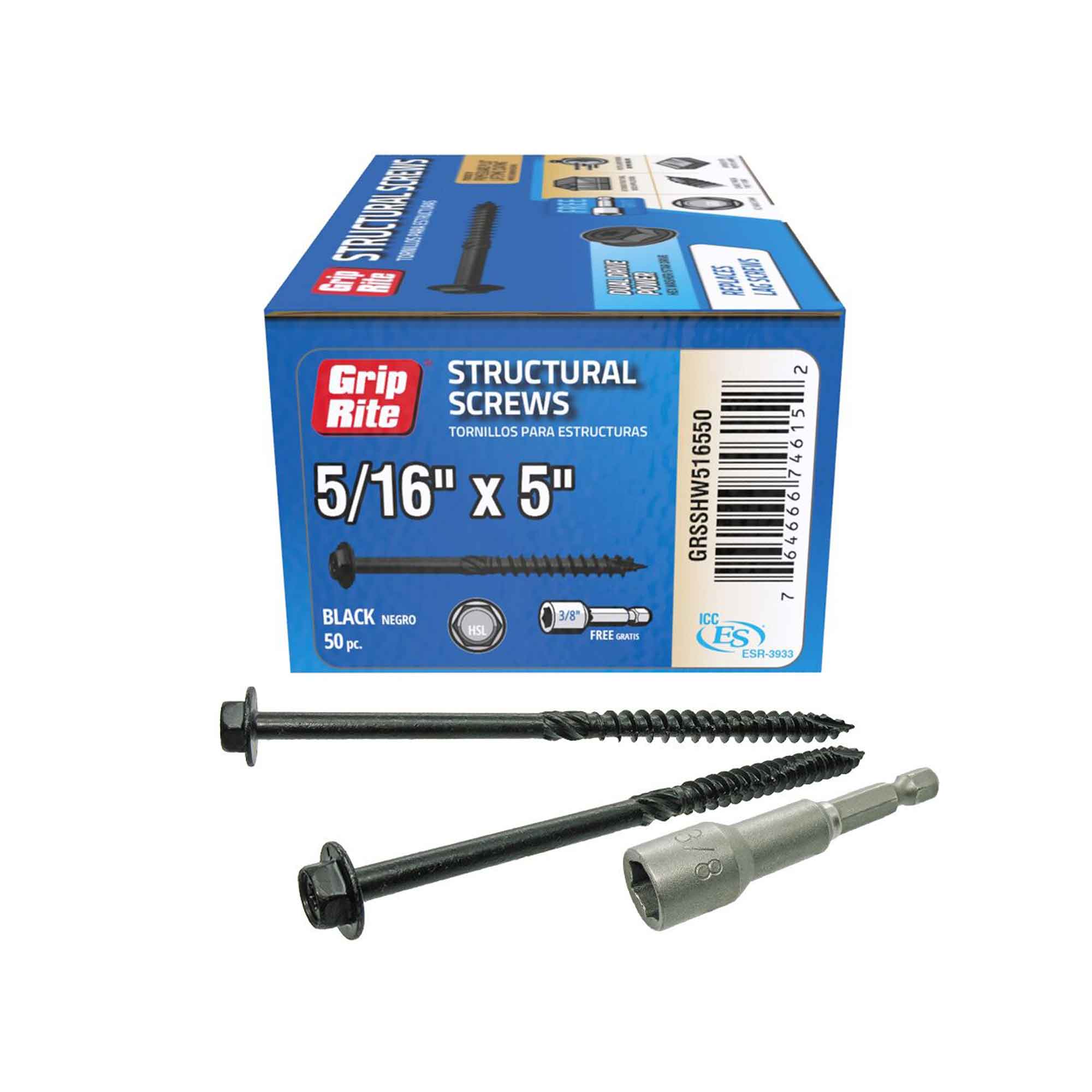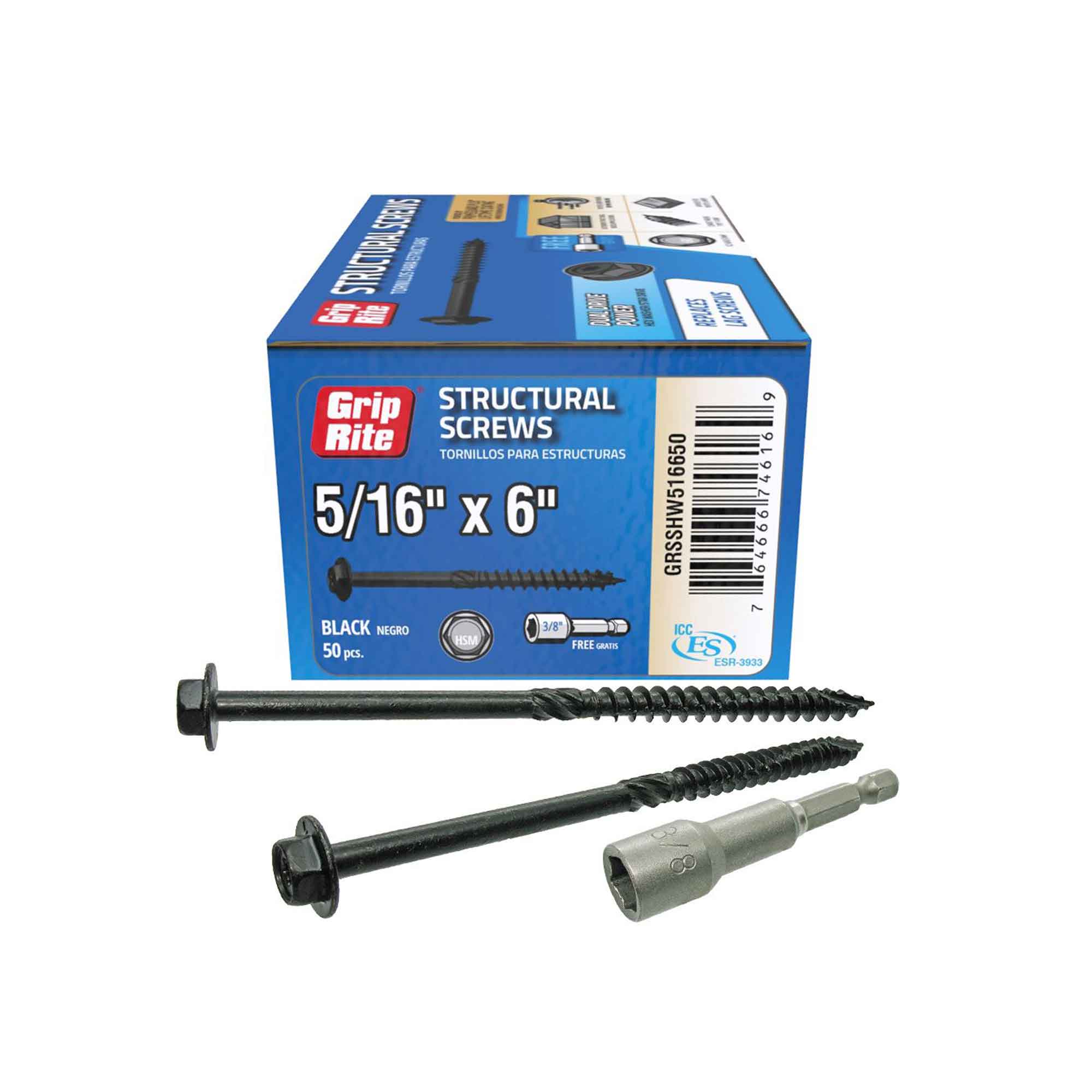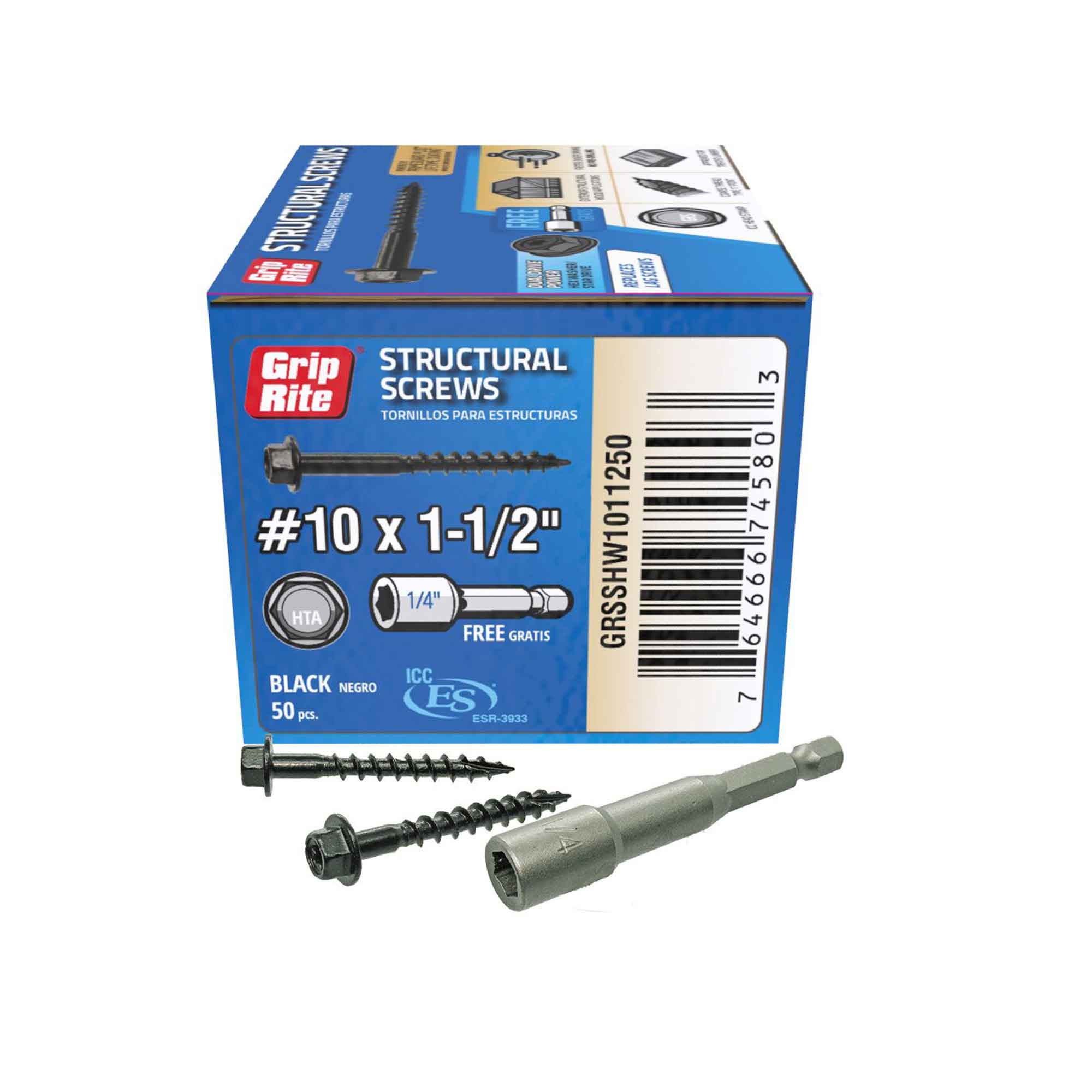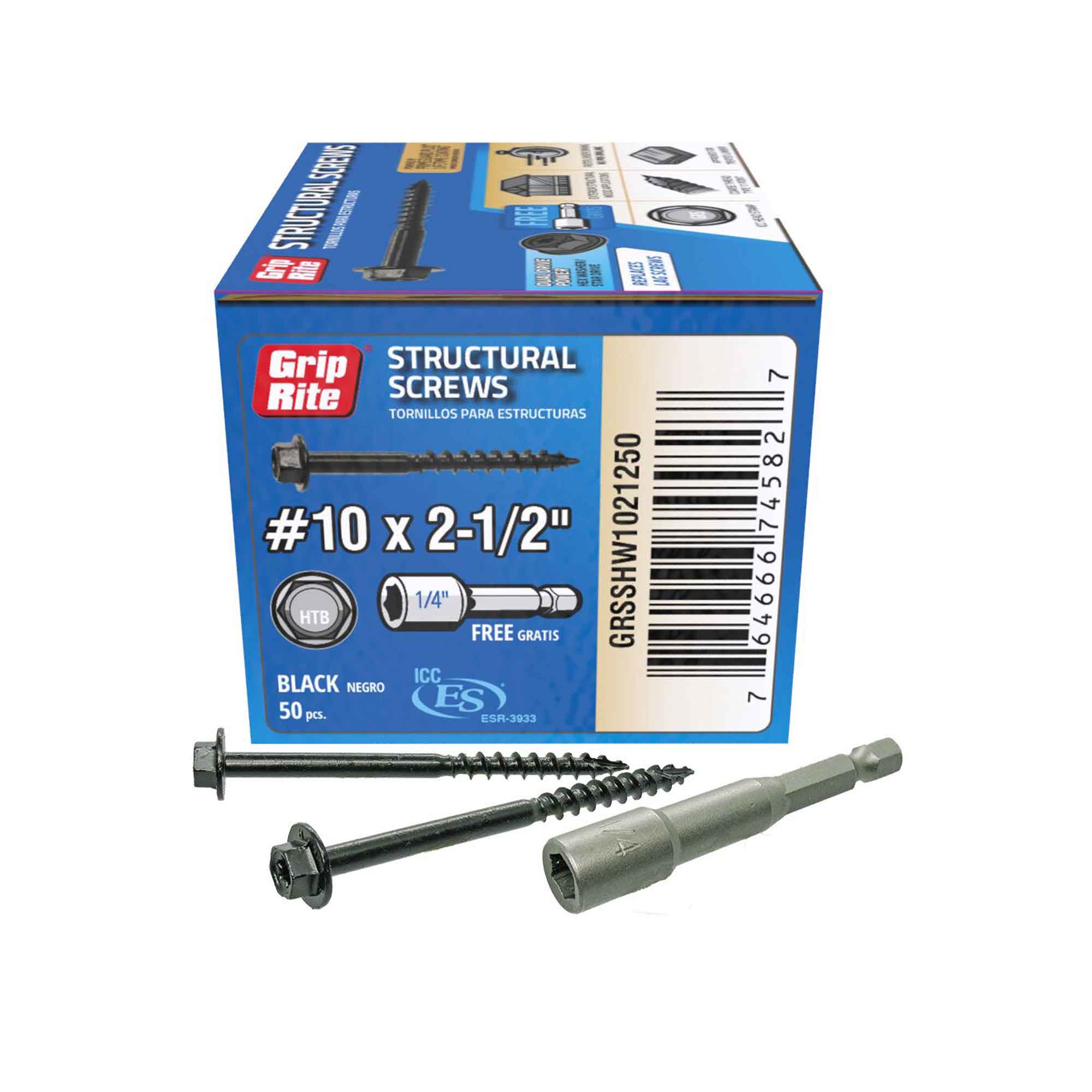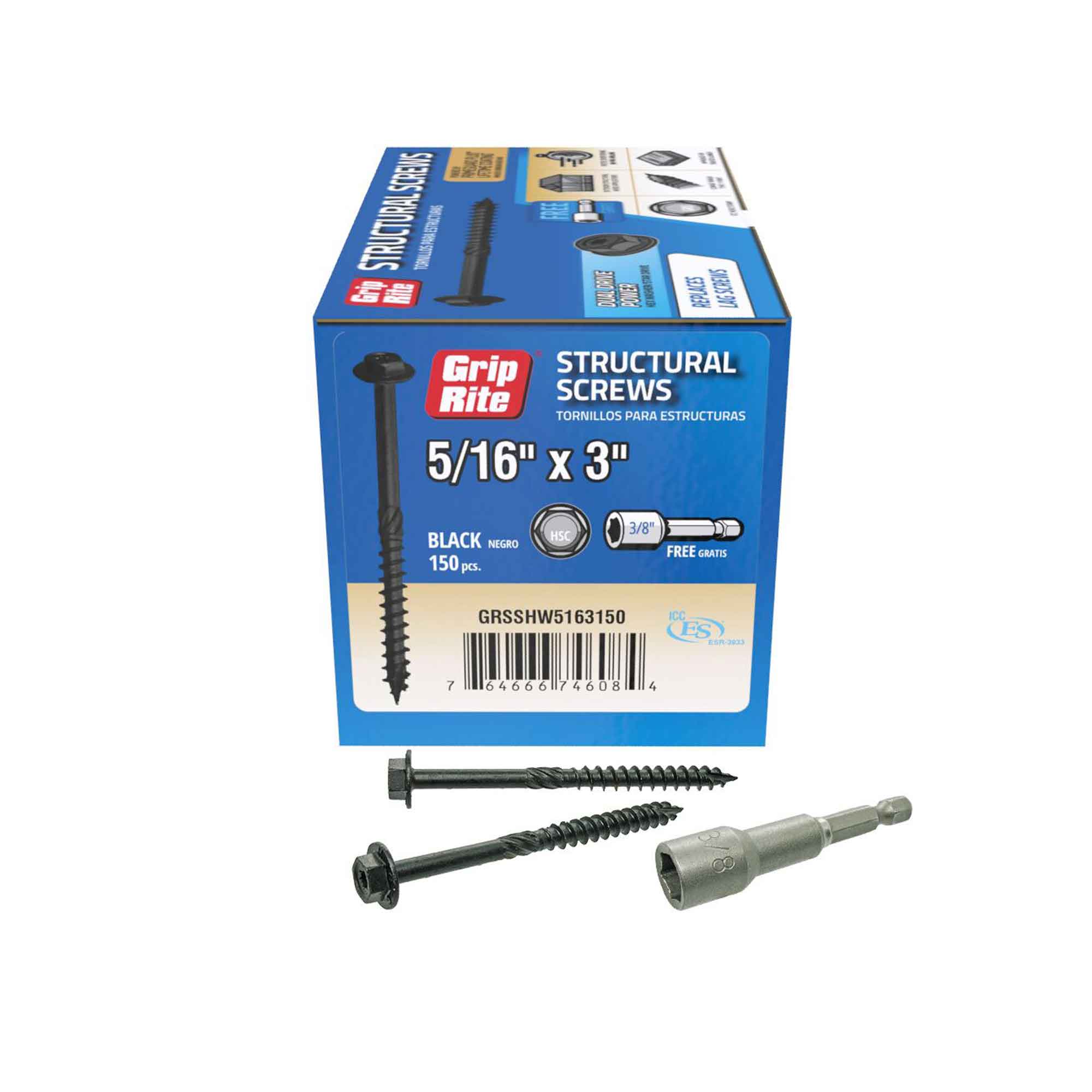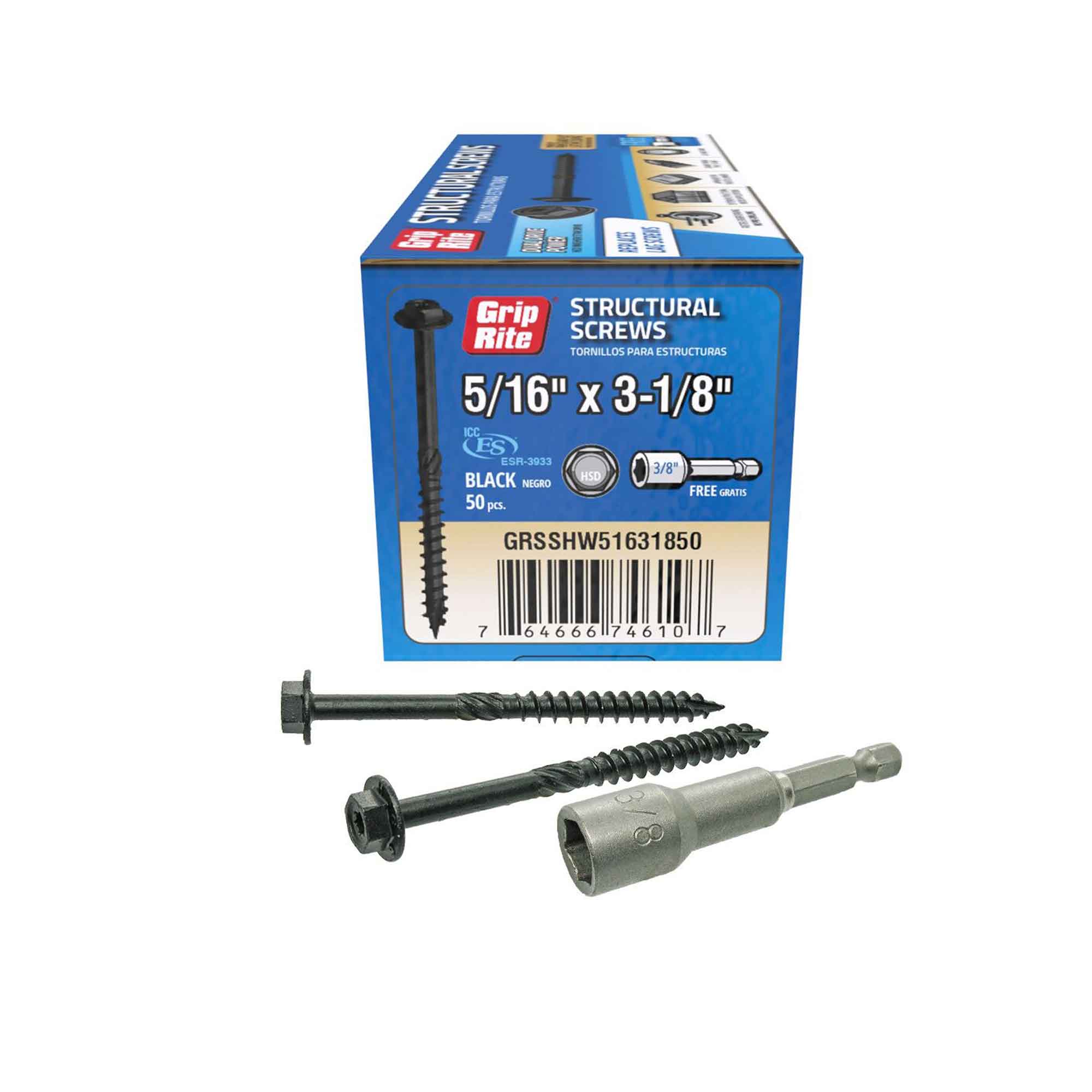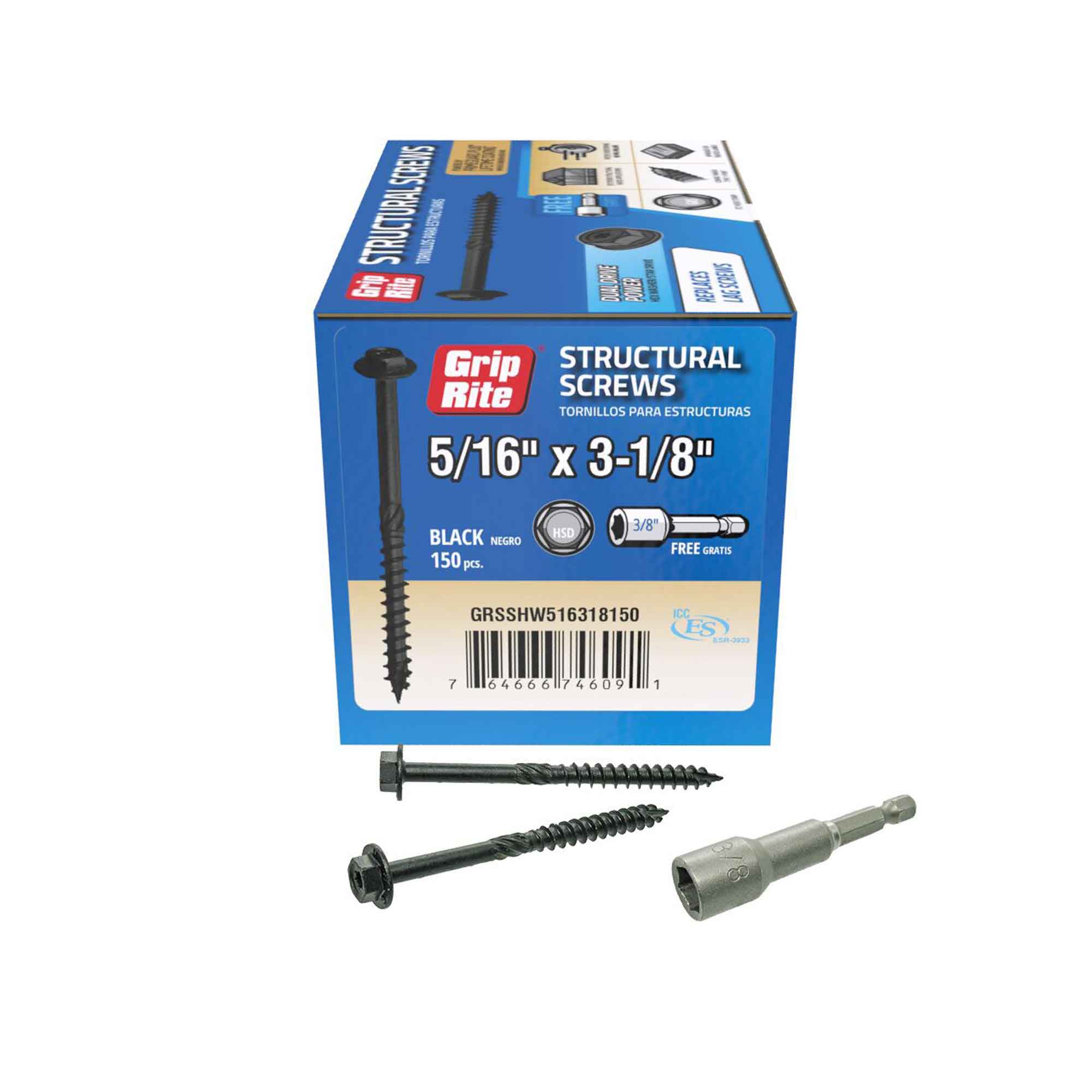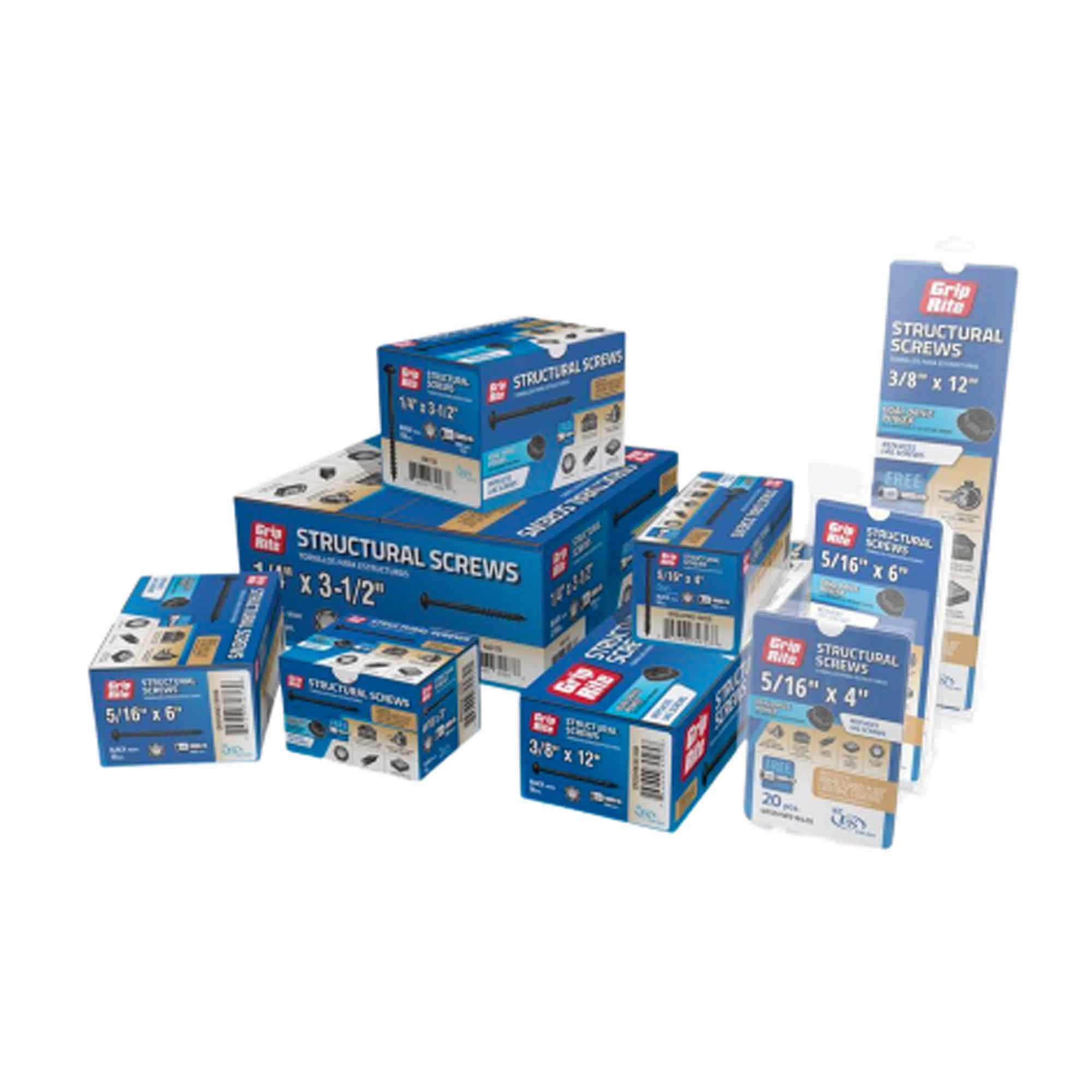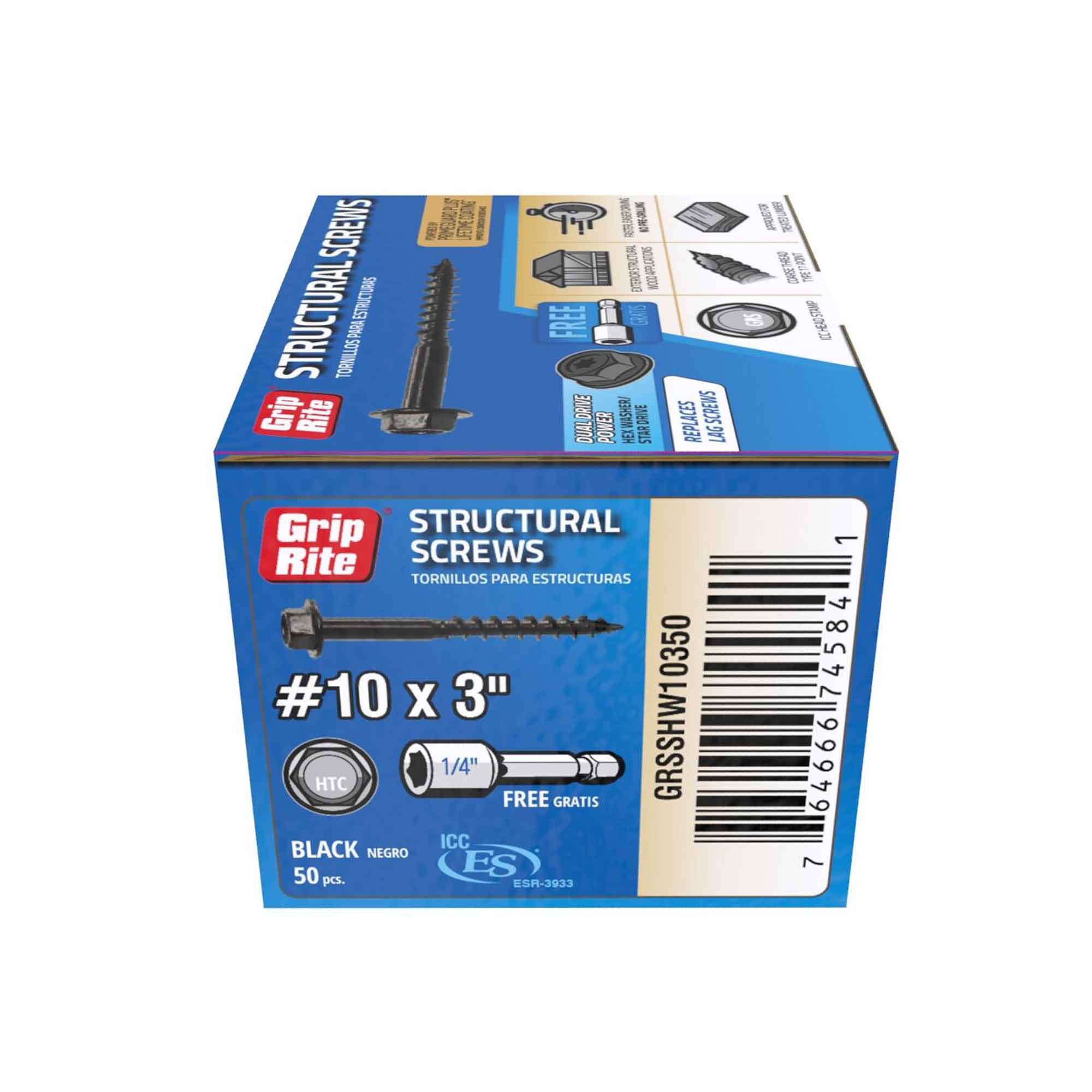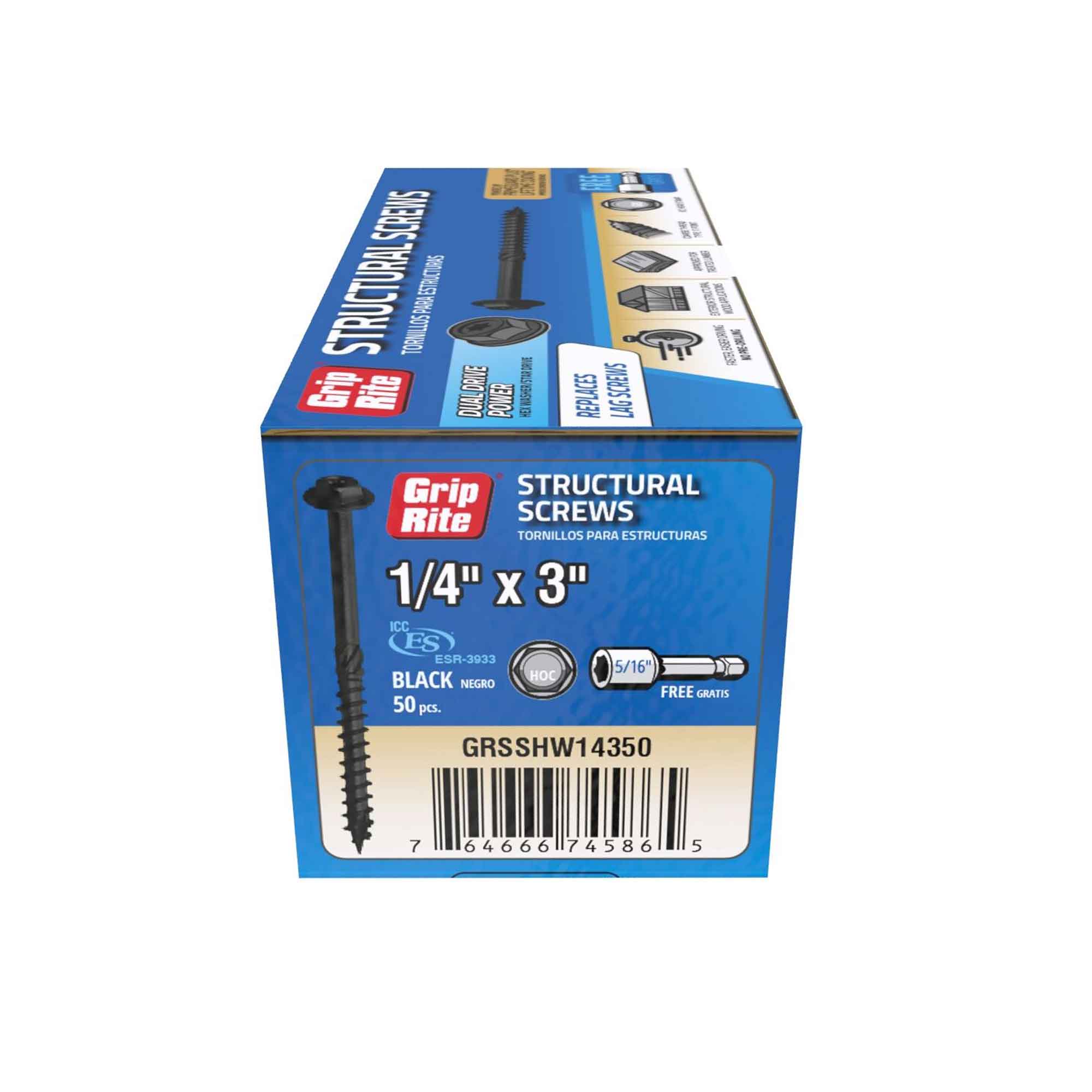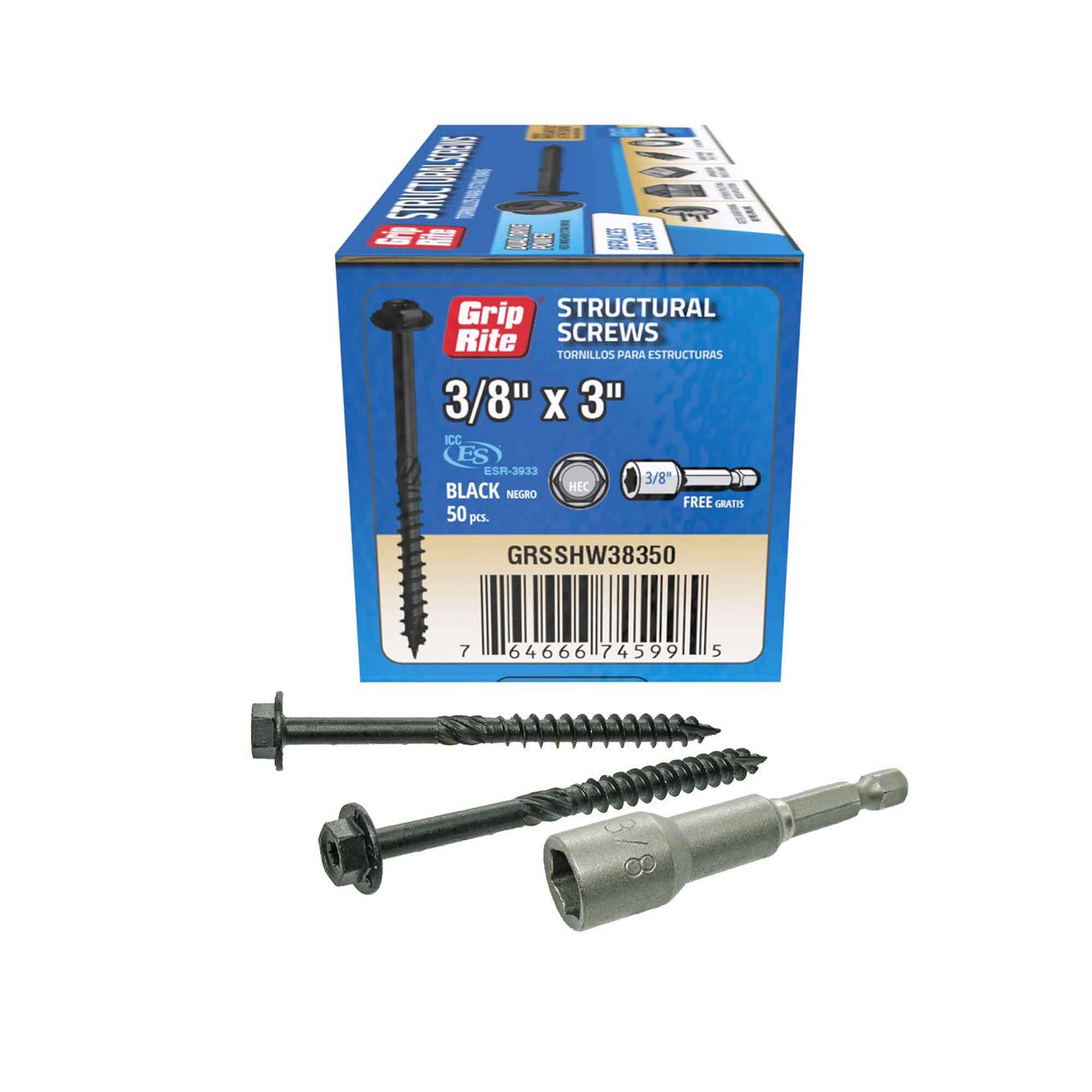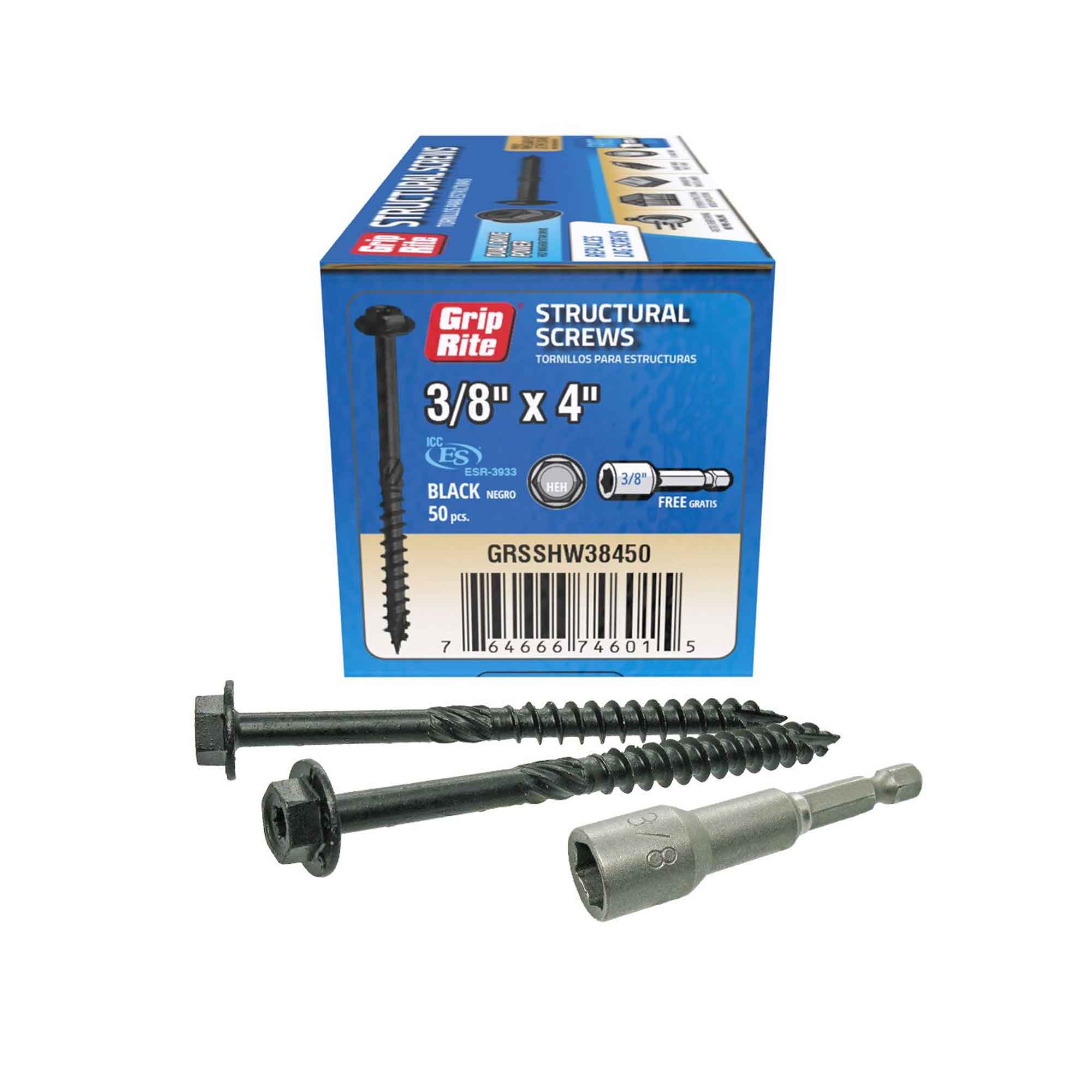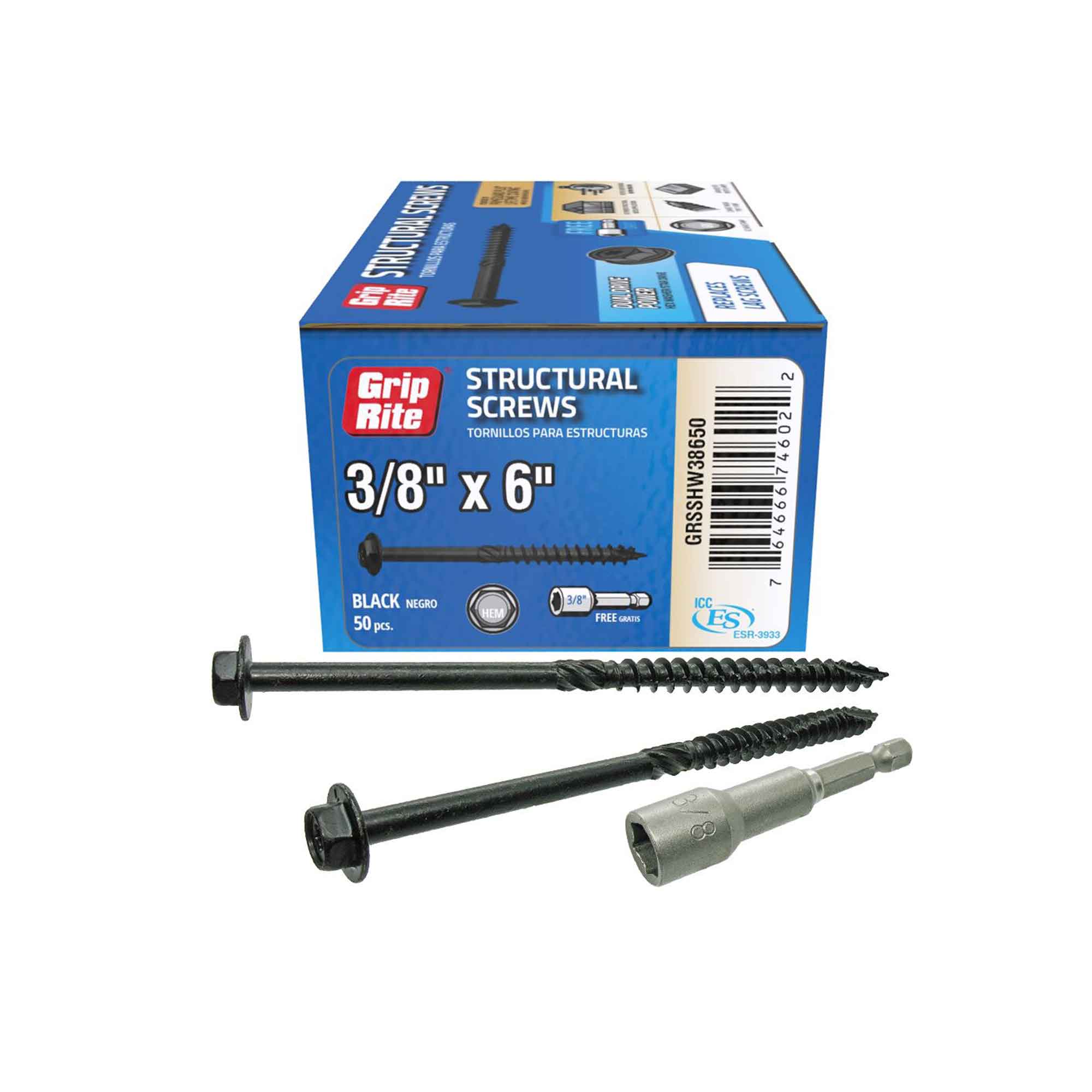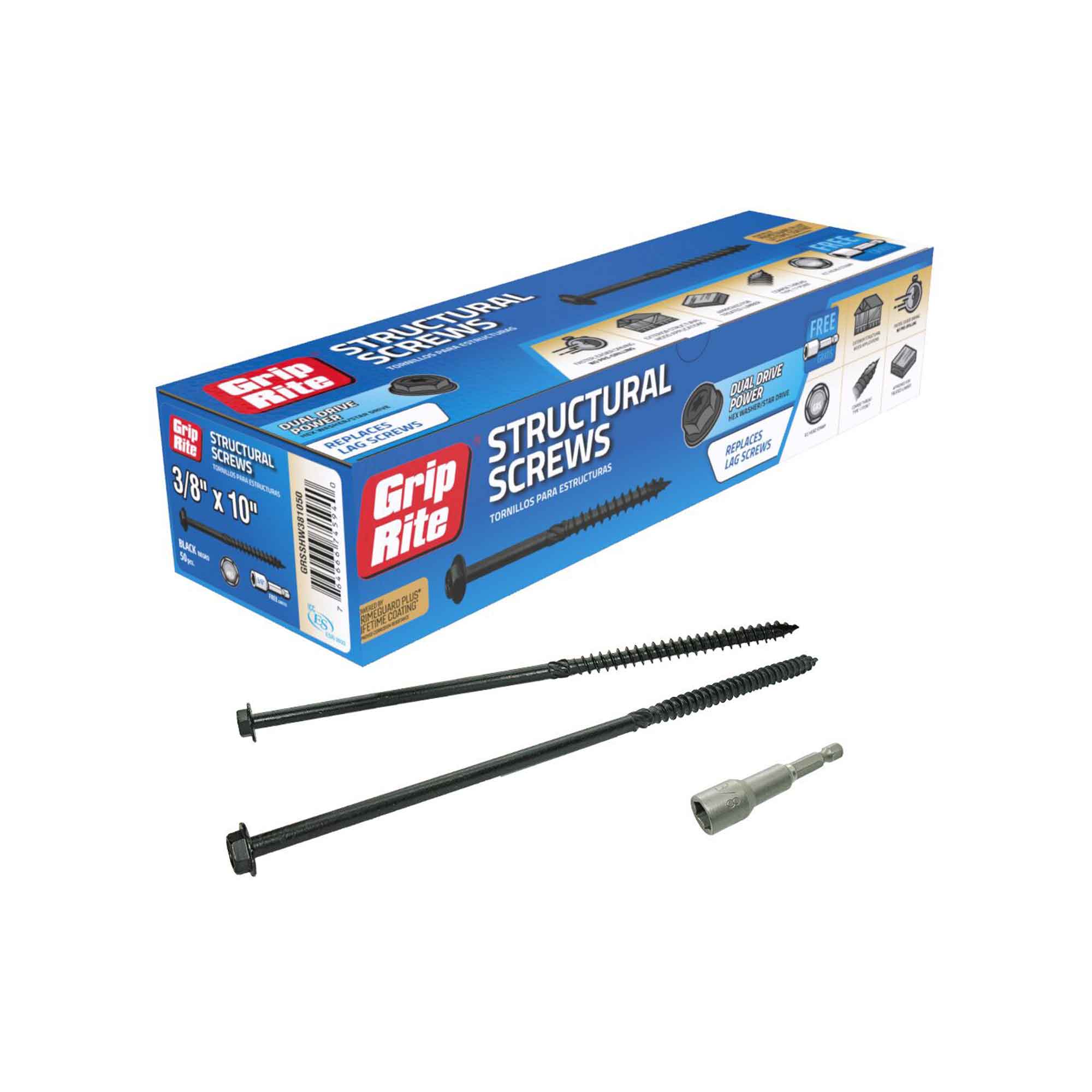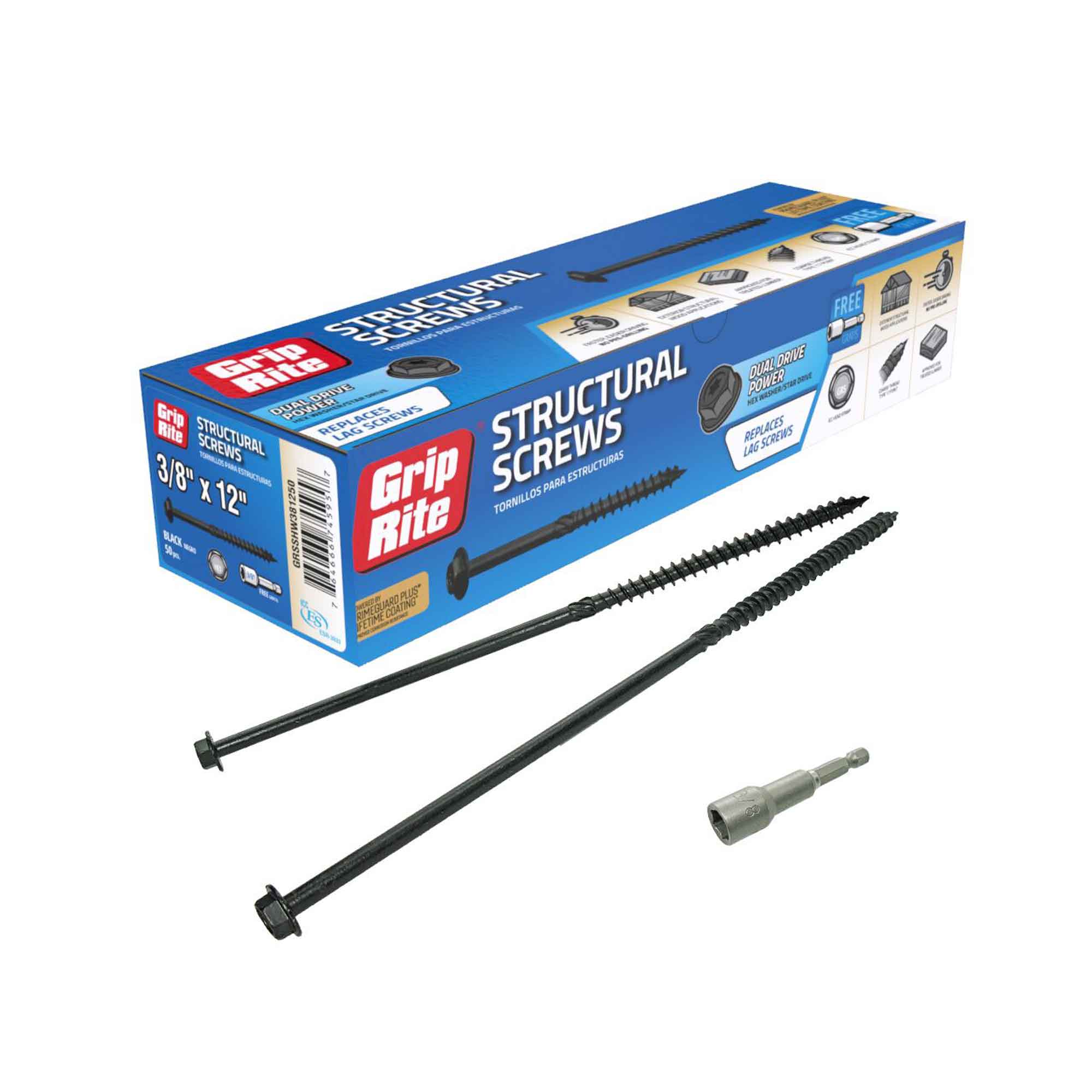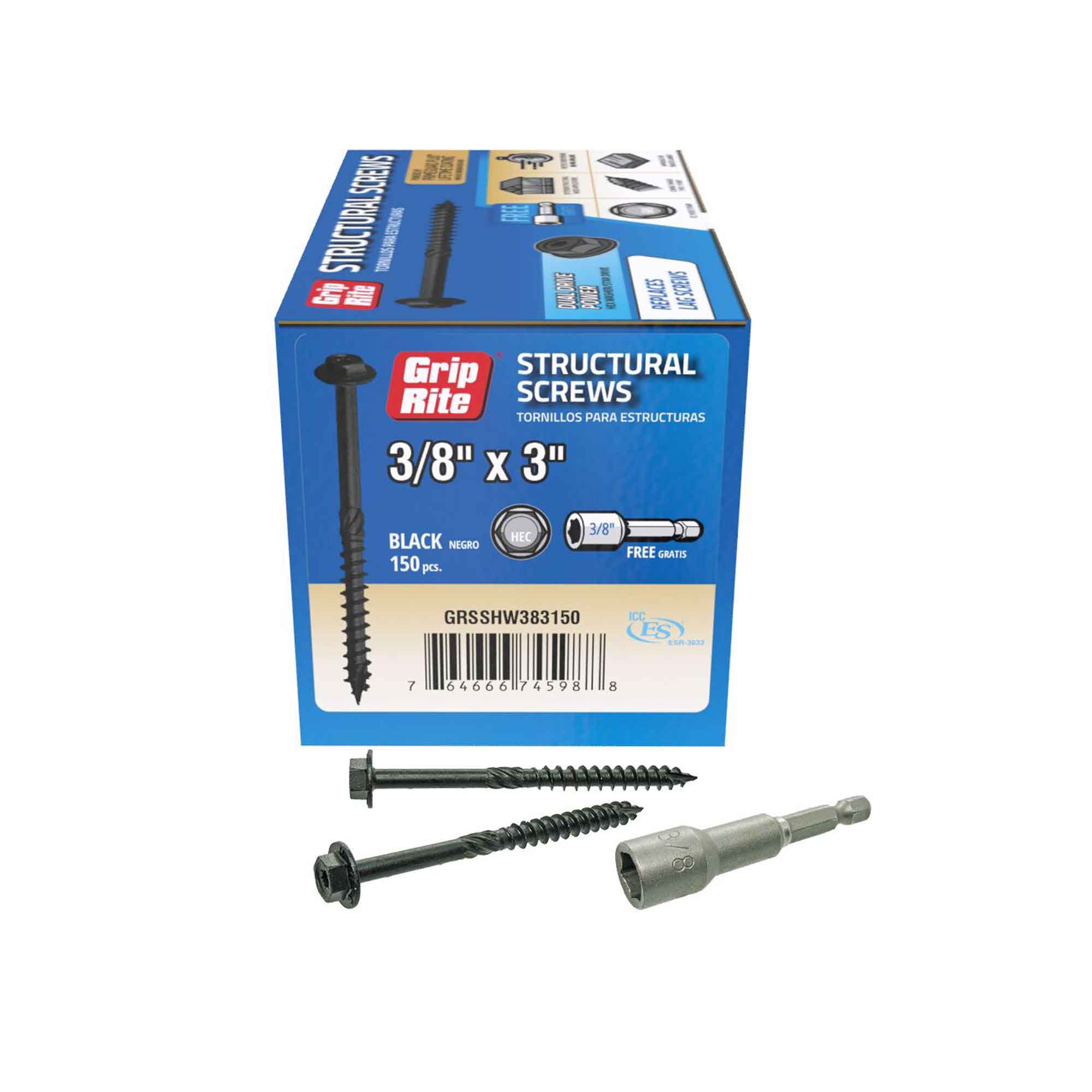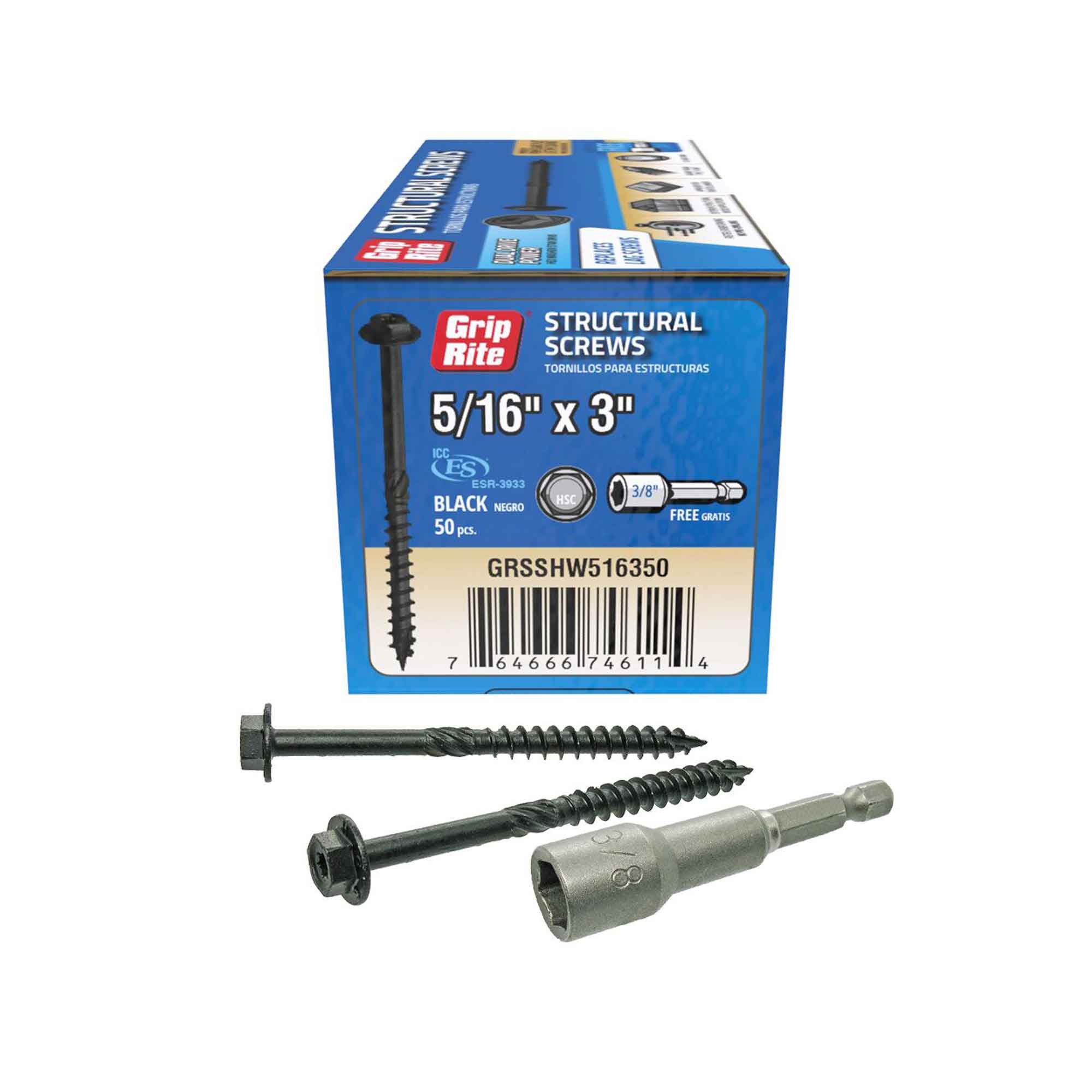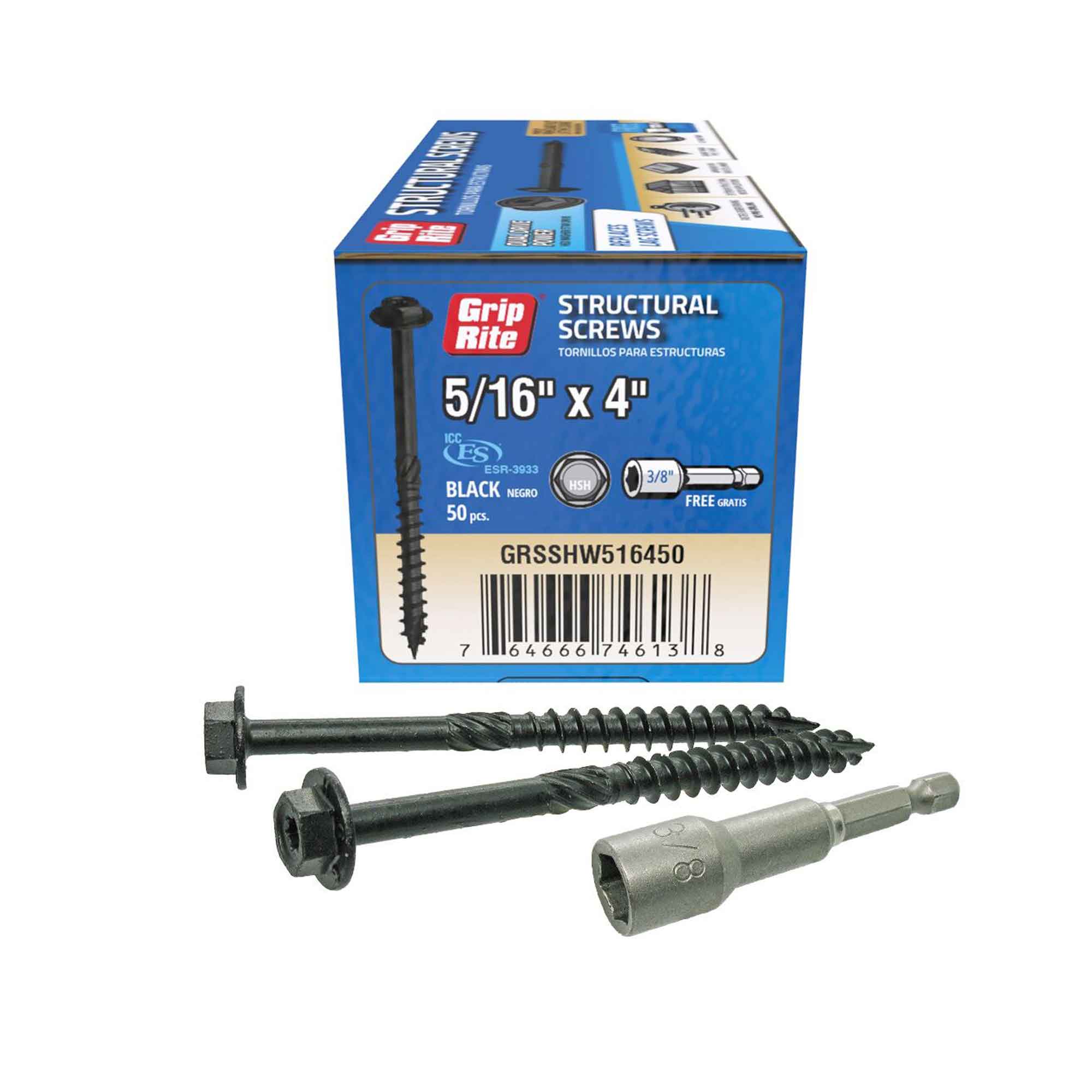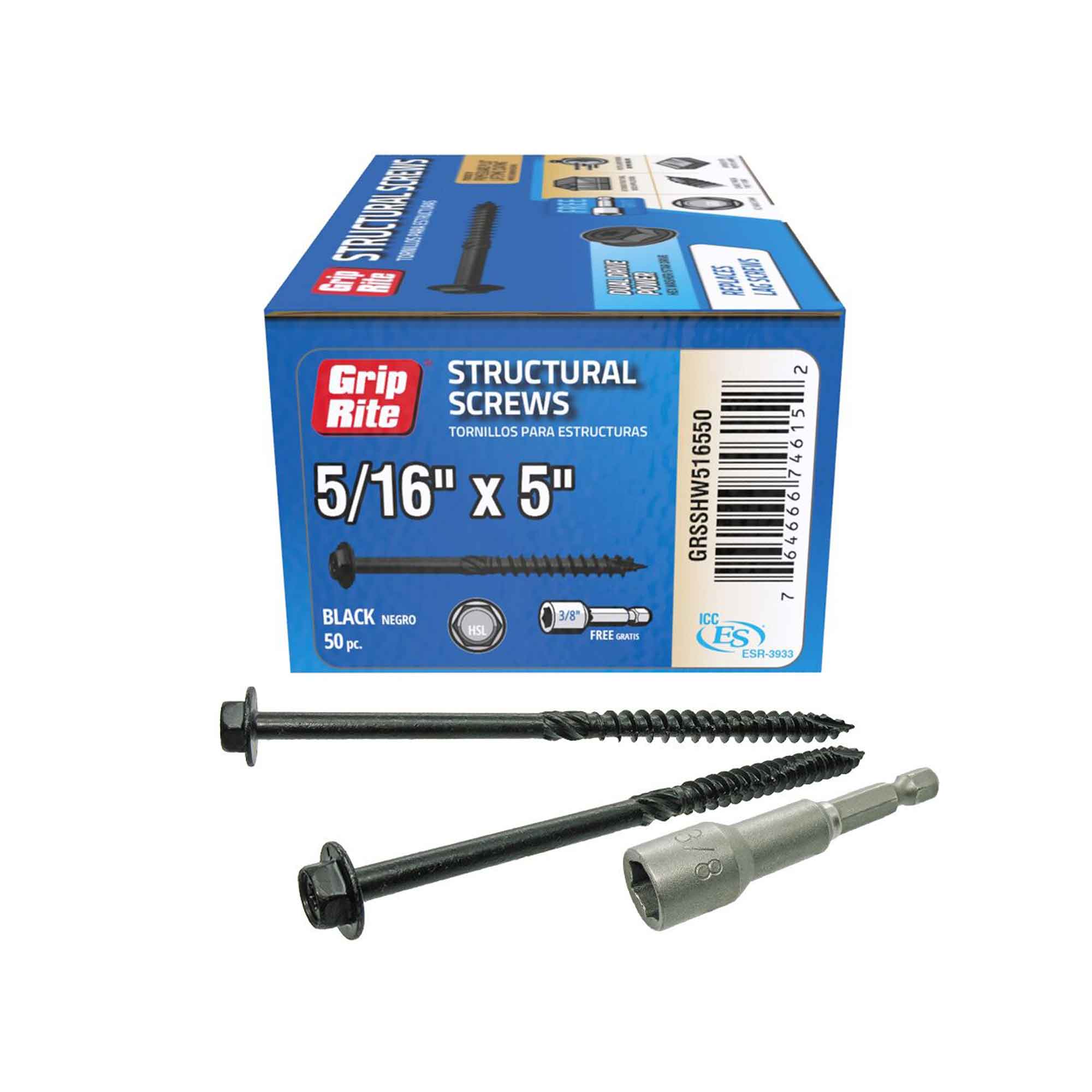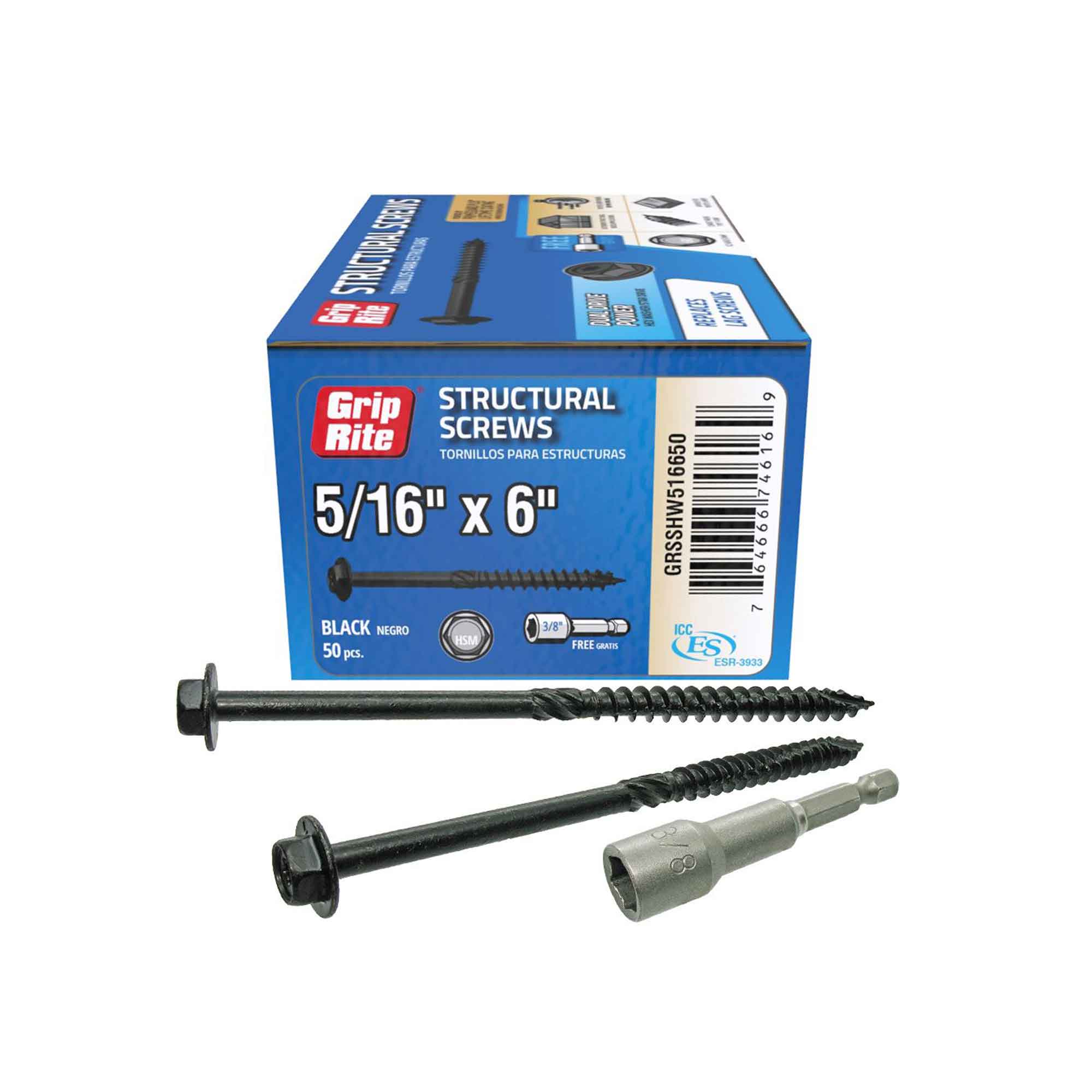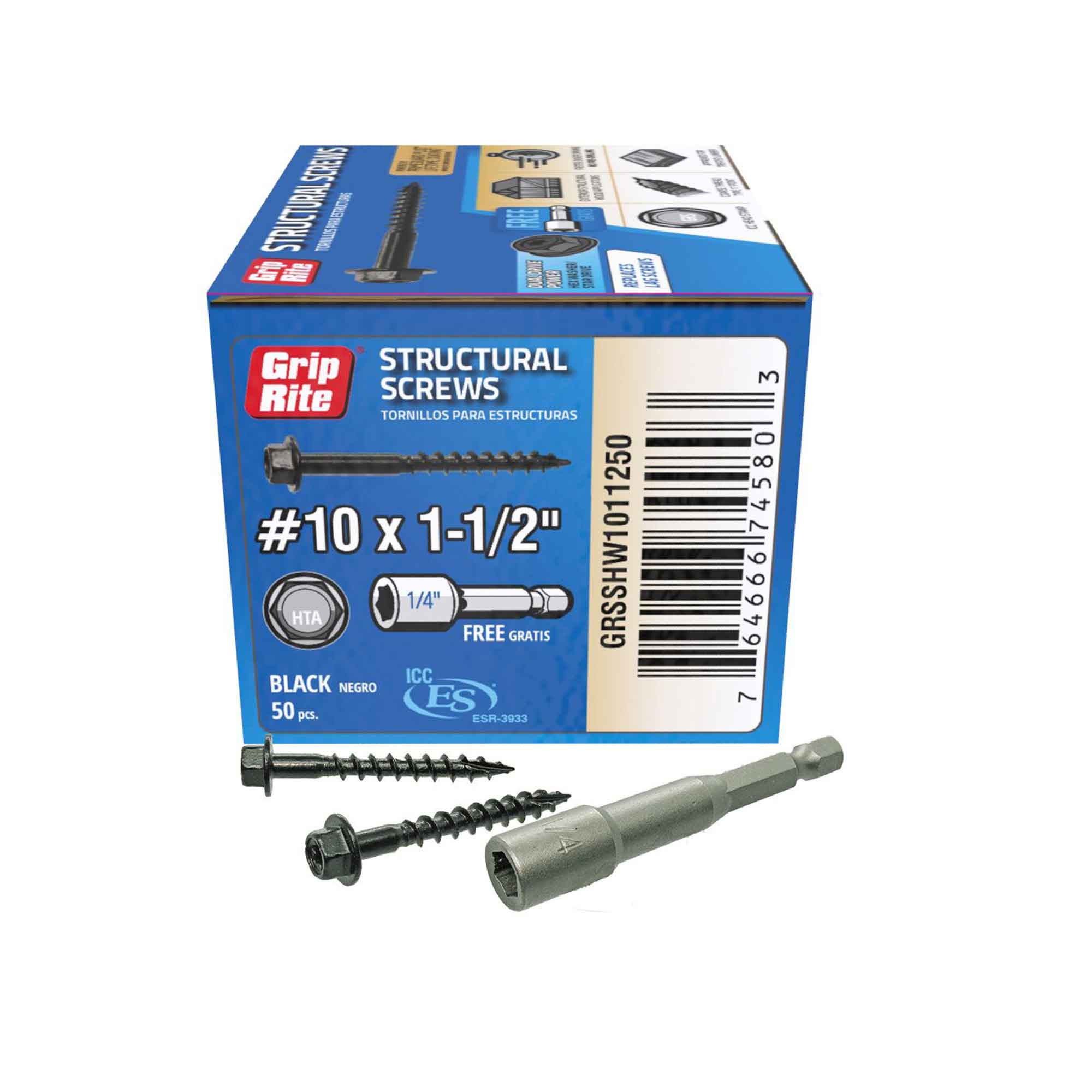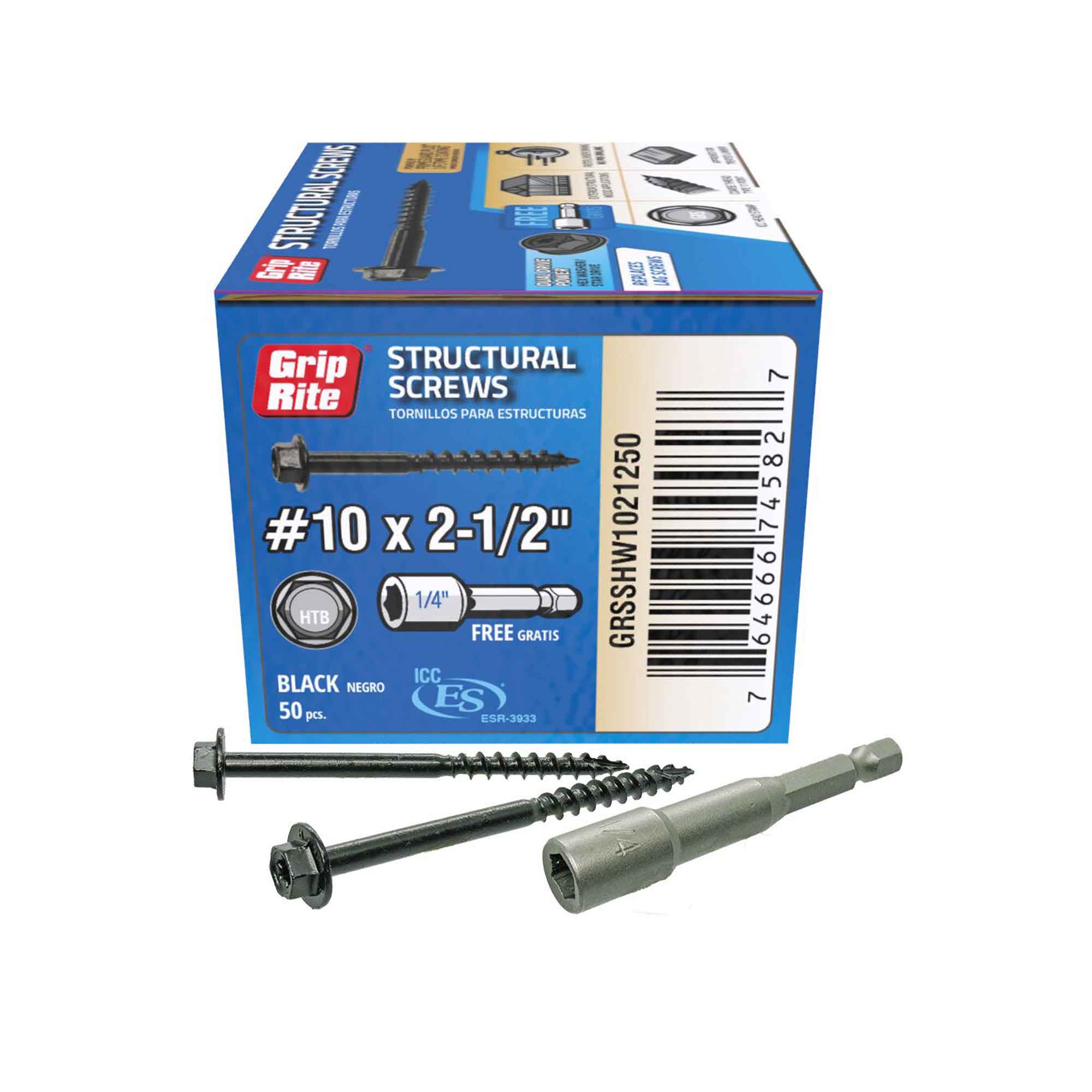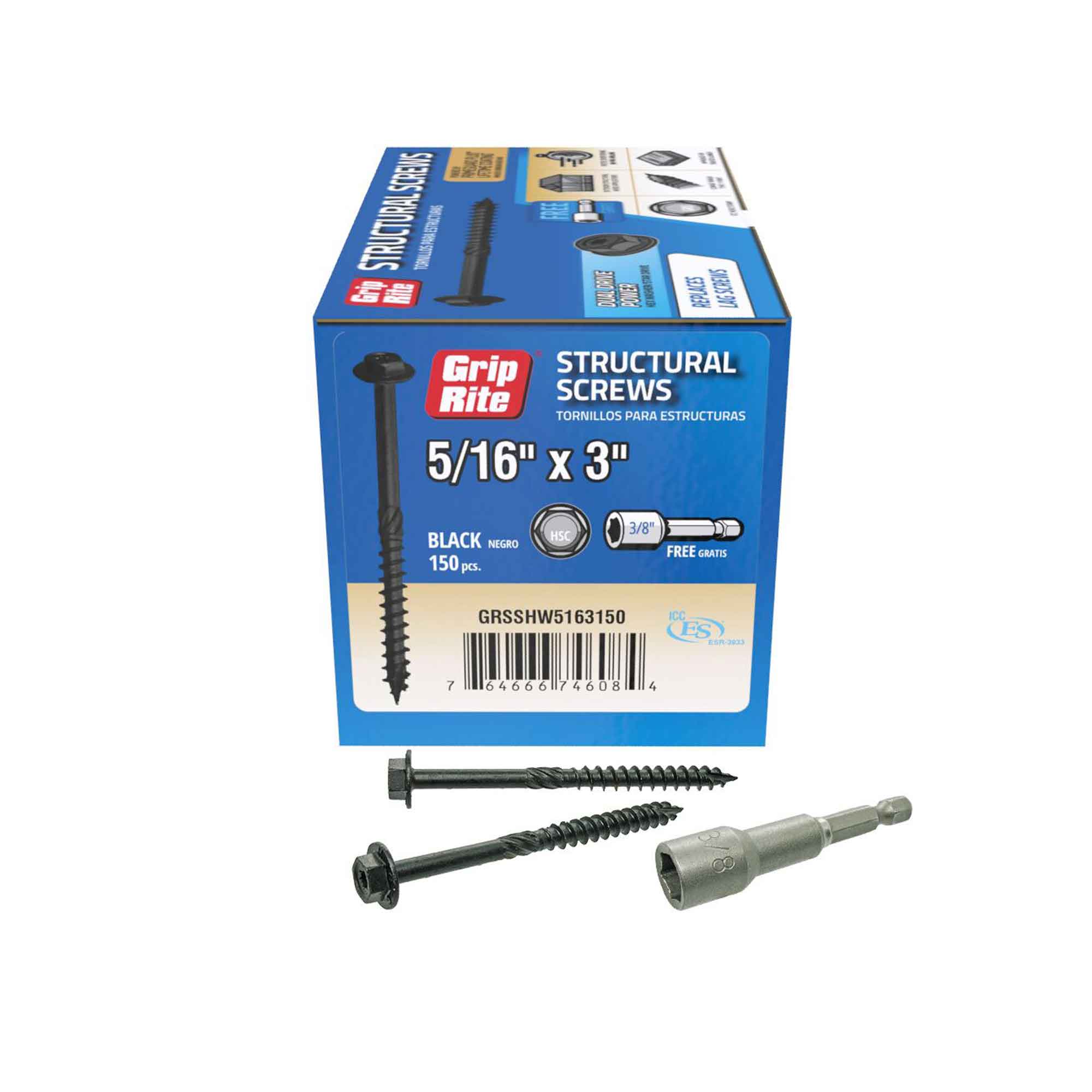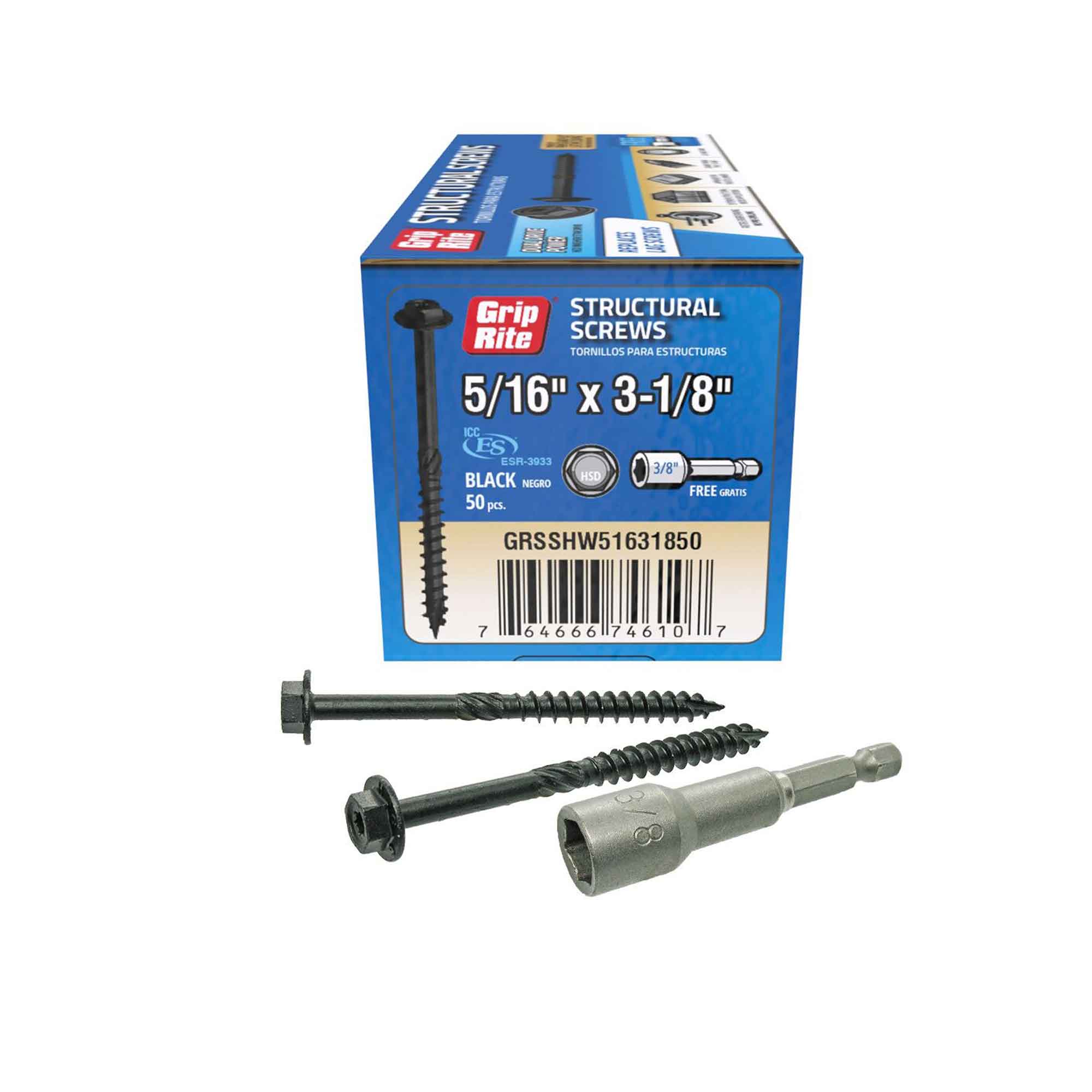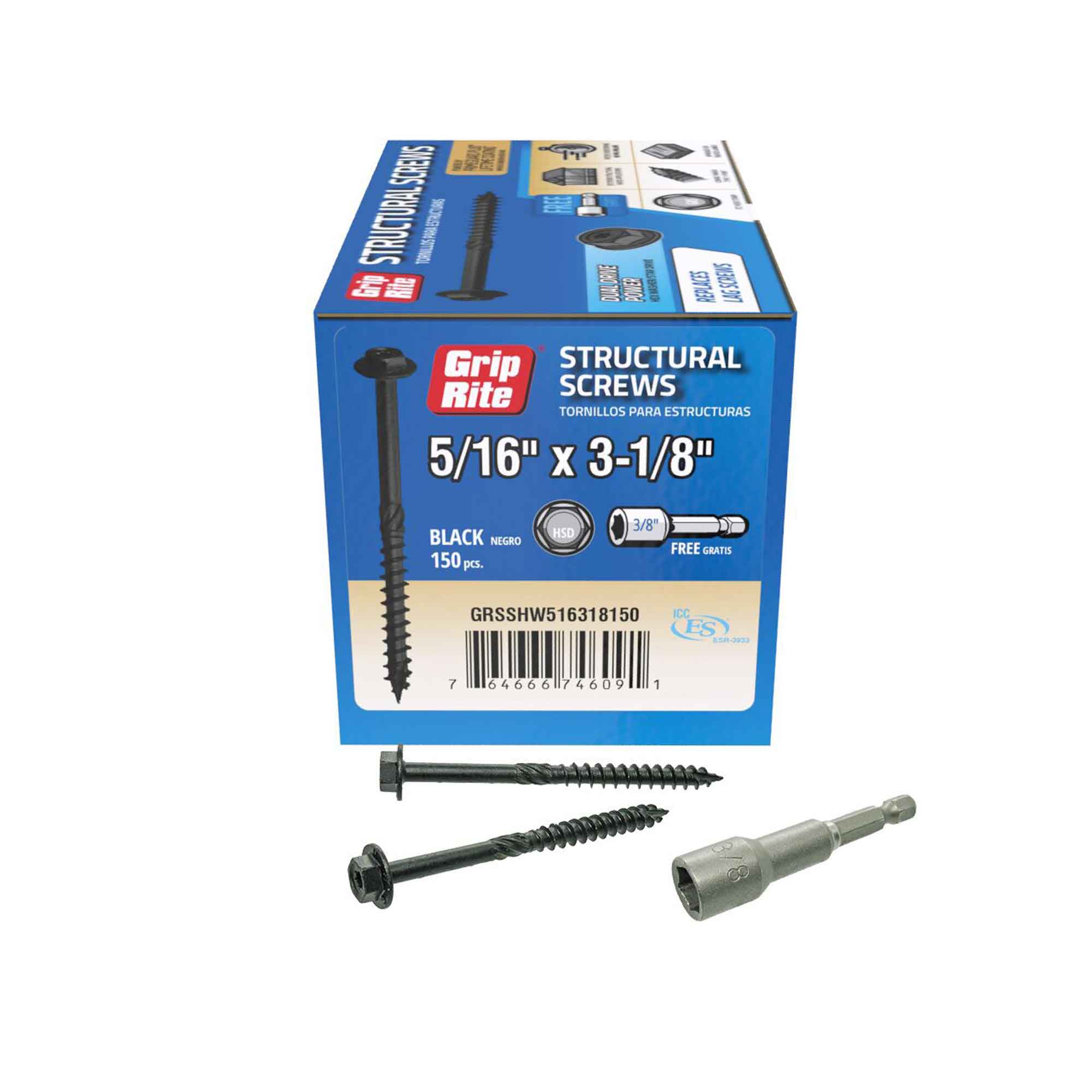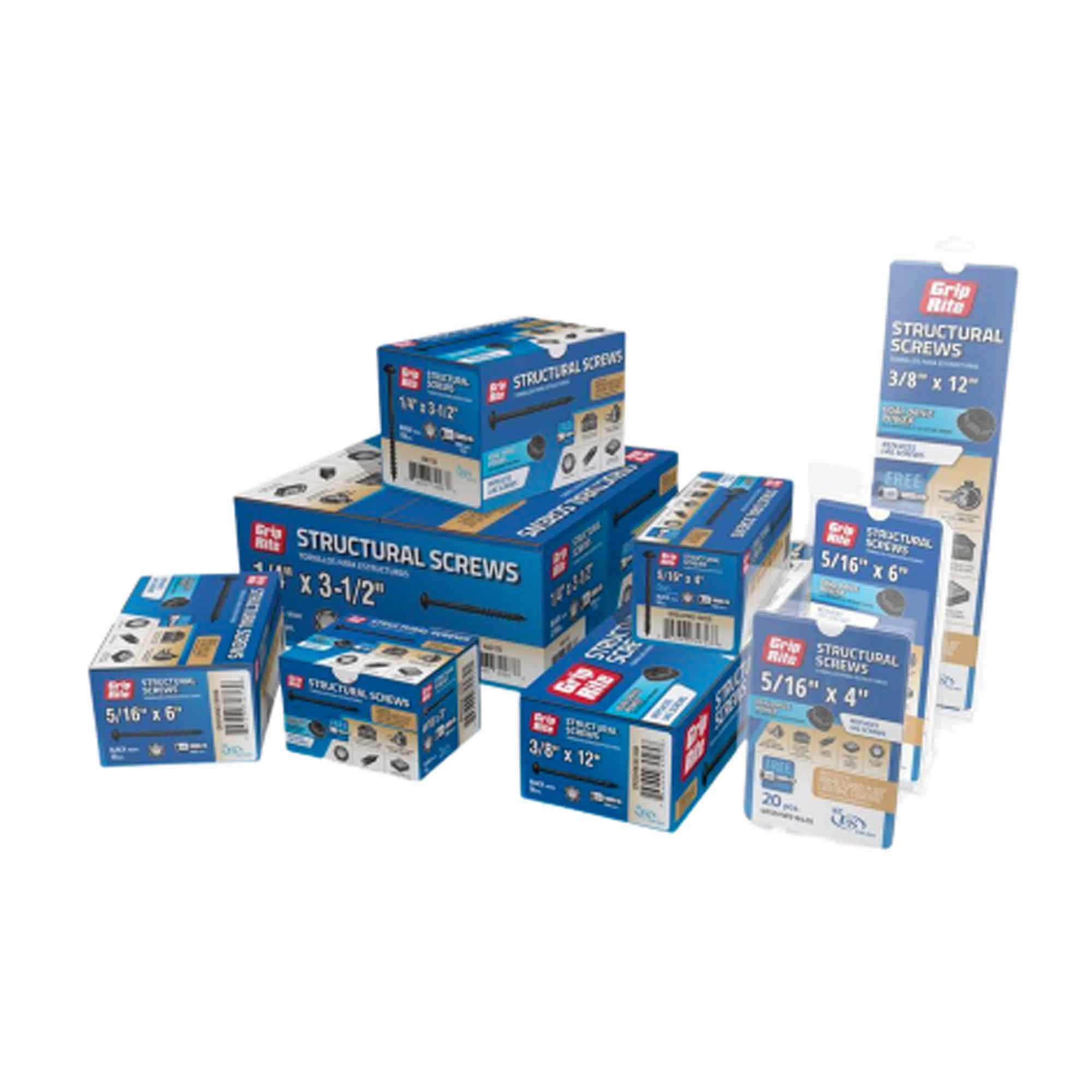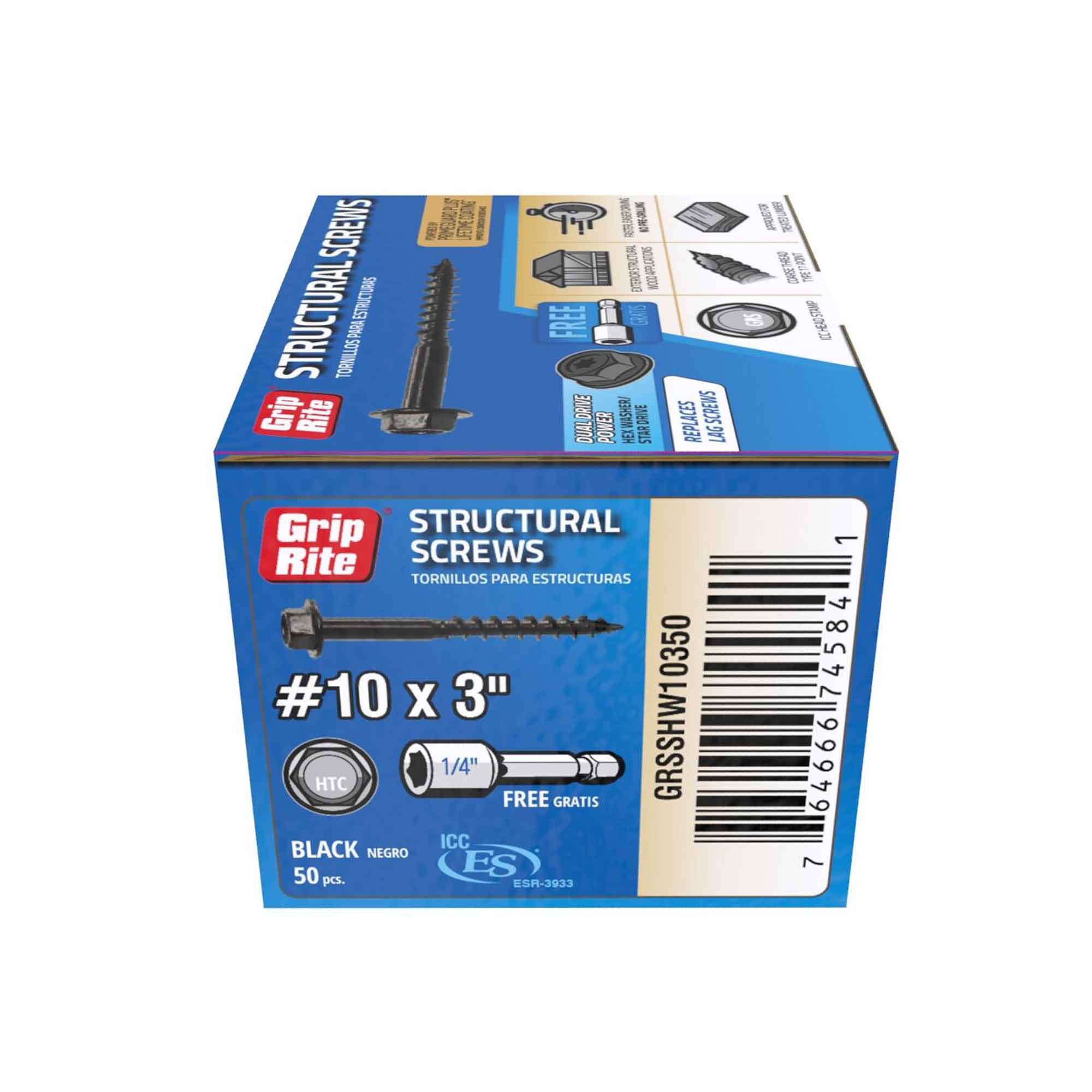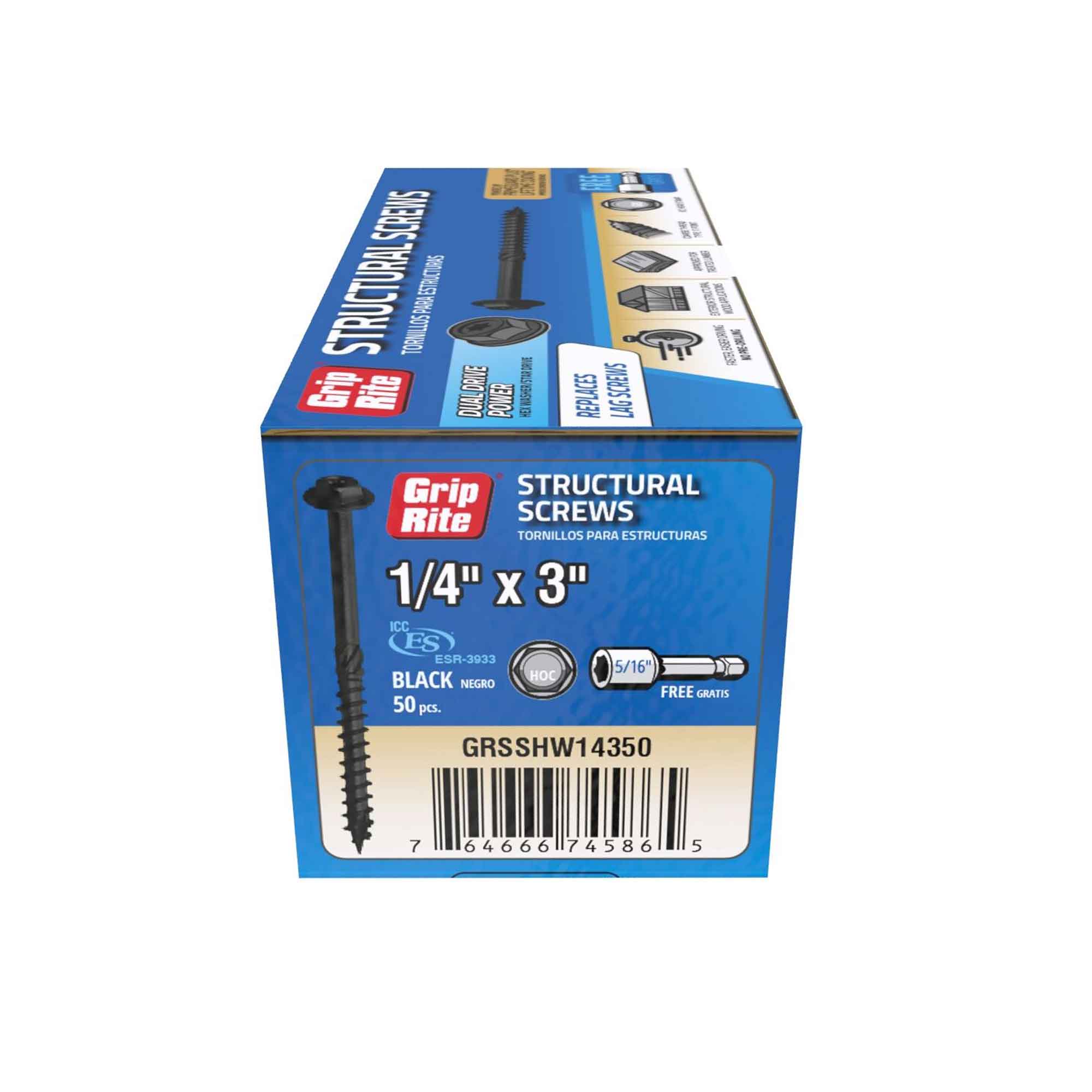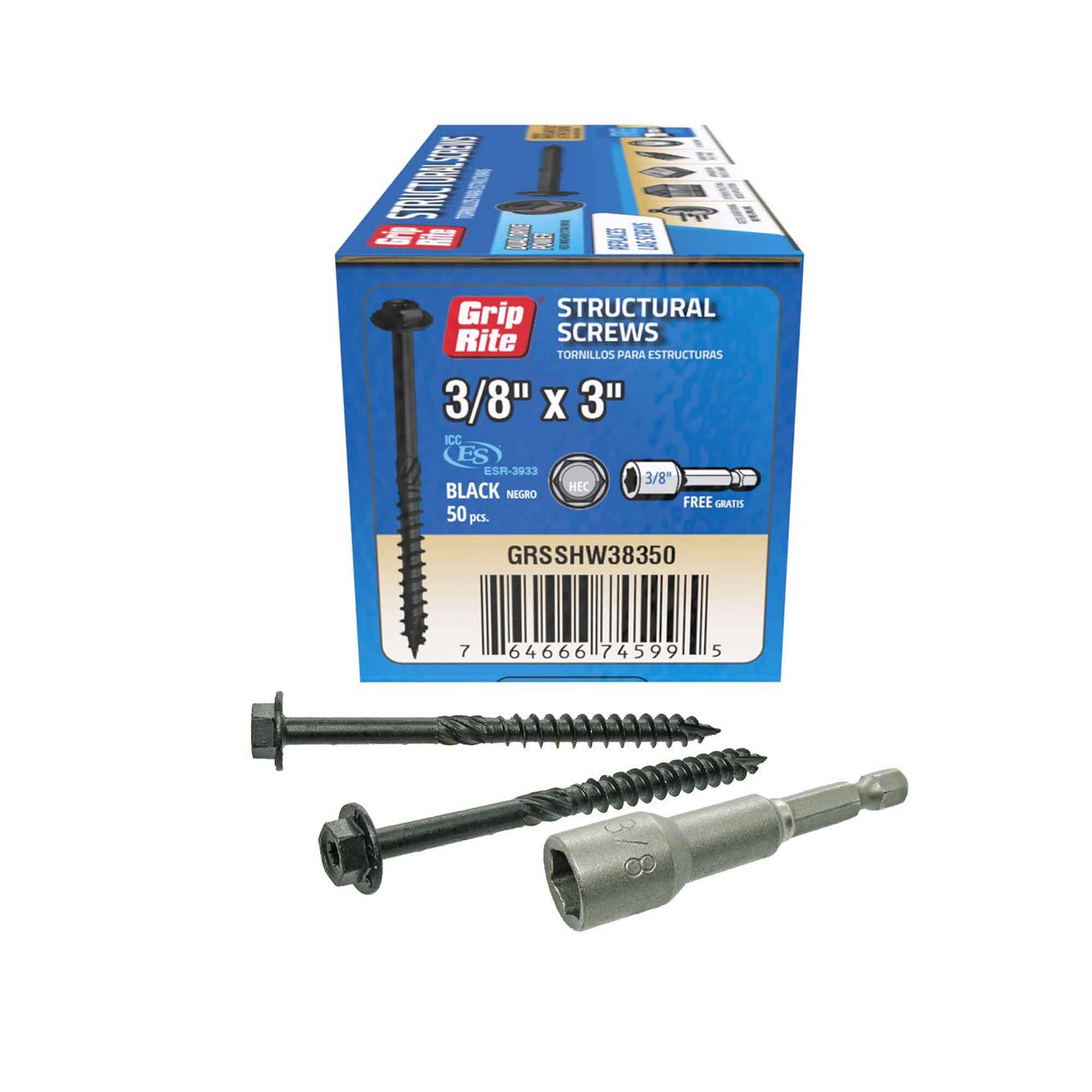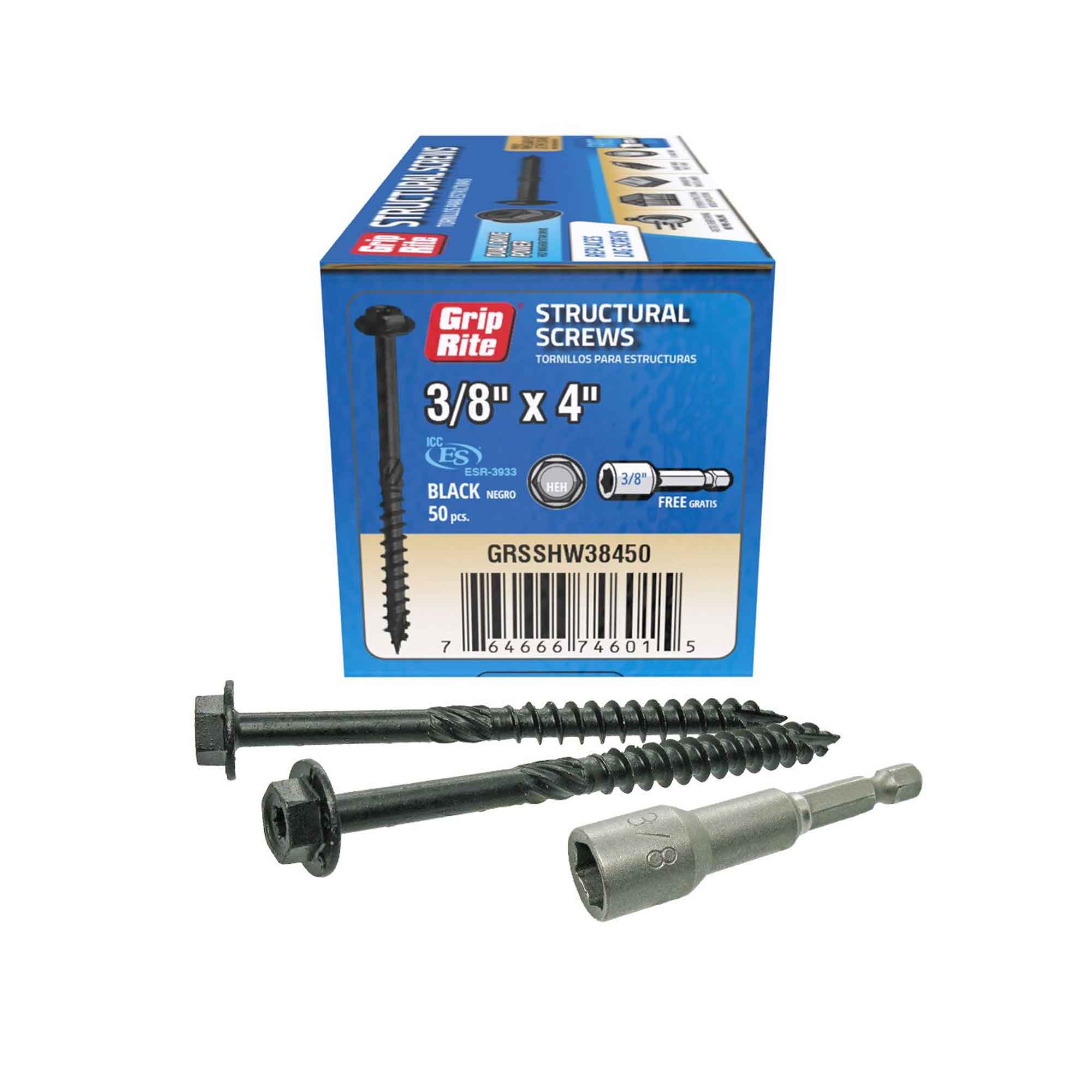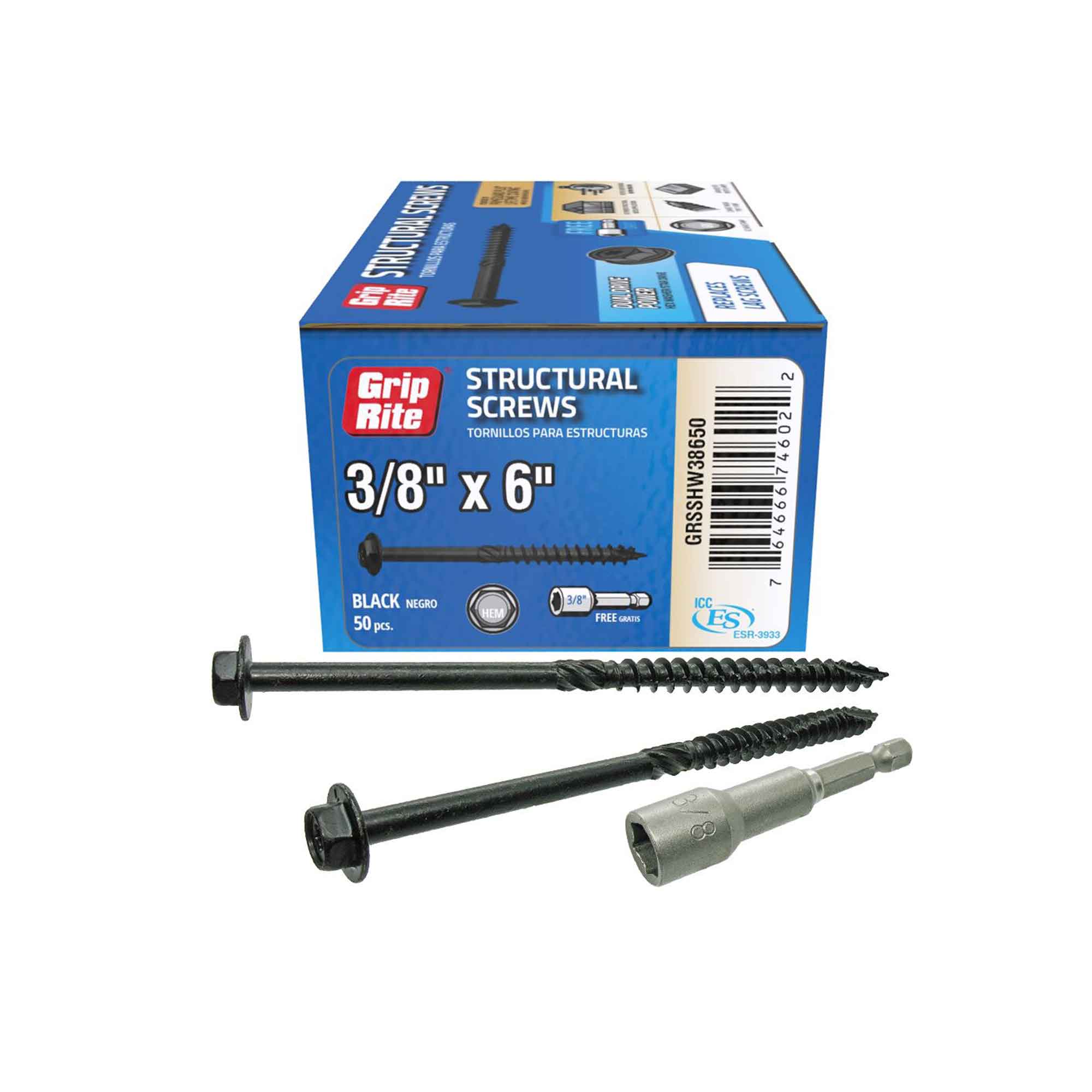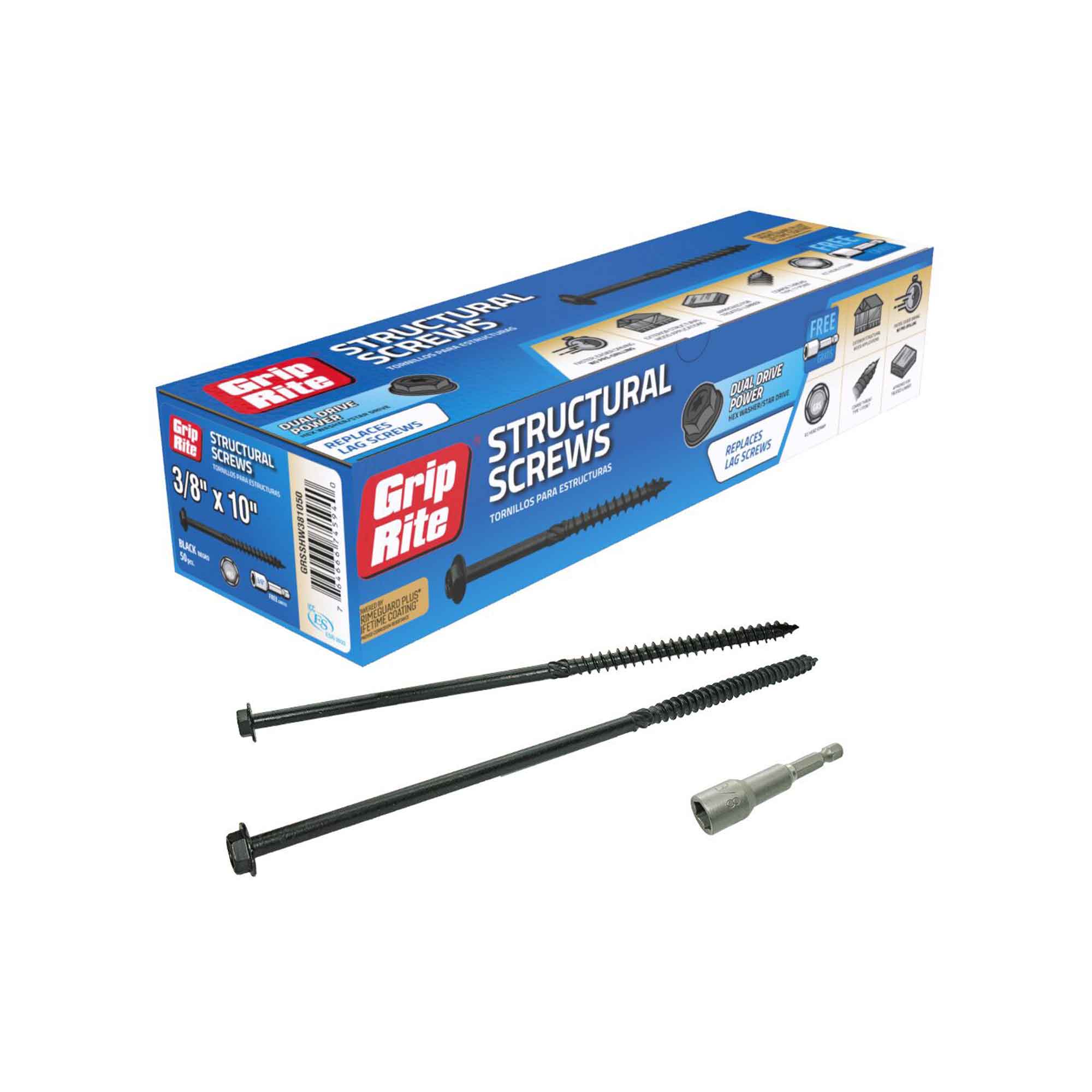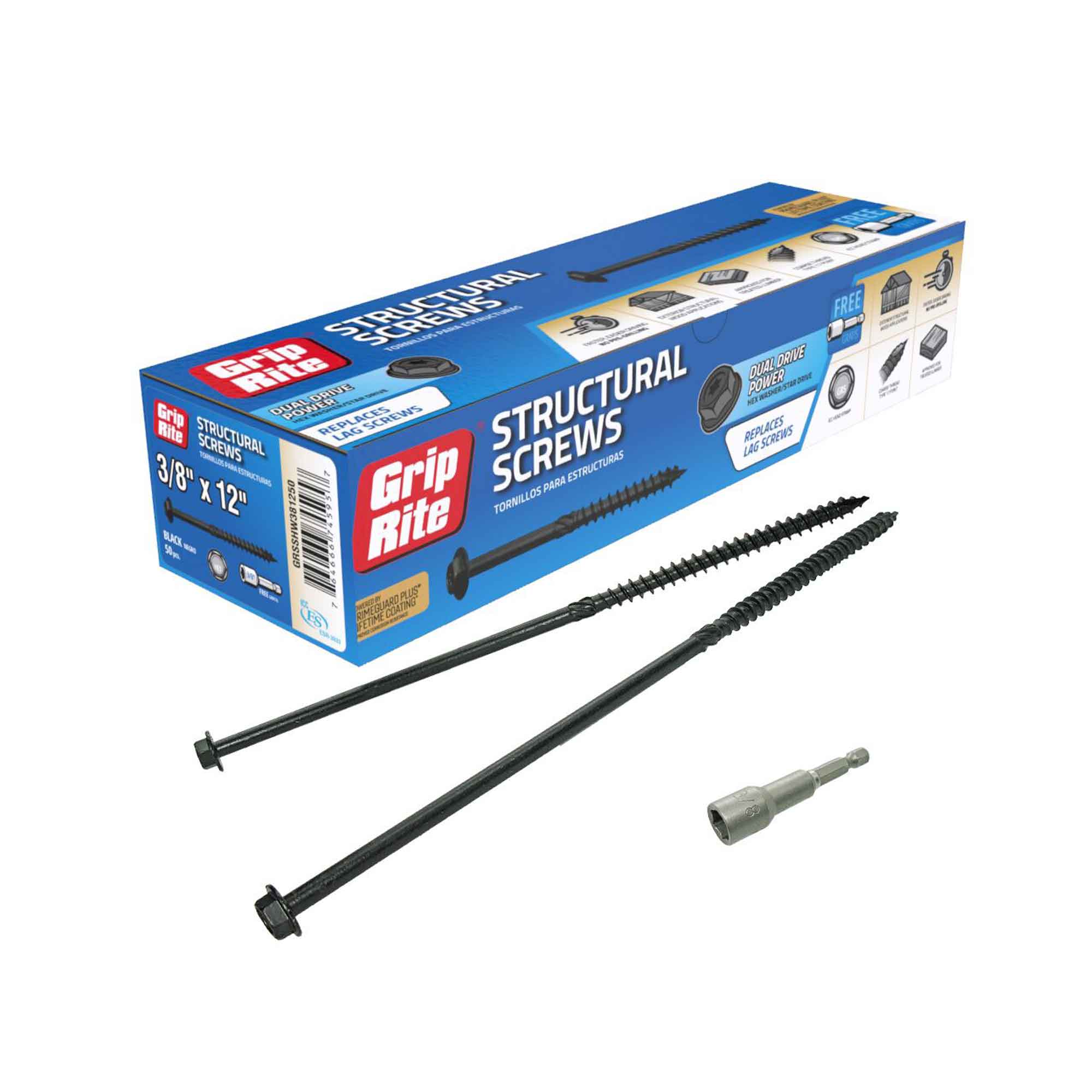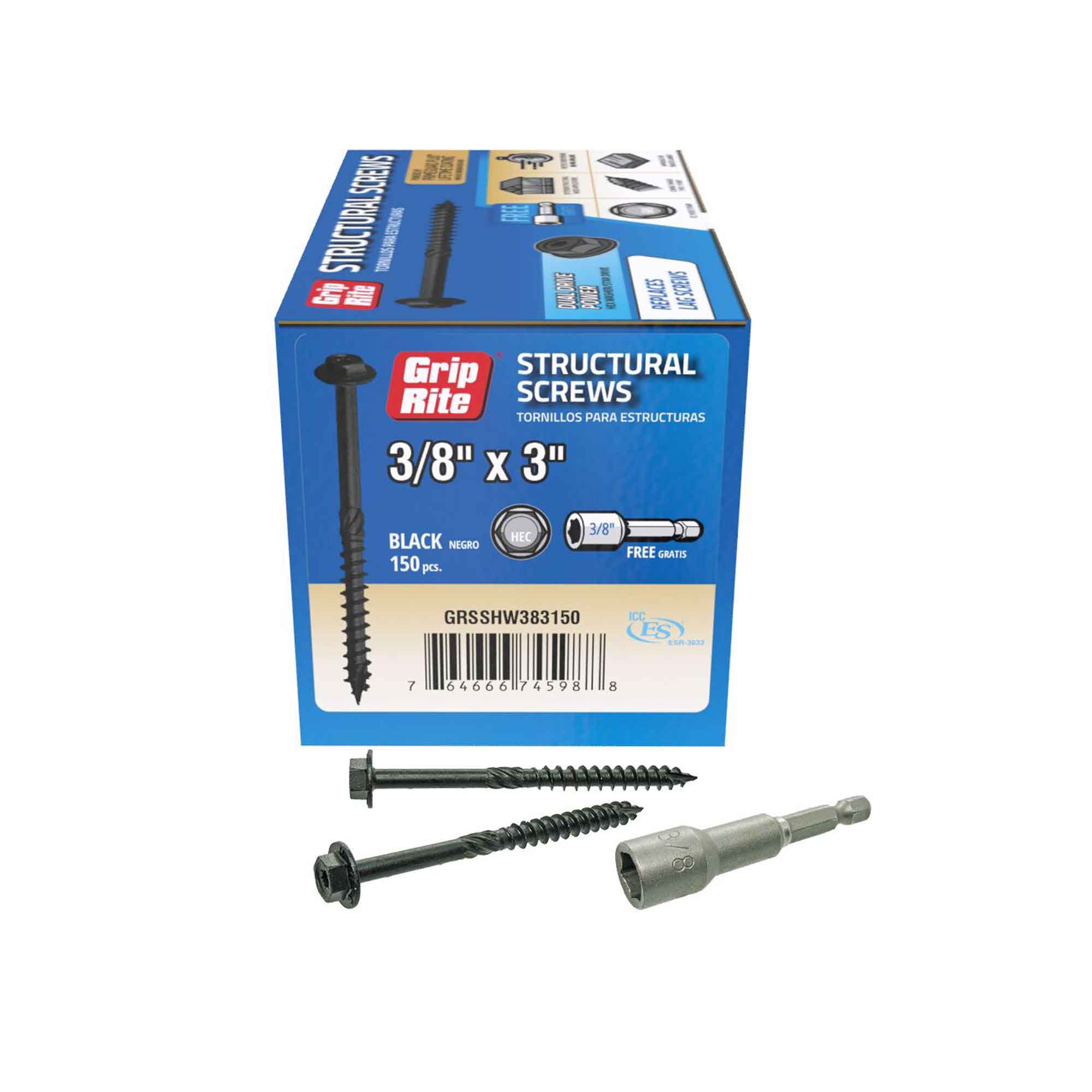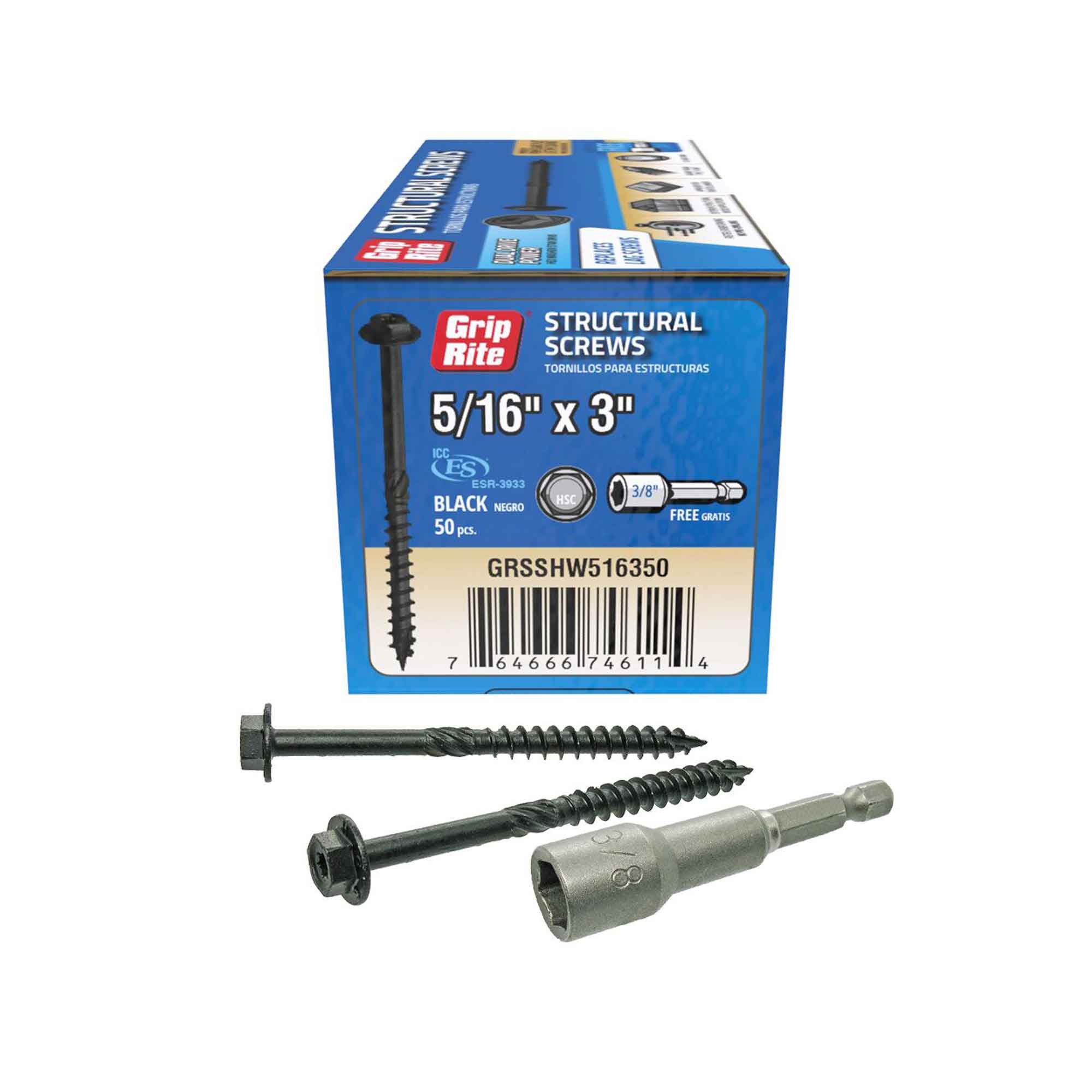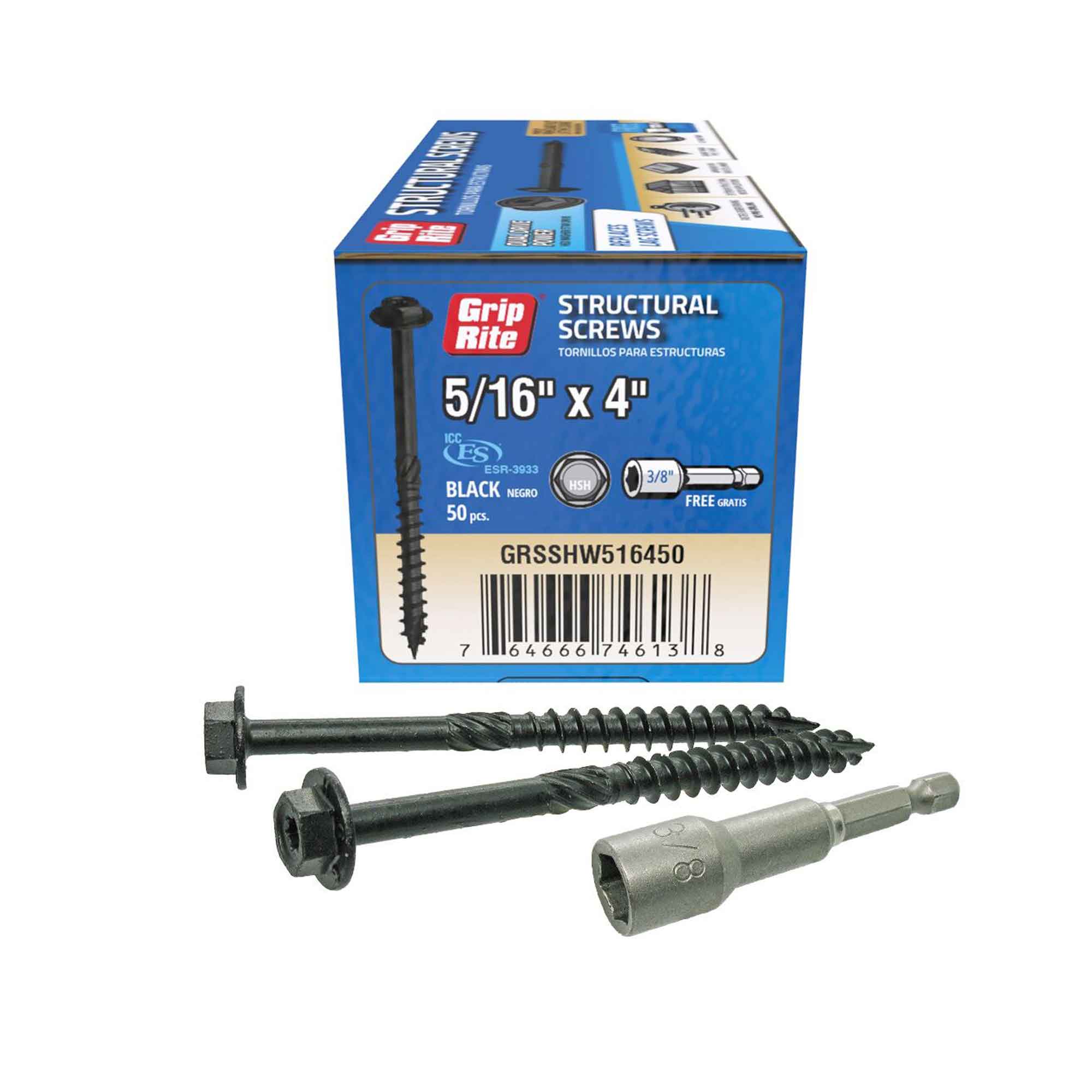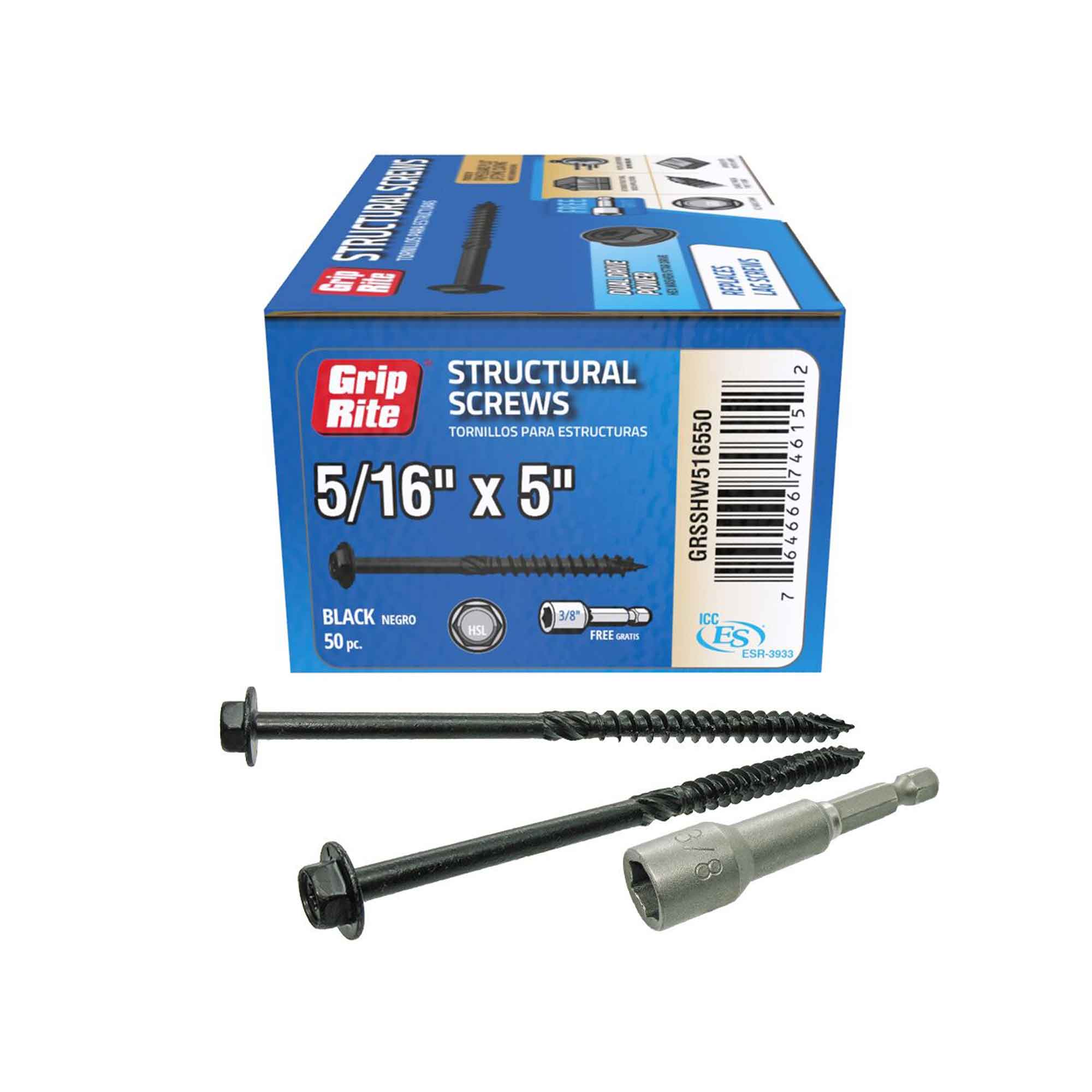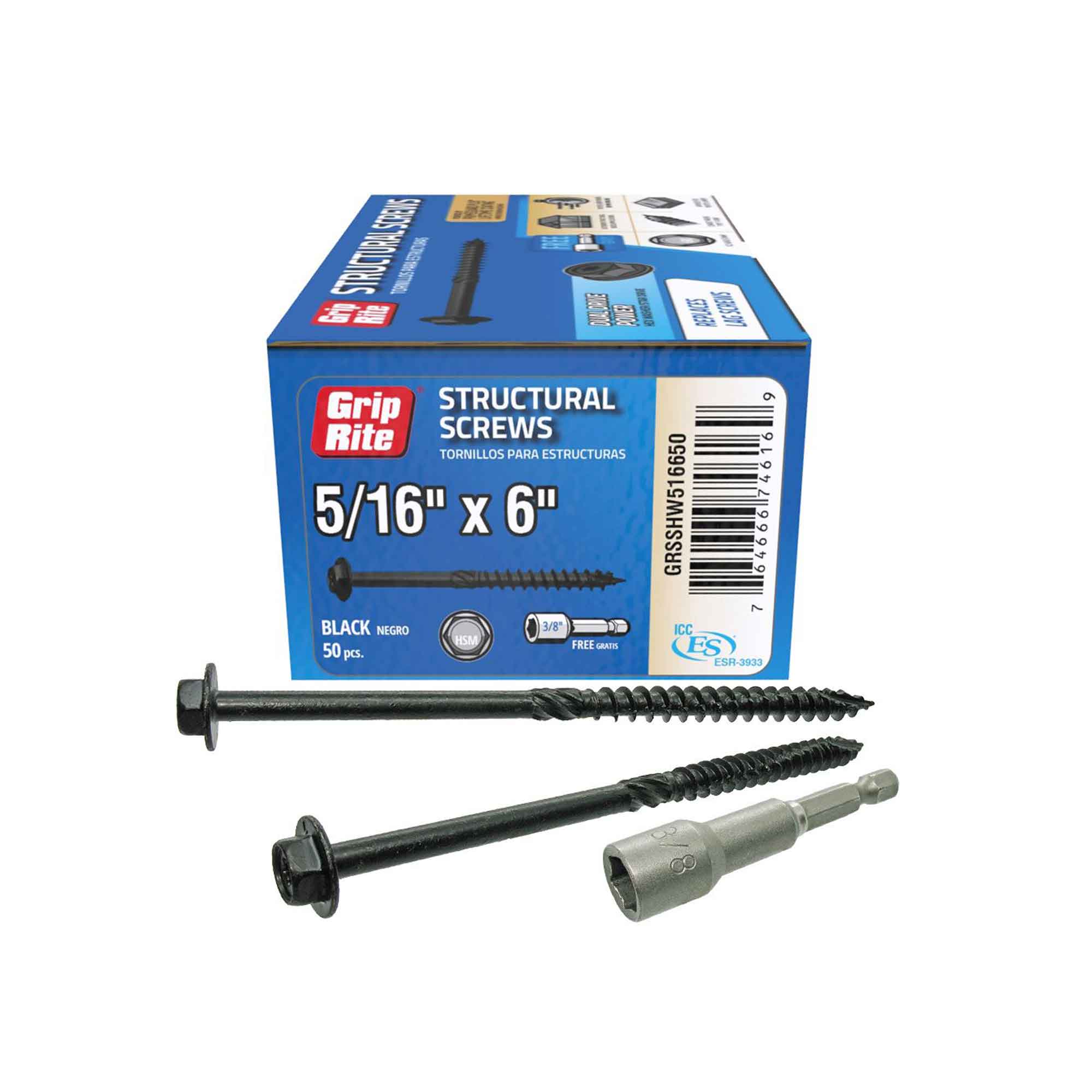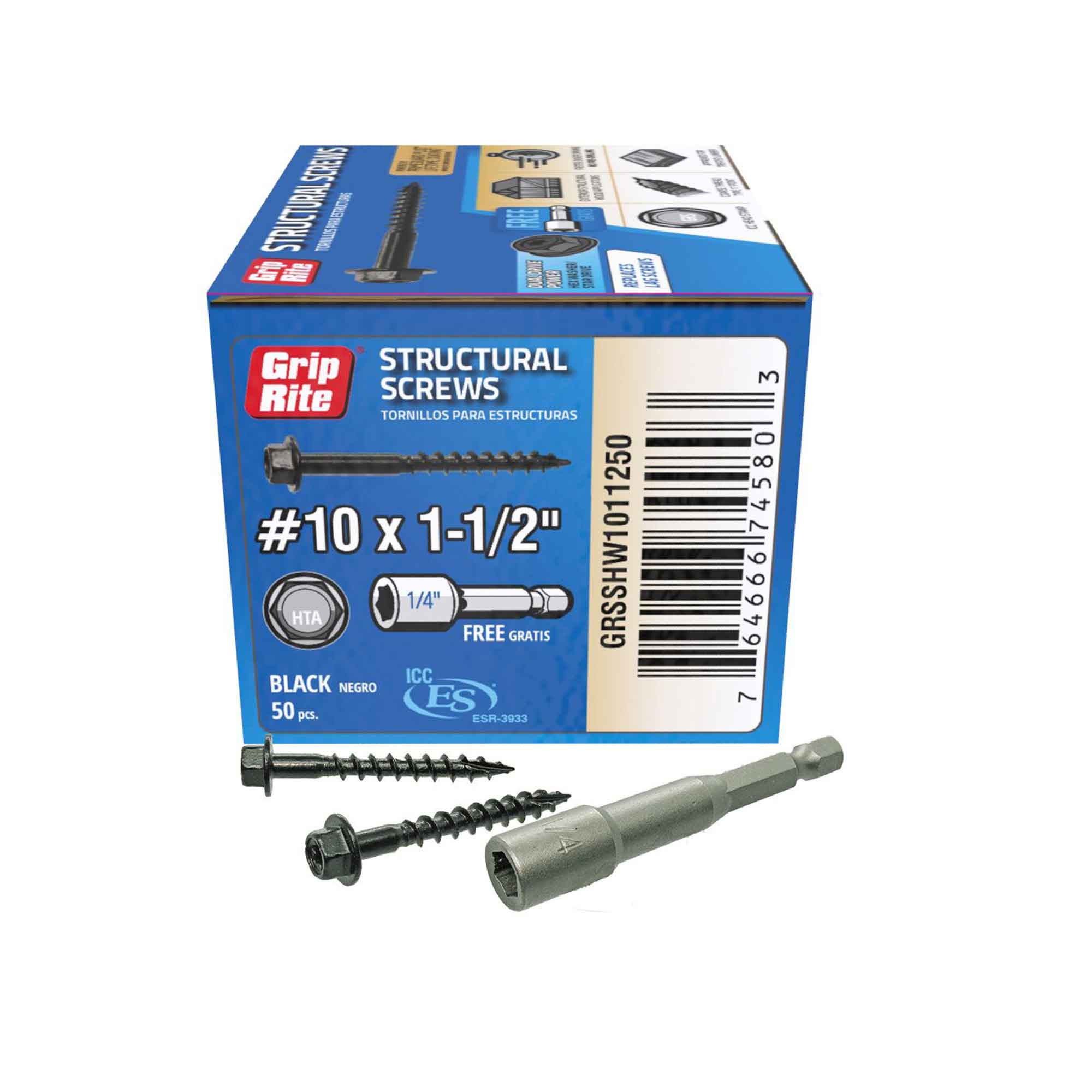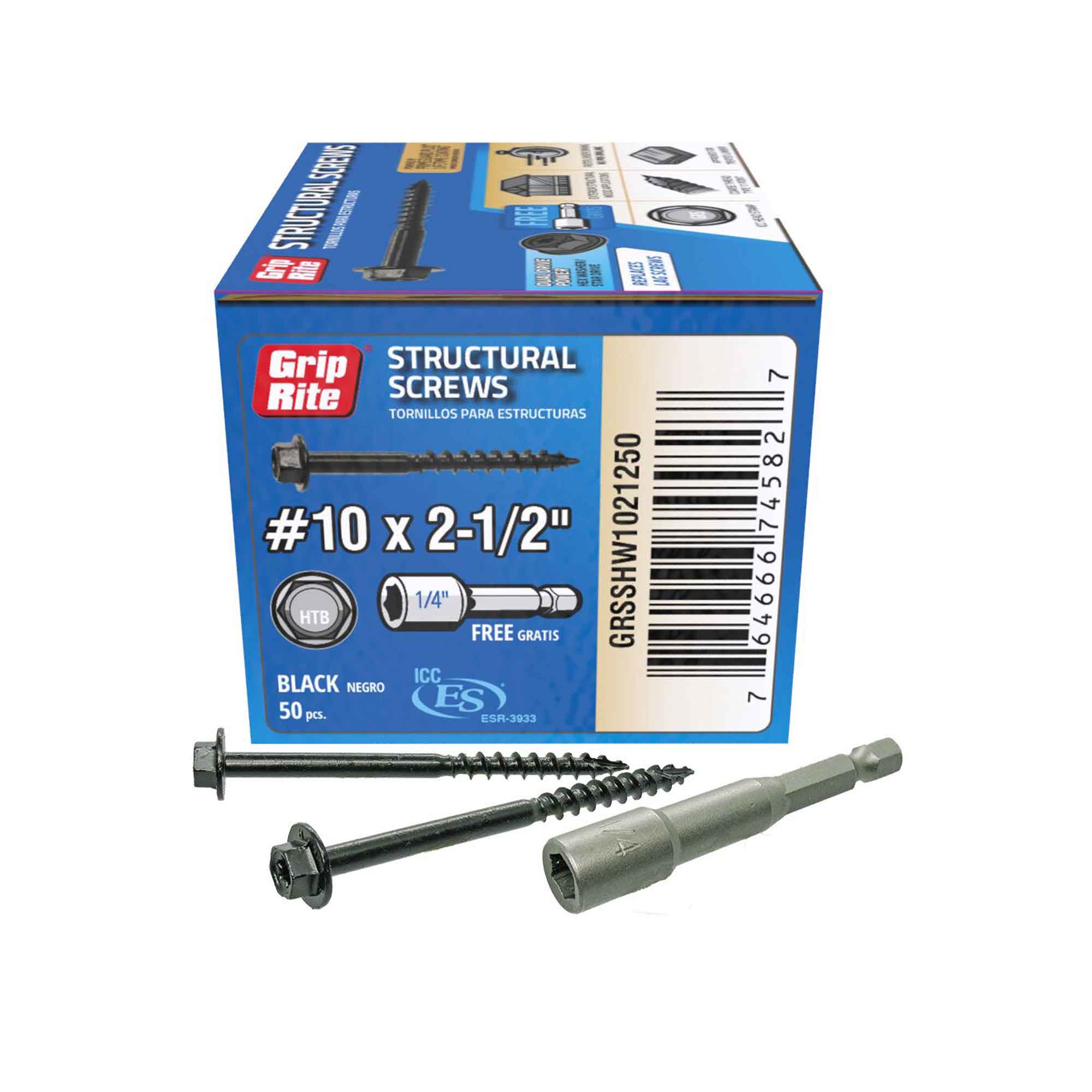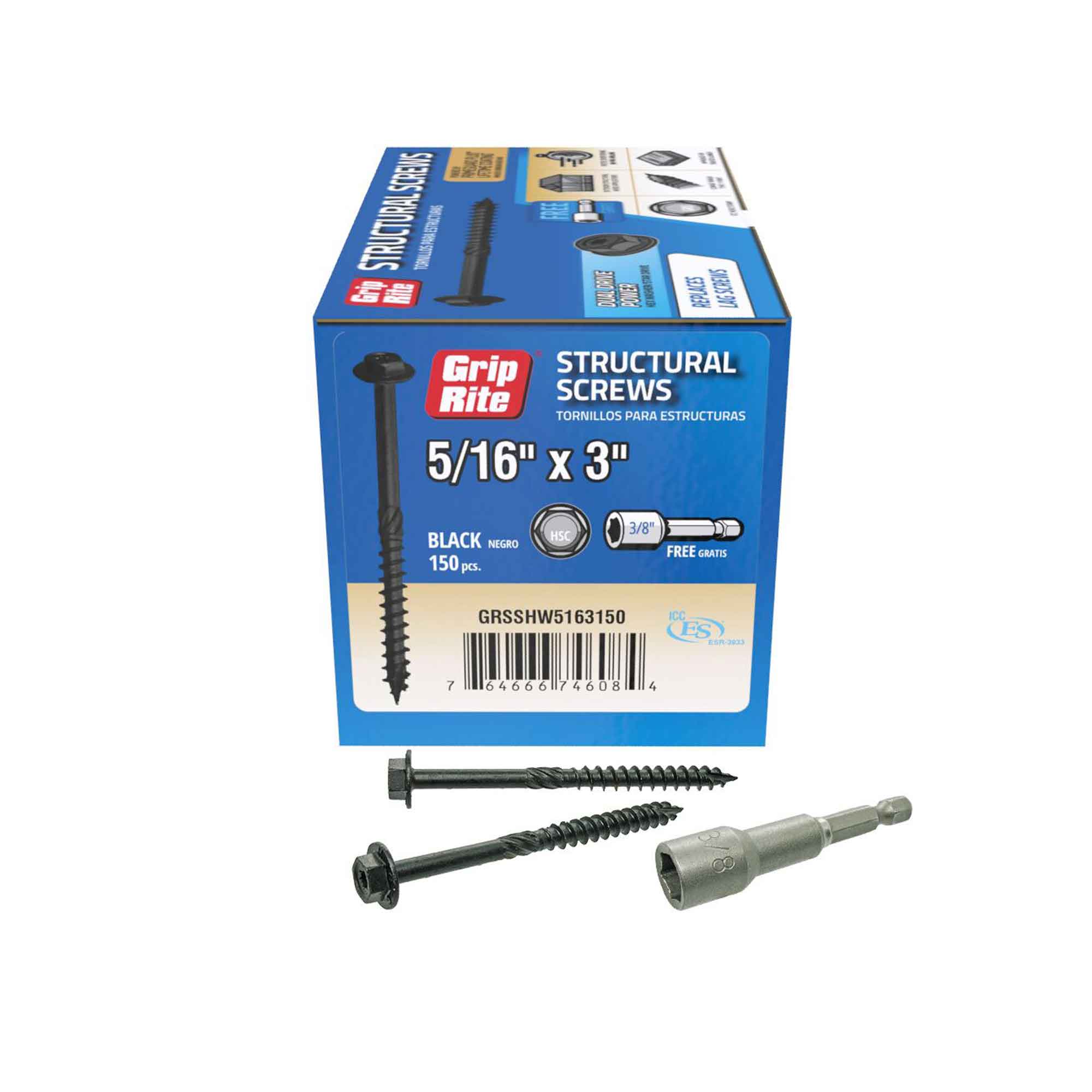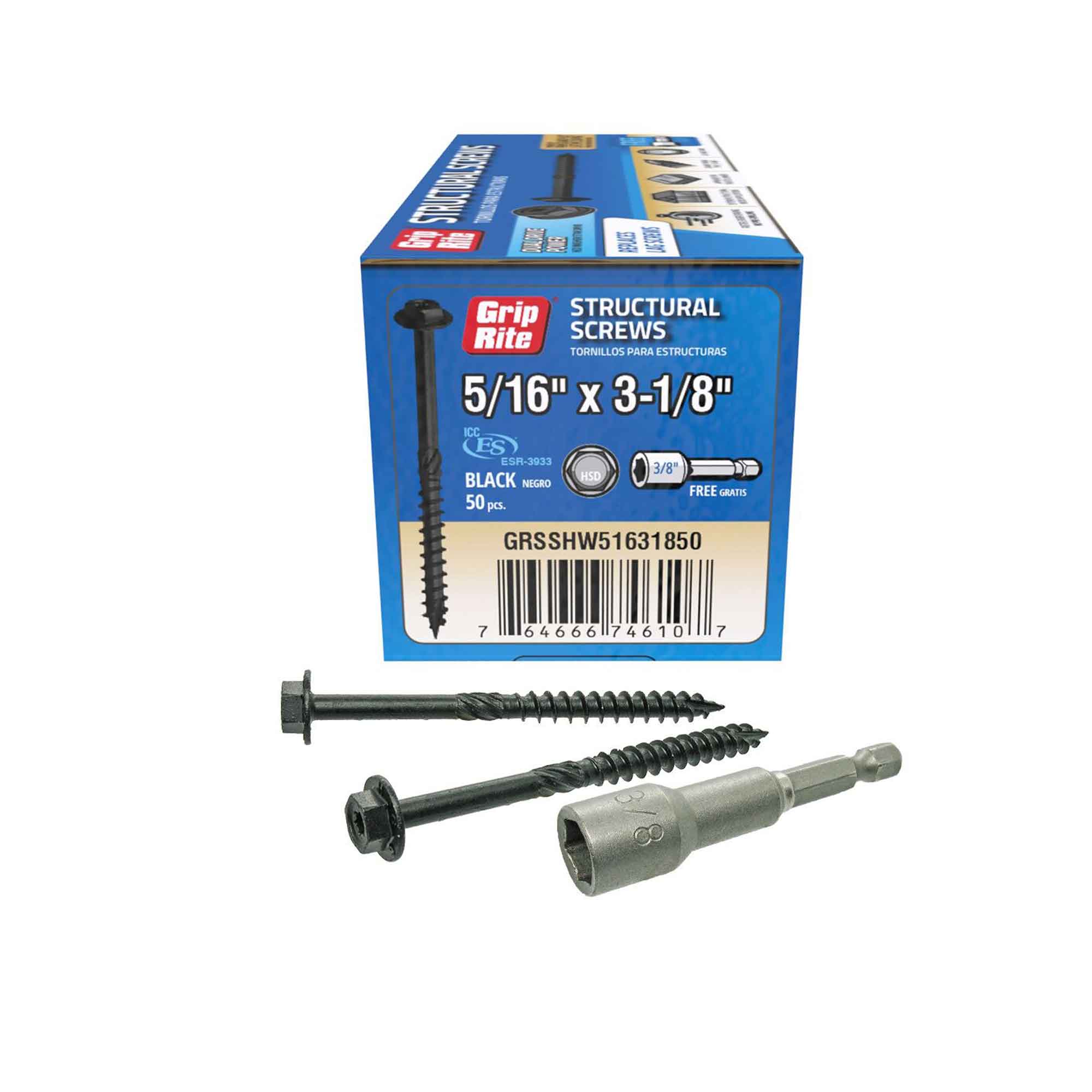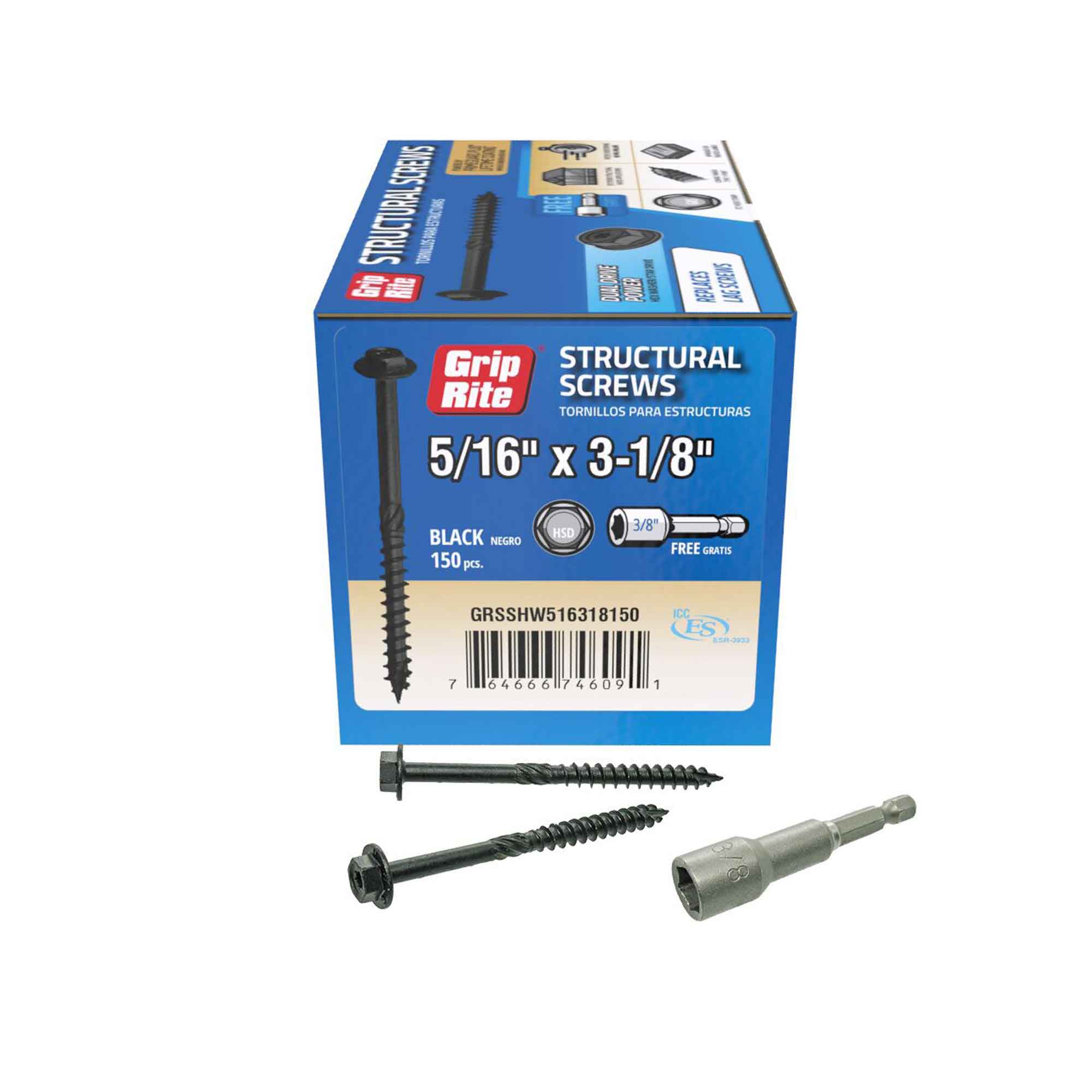 From the brand you know and trust, Grip-Rite Structural Screws offer versatility, speed and longevity for your load-bearing exterior wood construction projects.
Specifications
Grip-Rite's exclusive Dual Drive Power head brings flexibility to the jobsite with a unique, combined Hex Washer/Star Drive recess head, allowing you to choose the included hex driver or a star drive bit to fasten the screw.
A 3-digit, ICC recognized code is stamped right into the head for easy spec reference and a load value chart is conveniently located on every package.
As a replacement for lag screws, Grip-Rite Structural Screw type 17 tip offers both efficiency and time savings by eliminating the need to pre-drill pilot holes.
Grip-Rite premium PrimeGuard Plus coating offers the assurance these screws will last throughout the lifetime of a project.
Available Part Numbers
GRSSHW1011250: #10 X 1-1/2″ GR STRUCTURAL SCW HW 50PC
GRSSHW1021250: #10 X 2-1/2″ GR STRUCTURAL SCW HW 50PC
GRSSHW10350: #10 X 3″ GR STRUCTURAL SCW HW 50PC
GRSSHW14350: 1/4 X 3″ GR STRUCTURAL SCW HW 50PC
GRSSHW381050: 3/8 X 10″ GR STRUCTURAL SCW HW 50PC
GRSSHW381250: 3/8 X 12″ GR STRUCTURAL SCW HW 50PC
GRSSHW383150: 3/8 X 3″ GR STRUCTURAL SCW HW 150PC
GRSSHW38350: 3/8 X 3″ GR STRUCTURAL SCW HW 50PC
GRSSHW38450: 3/8 X 4″ GR STRUCTURAL SCW HW 50PC
GRSSHW38650: 3/8 X 6″ GR STRUCTURAL SCW HW 50PC
GRSSHW38850: 3/8 X 8″ GR STRUCTURAL SCW HW 50PC
GRSSHW5163150: 5/16 X 3″ GR STRUCTURAL SCW HW 150PC
GRSSHW516318150: 5/16 X 3-1/8″ GR STRUCTURAL SCW HW 150PC
GRSSHW51631850: 5/16 X 3-1/8″ GR STRUCTURAL SCW HW 50PC
GRSSHW516350: 5/16 X 3″ GR STRUCTURAL SCW HW 50PC
GRSSHW5164150: 5/16 X 4″ GR STRUCTURAL SCW HW 150PC
GRSSHW516450: 5/16 X 4″ GR STRUCTURAL SCW HW 50PC
GRSSHW5165150: 5/16 X 5″ GR STRUCTURAL SCW HW 150PC
GRSSHW516550: 5/16 X 5″ GR STRUCTURAL SCW HW 50PC
GRSSHW516650: 5/16 X 6″ GR STRUCTURAL SCW HW 50PC