Endless Material Options for Fence & Gate Hardware – Part 1
Fence projects are trending upwards and choosing the right hardware for your vinyl fence gate is important. According to its most recent State of Home Spending report, home improvement matchmaker, Angi, reported that new fencing ranked as one the top ten most popular projects among households in 2021, up 43% from the previous year. Likewise, the 2022 Houzz and Home Study shows that 17% of outdoor upgrades are new fences. This is good news for anyone who specializes in fence construction and installation.
First up in our Endless Material Options for Gate Hardware Series, we discuss how to choose the right hardware for your vinyl fence. Regardless of the type of fence; from picket and privacy to wood or vinyl, they all have one thing in common. Gates. Every fence needs a gate, and every gate needs hardware — latches and hinges. That's where we come in. While gate hardware can often be an afterthought, it's an essential consideration for a homeowner's long-term satisfaction with their fence and its functionality. After all, it's their primary point of access to their property.
Throughout this series, we'll highlight fencing options and recommend how to choose the right hardware for your fence project.
"Install any type of fence with more confidence and comfort by using Nationwide Industries' extraordinary hardware. When a need for new hardware occurs, Nationwide Industries provides solutions for the fencing industry,"

Direct Fencing Supply Canada.
Vinyl Fencing
Vinyl fencing has risen in popularity over the past decade, especially as fencing material manufacturers have continued to innovate and offer a wider mix of colors and profiles (check out these design-friendly vinyl fence options). As they weigh their material options, many homeowners will choose vinyl because it's low-maintenance, easy to clean and durable. Add to the fact it can add home value , and they're "sold."
Today's homeowners are more well informed, doing their homework ahead of time and getting multiple quotes from different fence suppliers. As an installer, you can use us as your secret weapon to help homeowners sort through the details and make a decision they'll be happy with for years to come.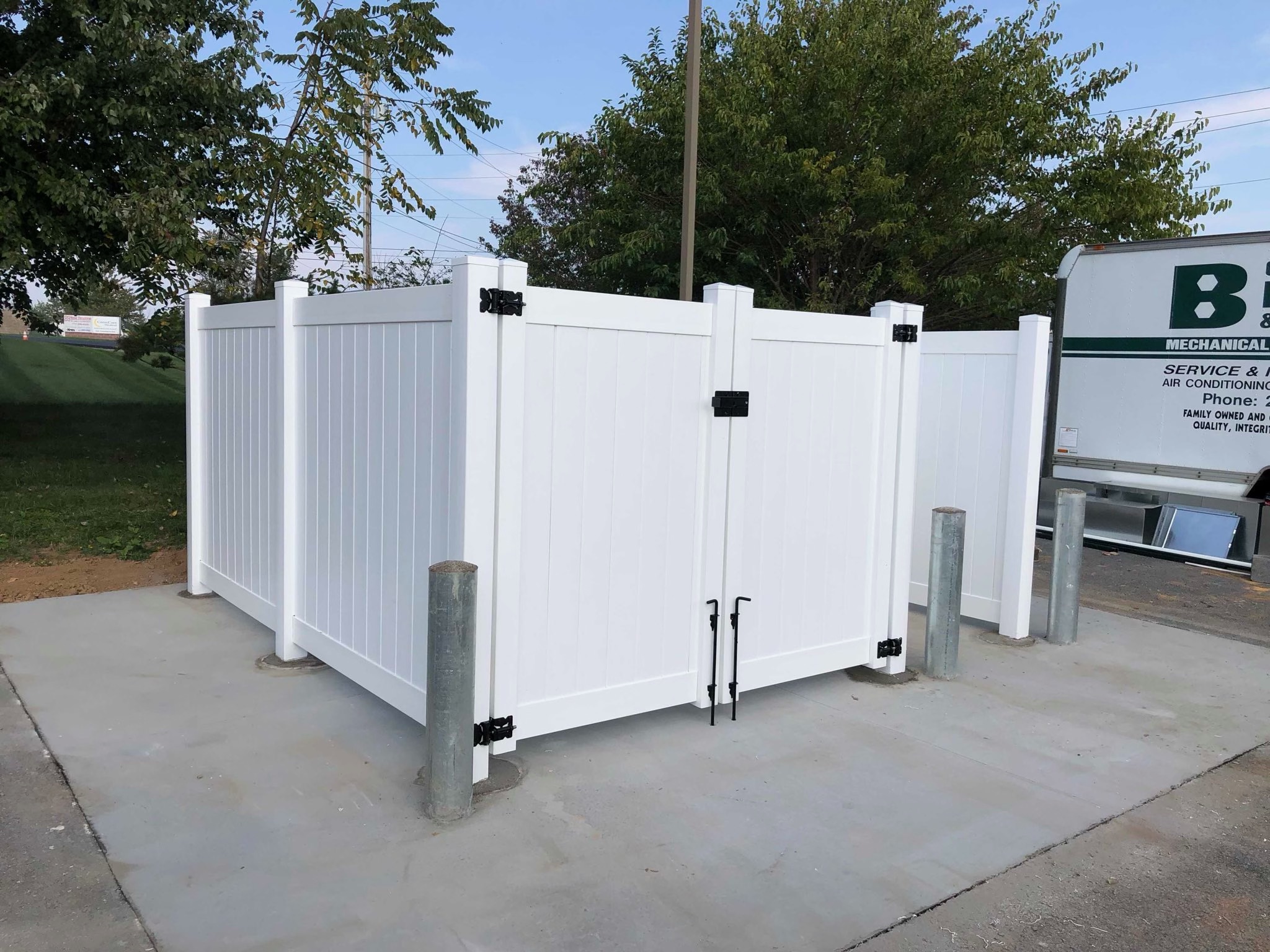 Gate Hinges and Latches
In the past, many fencing professionals might have offered a "standard" hardware package. Today, we recommend asking your clients to share specifics on how they'll use their gate – the reasons and frequency of use, even who will be using it most. By understanding their needs you'll be better equipped to recommend the ideal hinge and latch combination. Our team of experts typically suggest nylon or stainless-steel hardware vinyl gates and fences. These high-quality products are easy to install, will last a lifetime, and are available in a variety of options including fully-adjustable and self-closing hinges to one- and two-sided latches.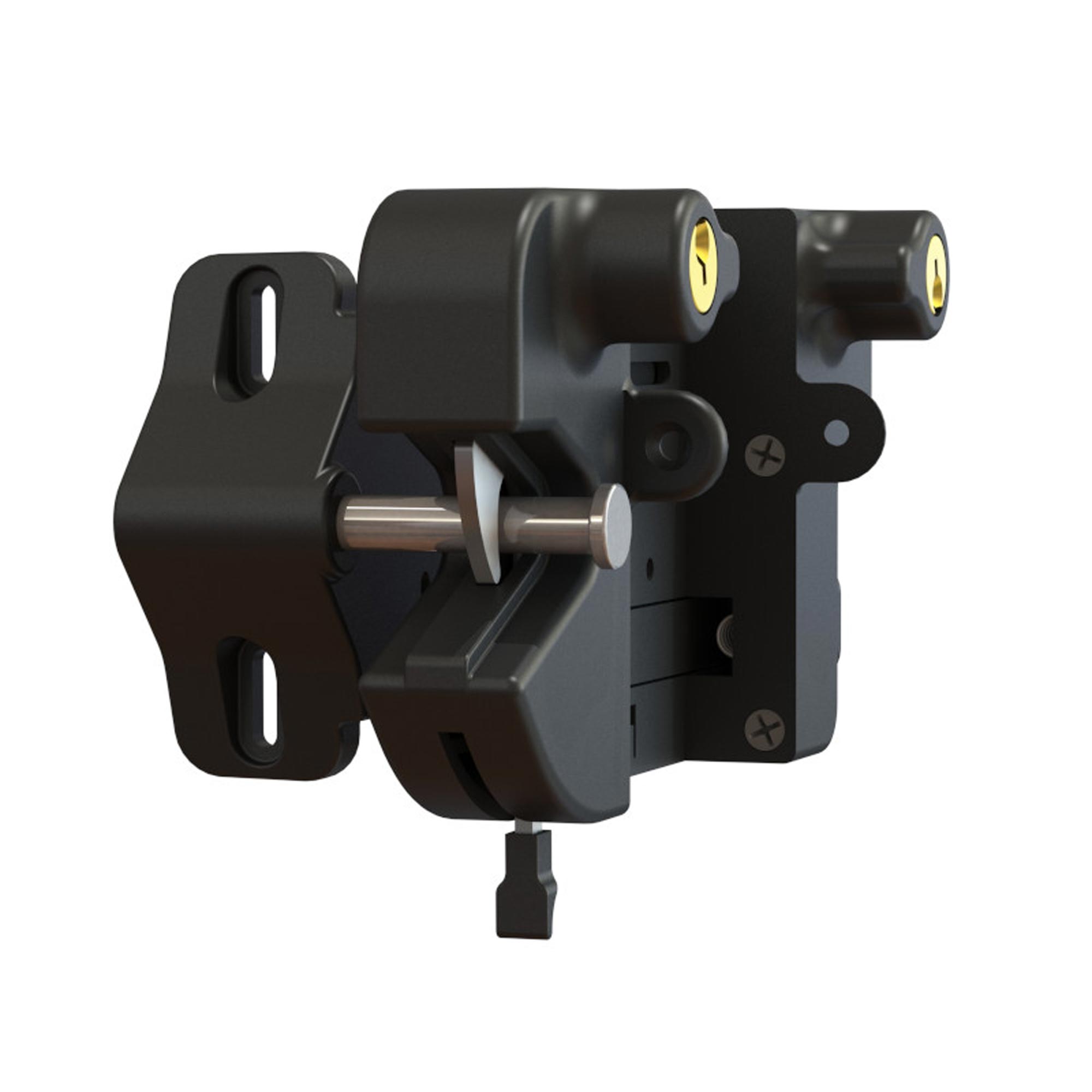 Does Geography Matter?
When choosing fence and gate hardware, property owners may not be aware of the environmental factors that can play a role in the durability and long-term appearance of their latches and hinges. In regions of the country where they experience higher humidity levels (such as east of the Mississippi or the Pacific Northwest), we recommend hardware made of nylon. This will eliminate the chance of red streaking caused when steel is regularly subjected to wet, humid environments. If you're unsure about which hinge or latch will best suit your client's needs, contact us; we'll have a team ready to talk about your project.
All things considered, fence and gate hardware should be chosen based on the usage type and hardware material that best pairs with…the fencing material your client chooses. Coming up in part two of this series, we'll take a deep dive into the best fence and gate hardware options for wood gates by Nationwide Industries.
New to Nationwide Industries?
Learn more about our gate and fence hardware solutions and check out installation tips by visiting the Nationwide Industries YouTube channel.