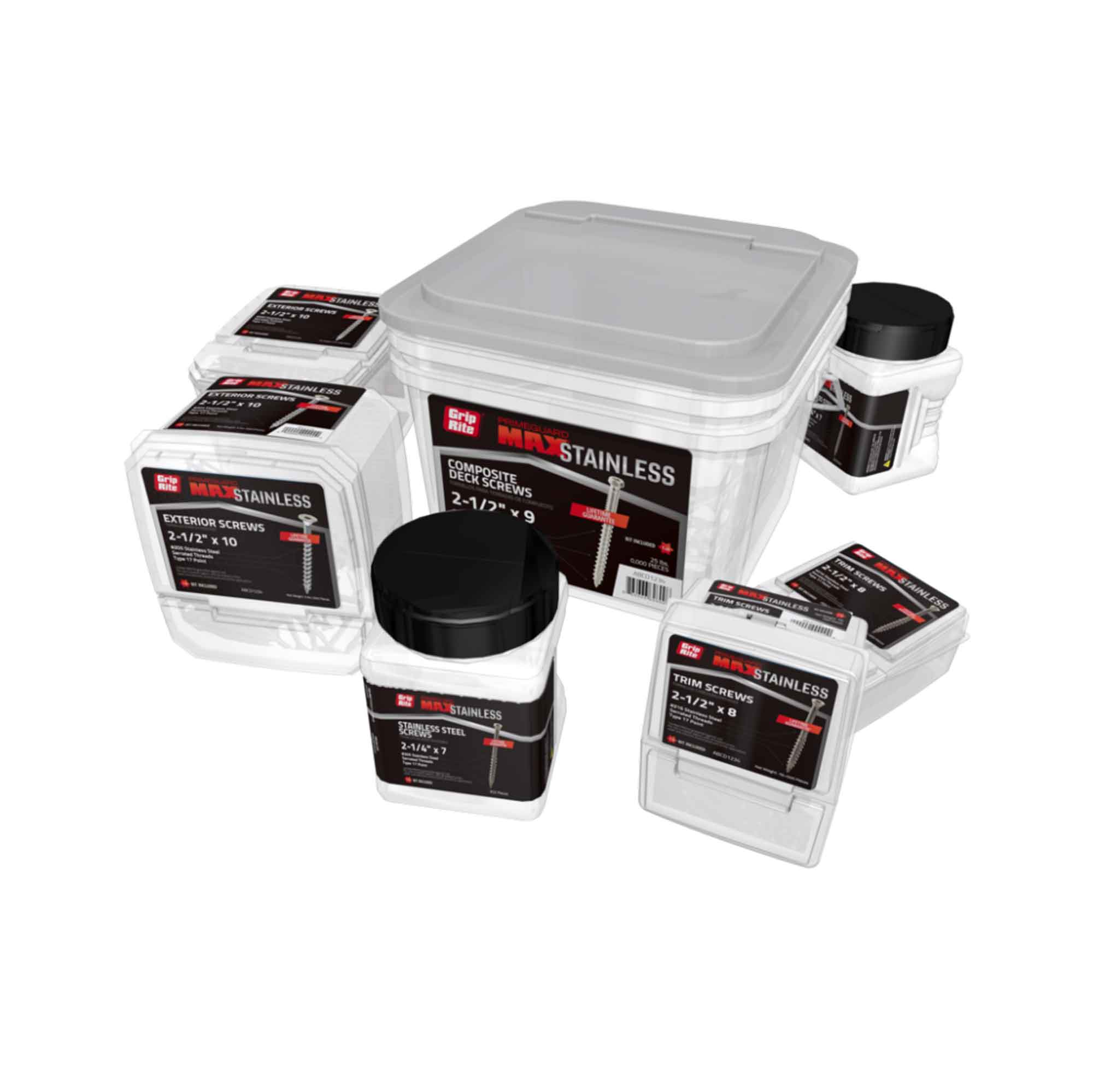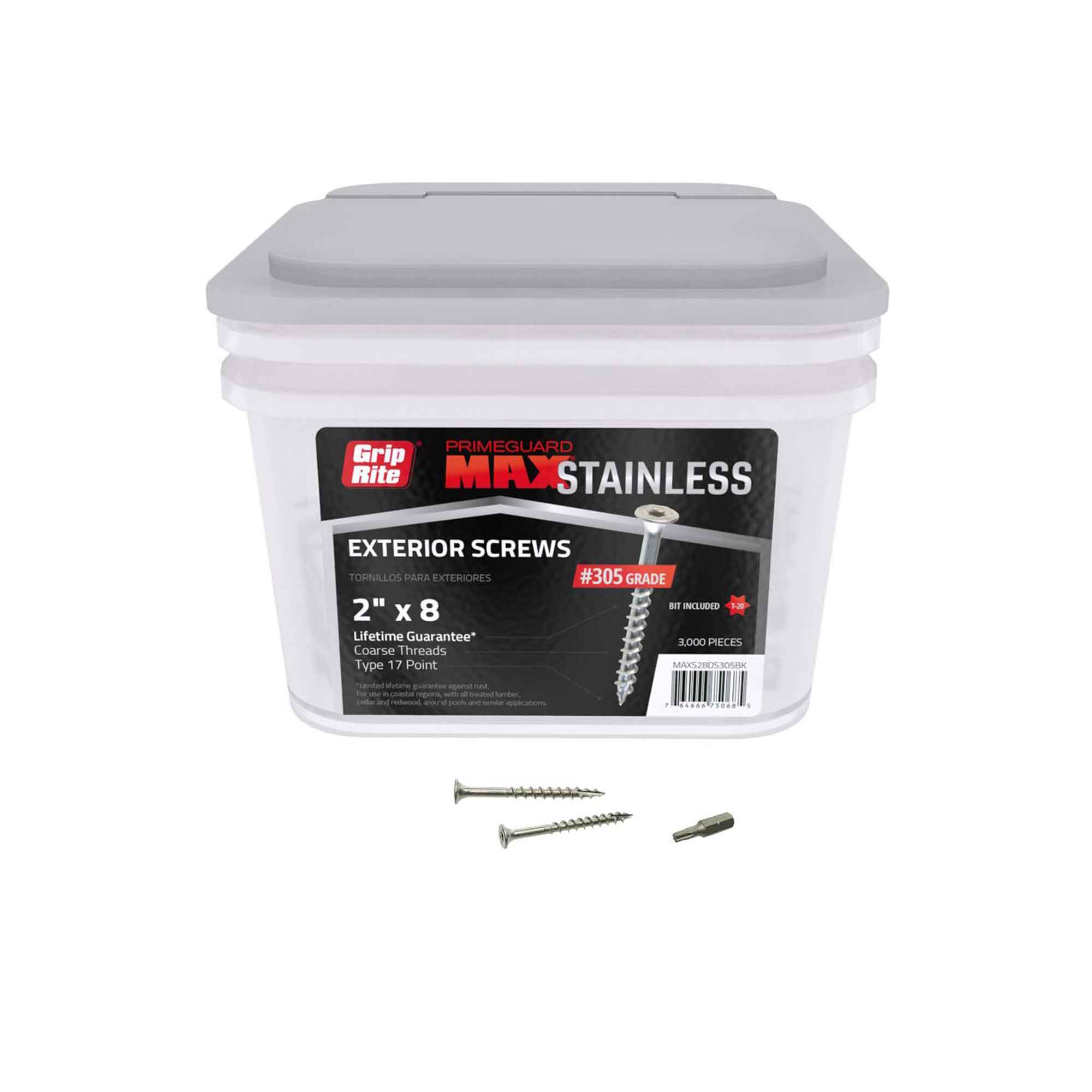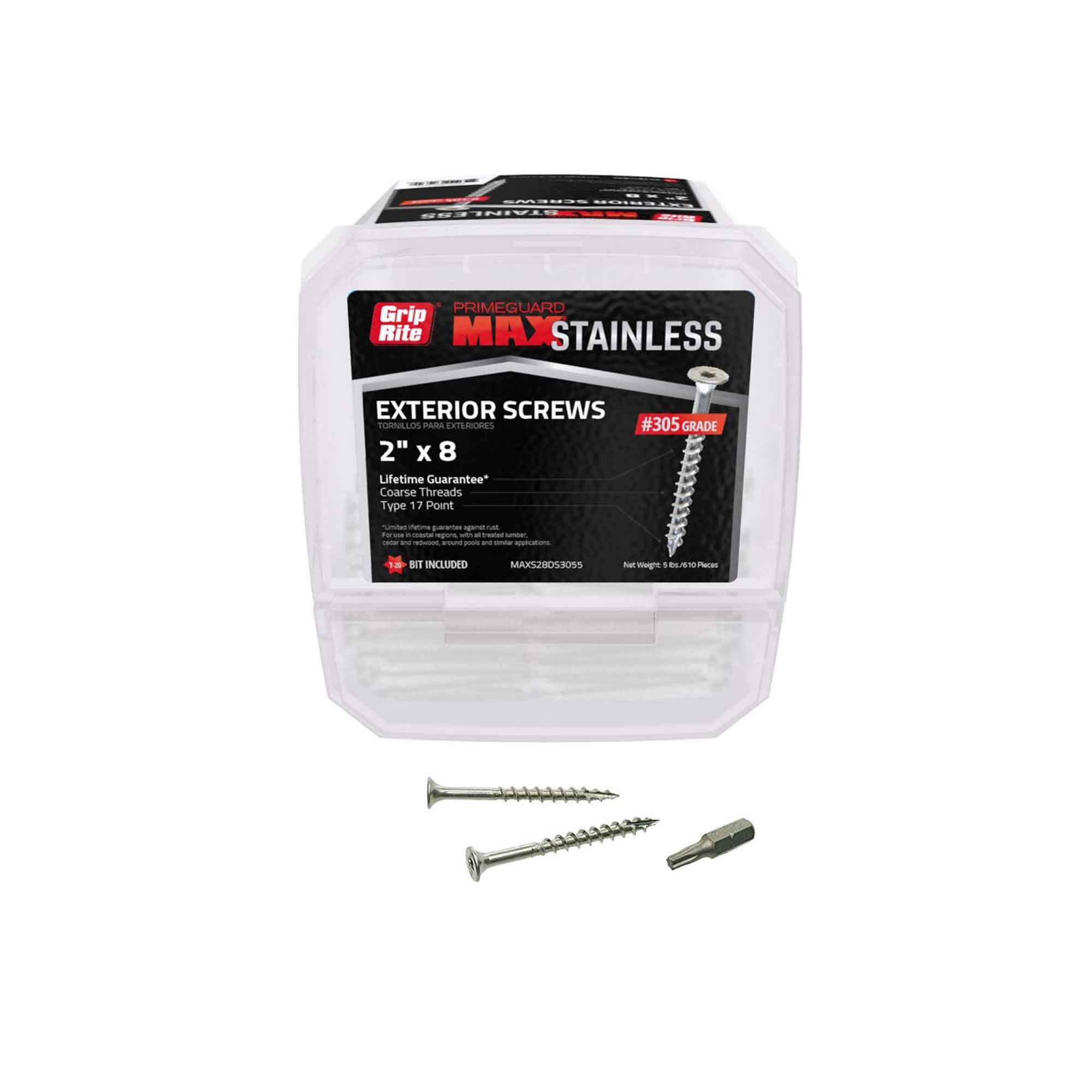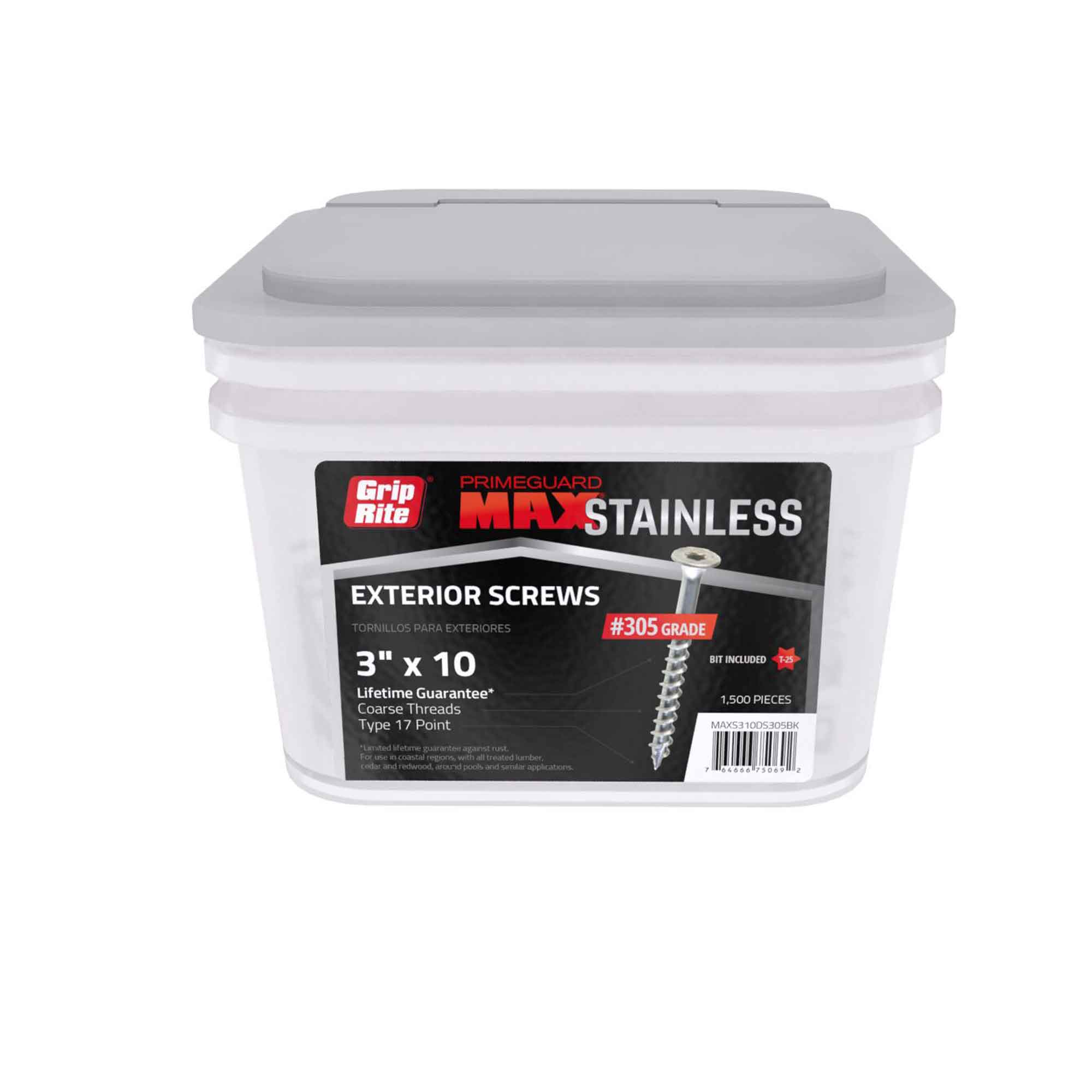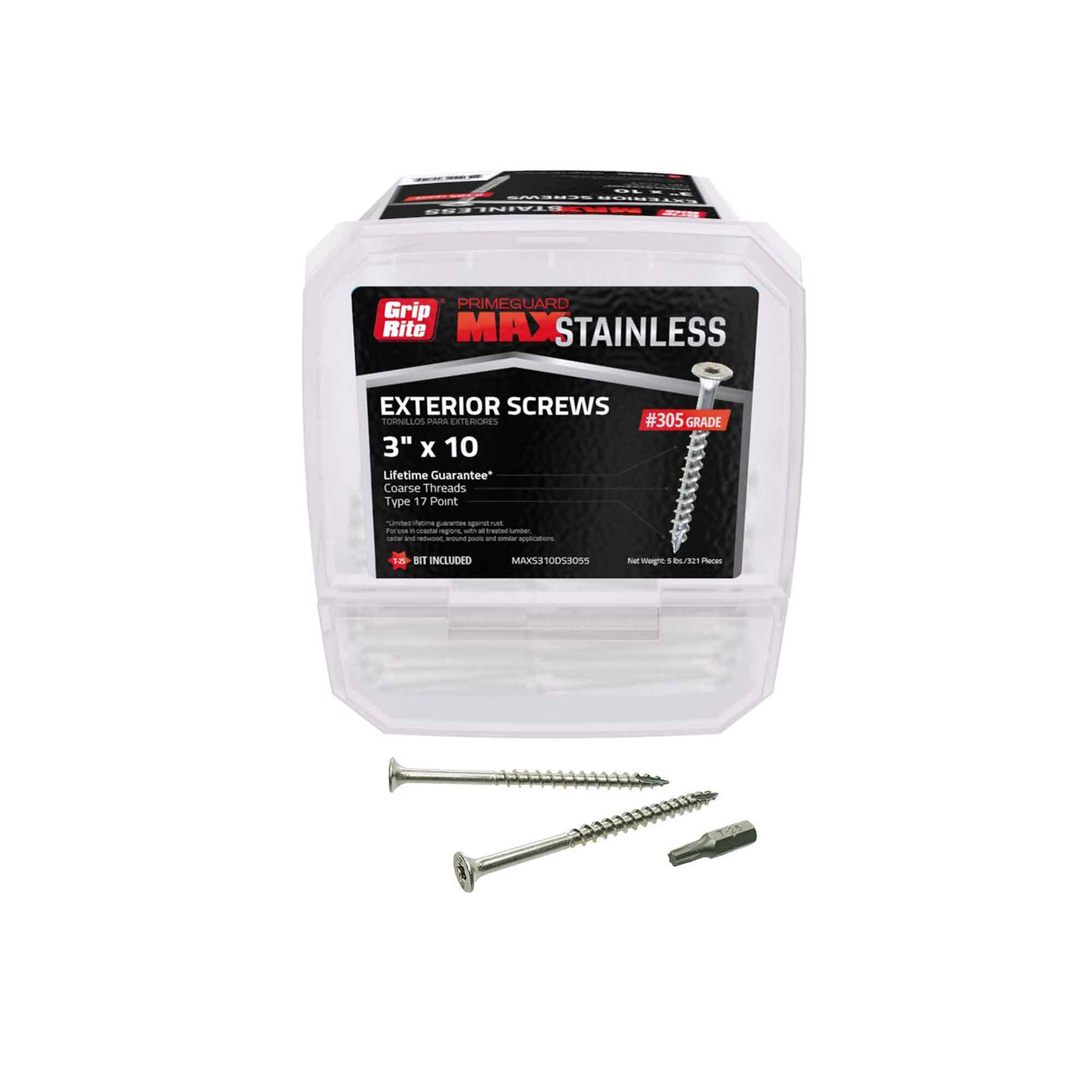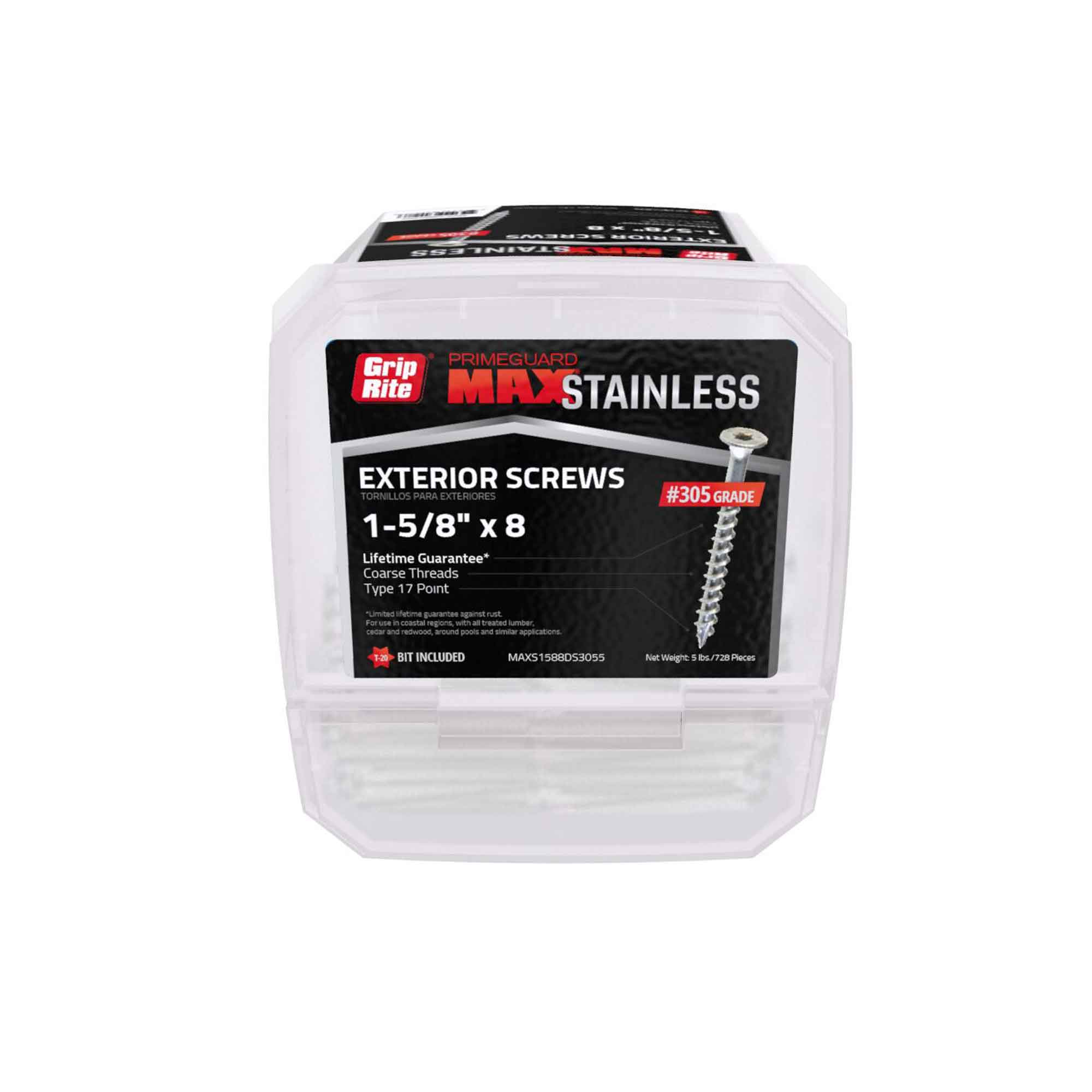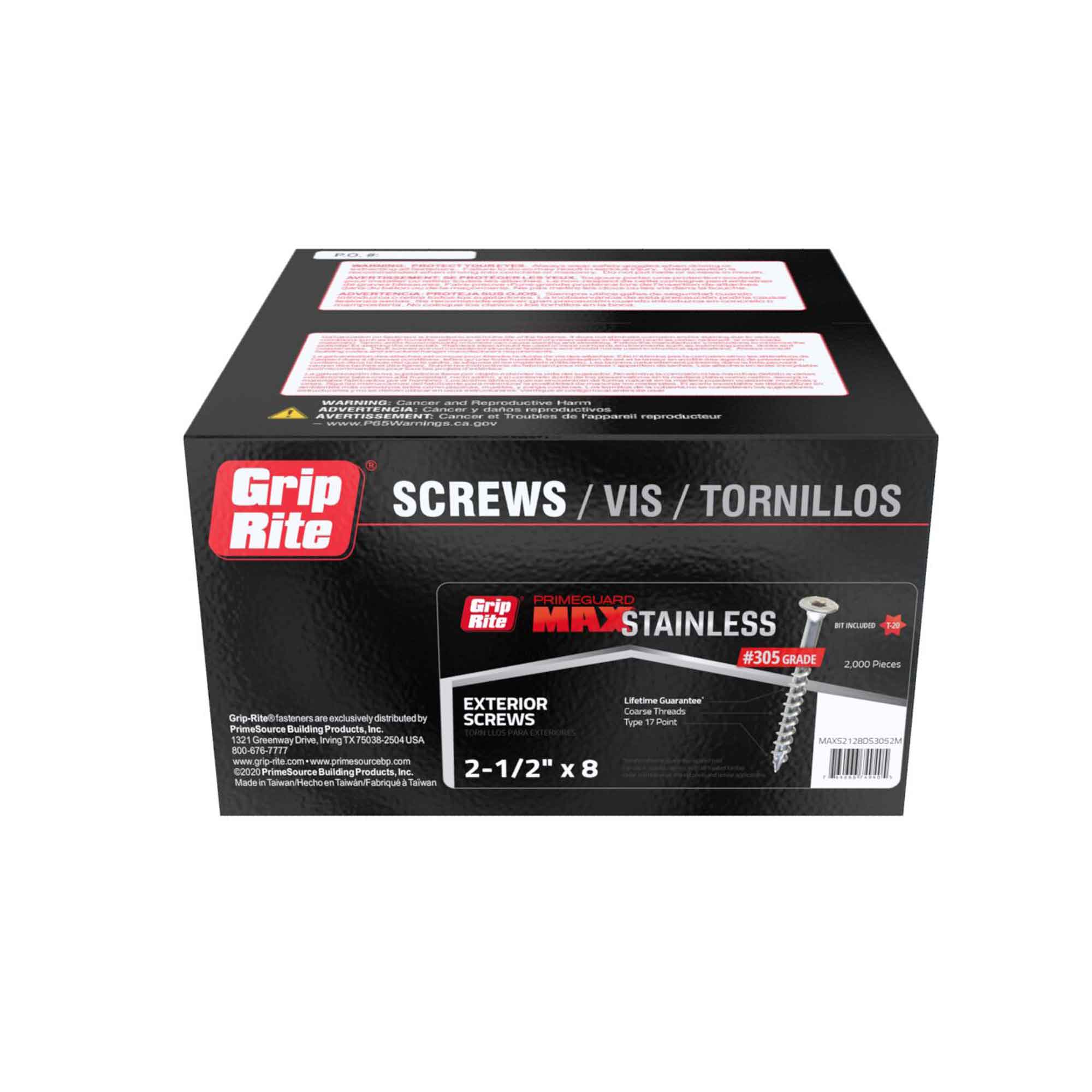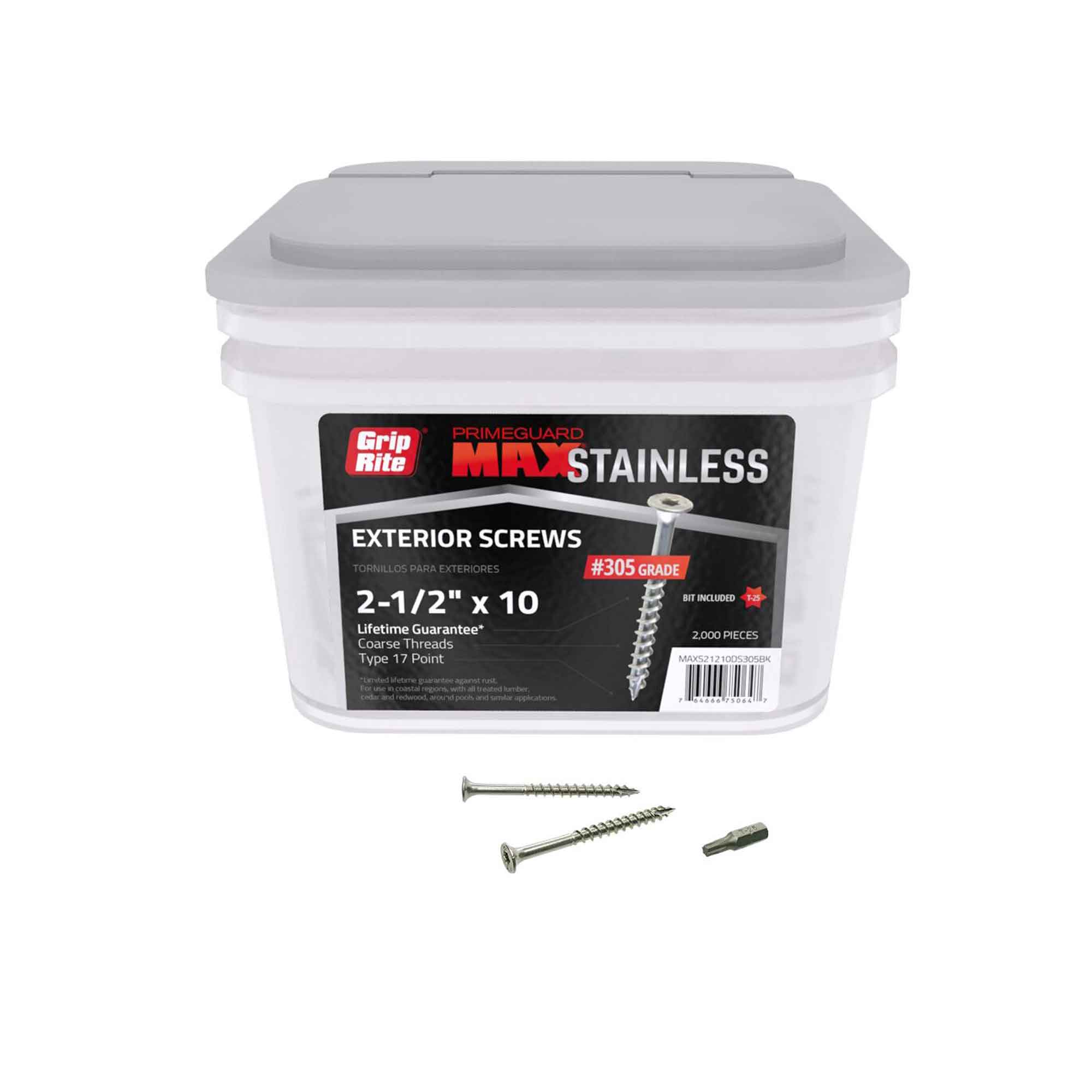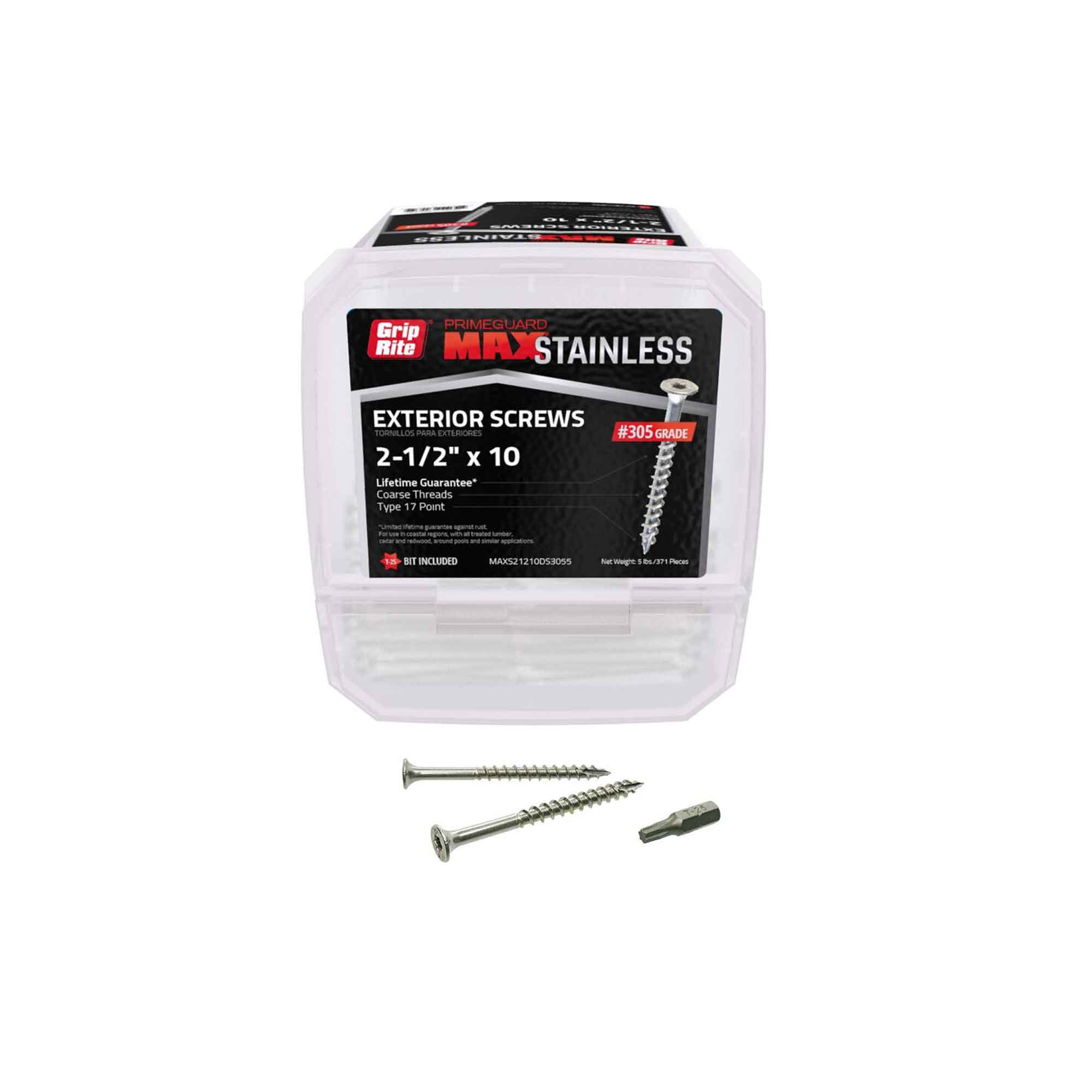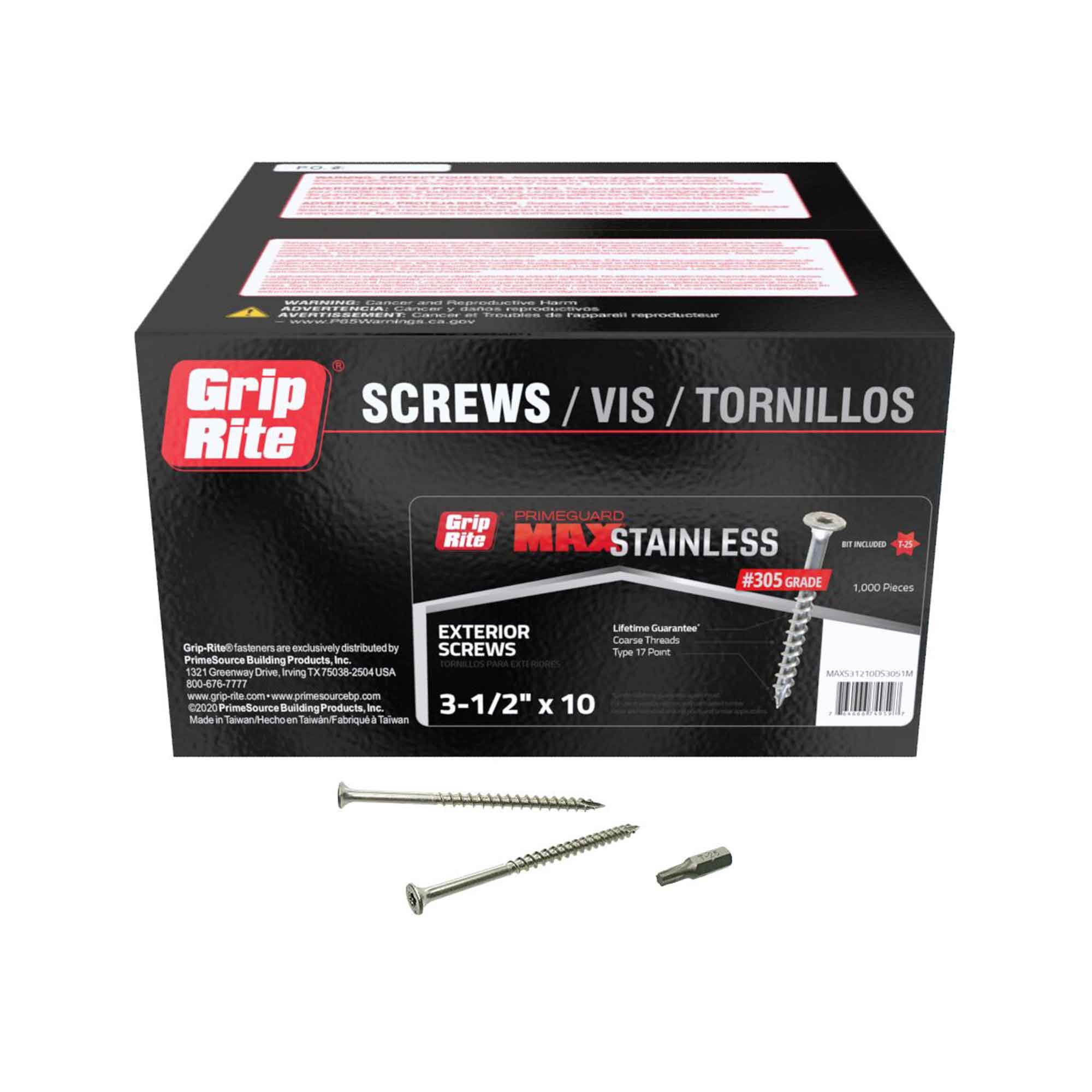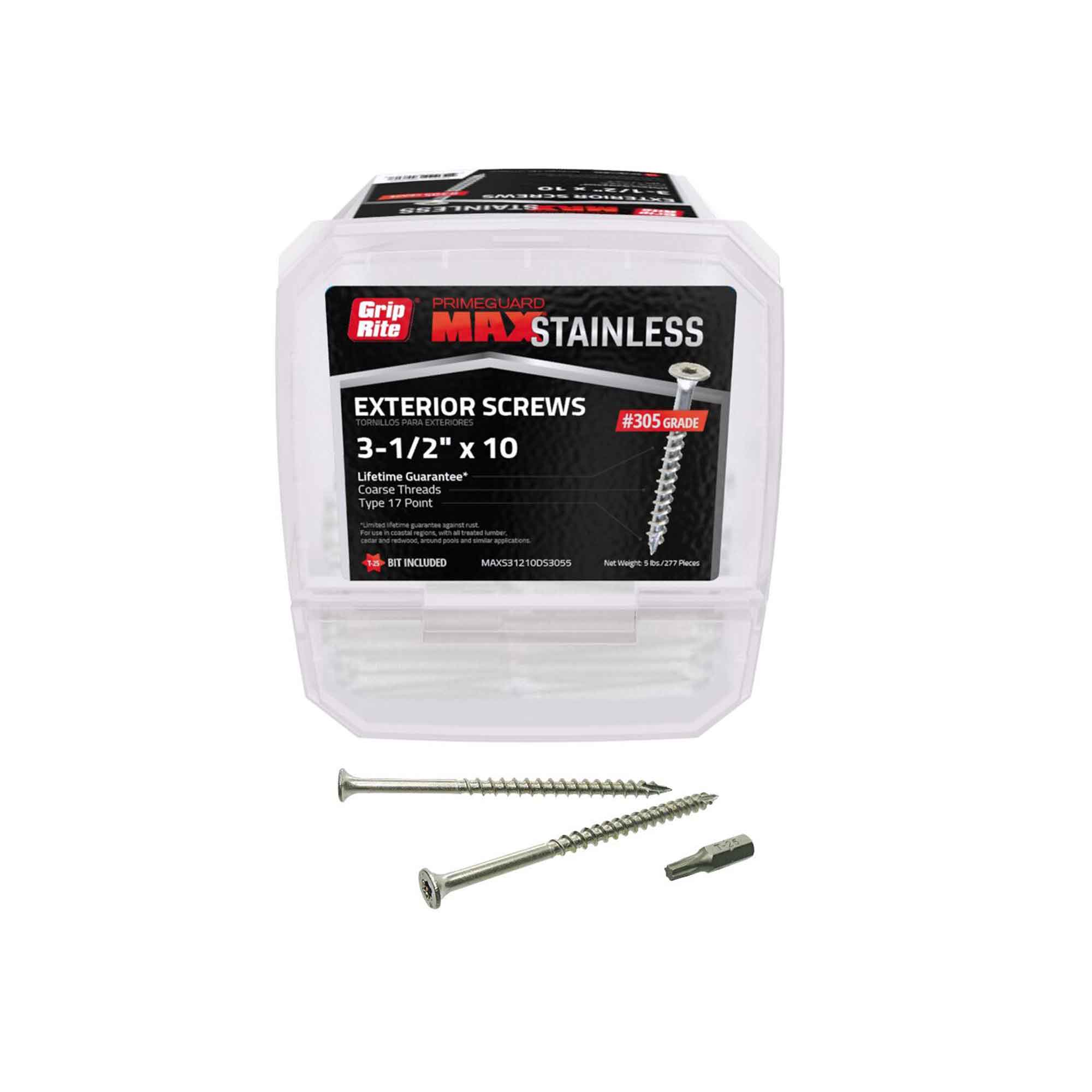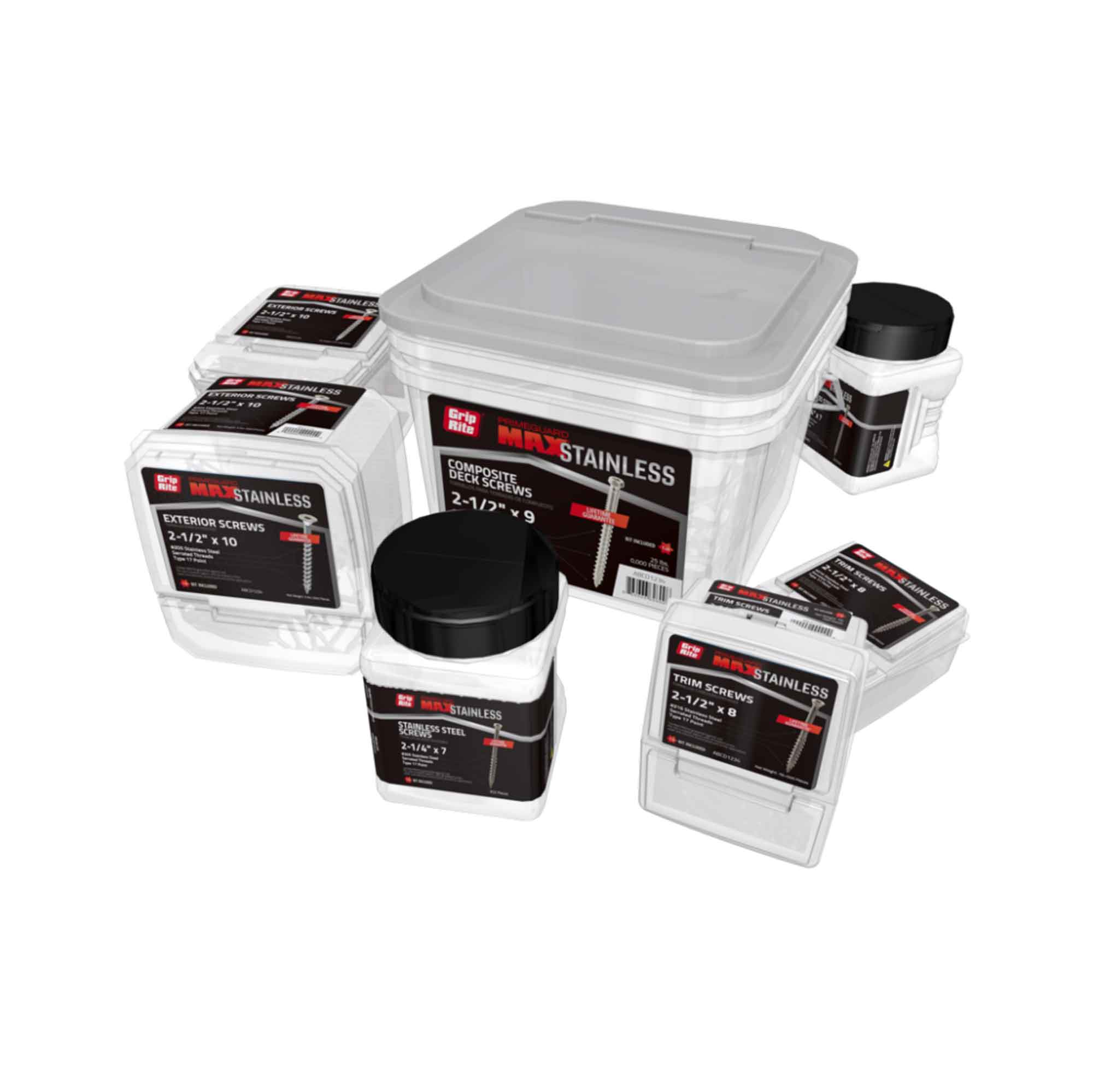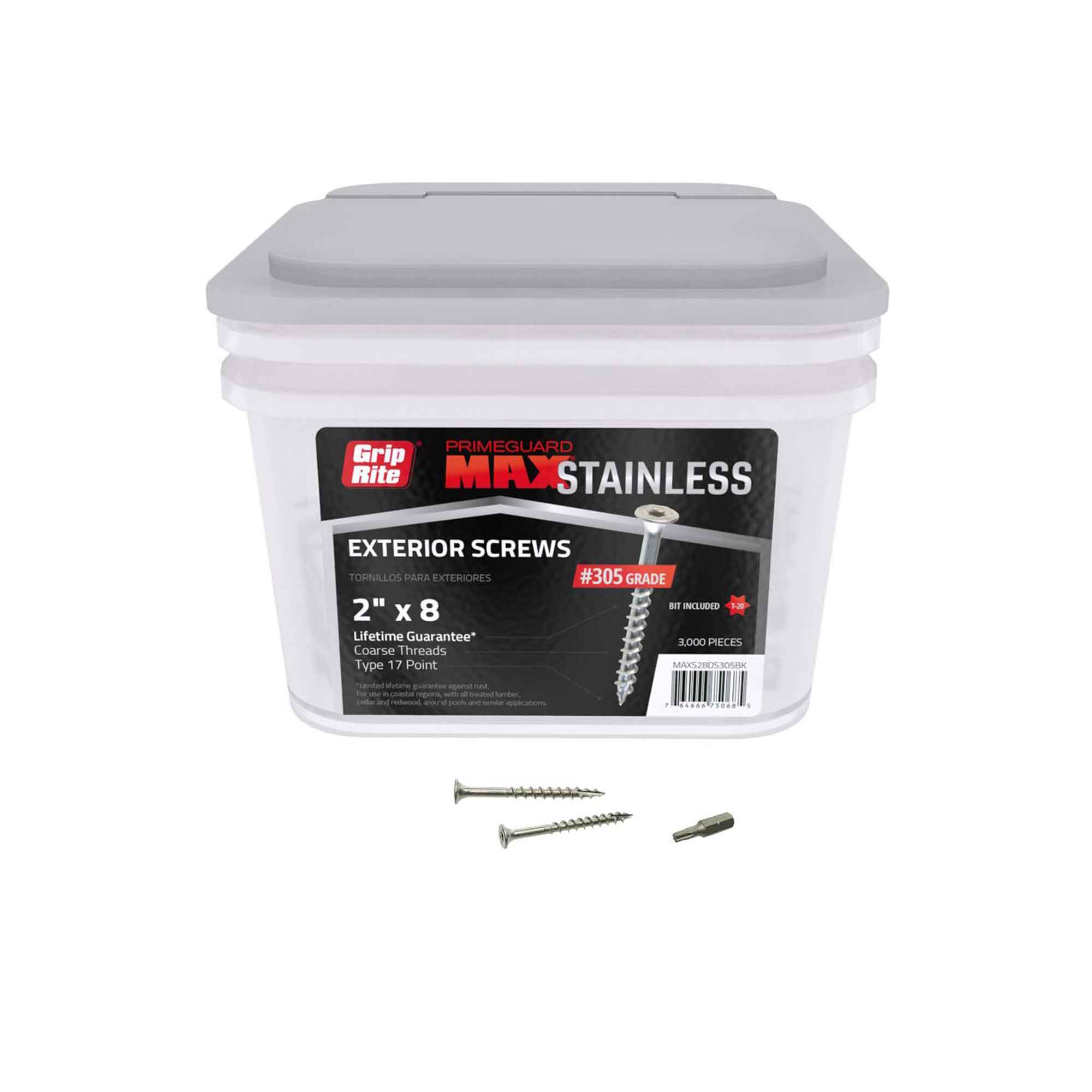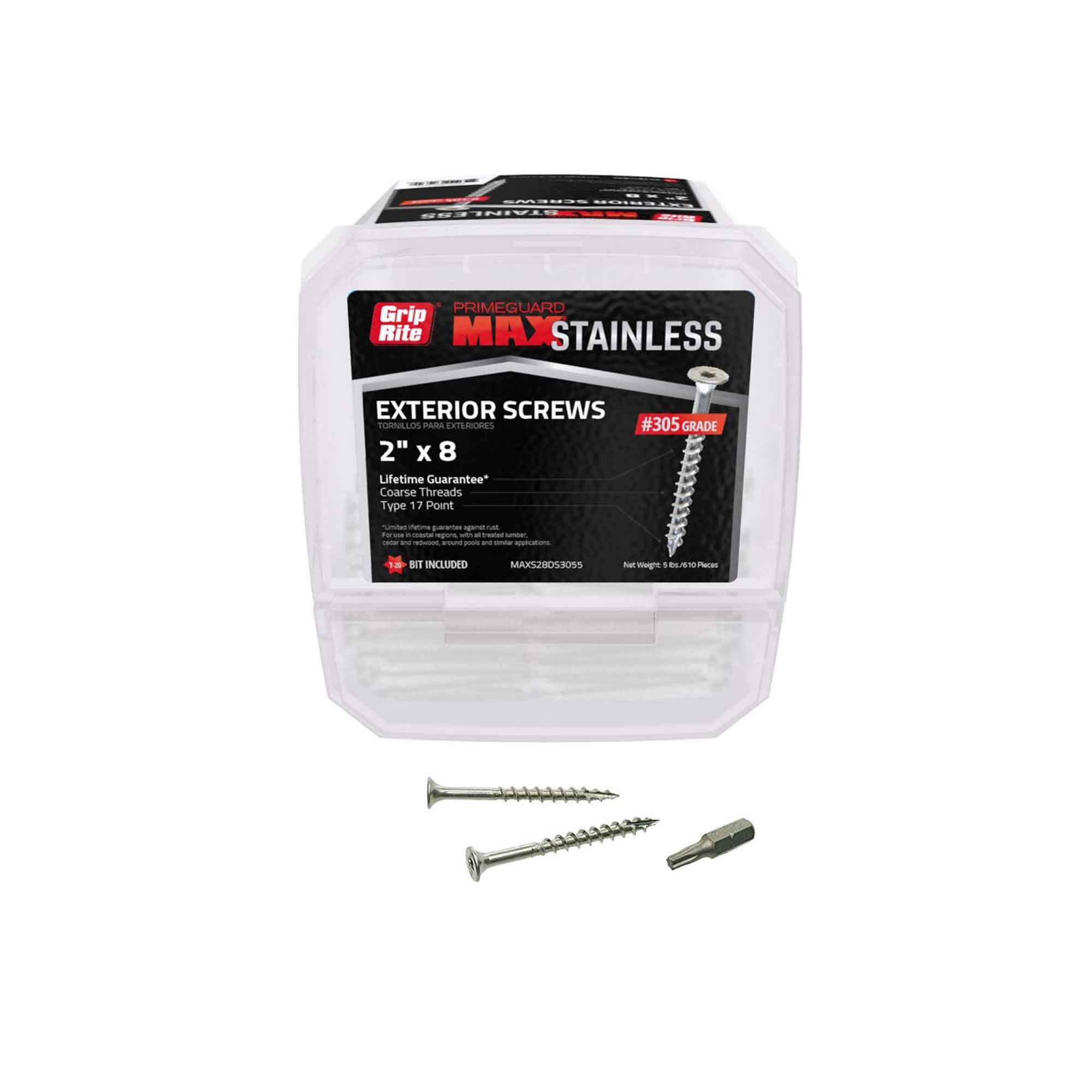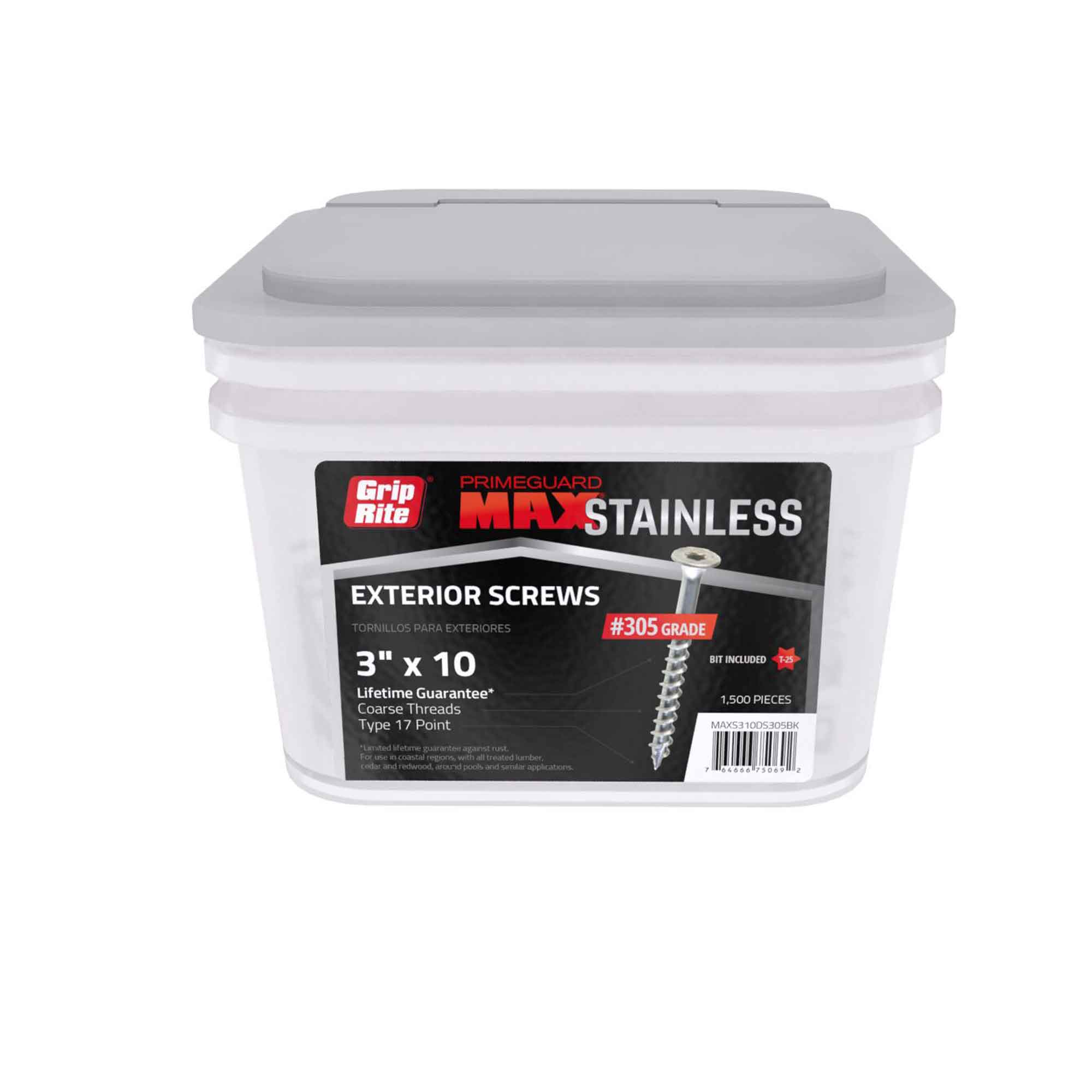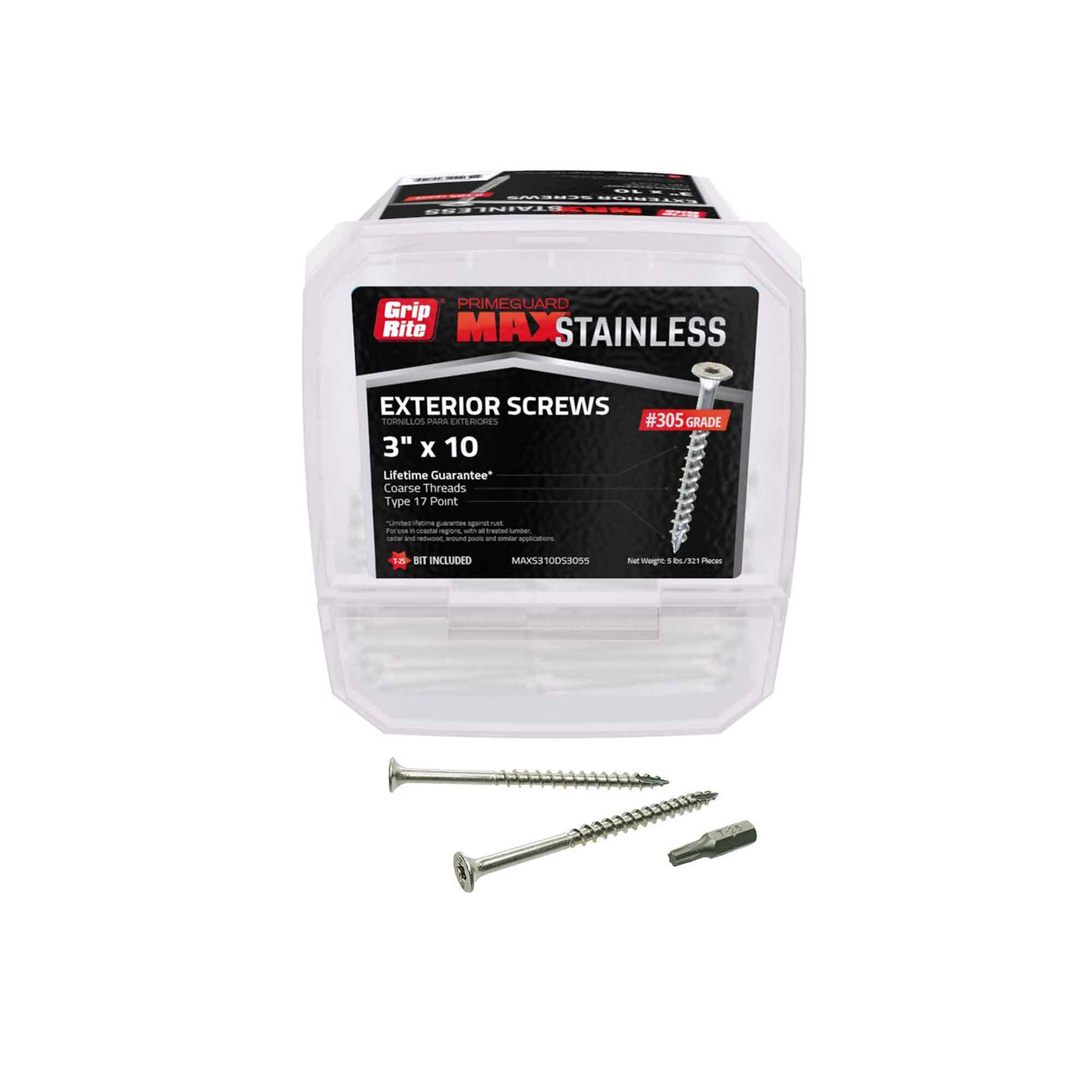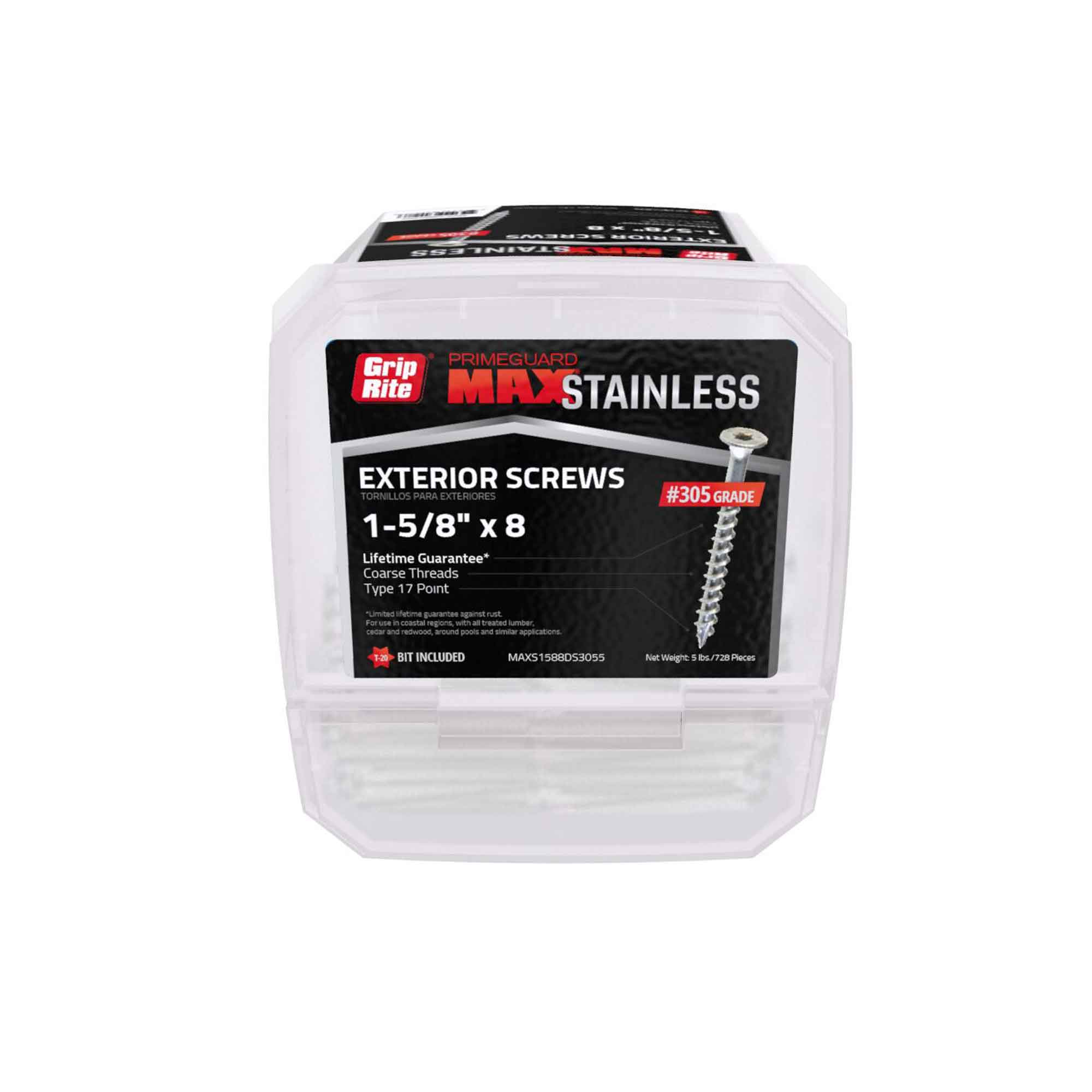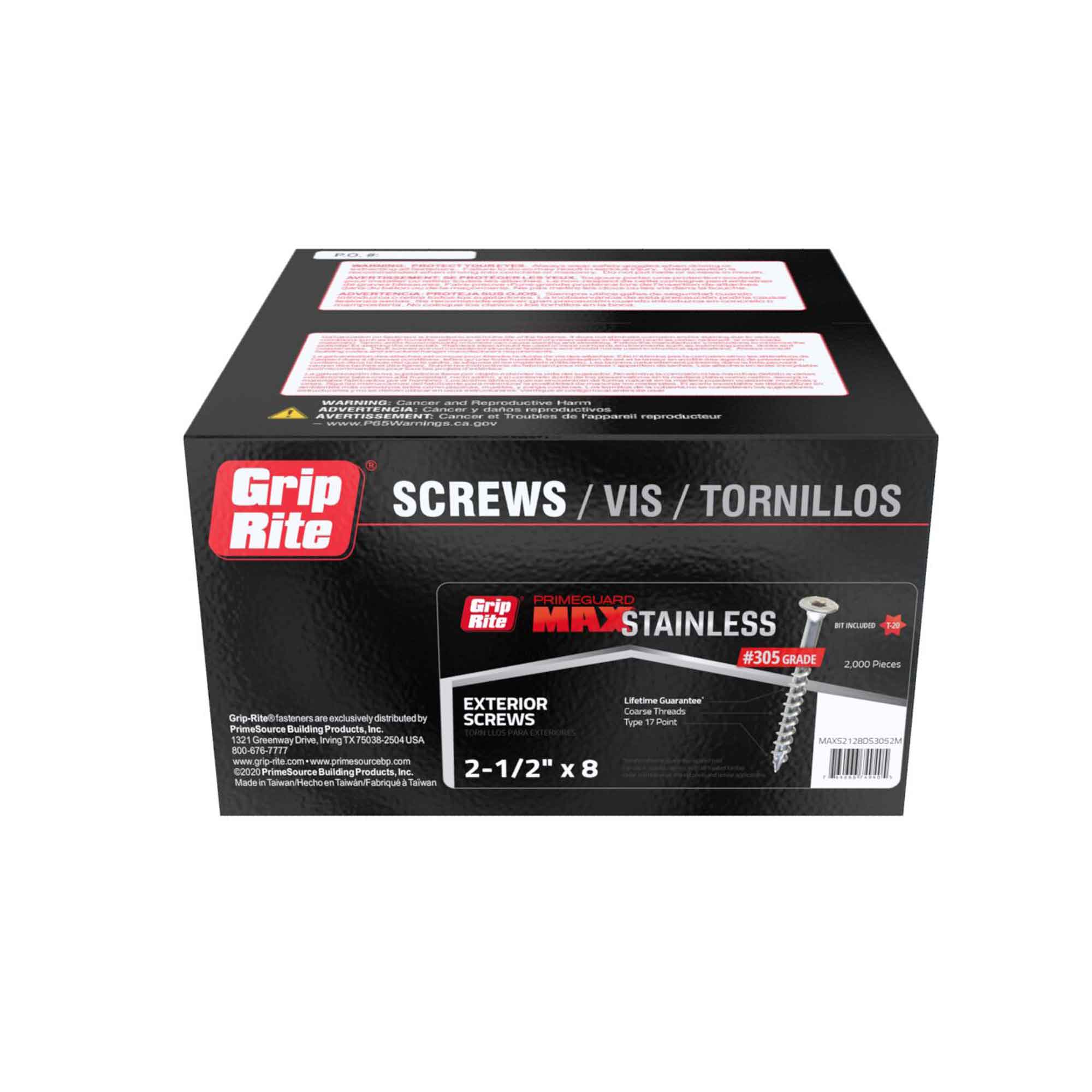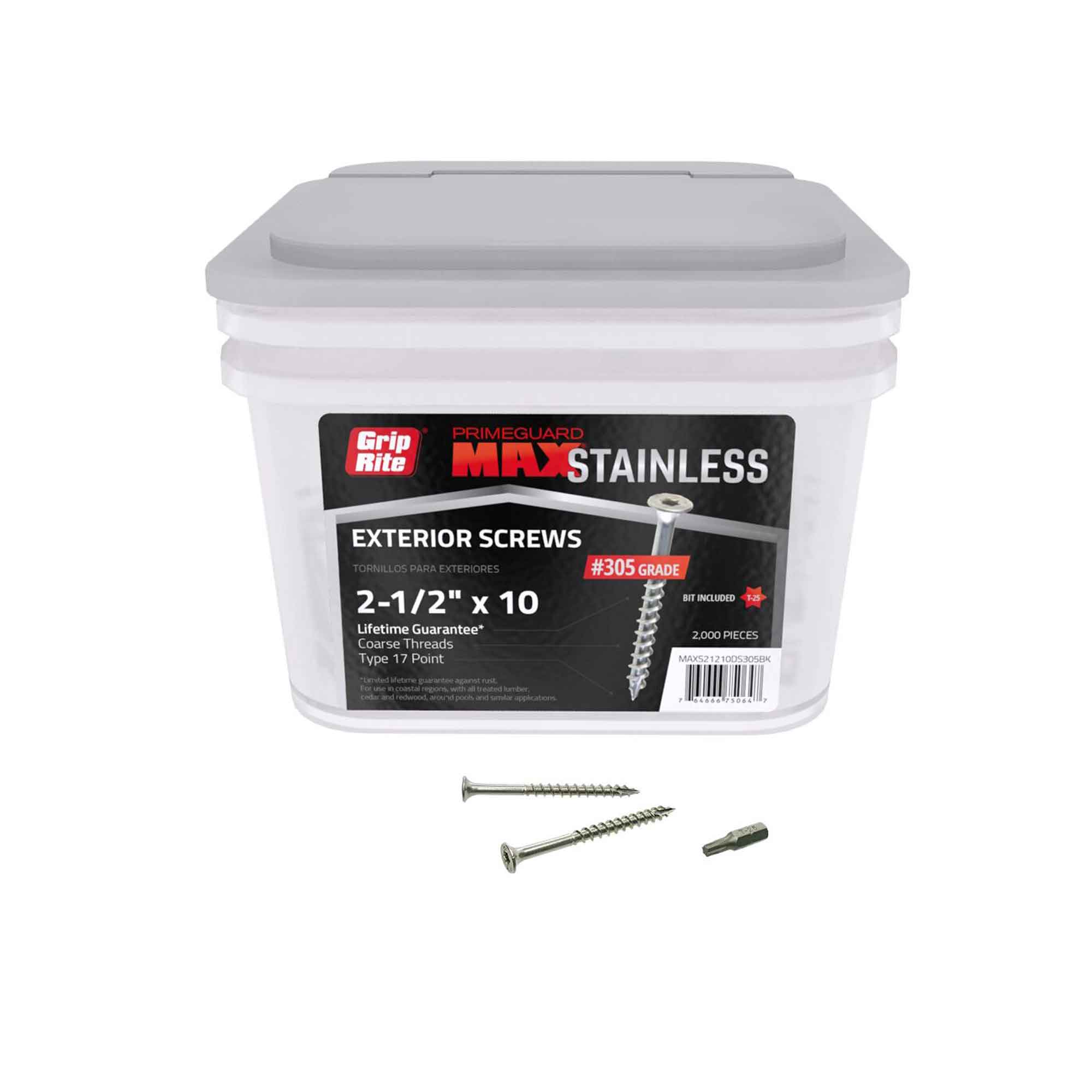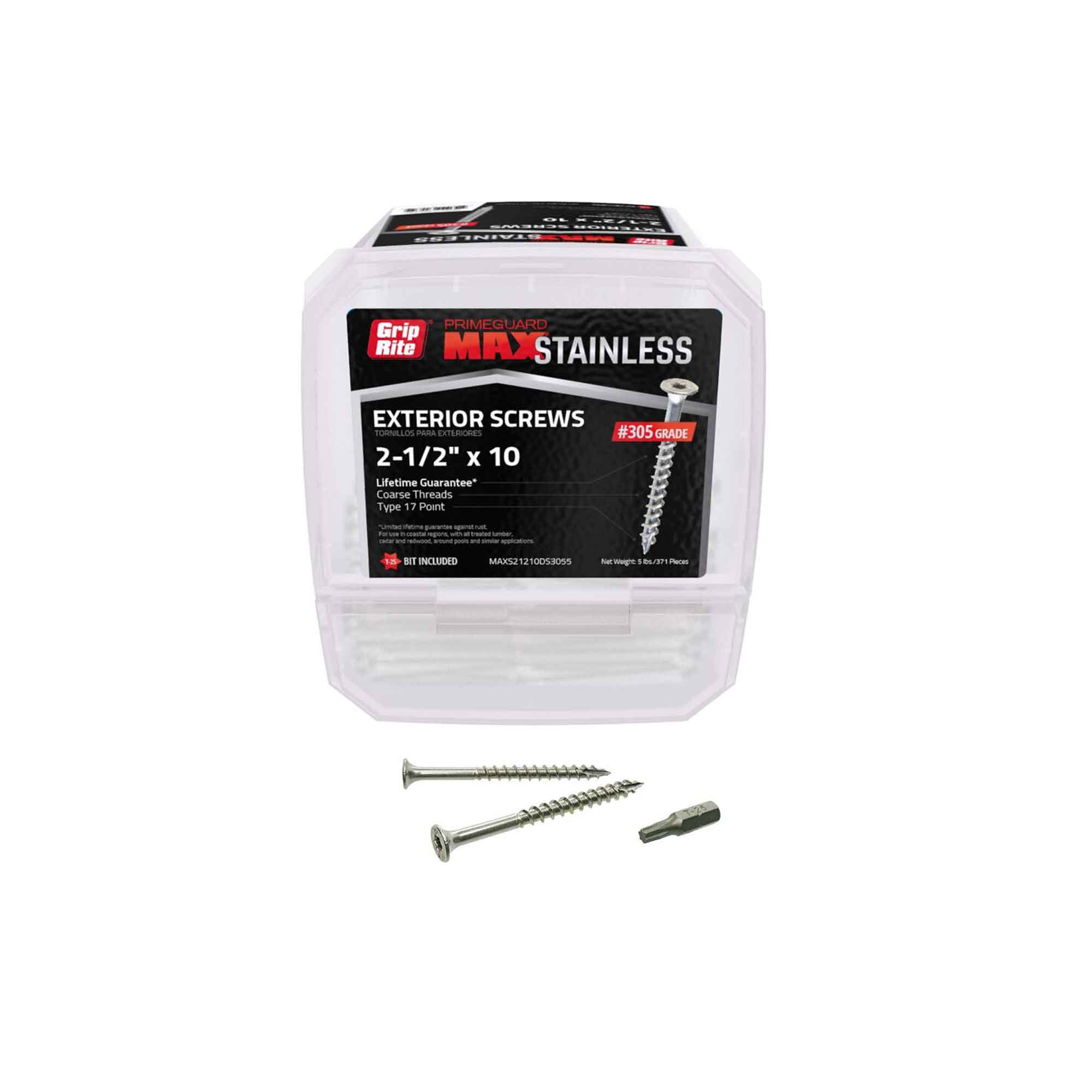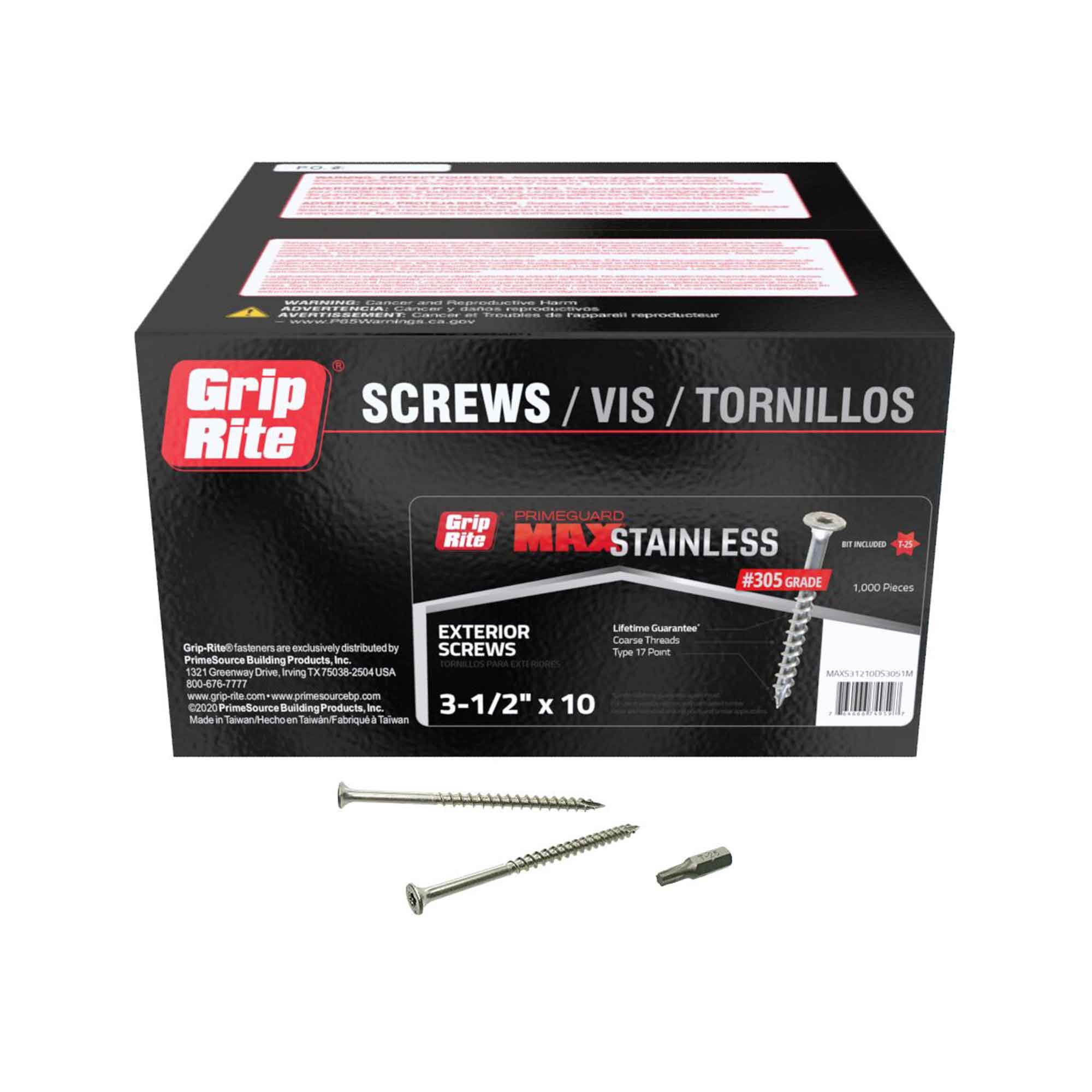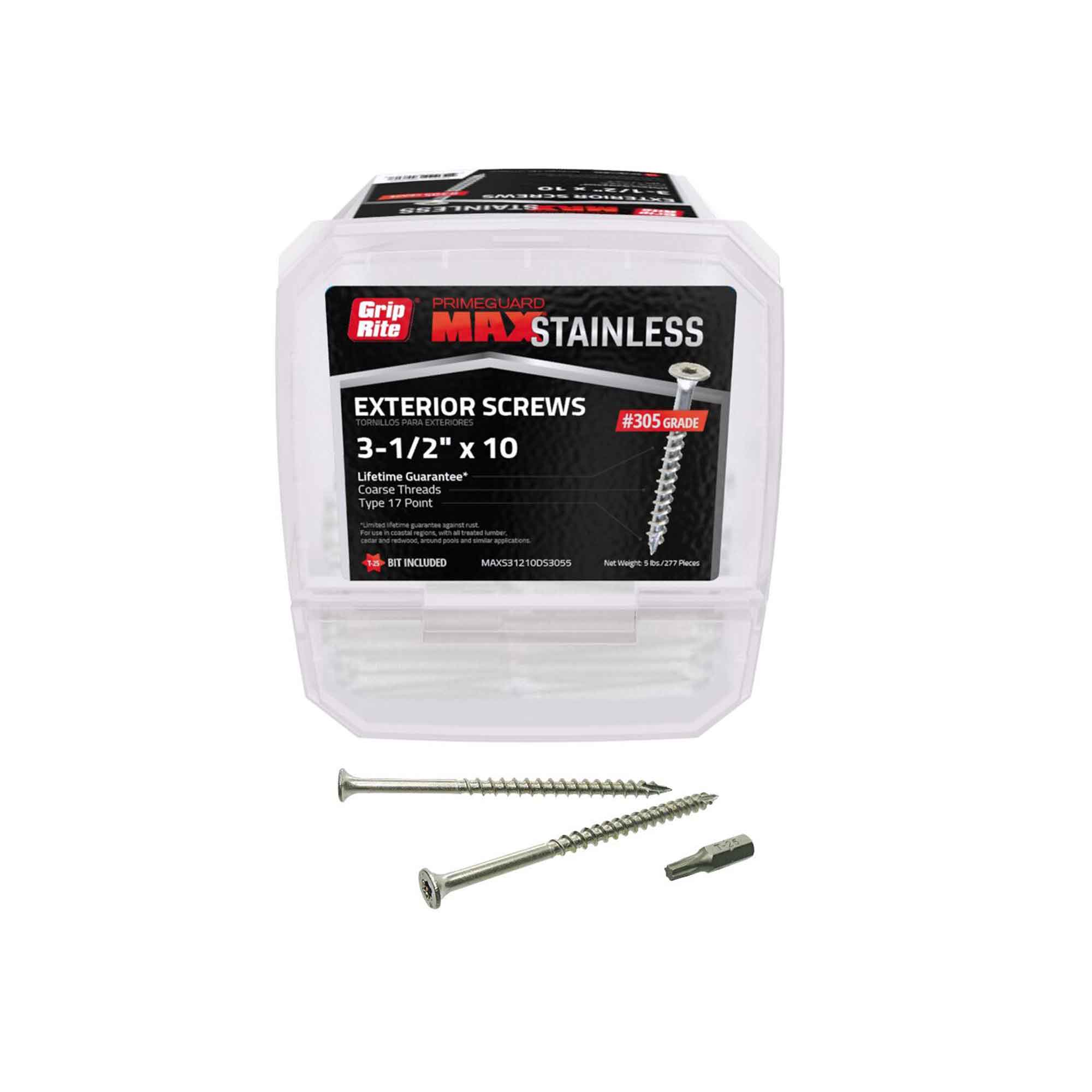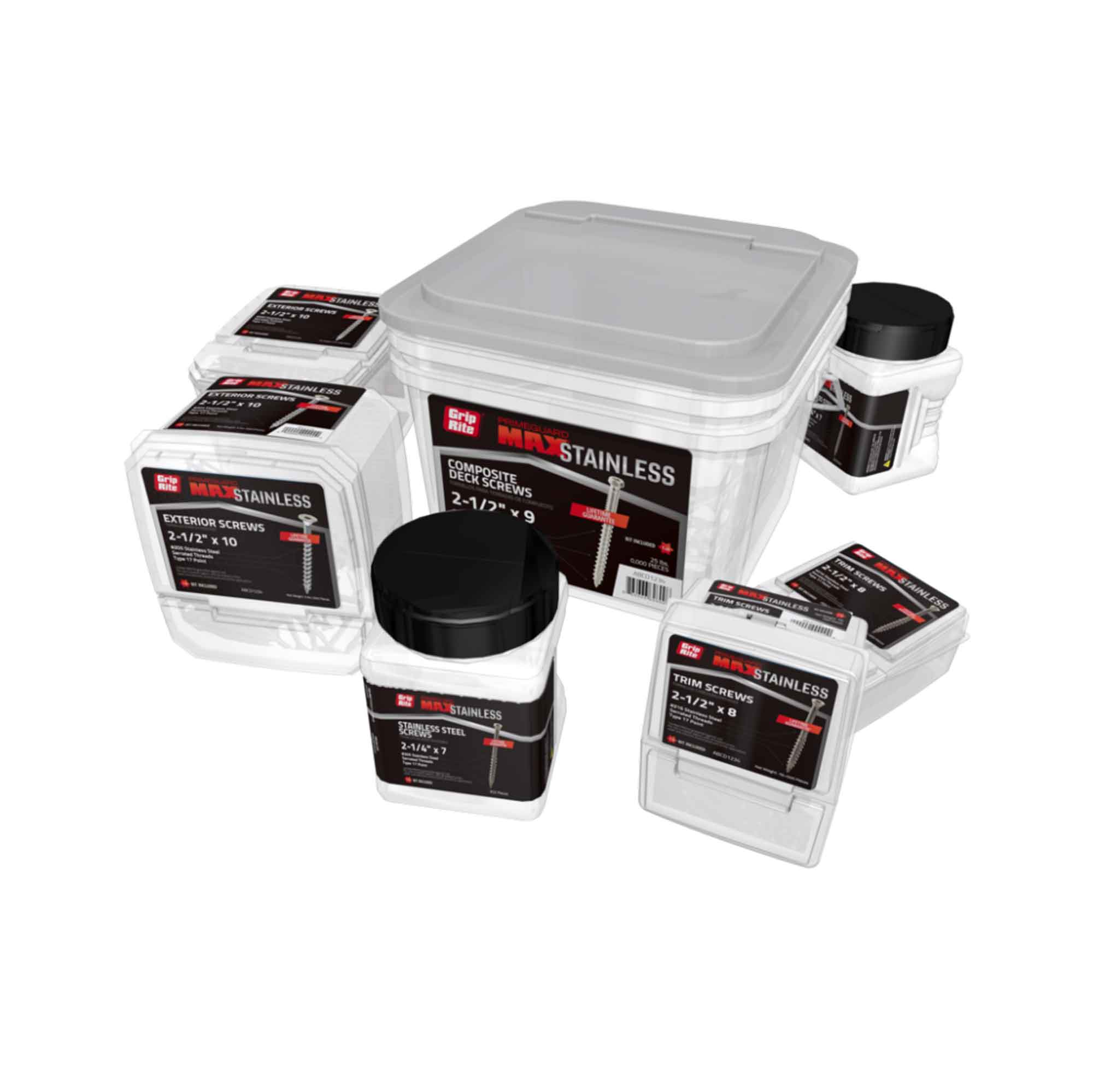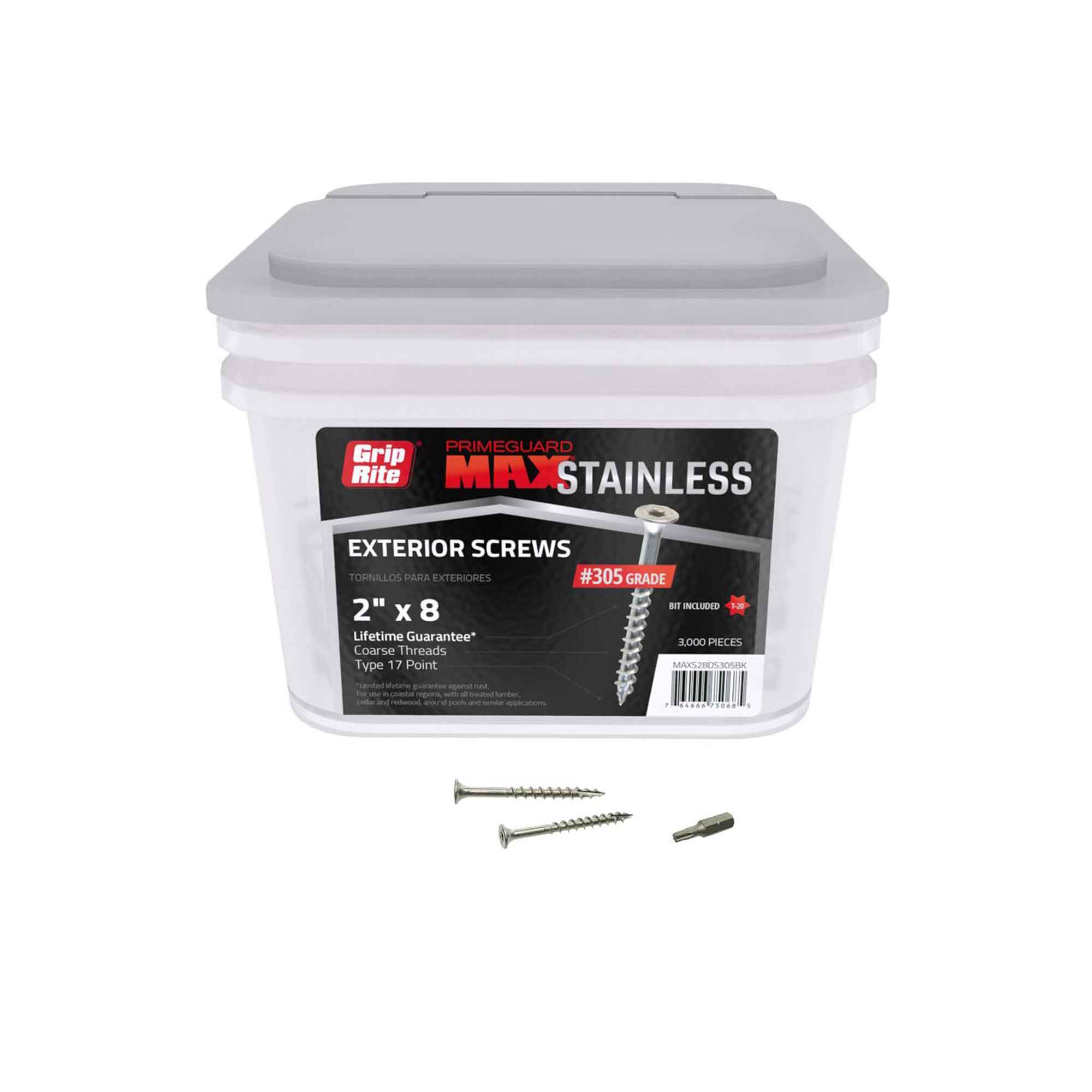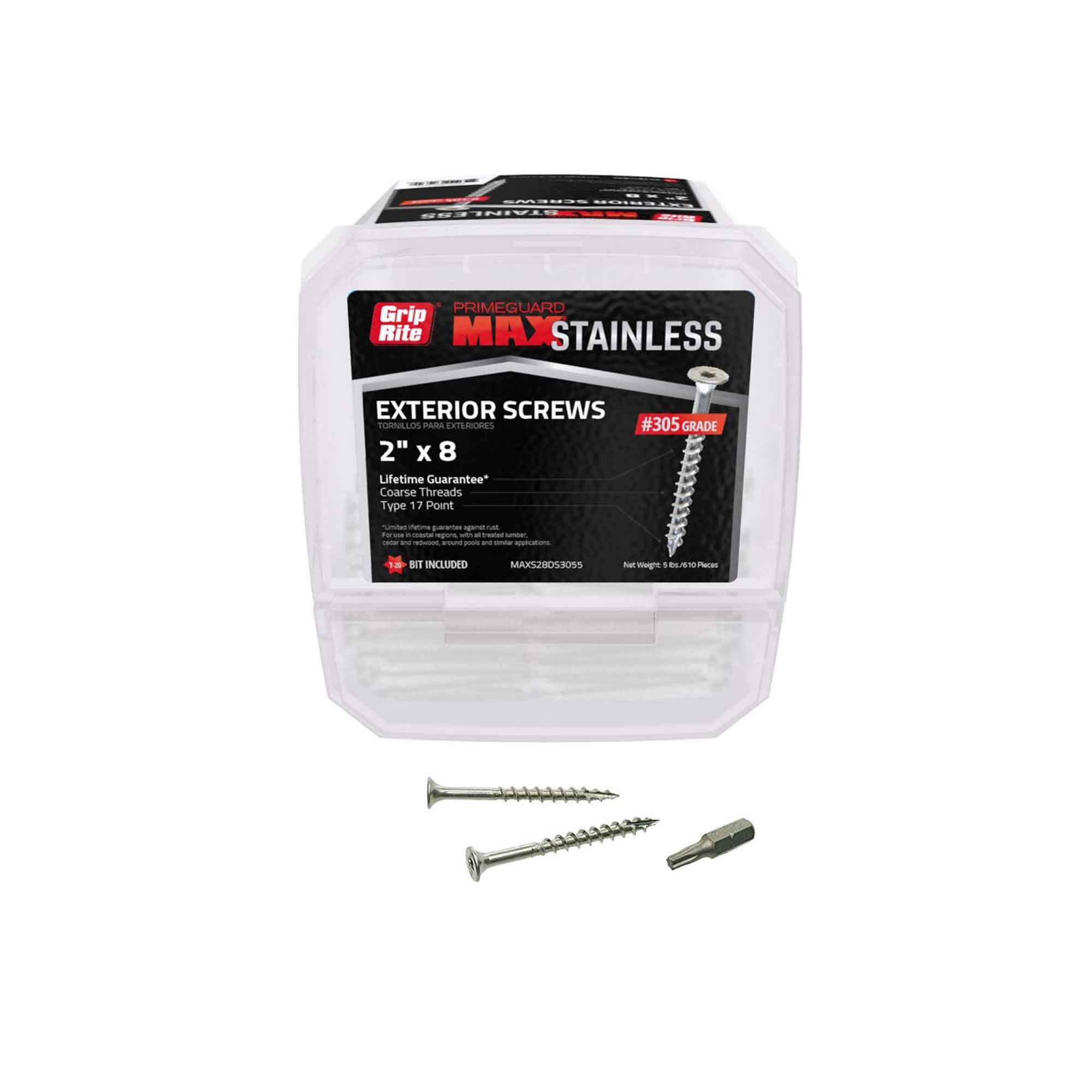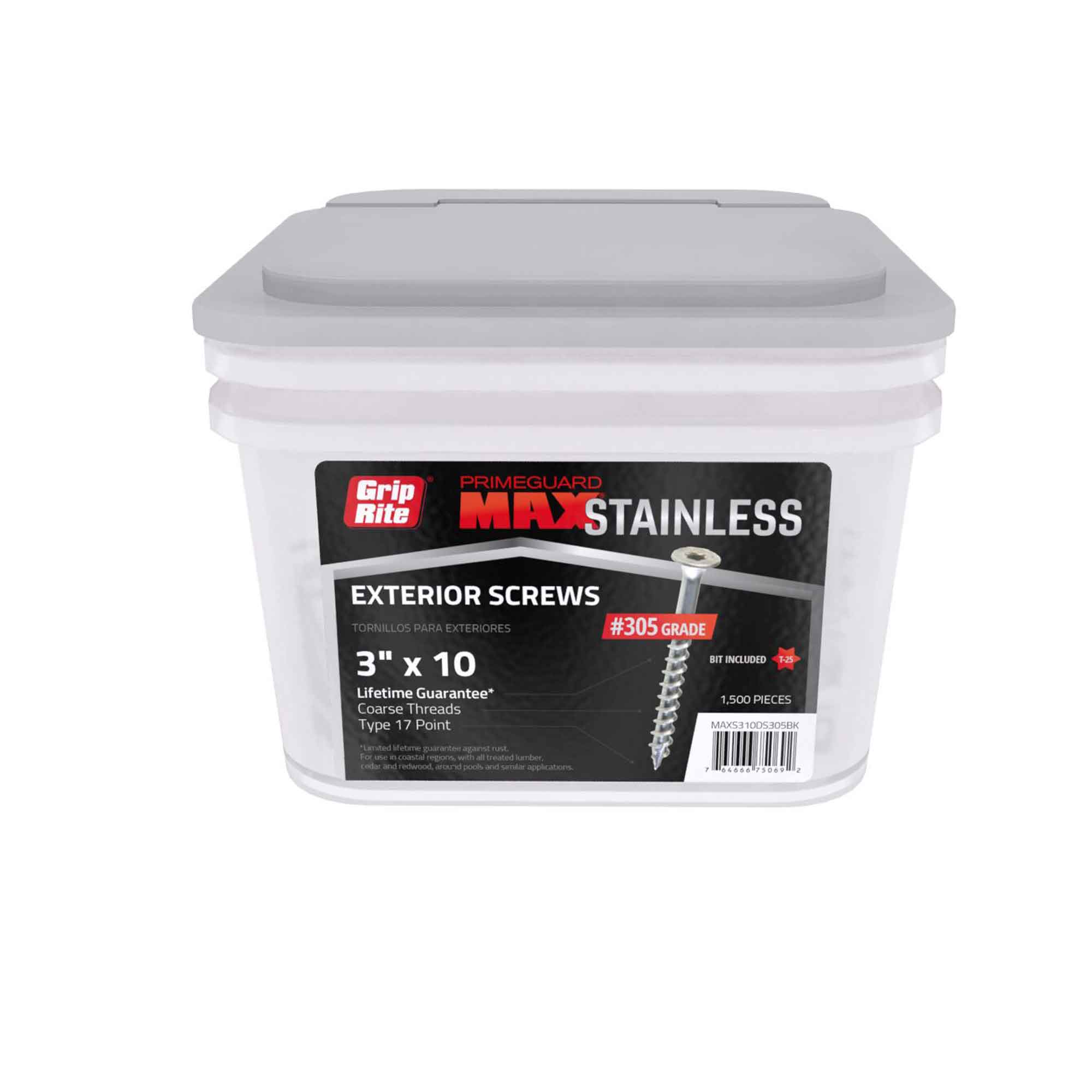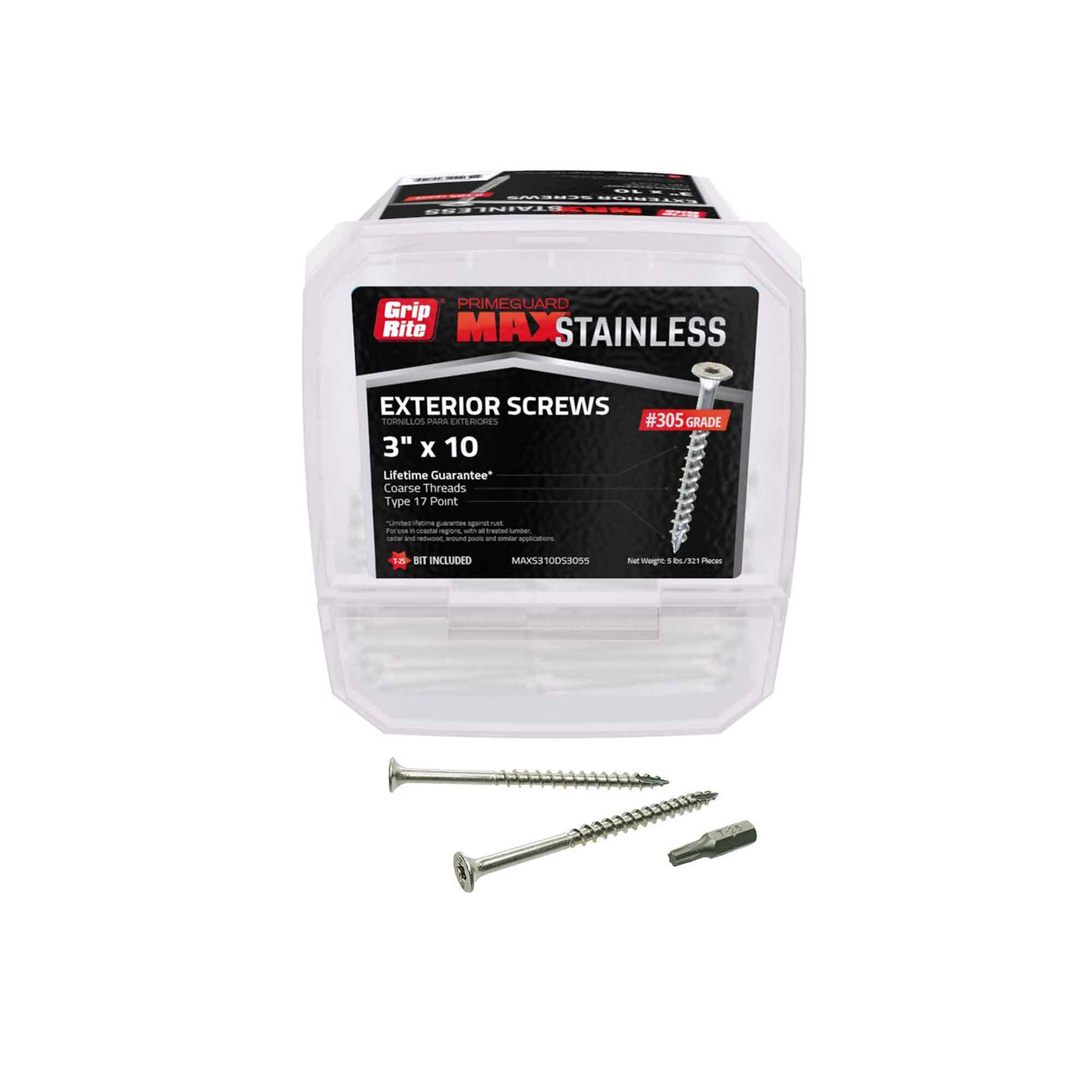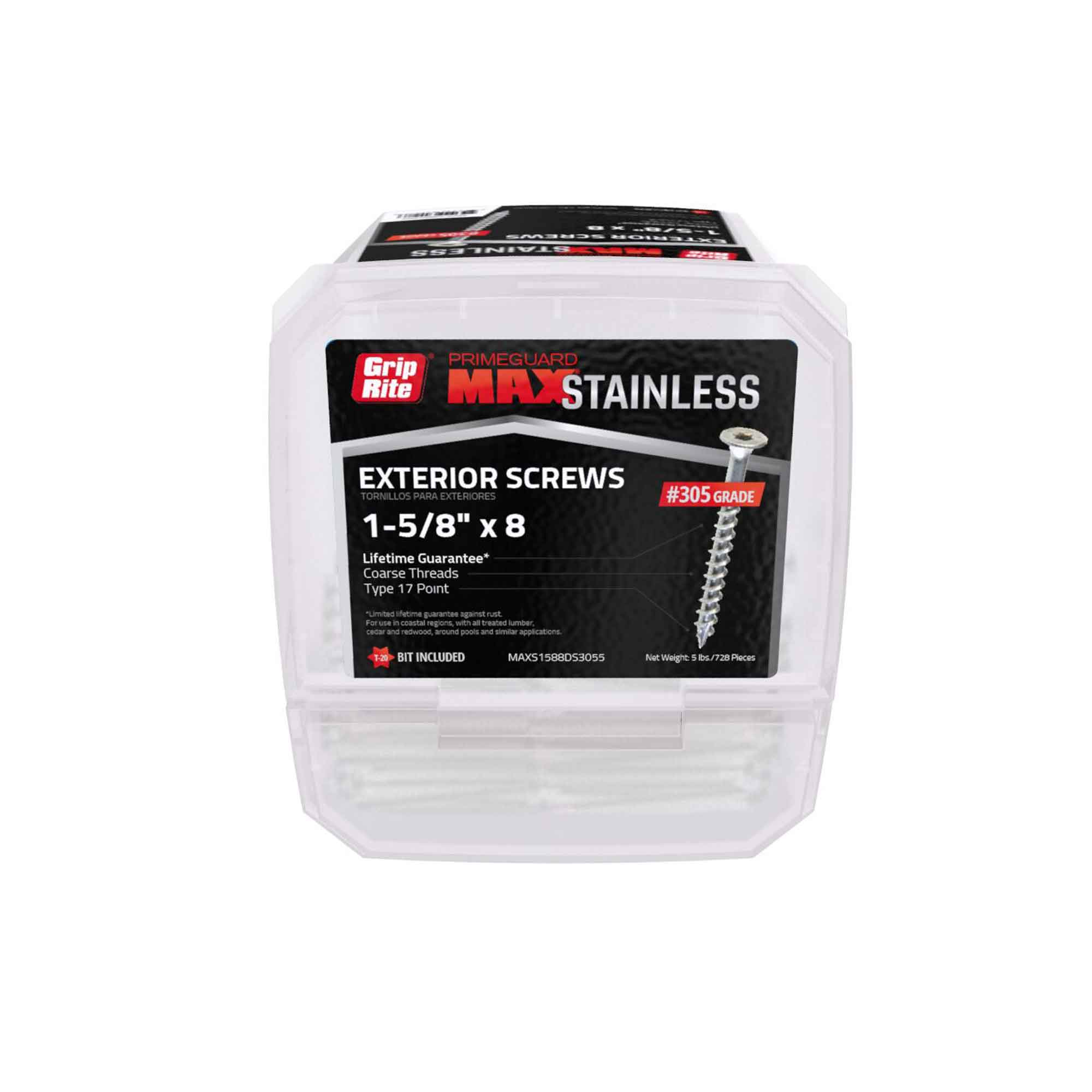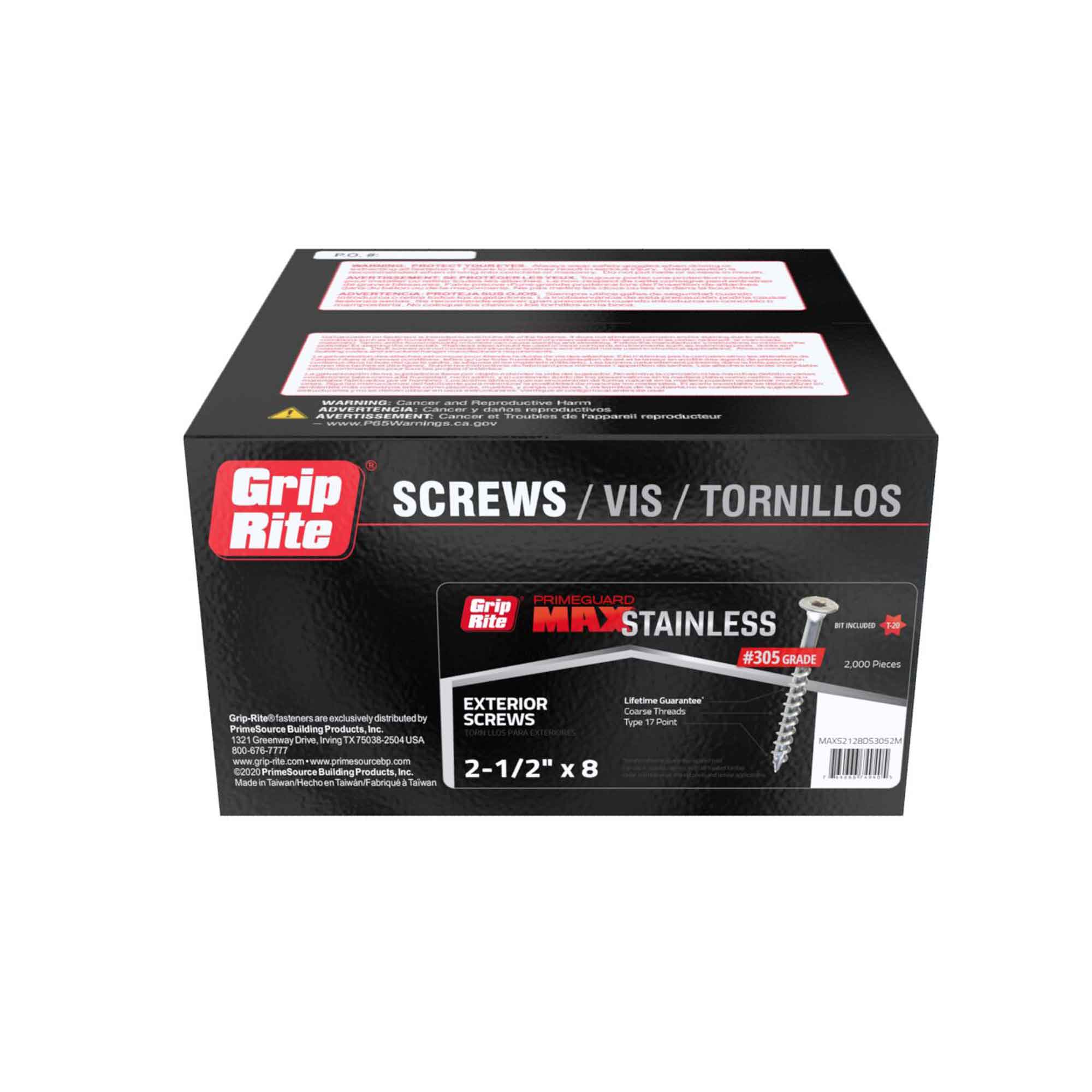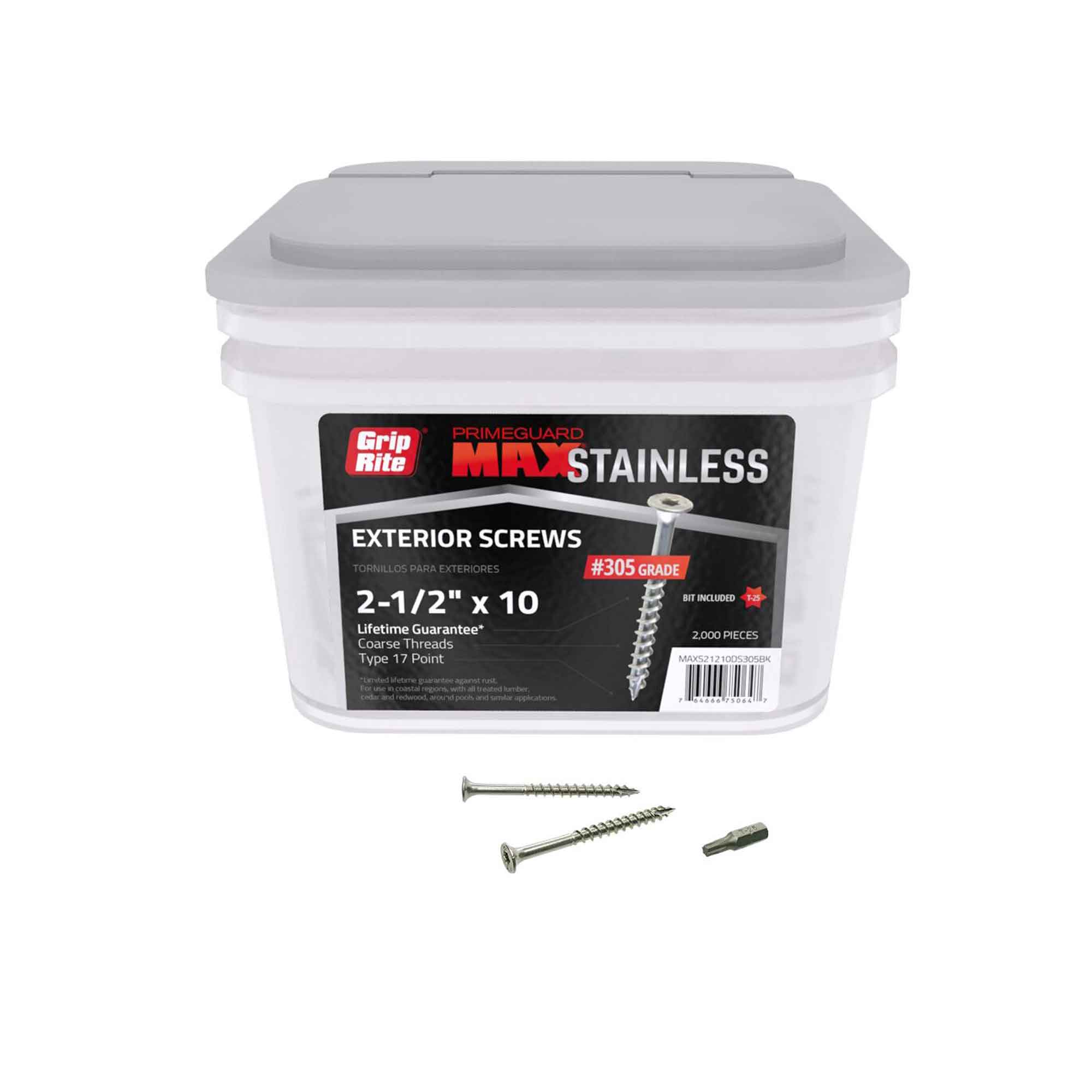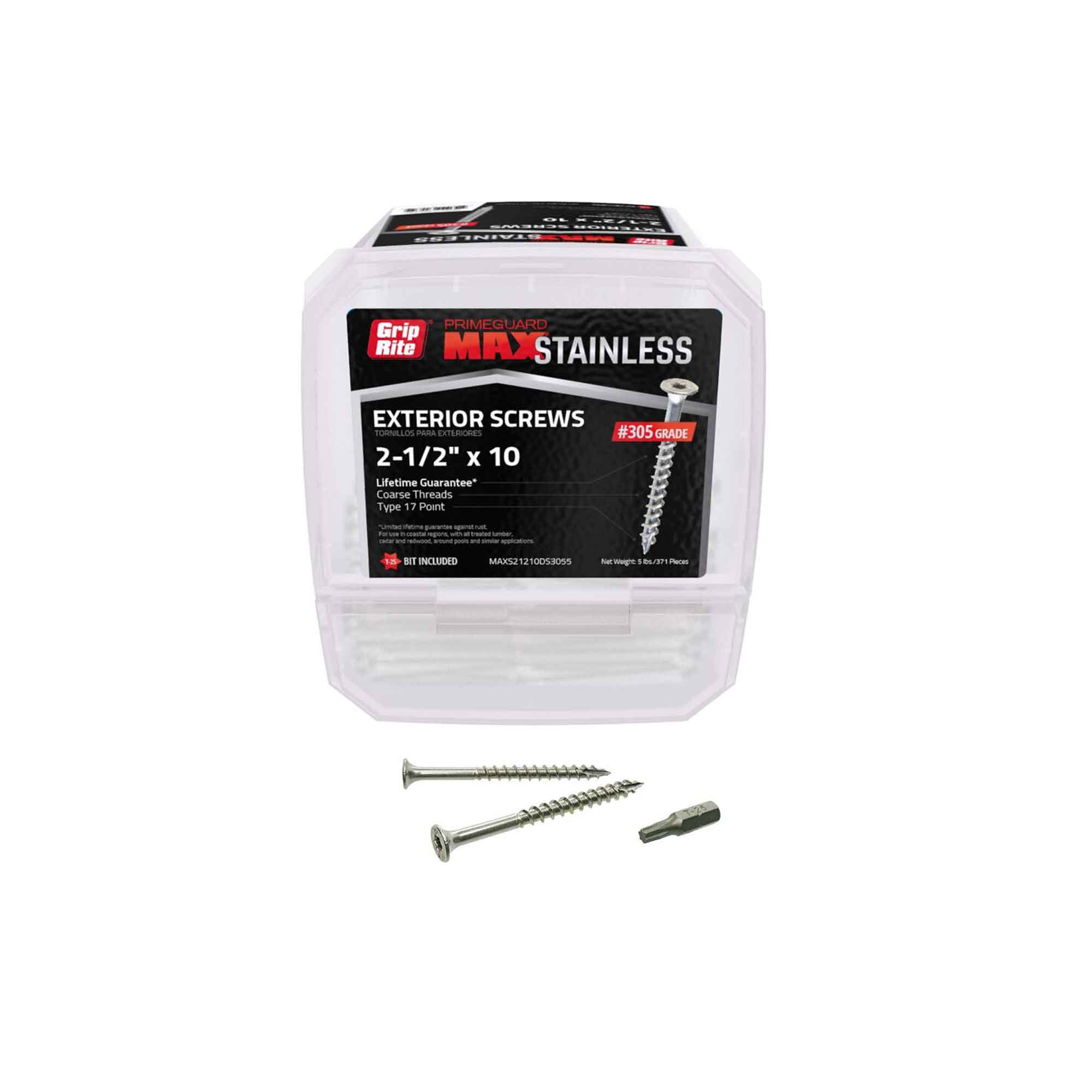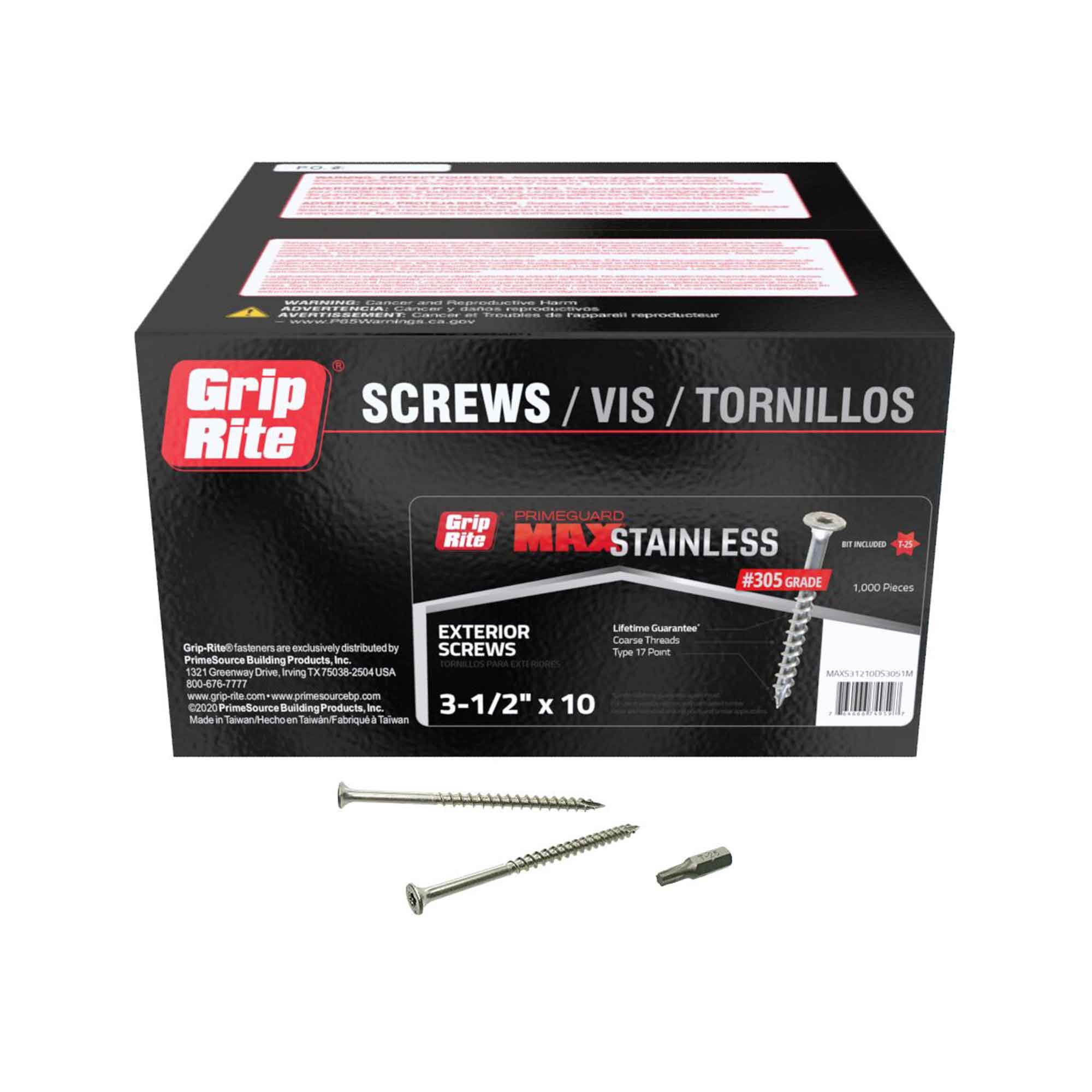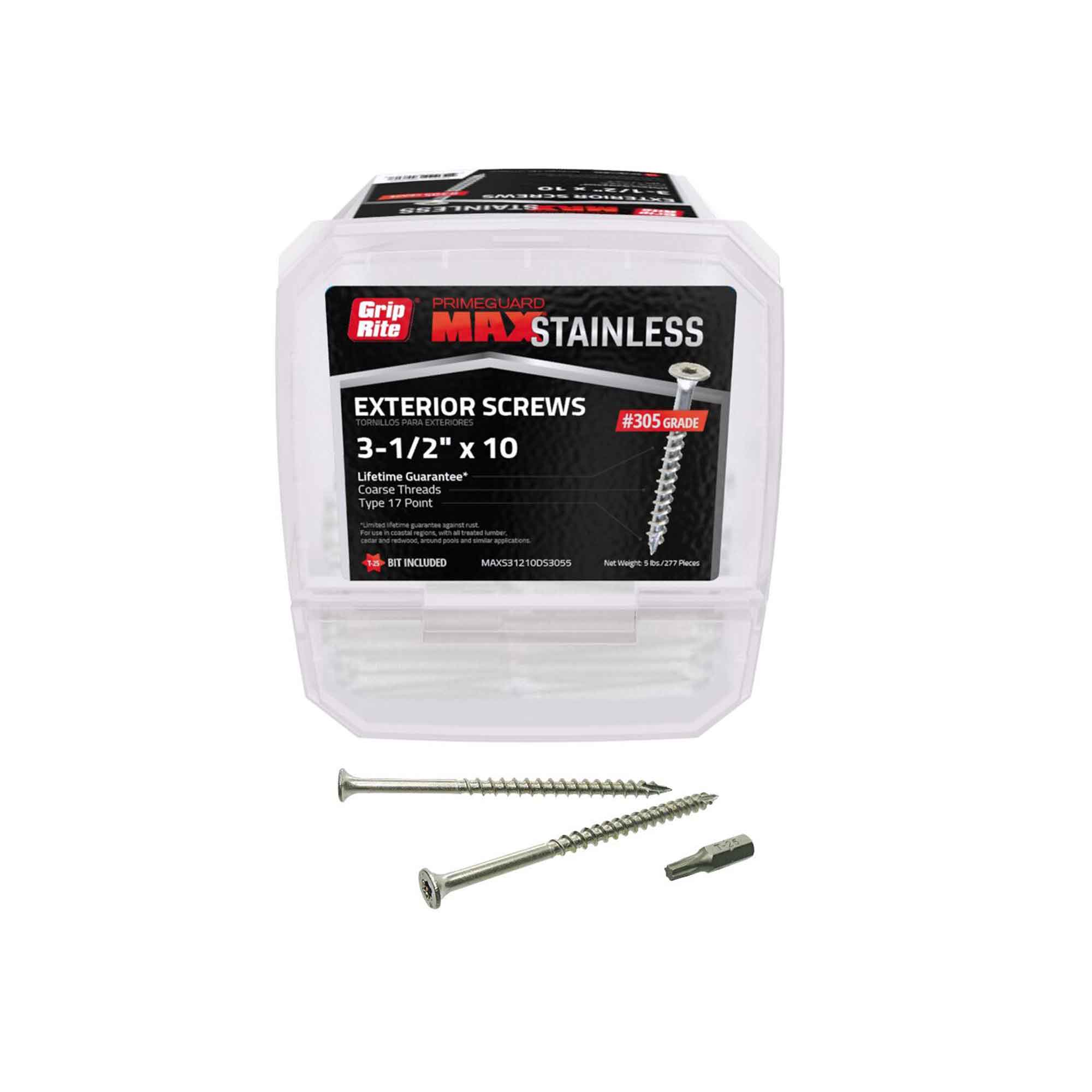 Primeguard Max Stainless Exterior Screws
When nothing but the best will do, Grip-Rite MAX Stainless screws are the preferred premium exterior construction fastener on jobsites – especially those located in areas with high humidity, around pool areas or near the coasts.
Specifications
Grip-Rite 305 and 316 grade stainless steel screws are ideal for fastening decking, siding, roofing, finish and trim and are the best choice for use in cedar and redwood construction.
Deep cut threads and T15-30 star drive heads are standard on all Grip-Rite MAX Stainless Exterior Screws, increasing holding power and quick engagement for a solid connection.
Available Part Numbers
MAXS1588DS3055: 1-5/8 x 8 DECK SCREW T17 ST20 305 5LB
MAXS1588DS305BK: 1-5/8X8 DECK SCREW T17 ST20 305 4M BK
MAXS28DS3055: 2 X 8 DECK SCREW T17 ST20 305 5LB
MAXS28DS305BK: 2×8 DECK SCREW T17 ST20 305 3M BK
MAXS2128DS3052M: 2-1/2×8 DECK SCREW T17 ST20 305 2M
MAXS21210DS3055: 2-1/2 x 10 DECK SCREW T17 ST25 305 5LB
MAXS21210DS305BK: 2-1/2×10 DECK SCREW T17 ST25 305 2M BK
MAXS310DS3055: 3 x 10 DECK SCREW T17 ST25 305 5LB
MAXS310DS305BK: 3×10 DECK SCREW T17 ST25 305 1.5M BK
MAXS31210DS3055: 3-1/2 x 10 DECK SCREW T17 ST25 305 5LB
MAXS31210DS3051M: 3-1/2×10 DECK SCREW T17 ST25 305 1M
MAXS412DS3055: 4 x 12 DECK SCREW T17 ST27 305 5LB