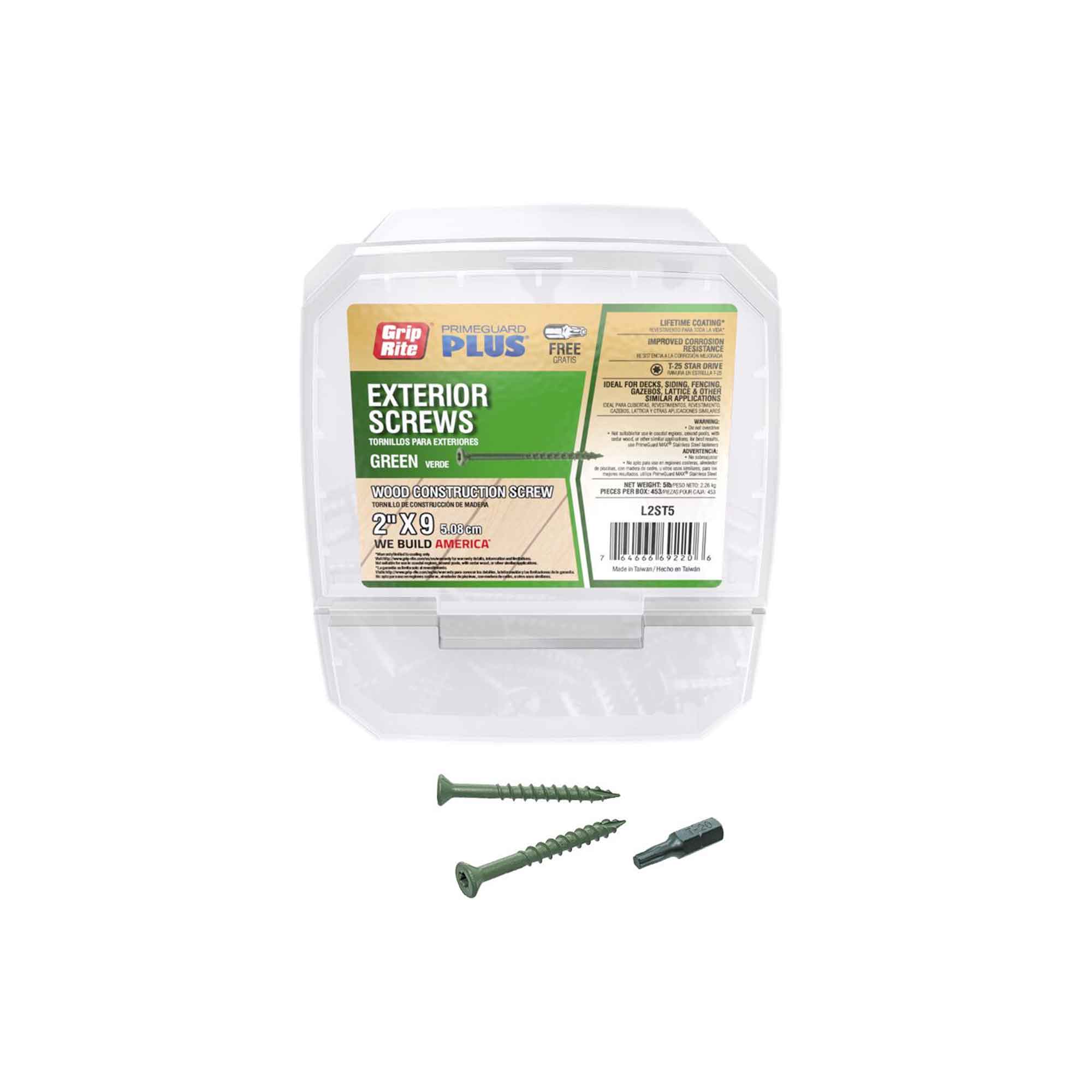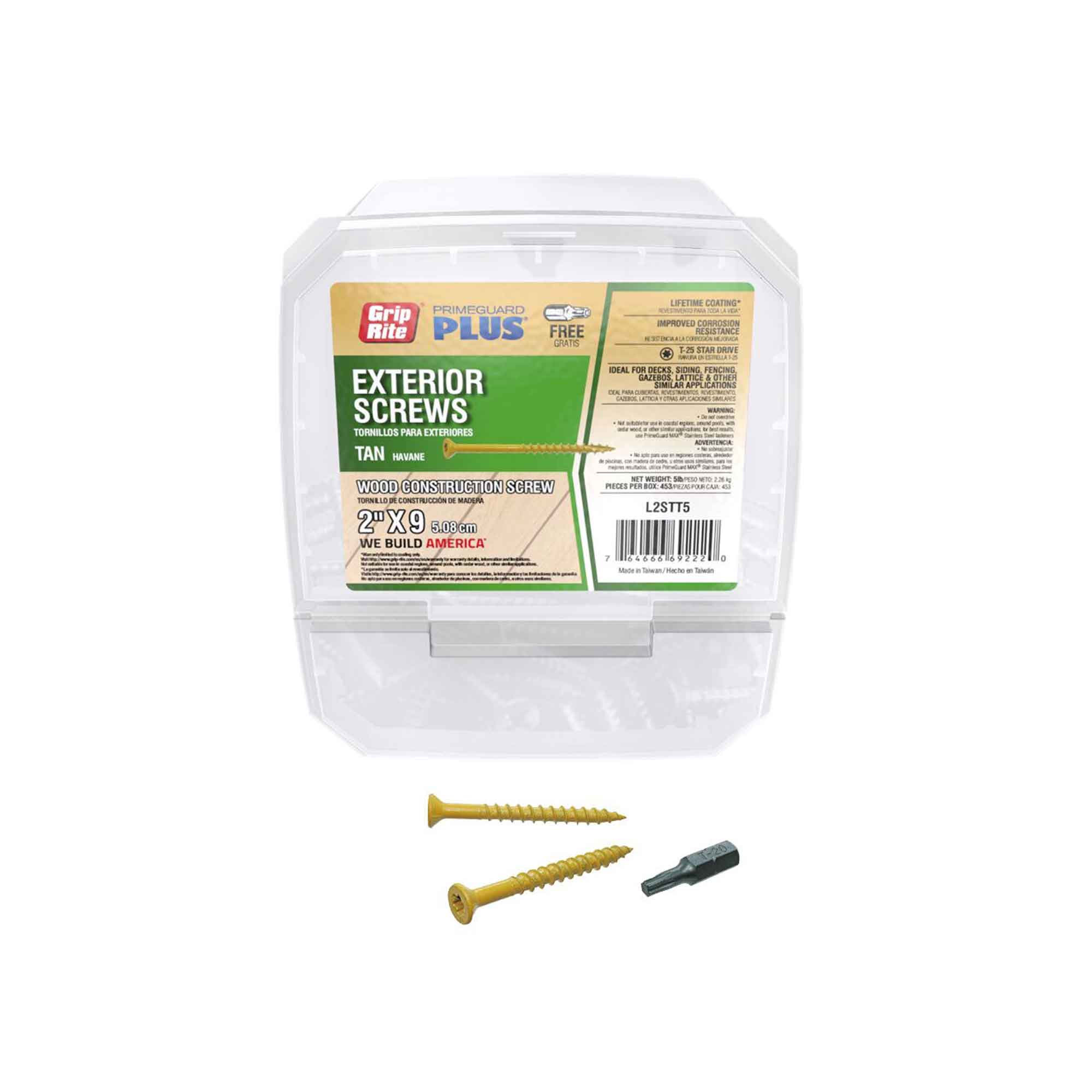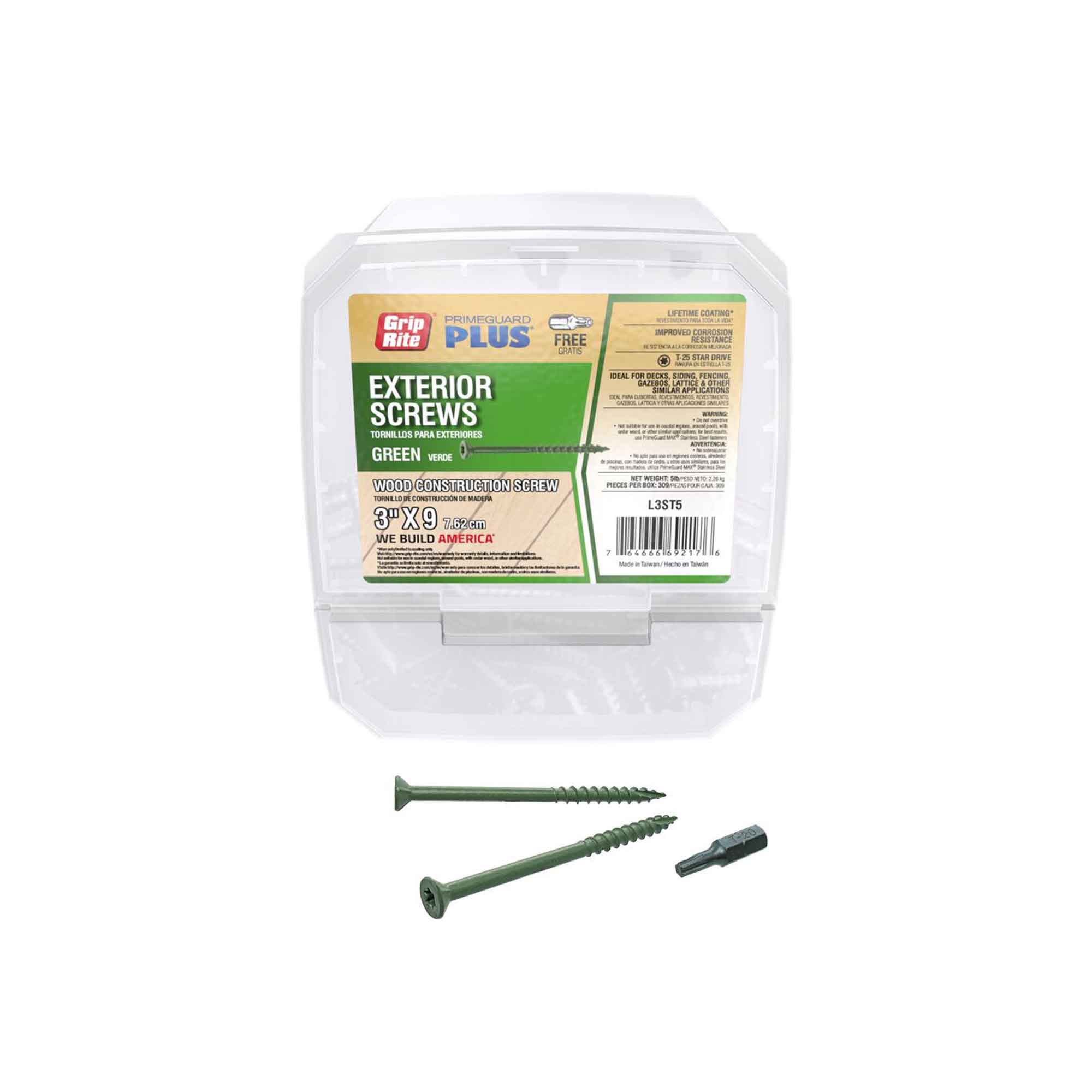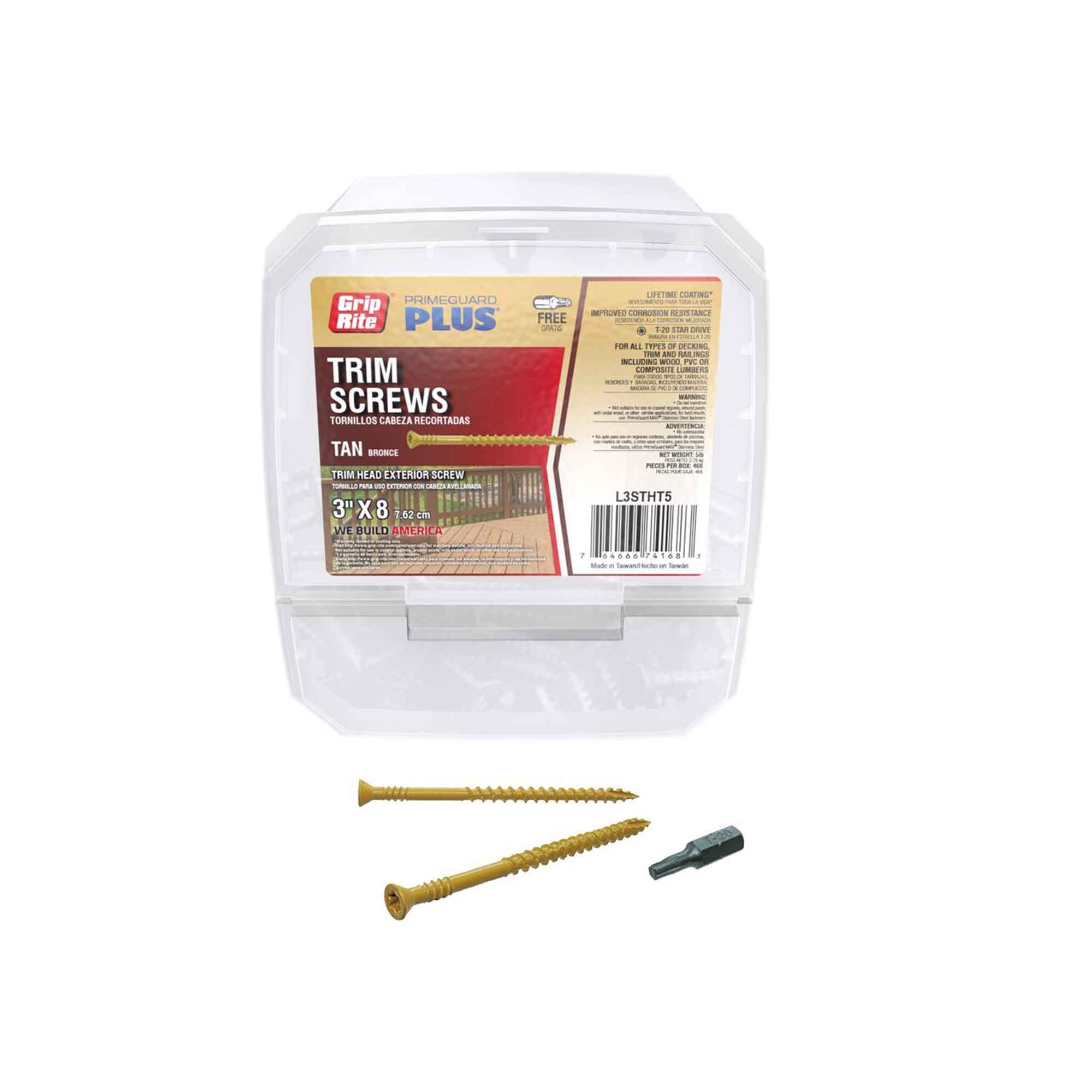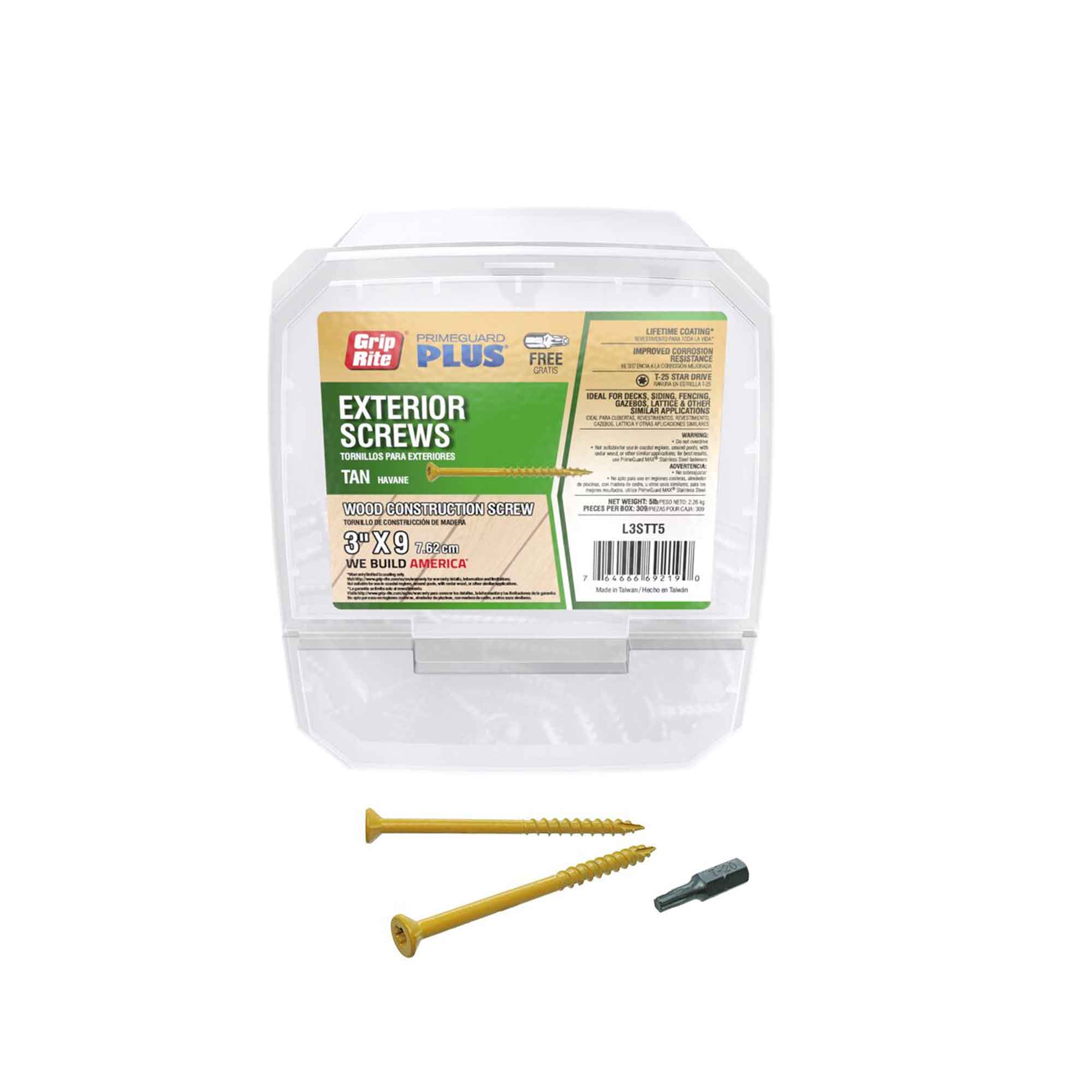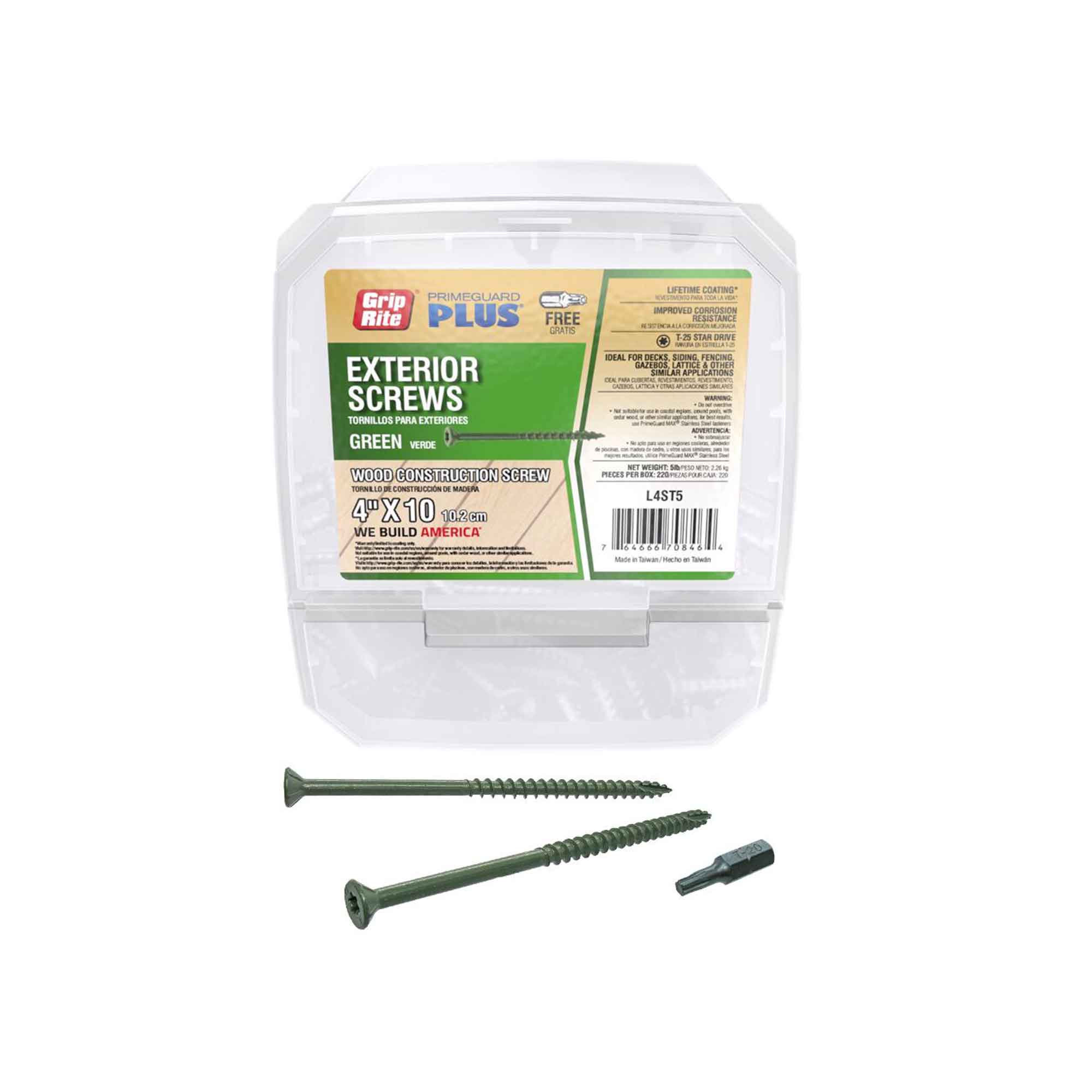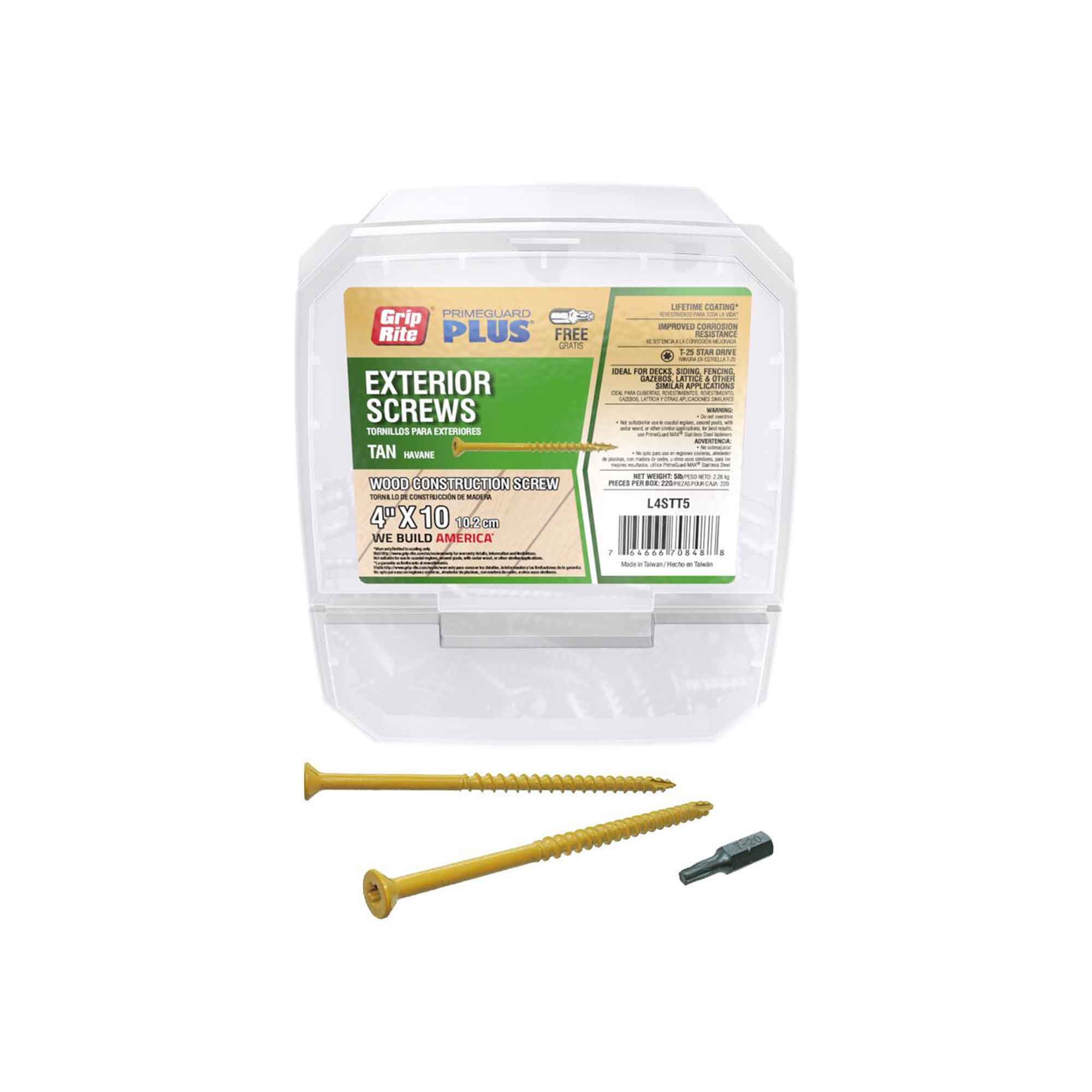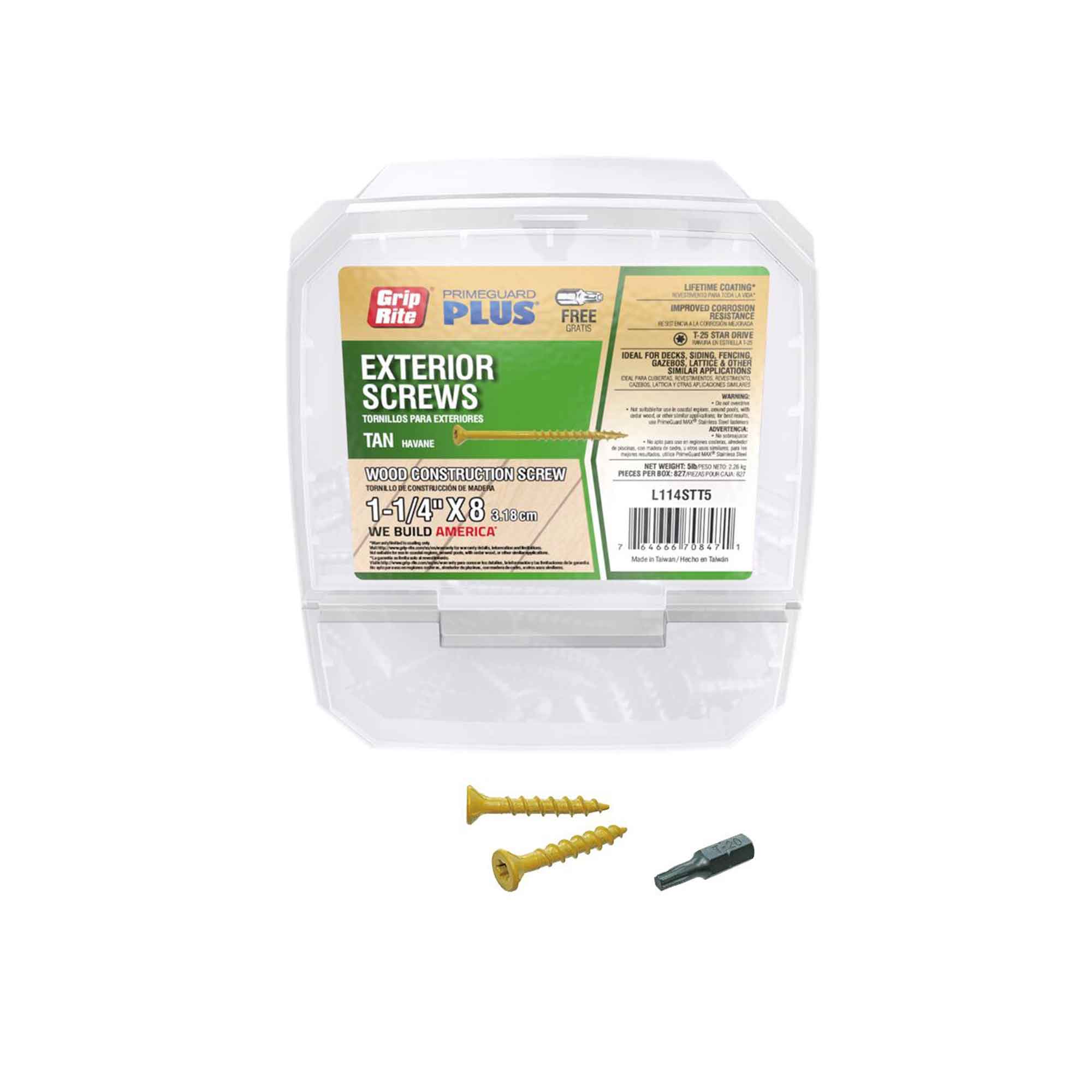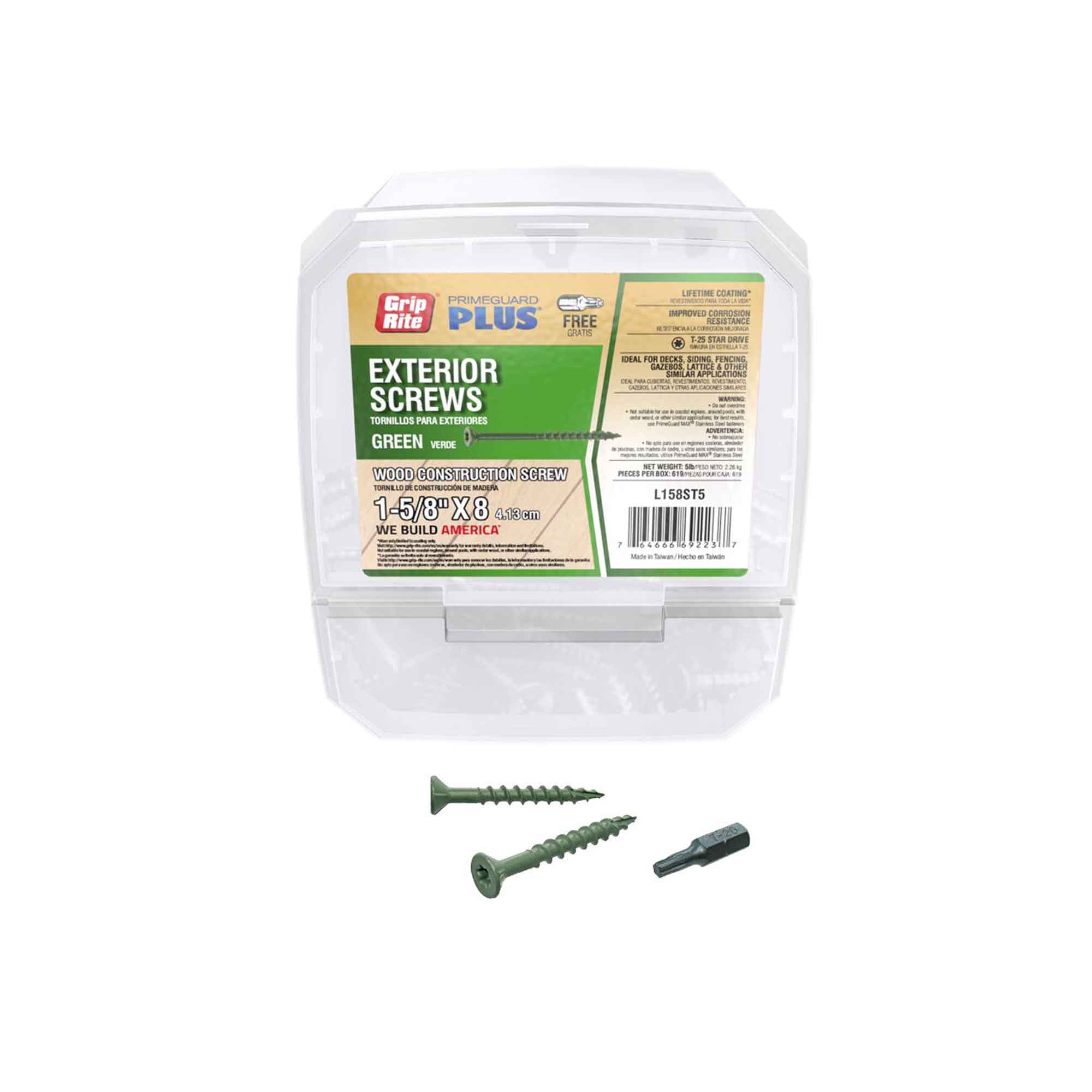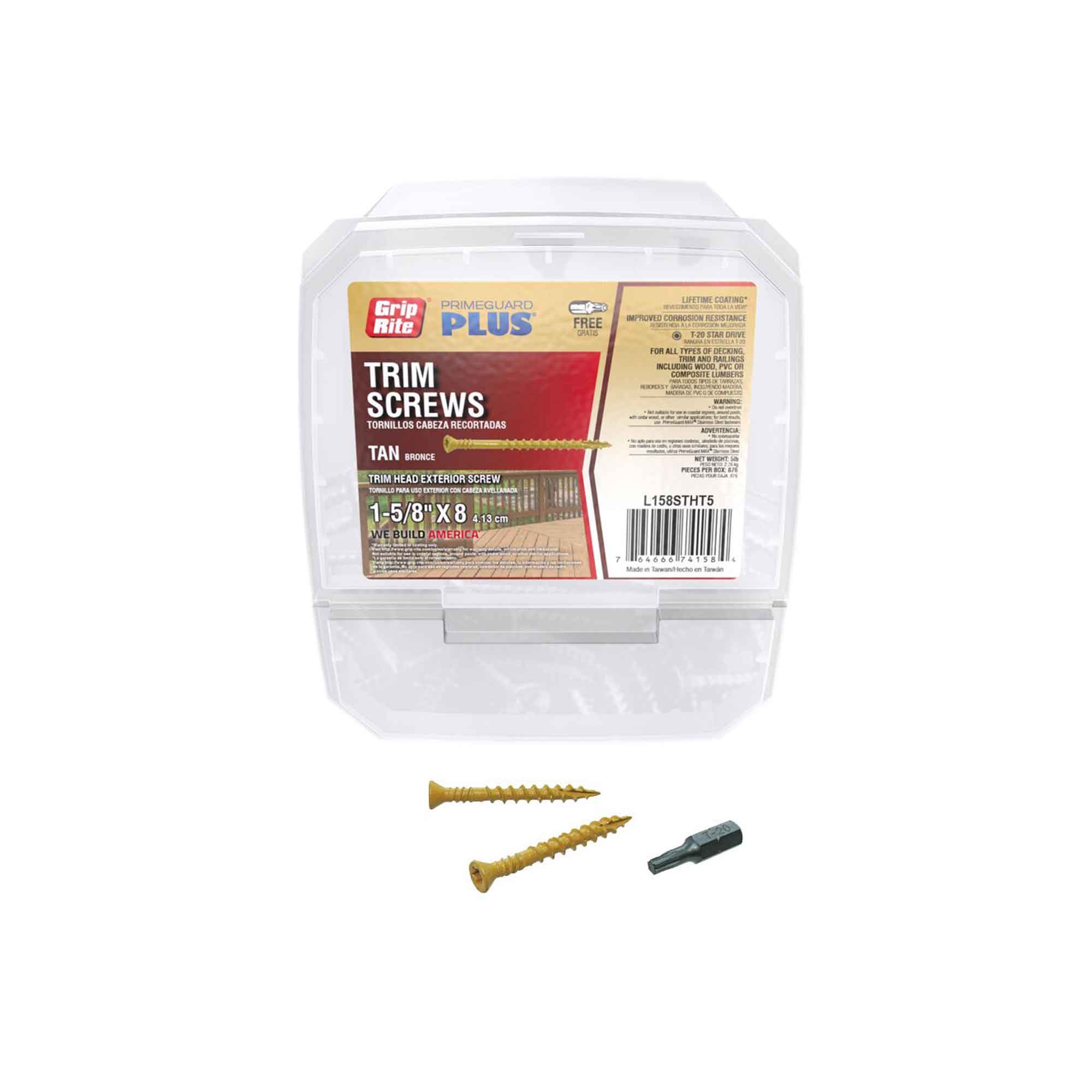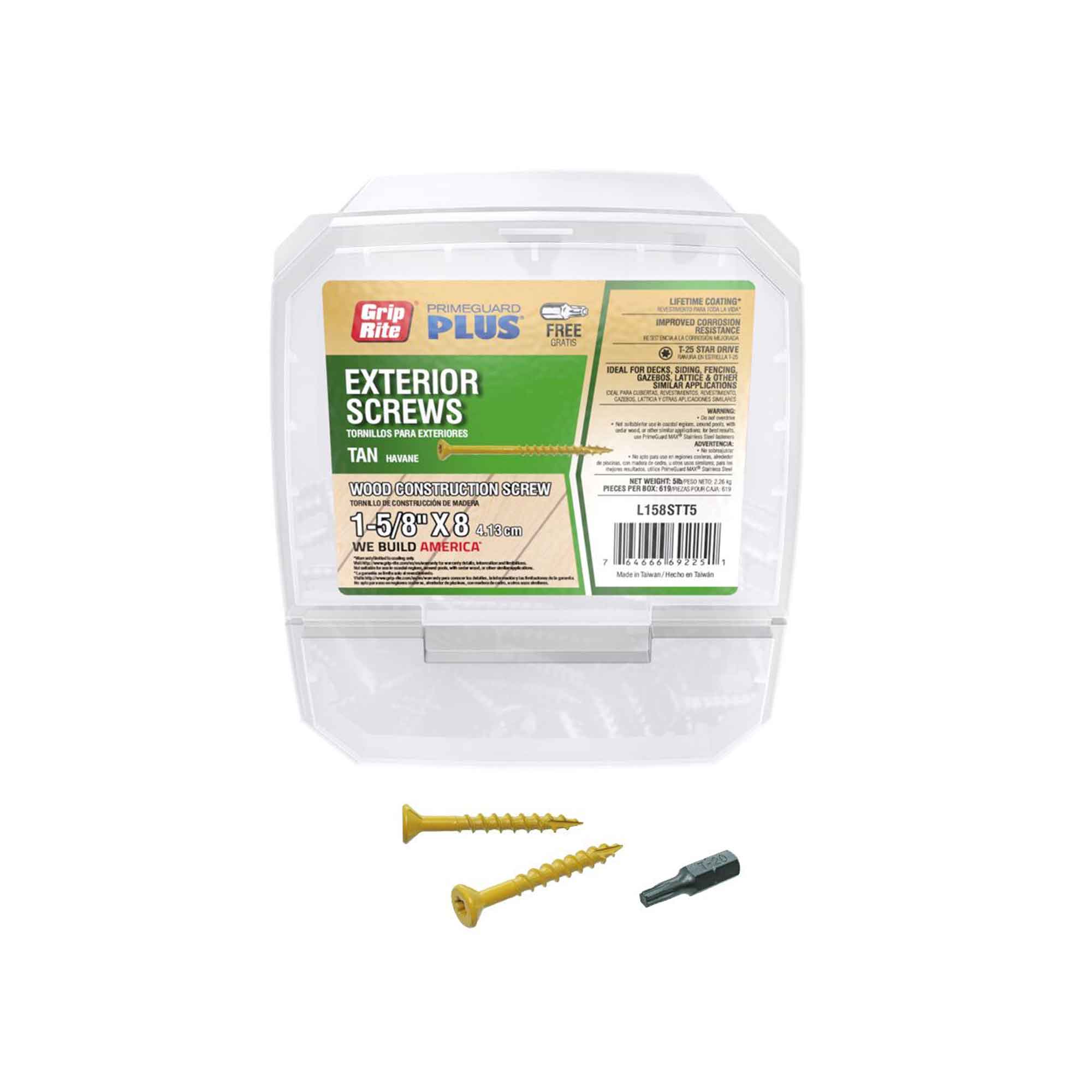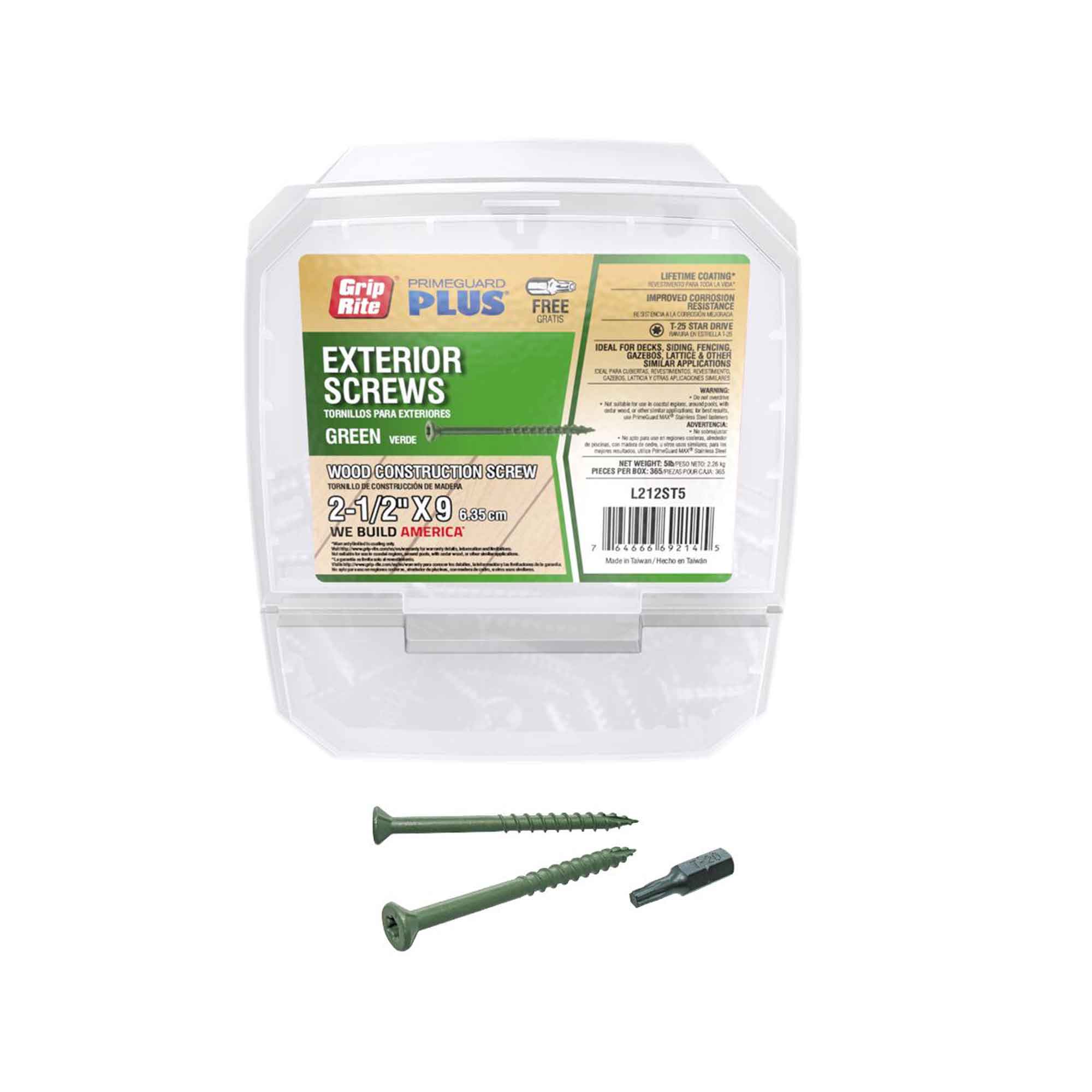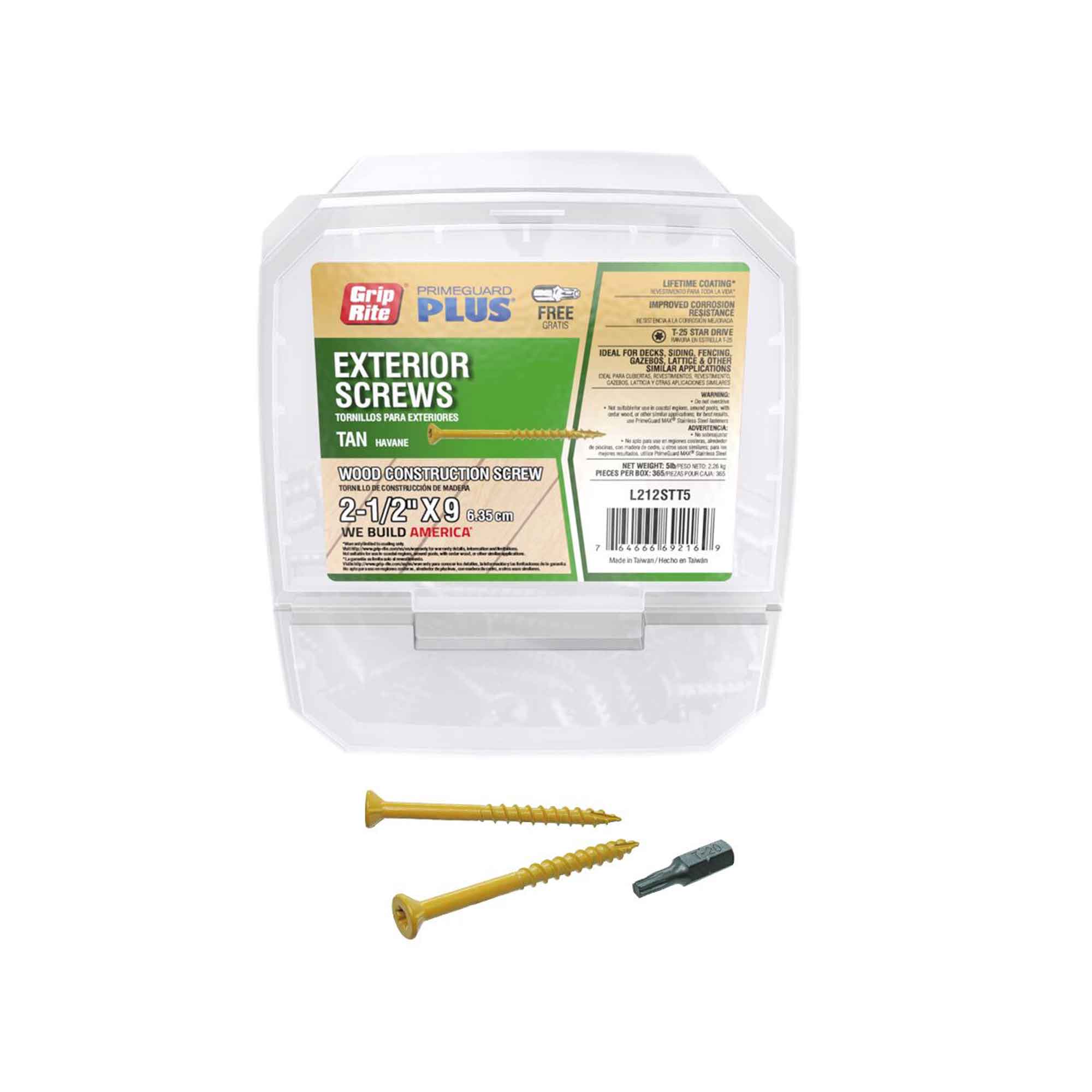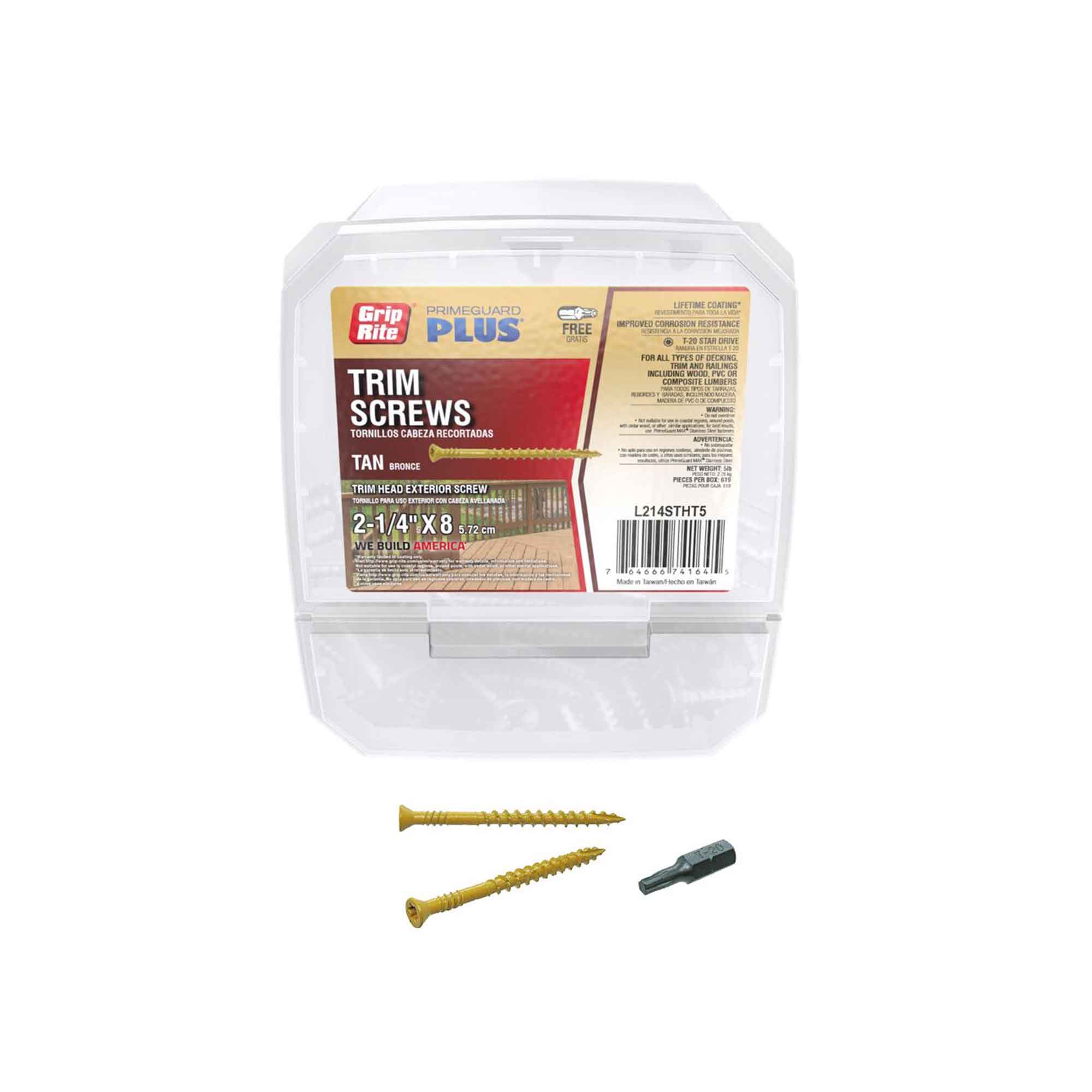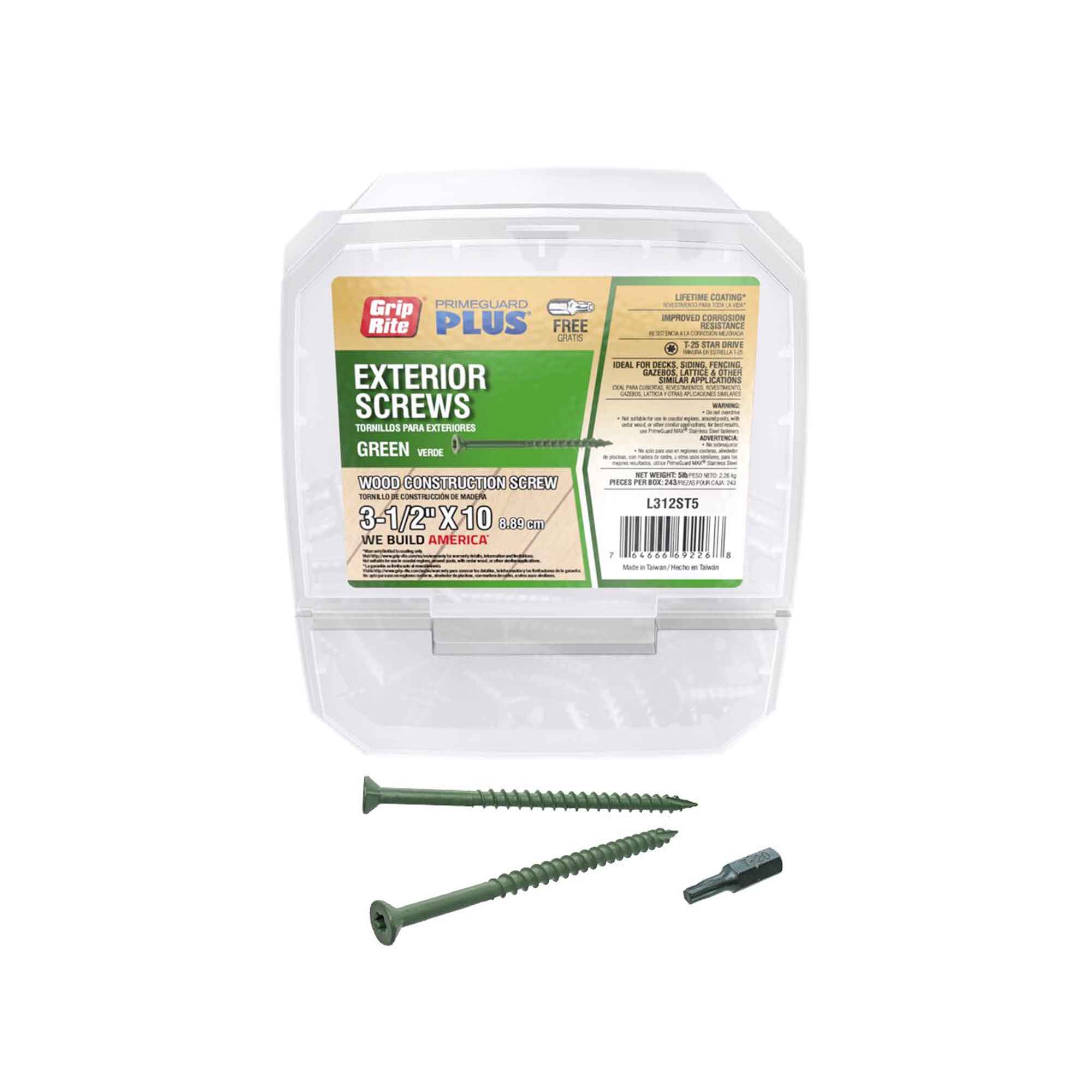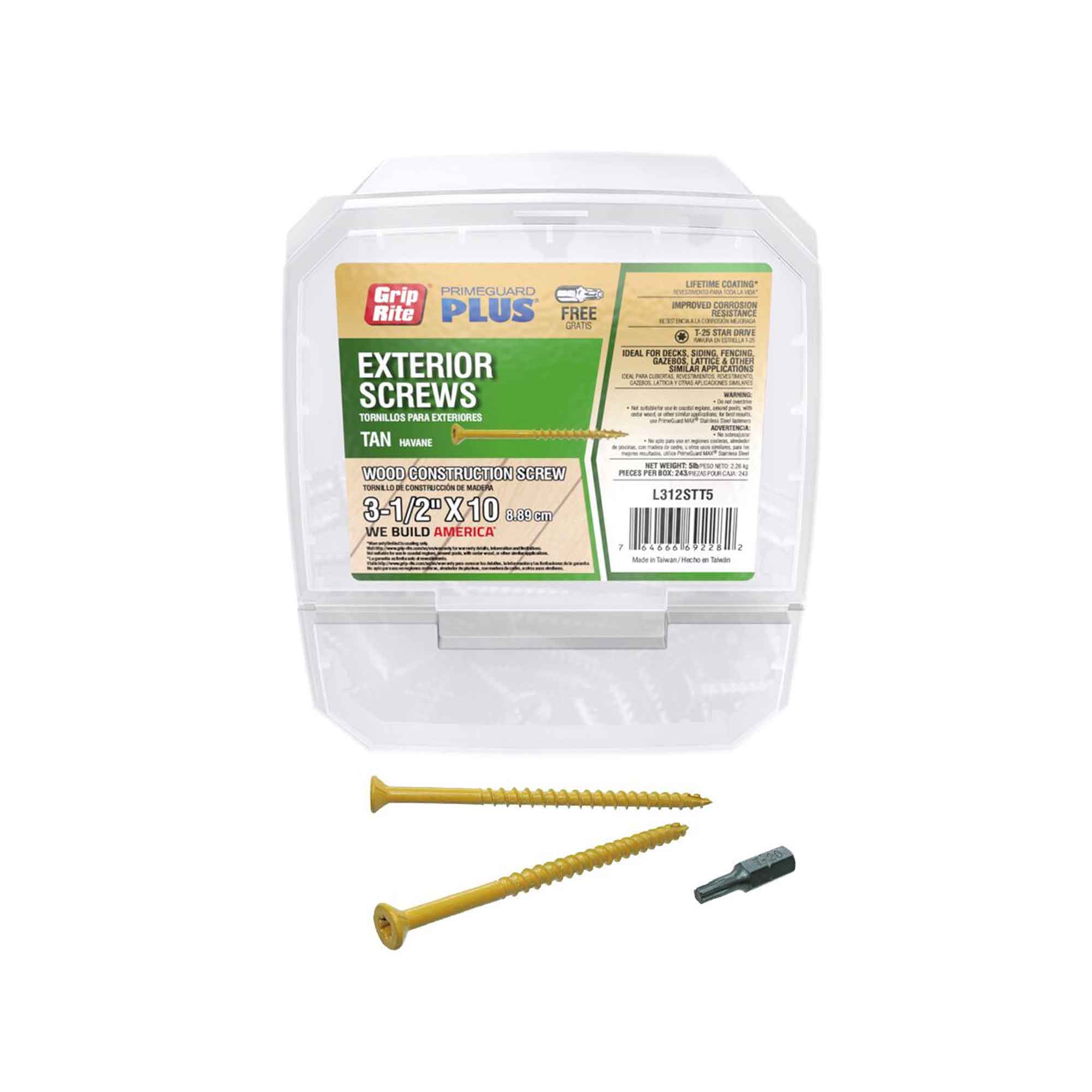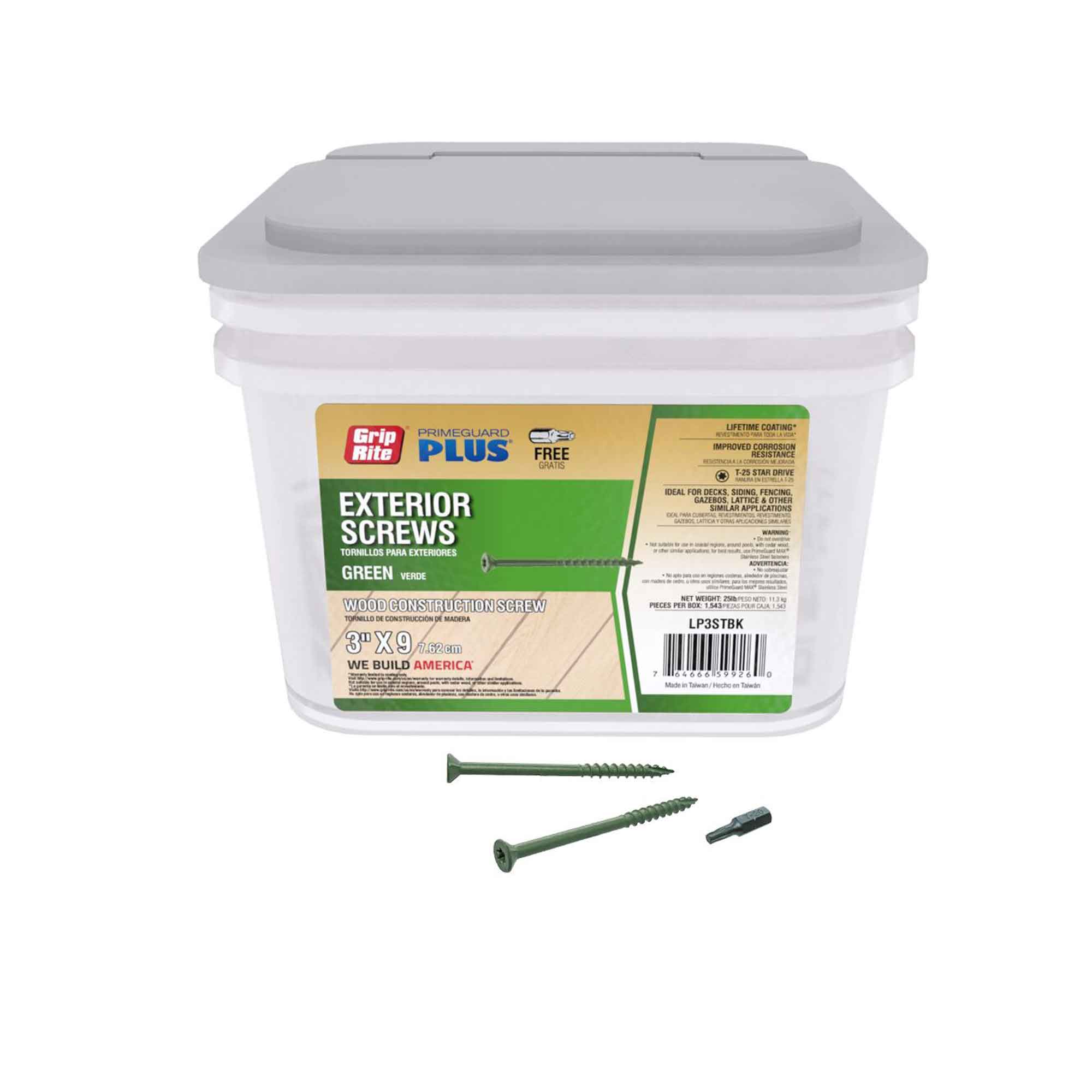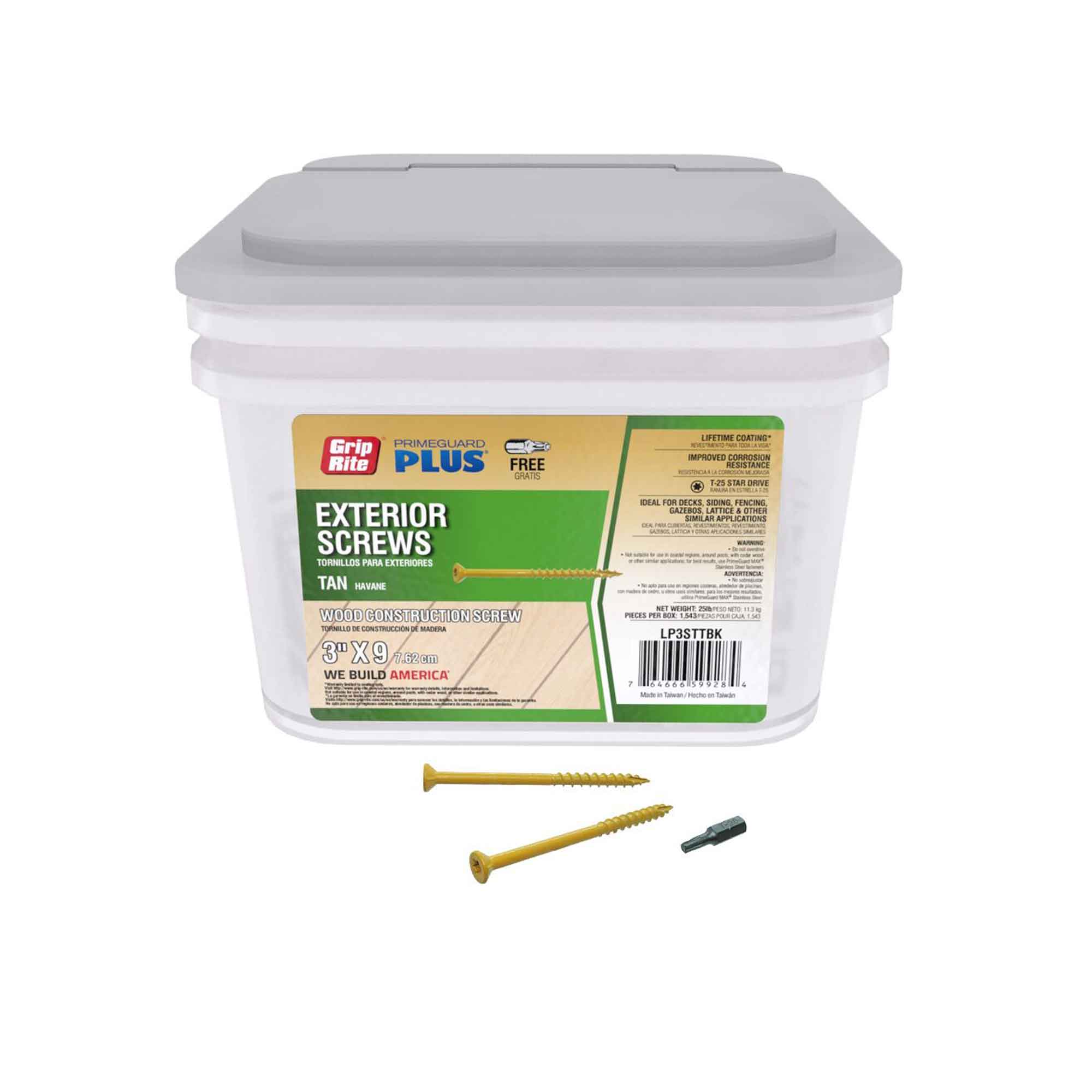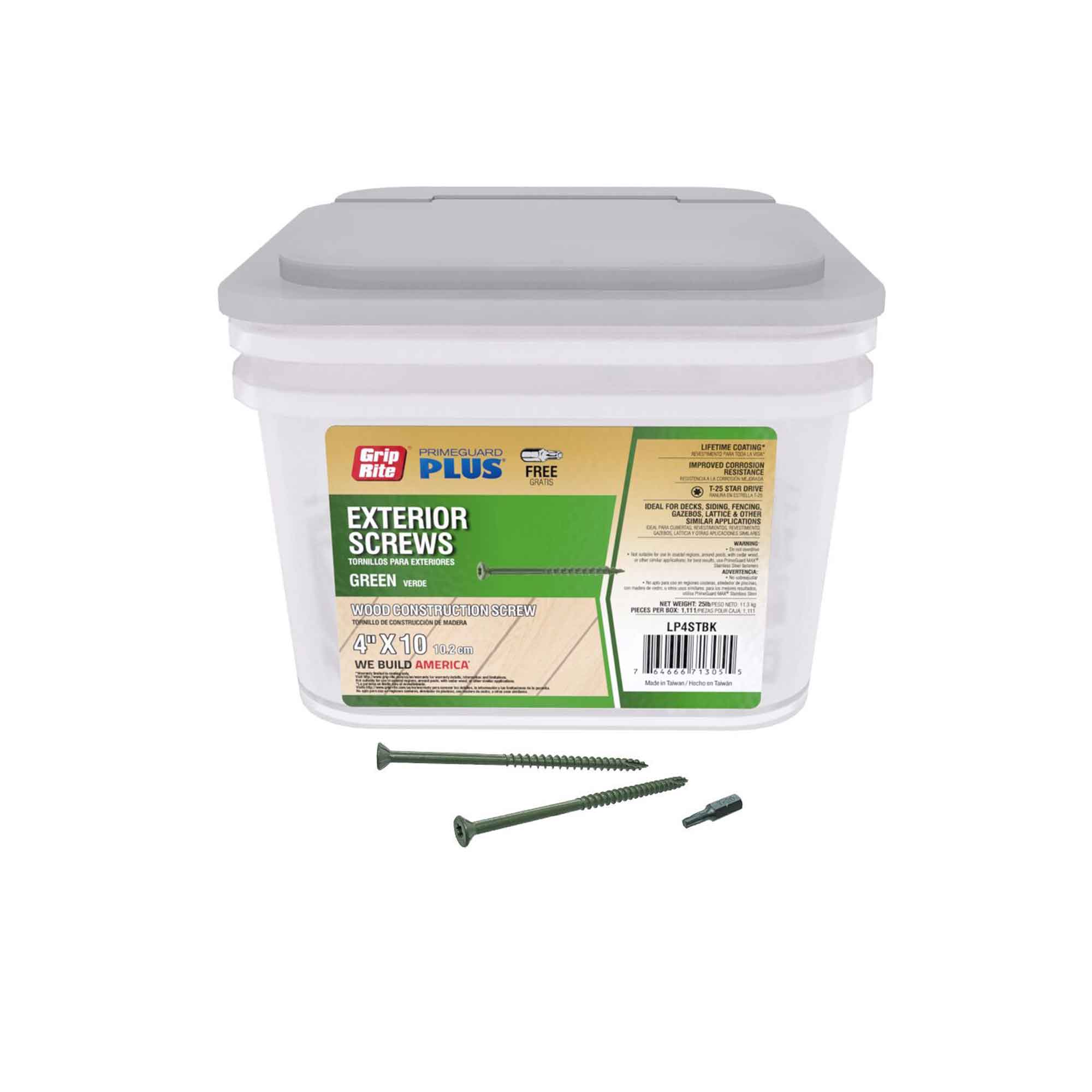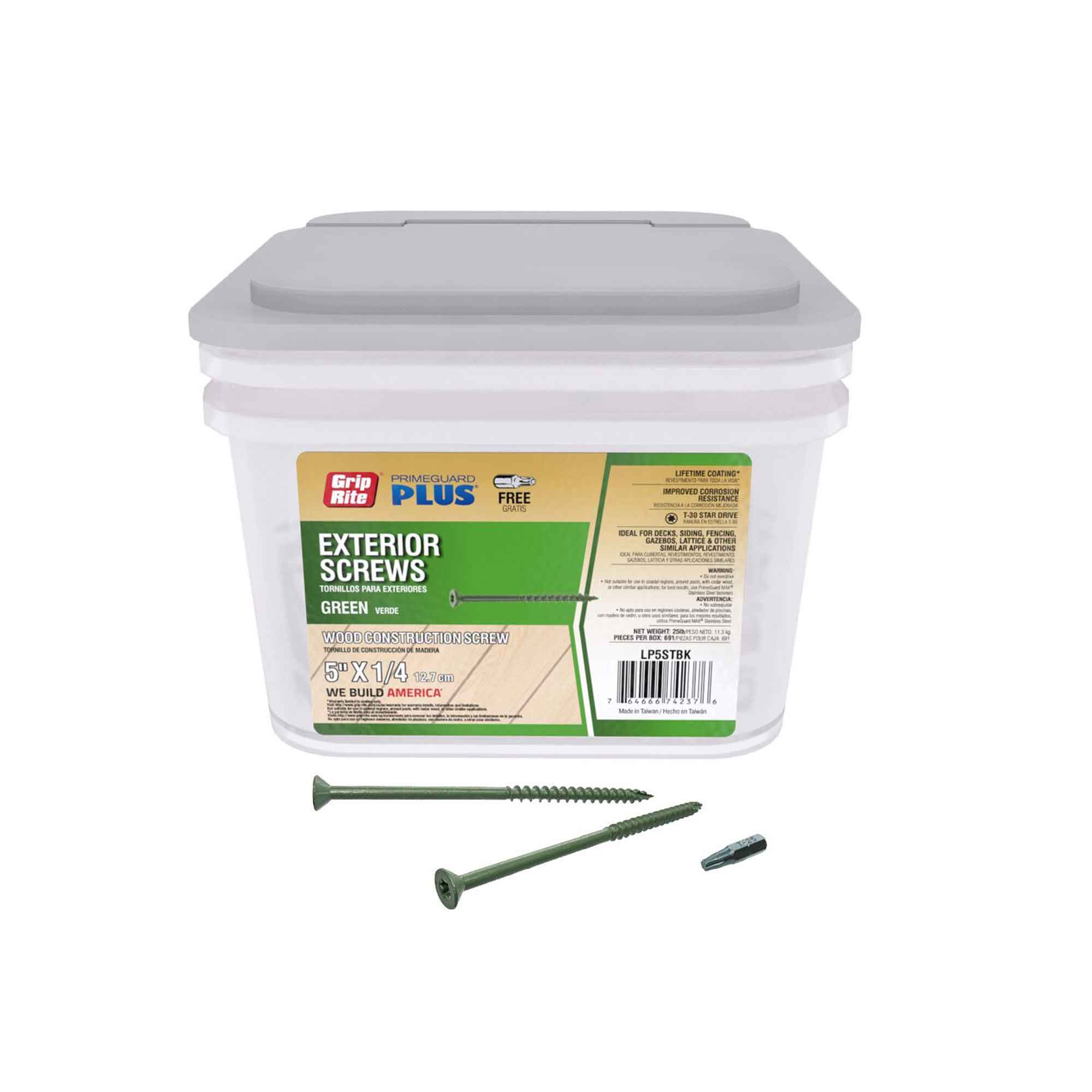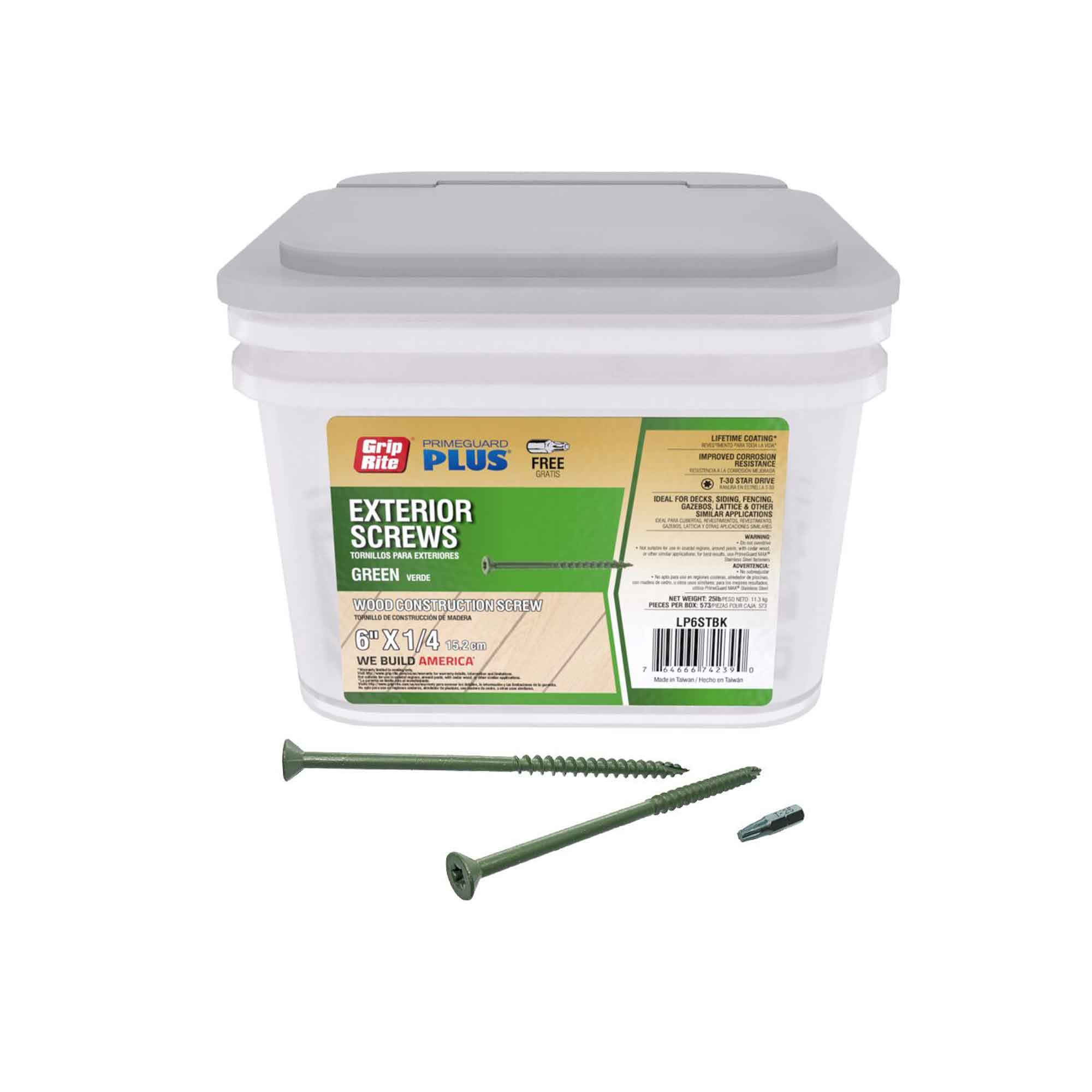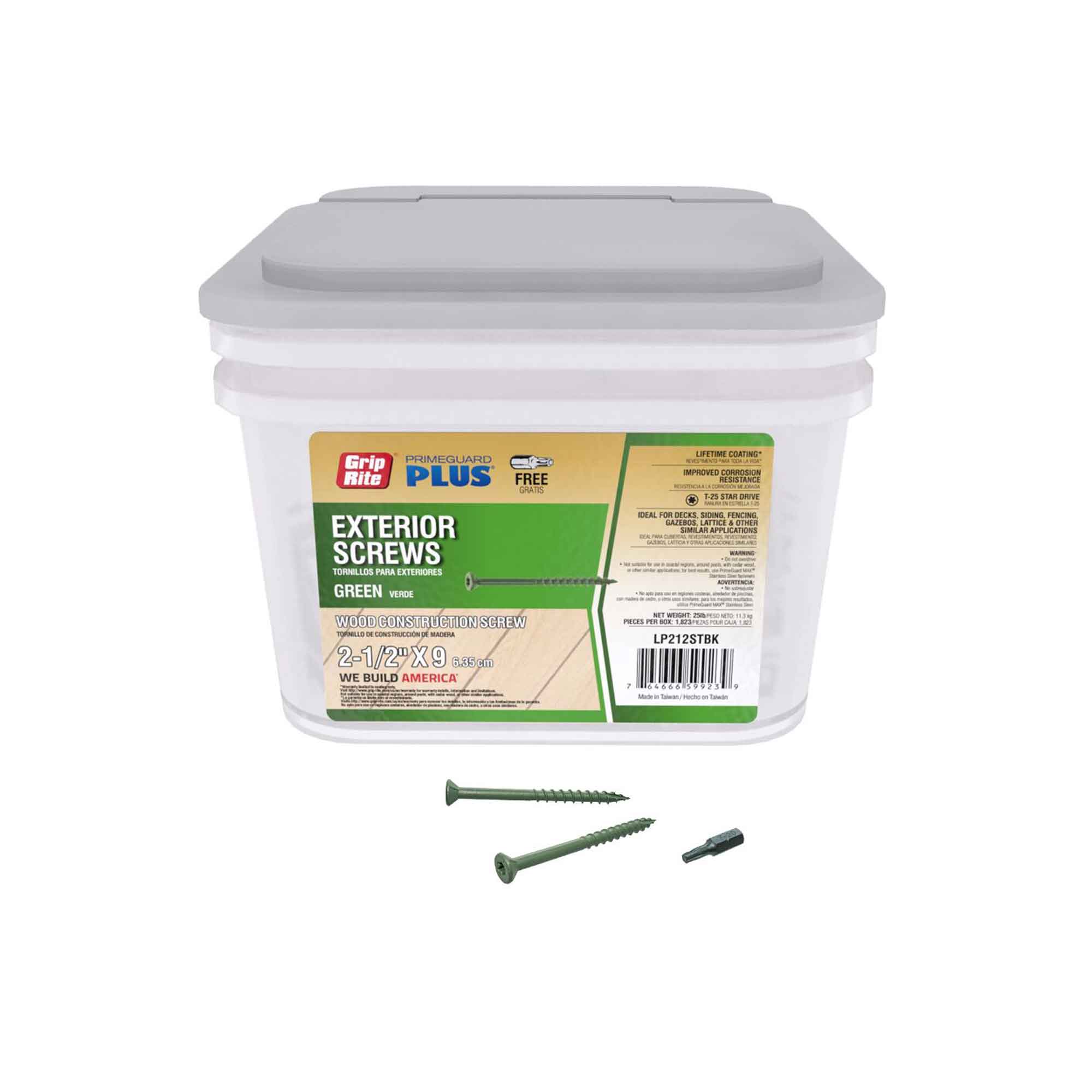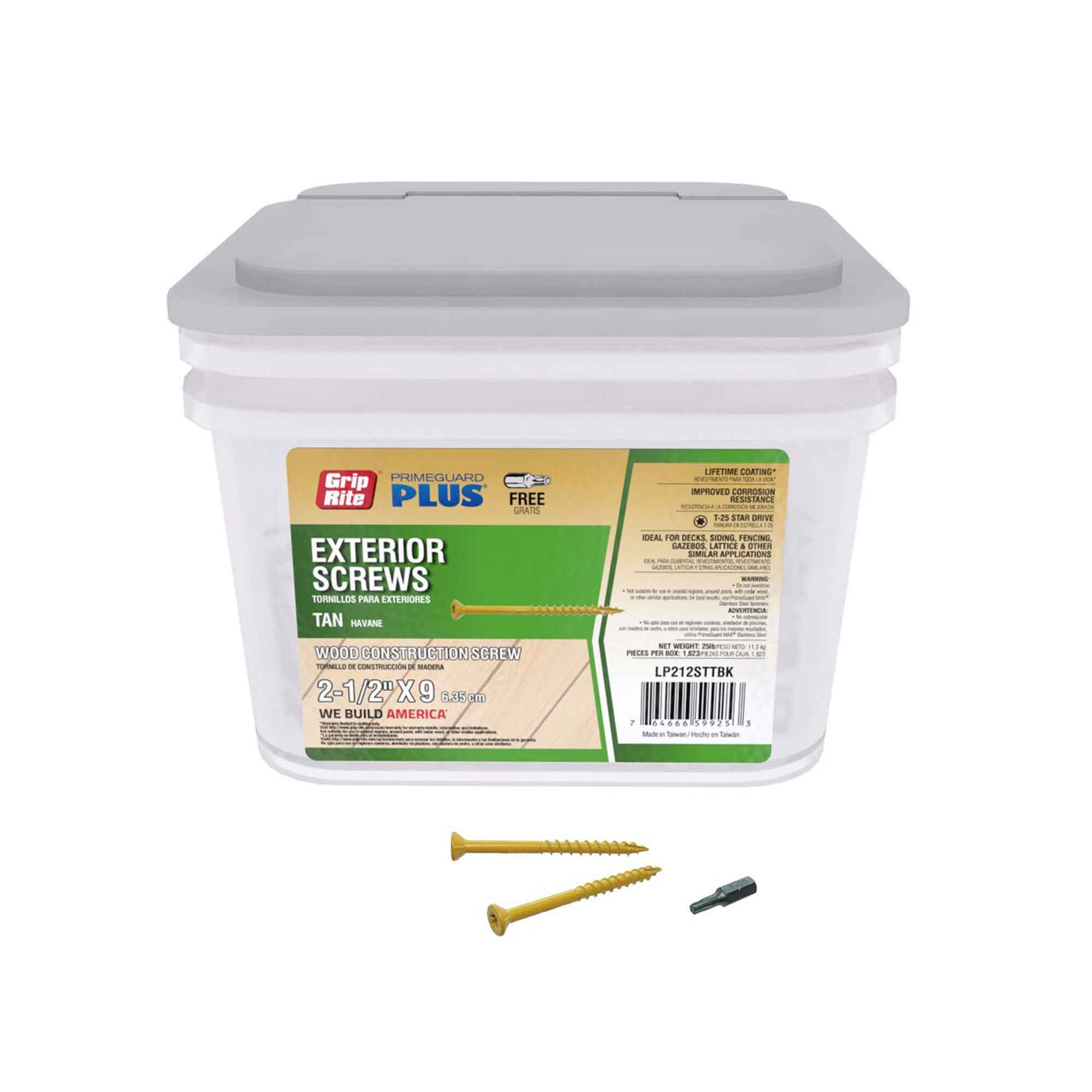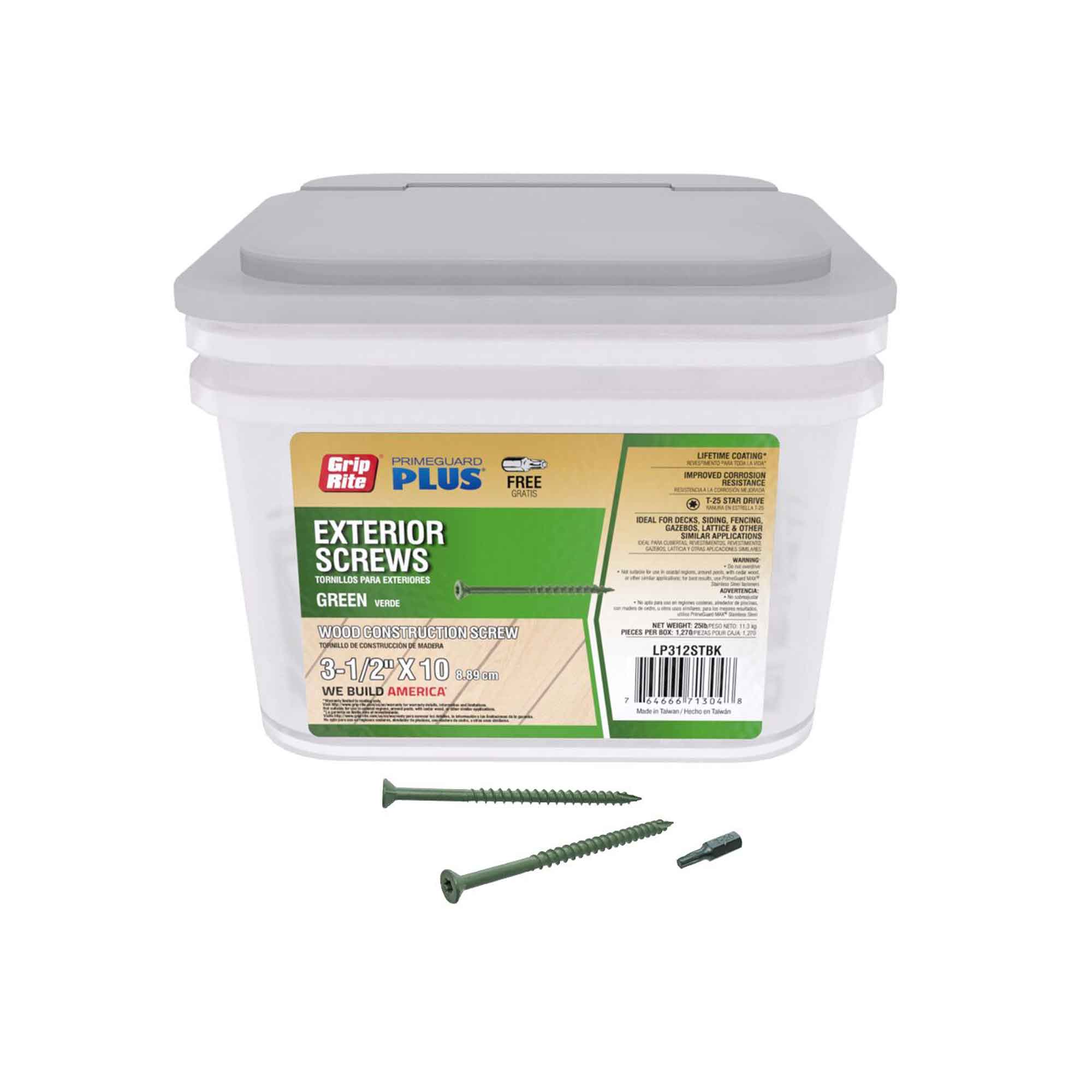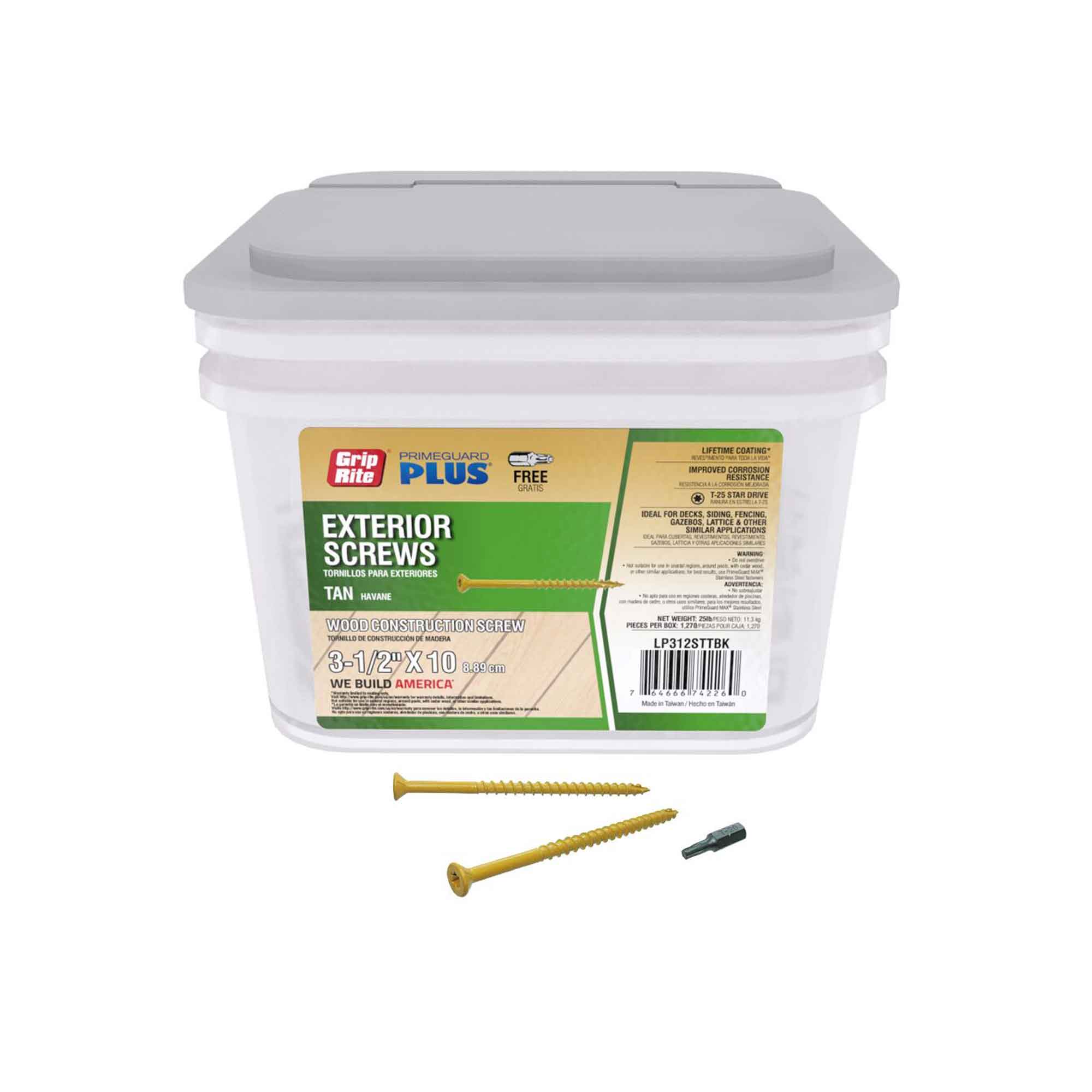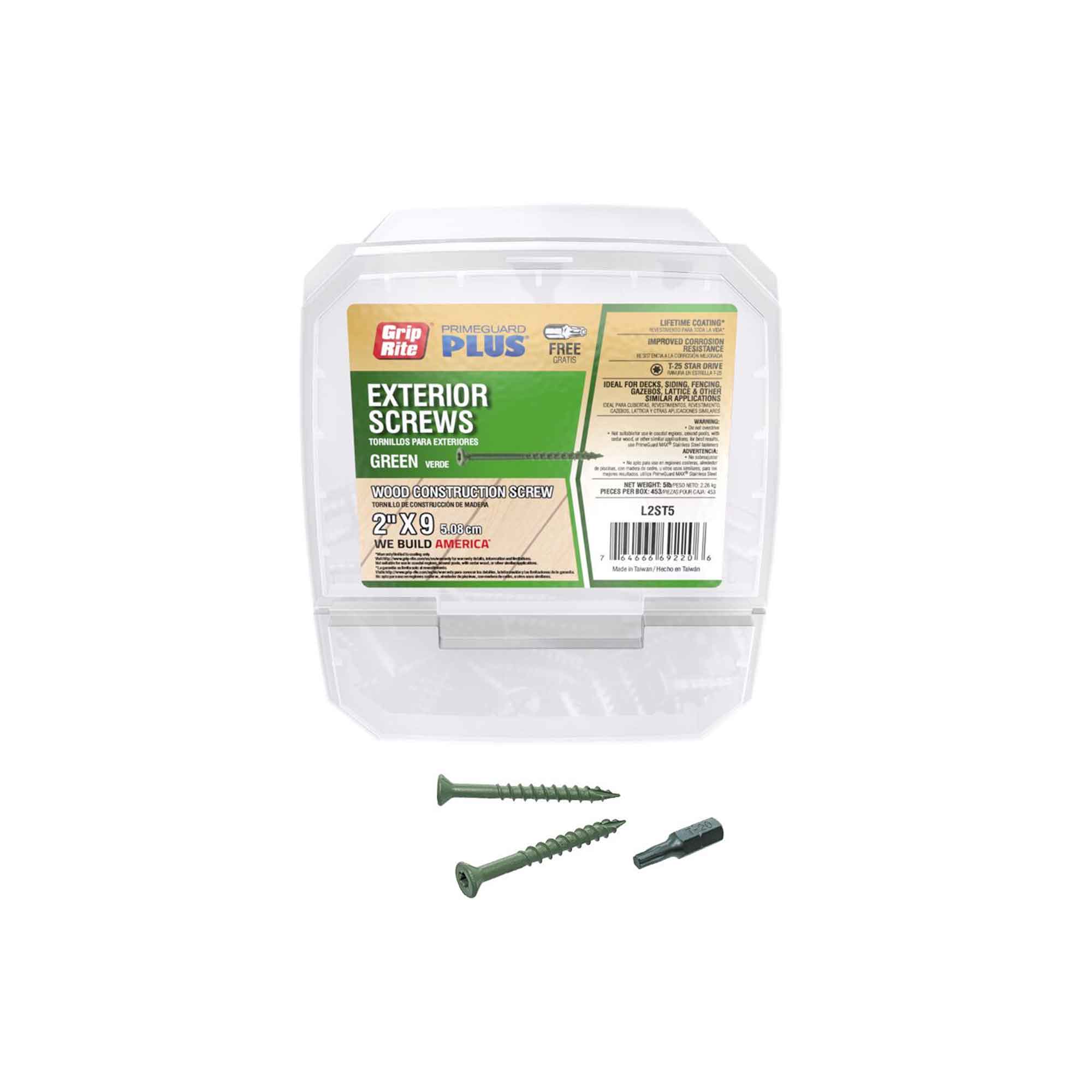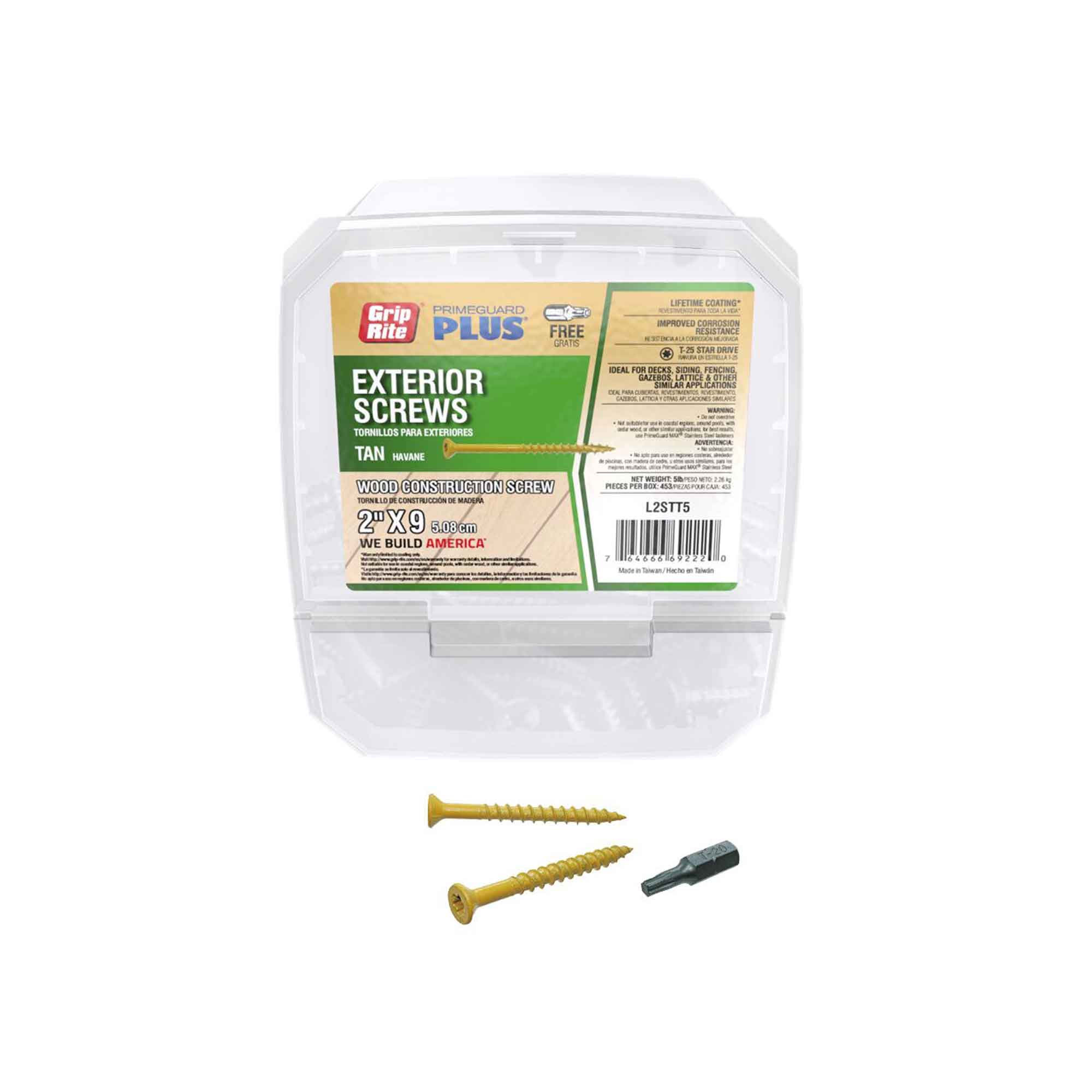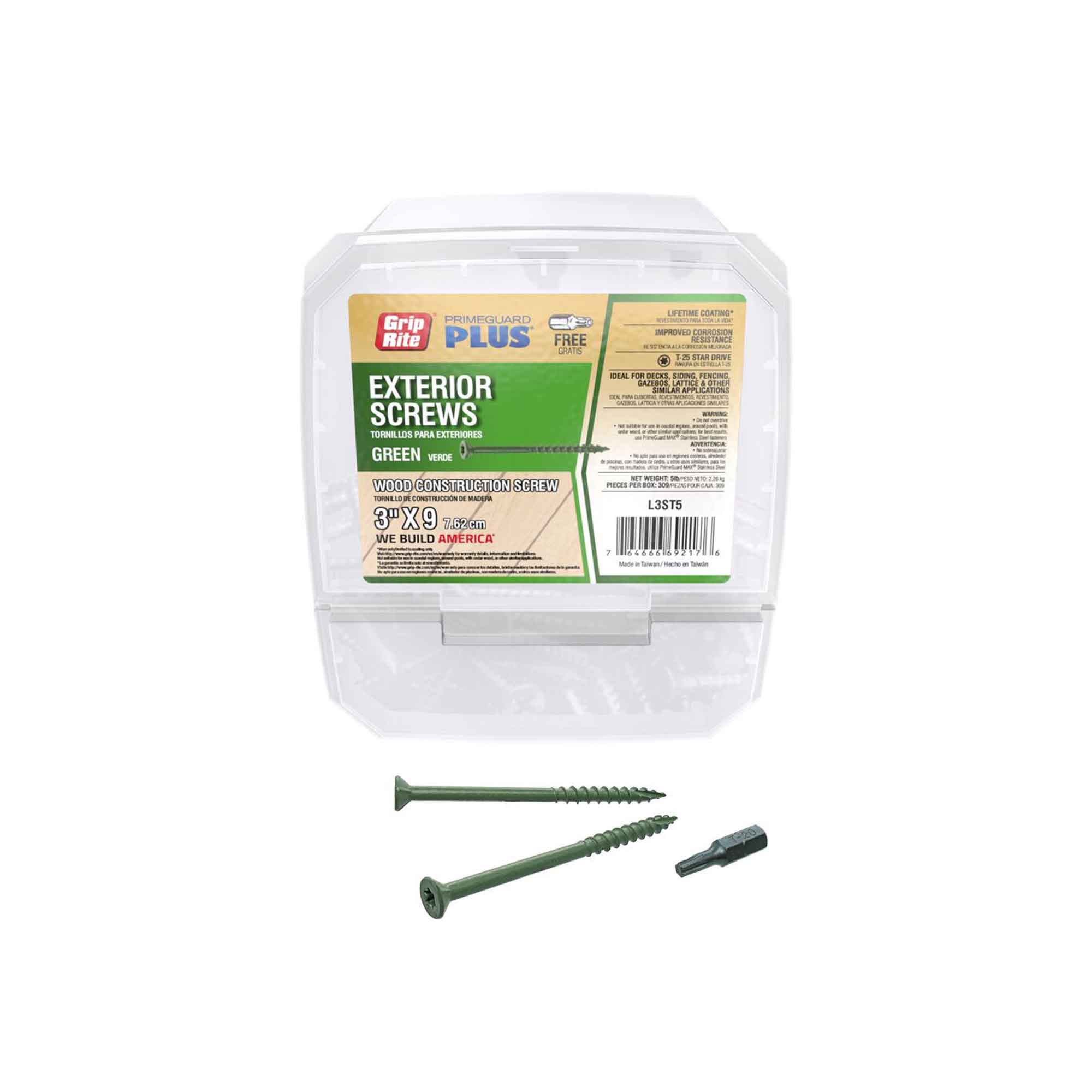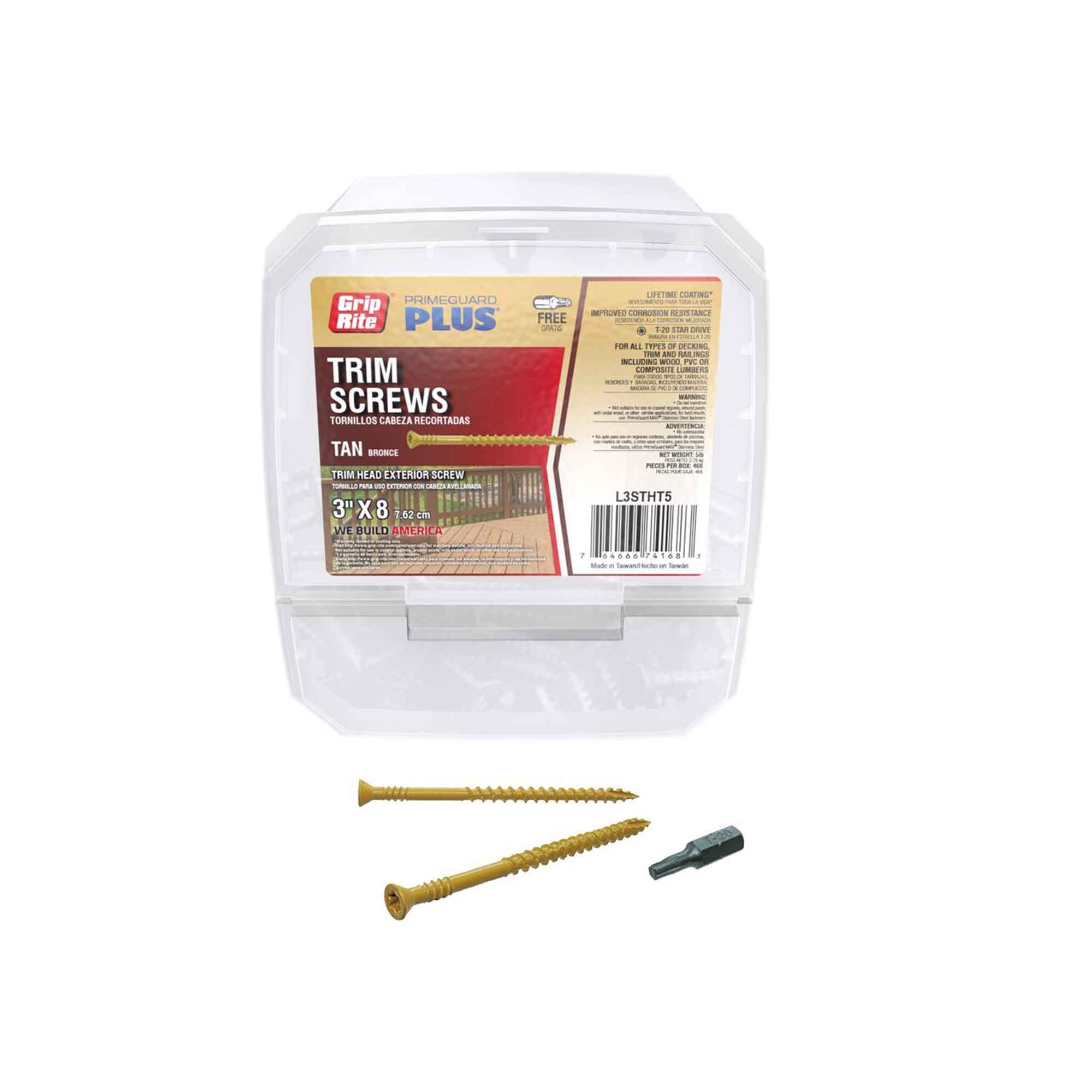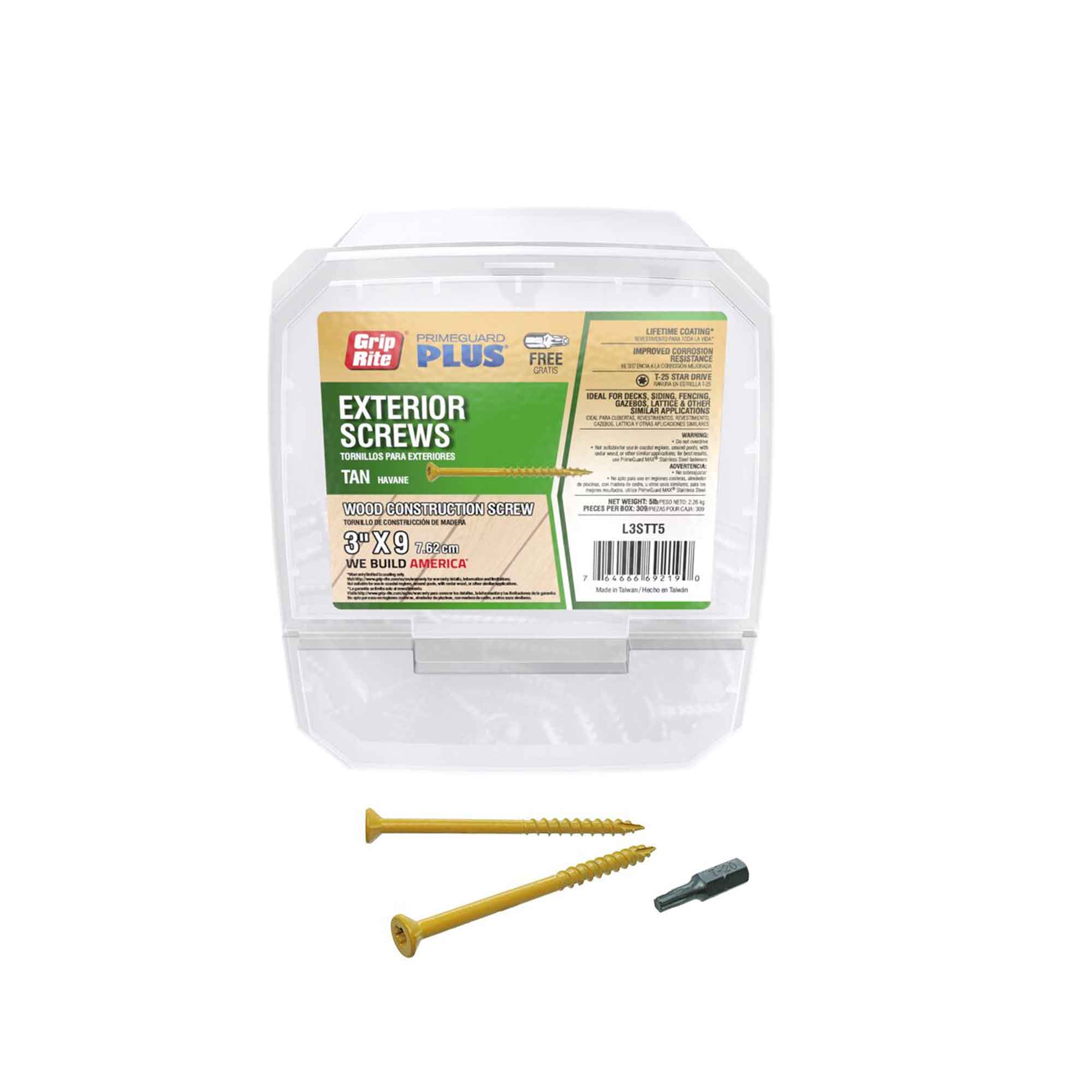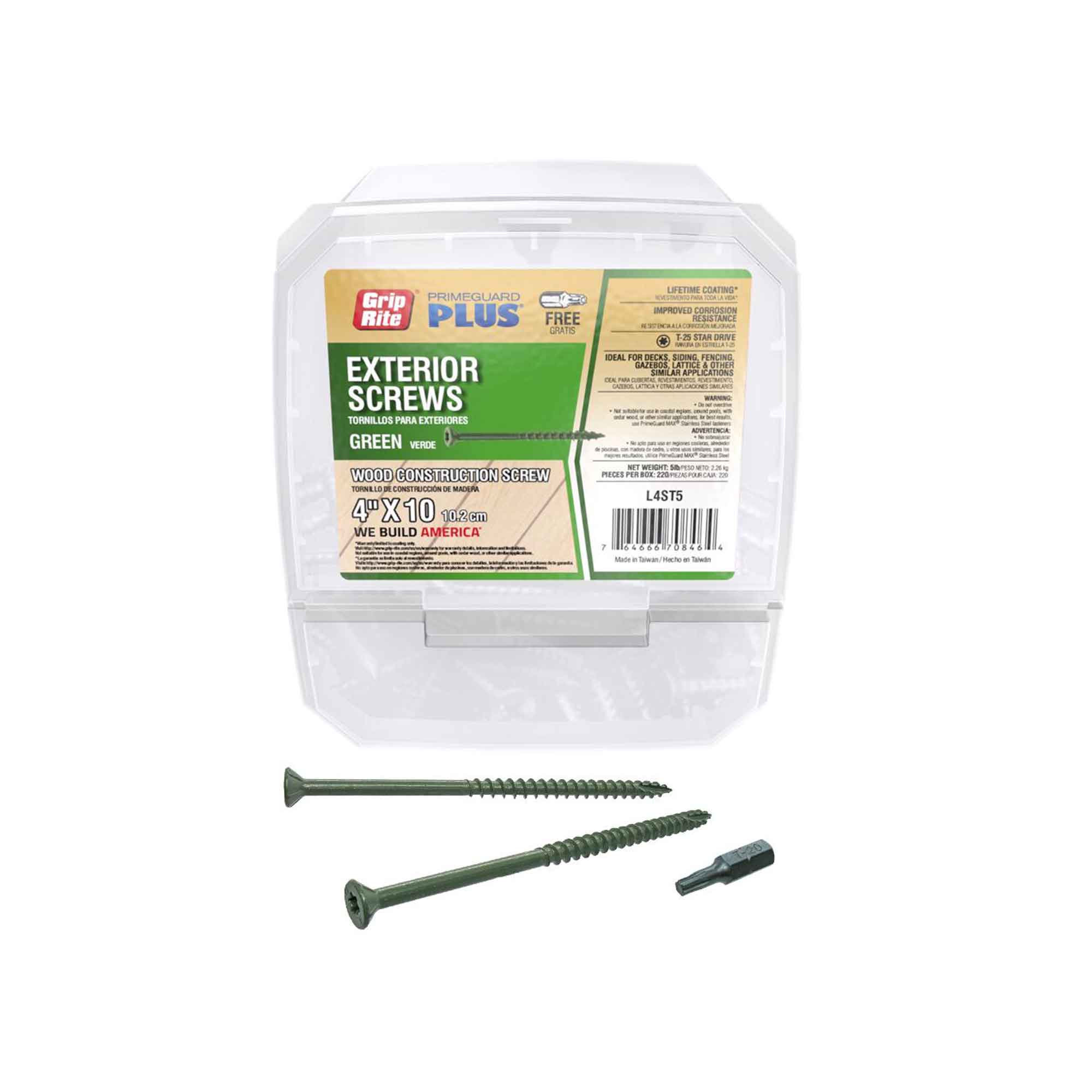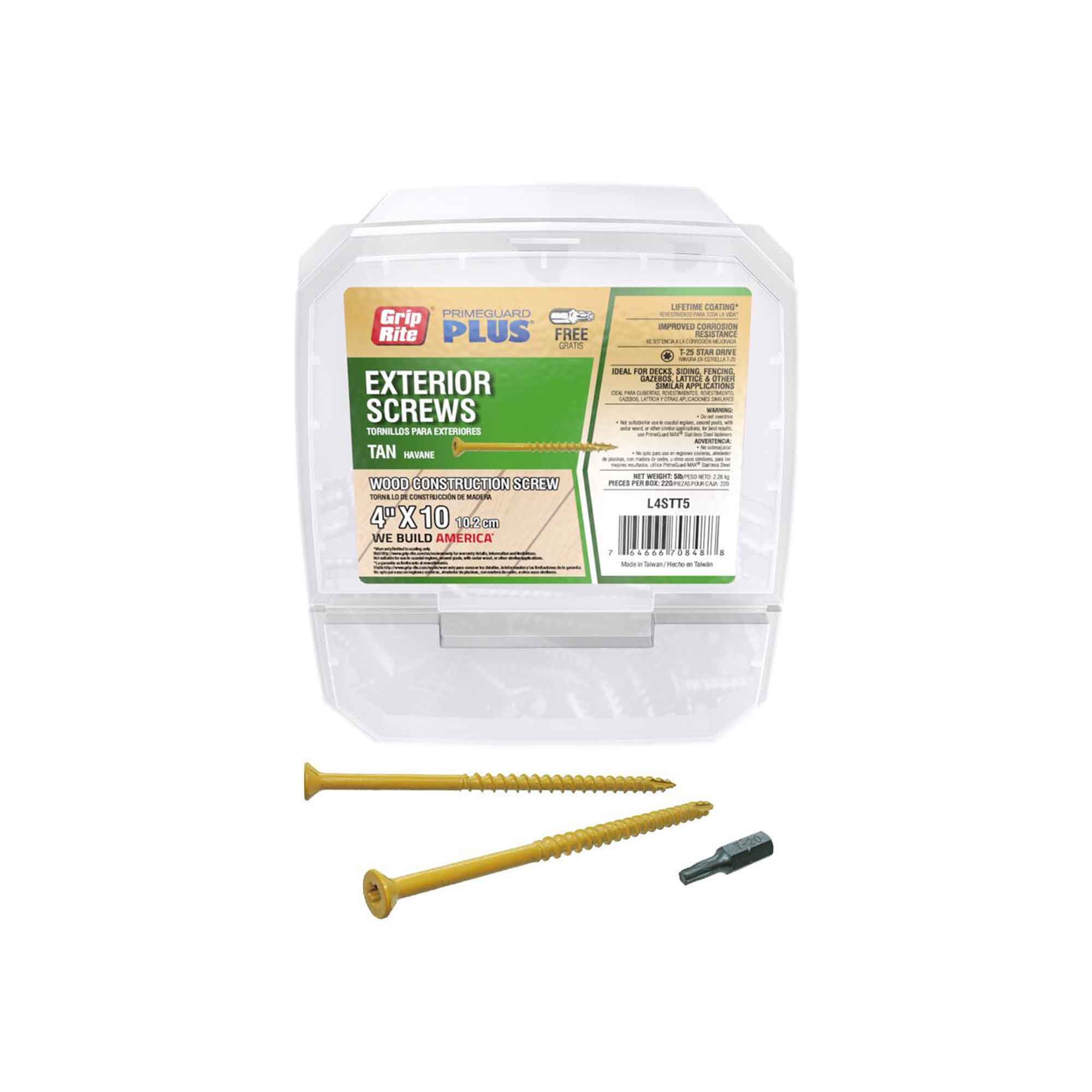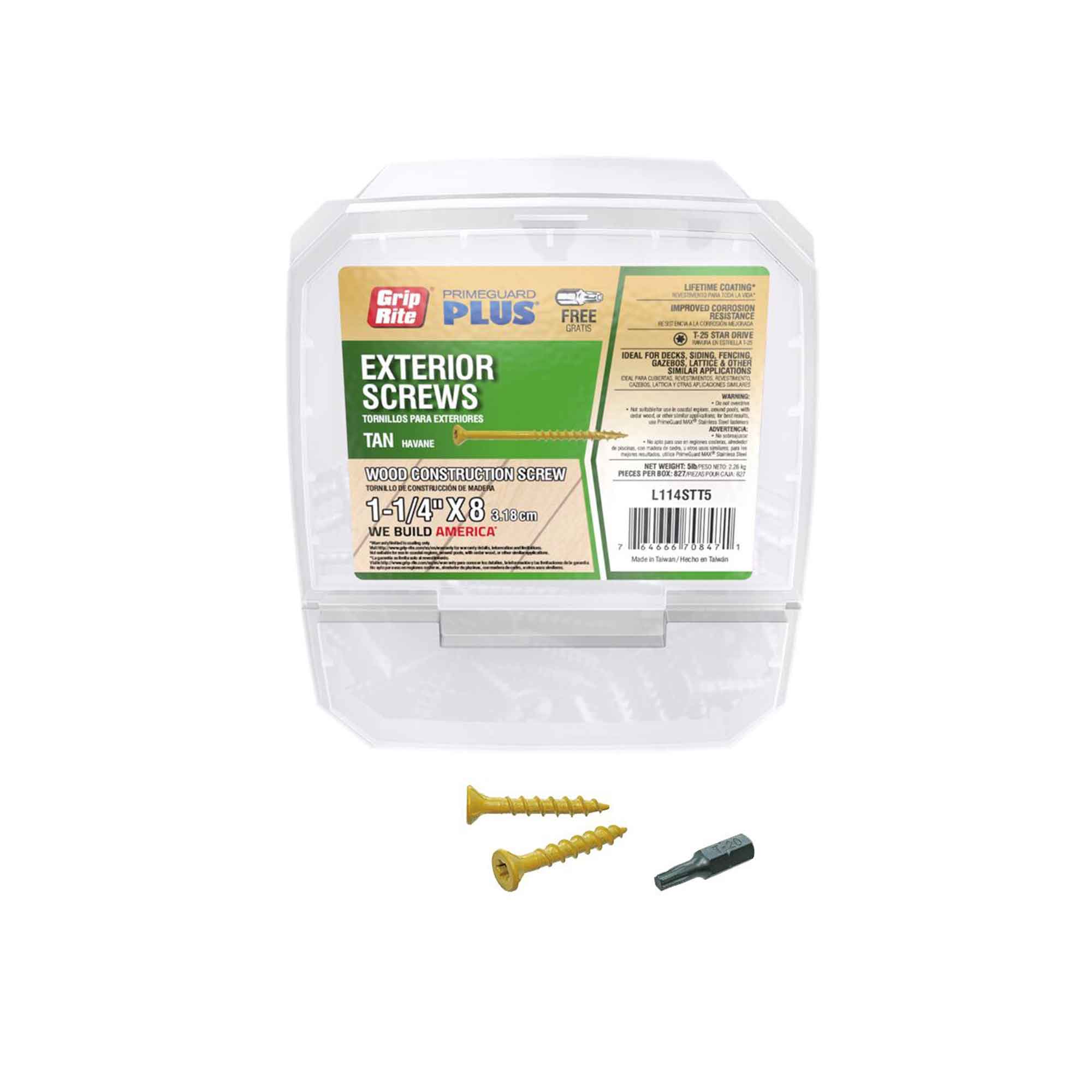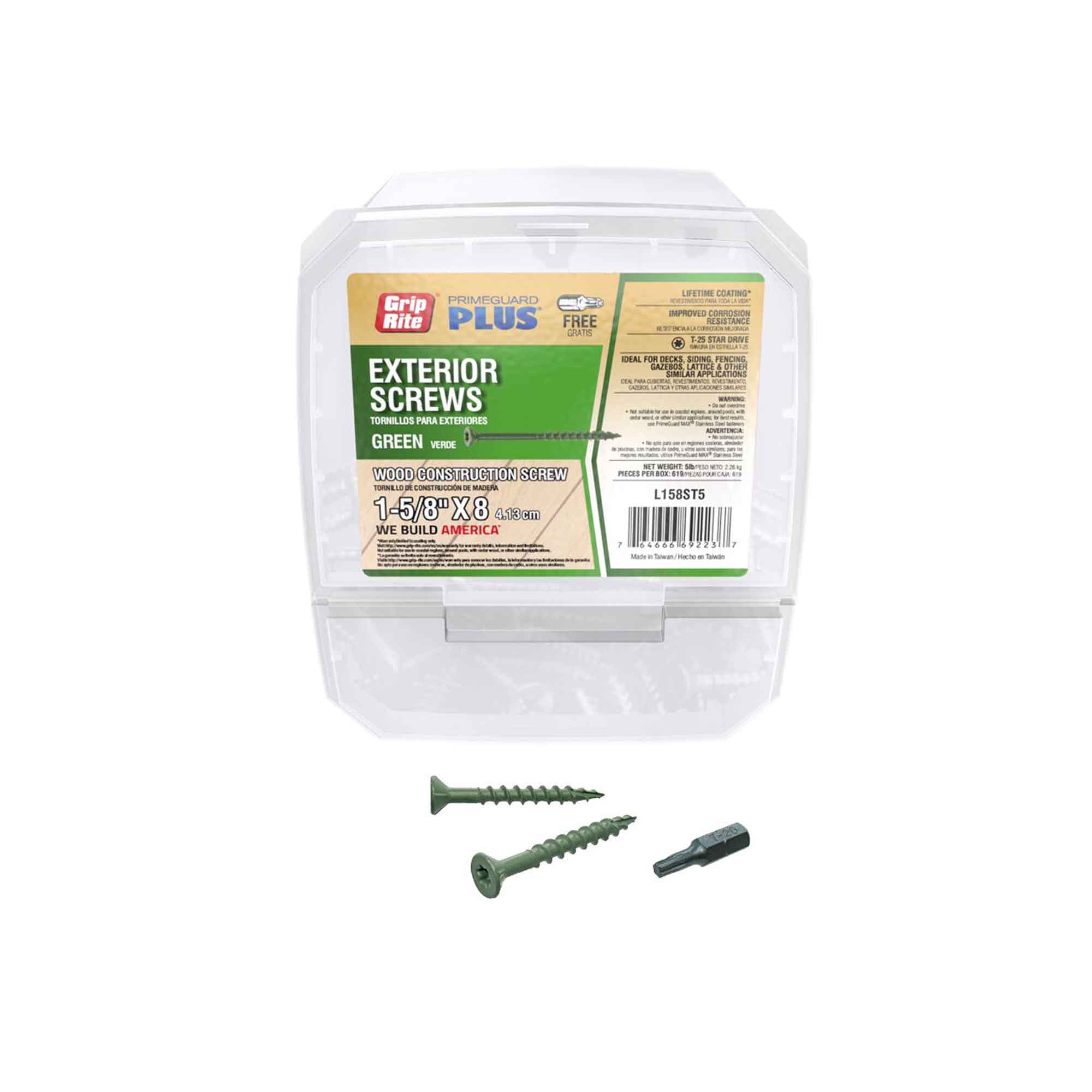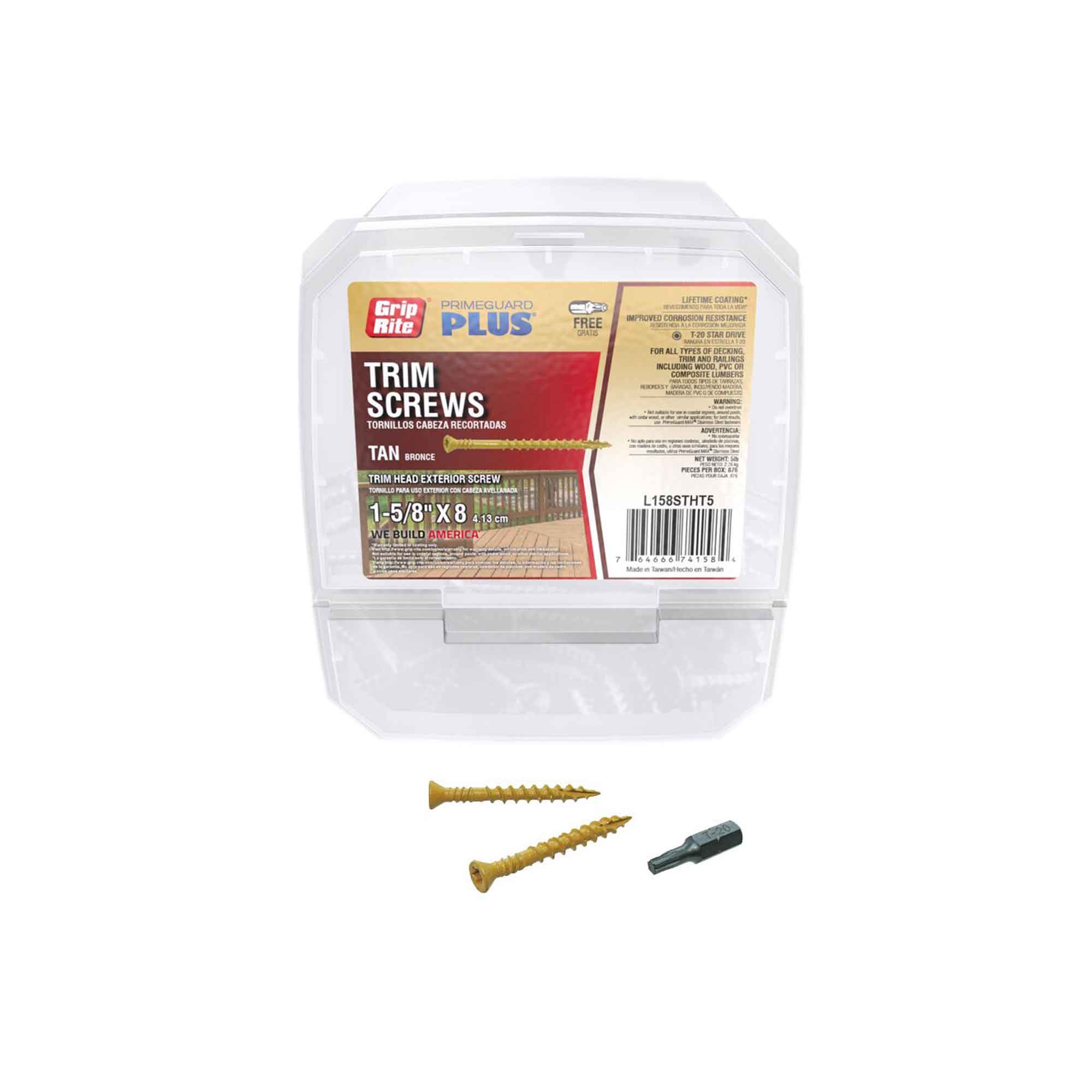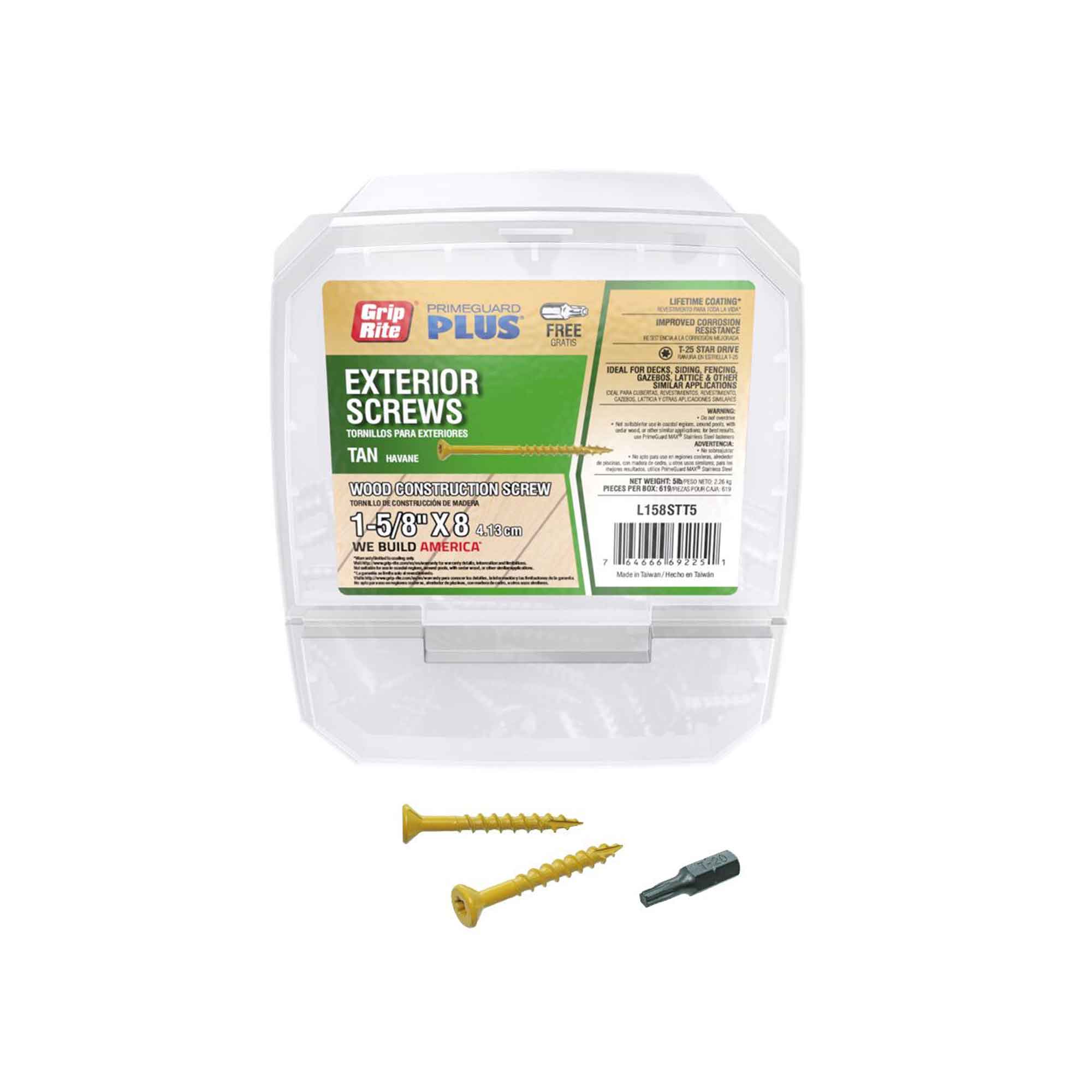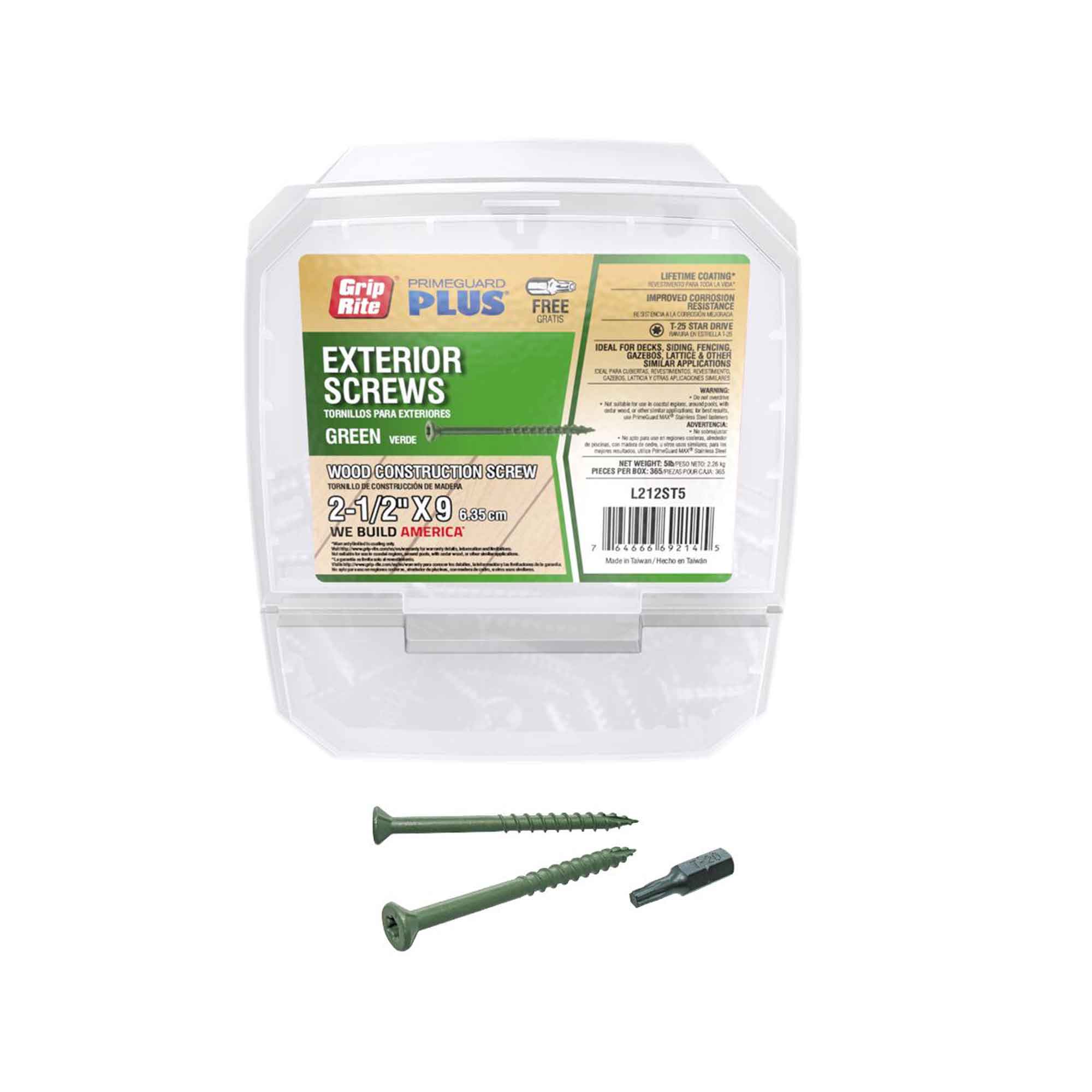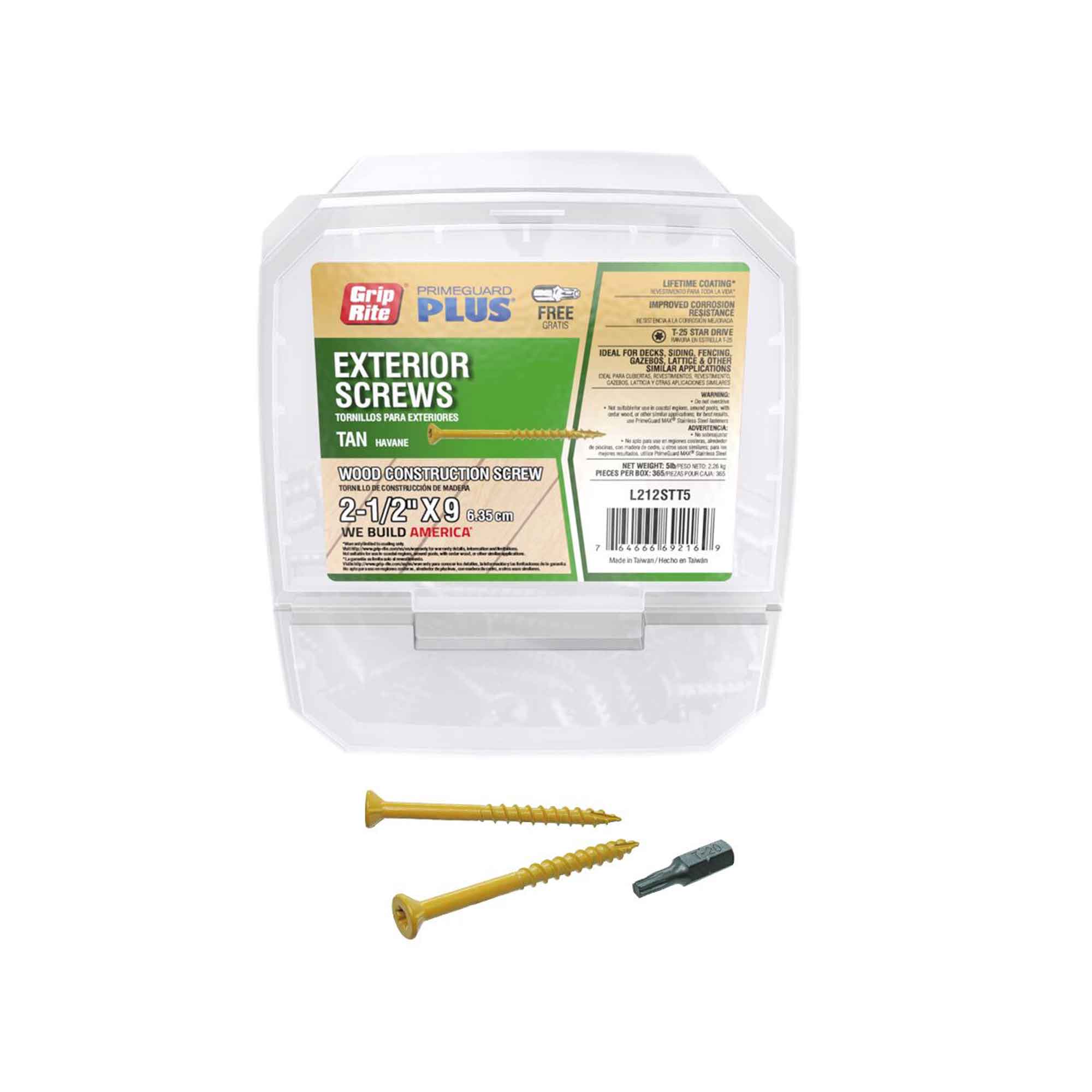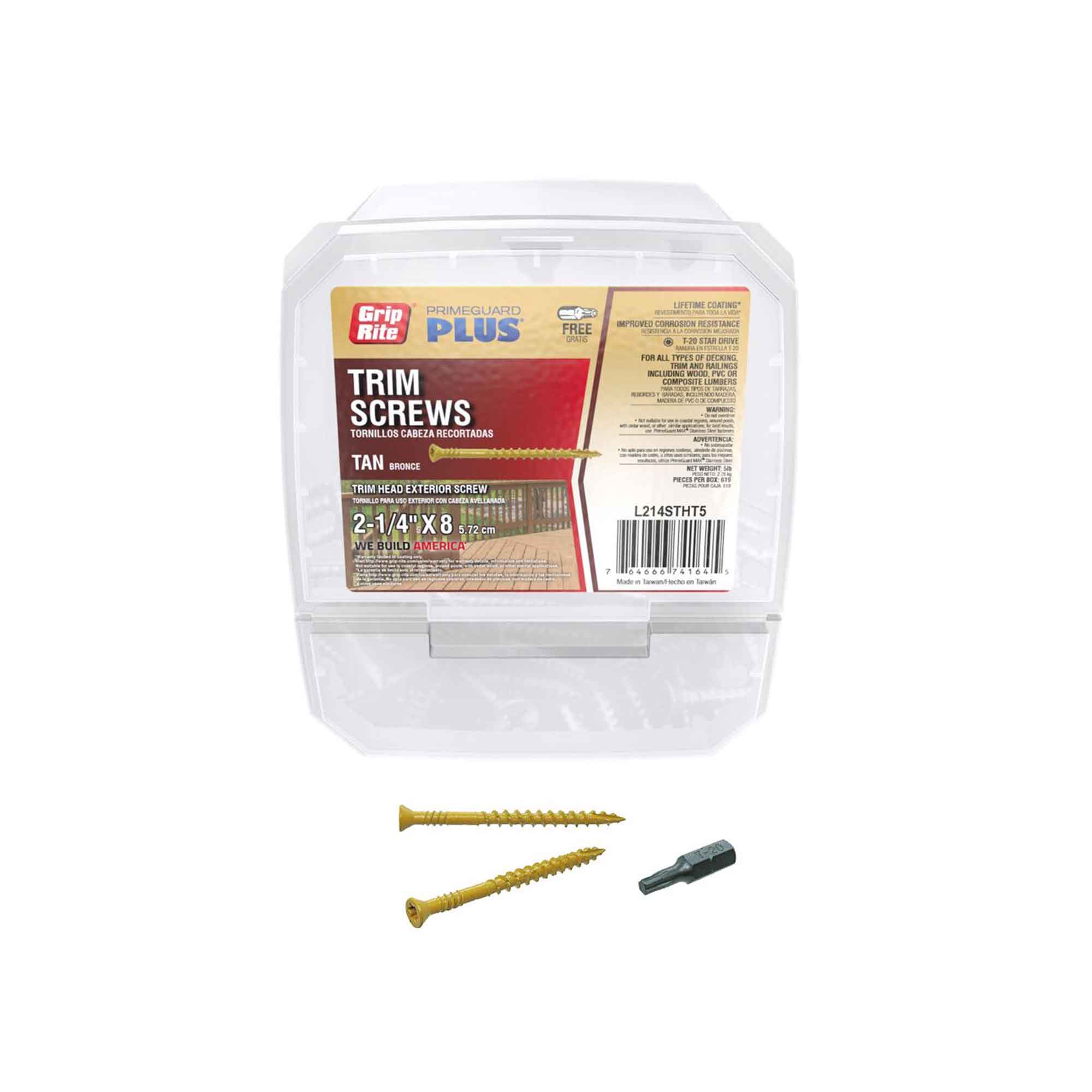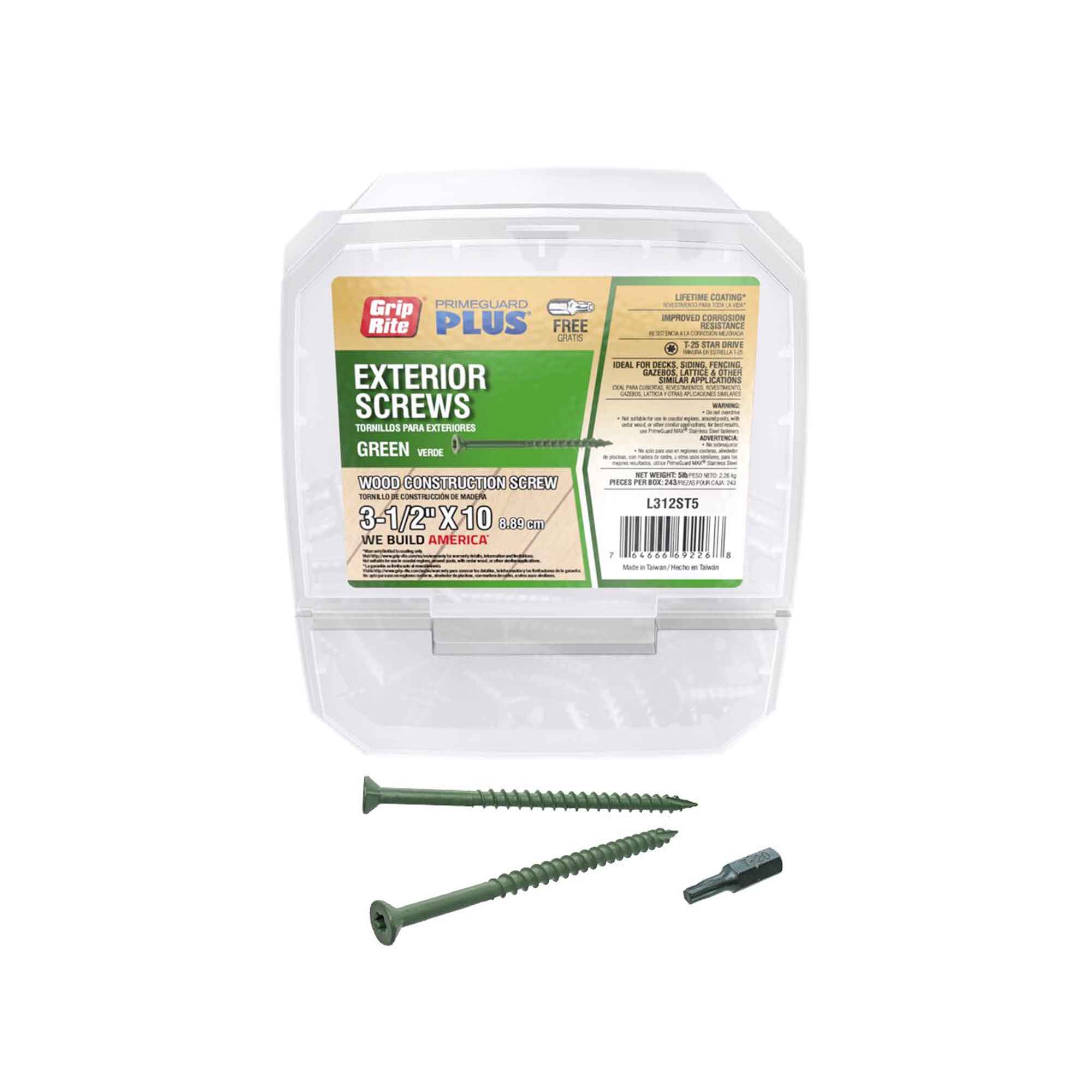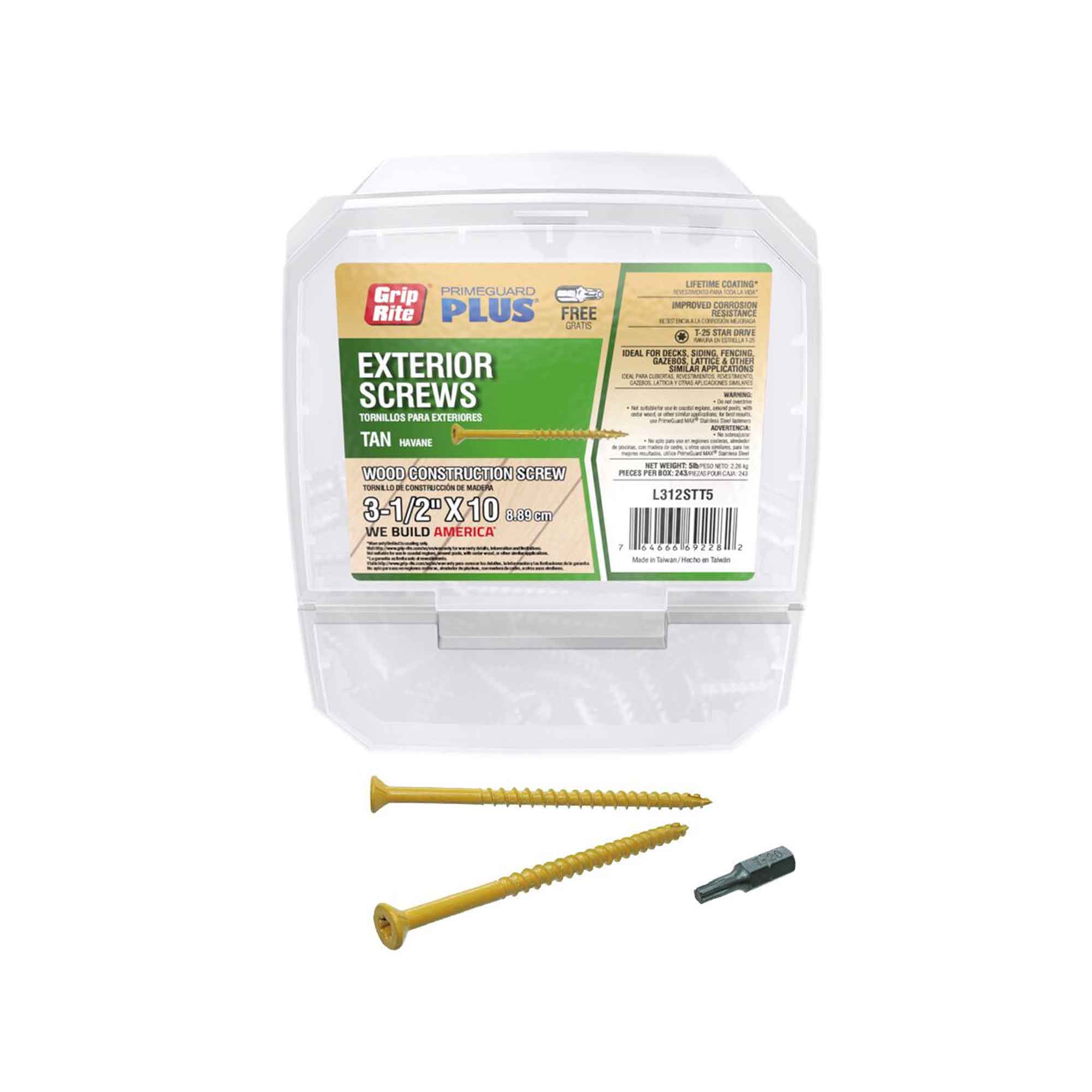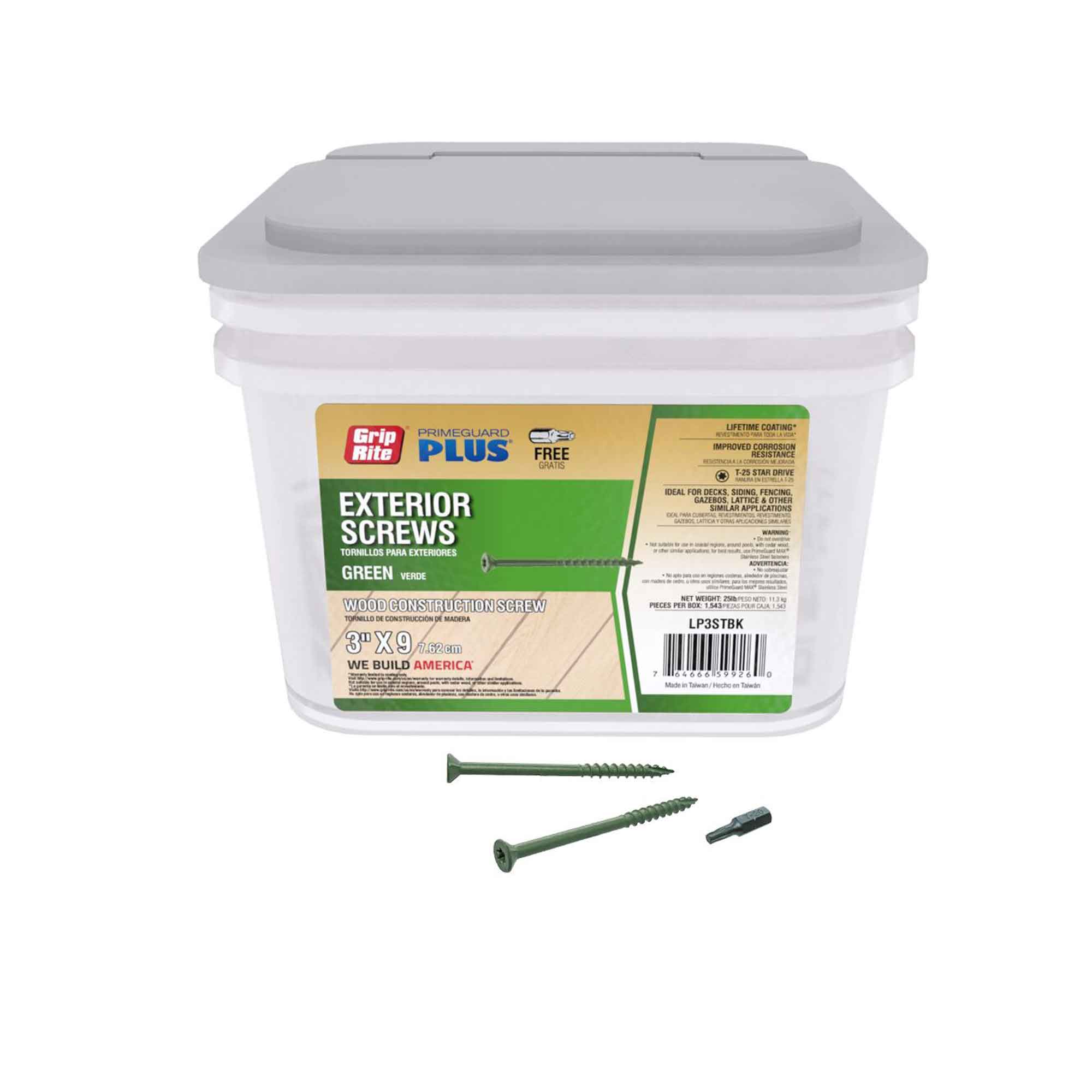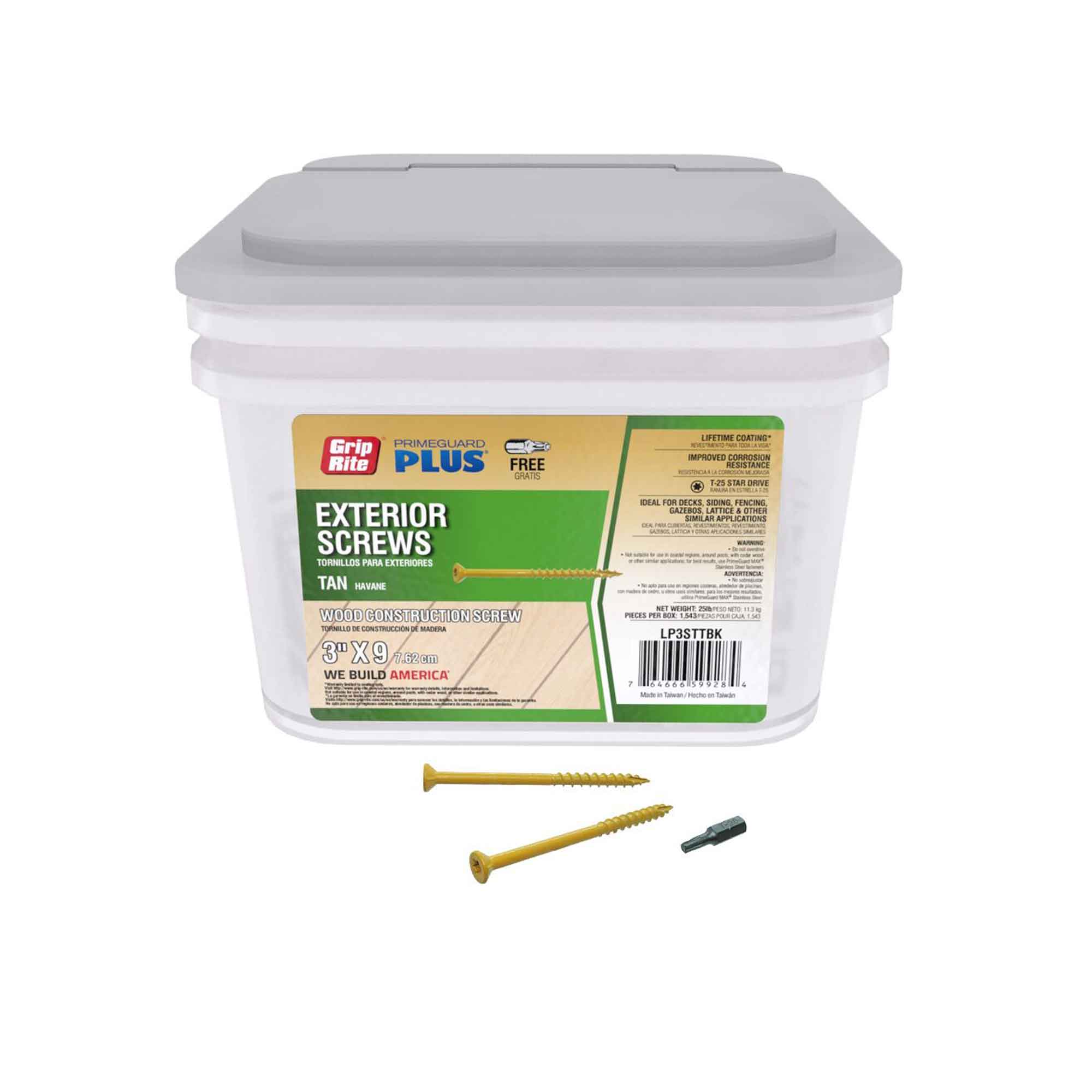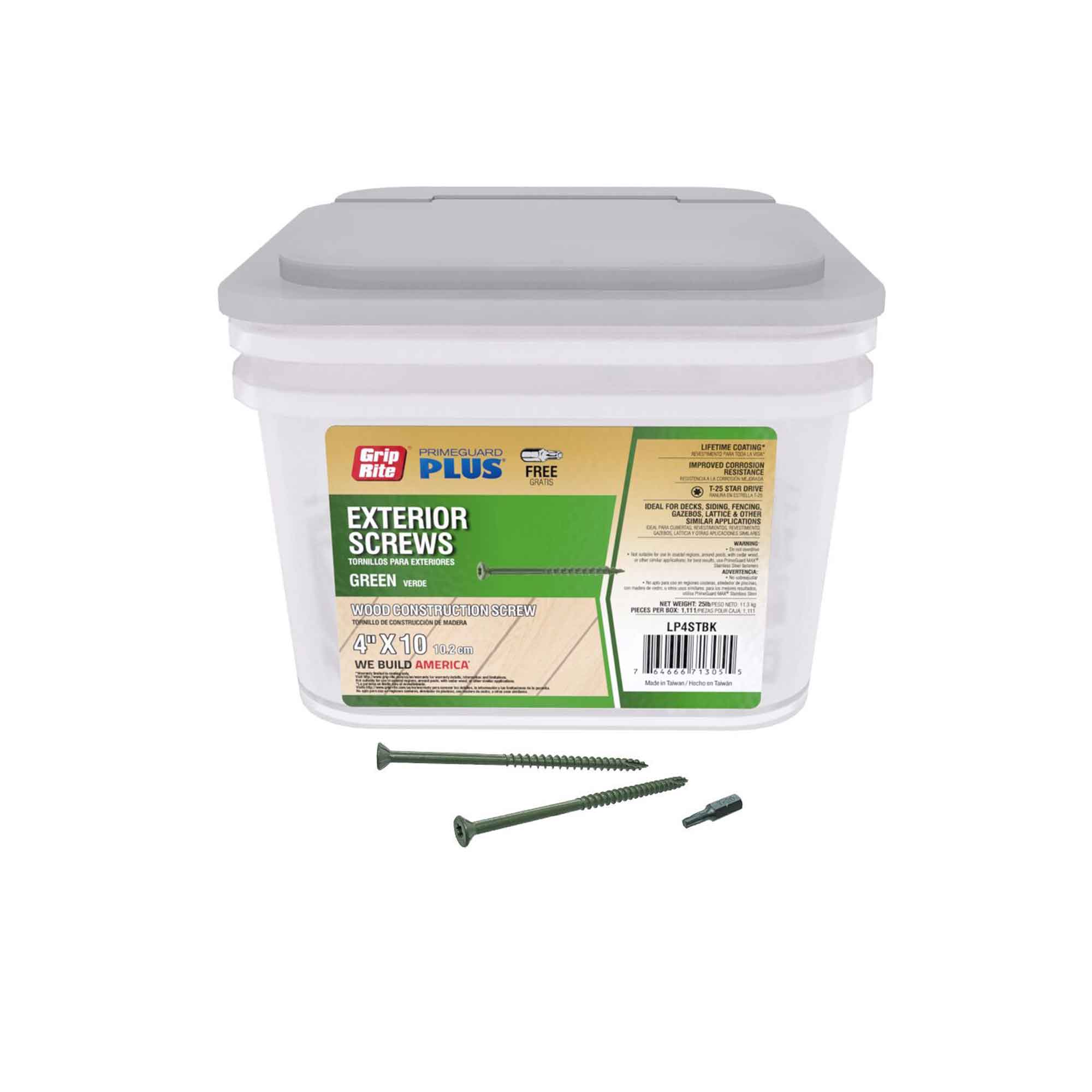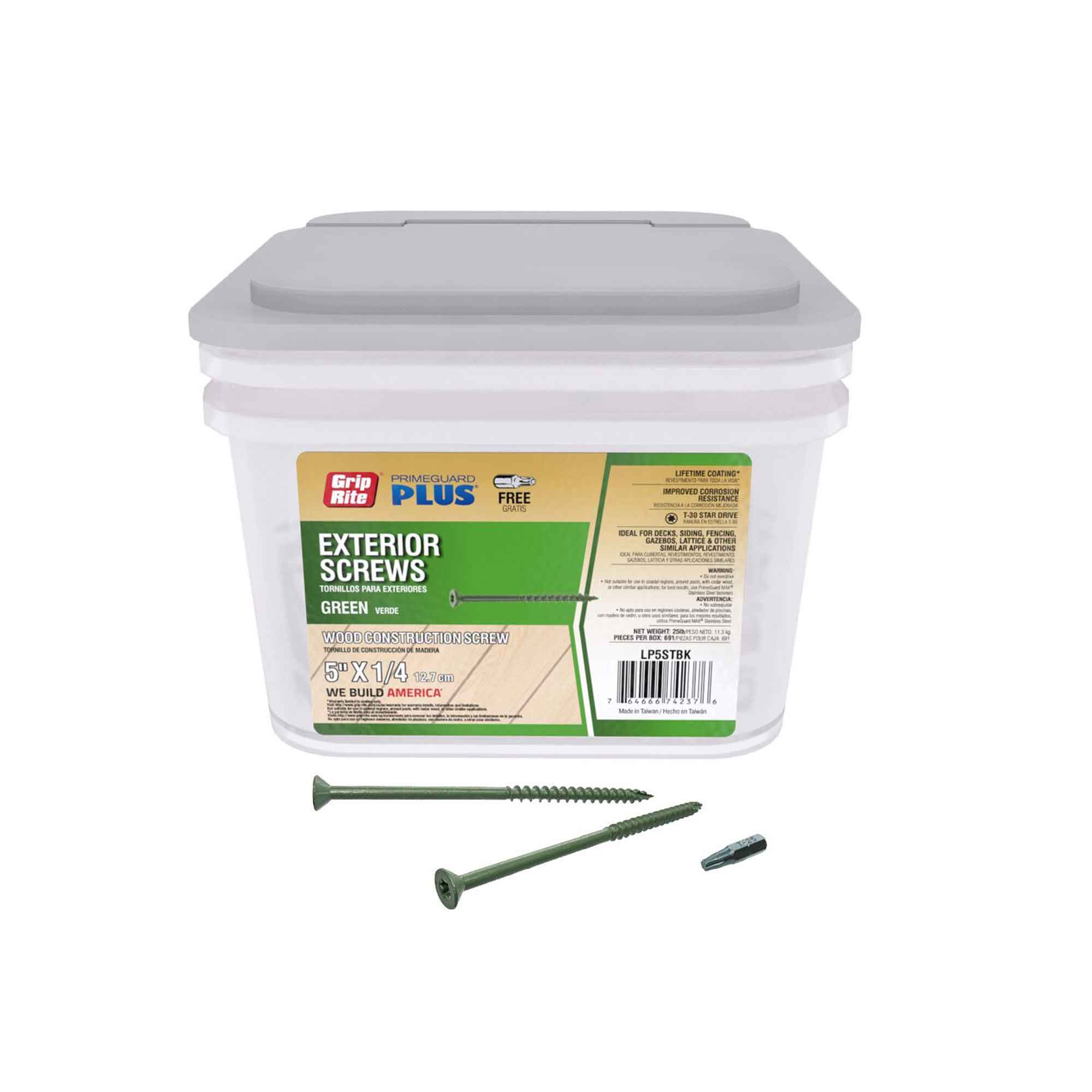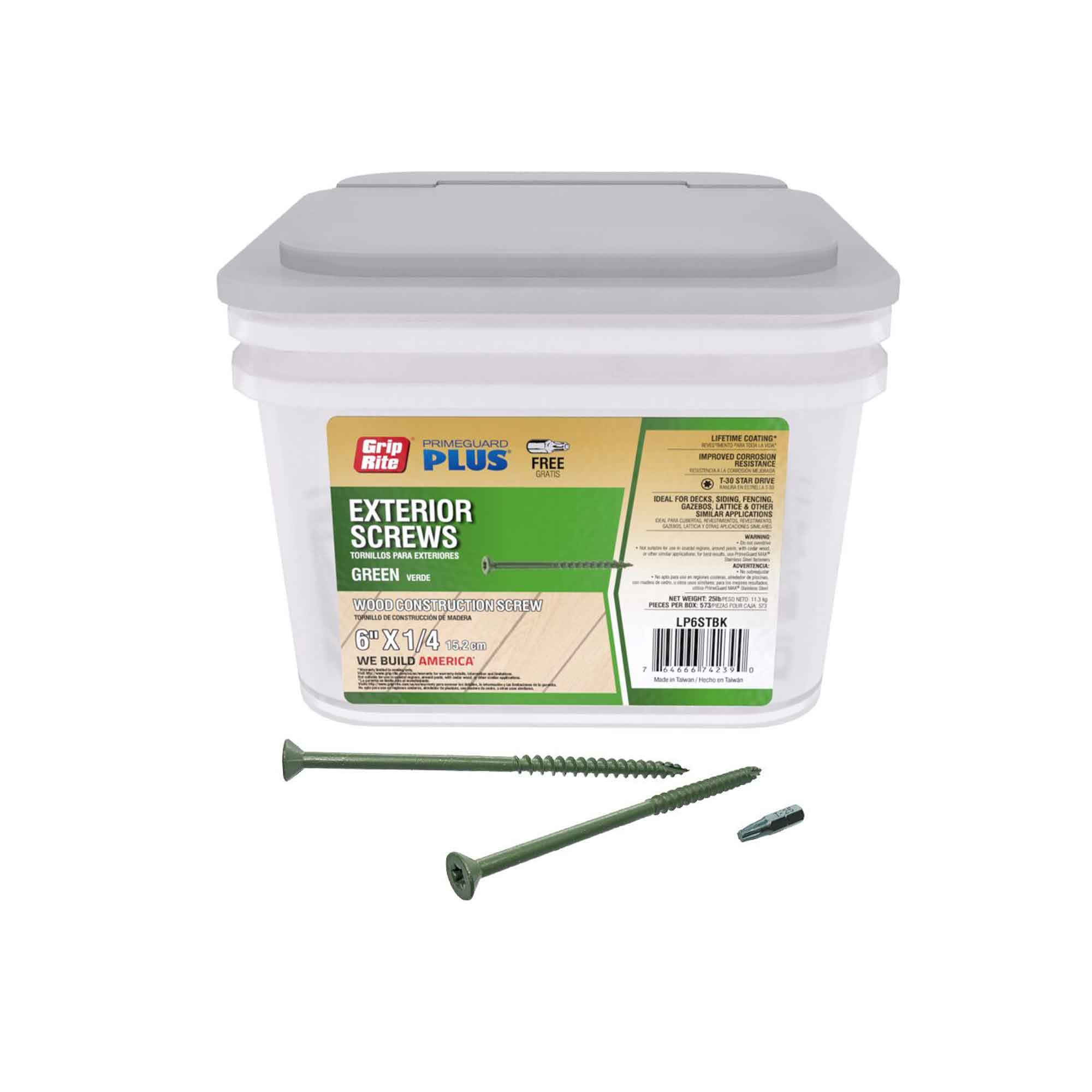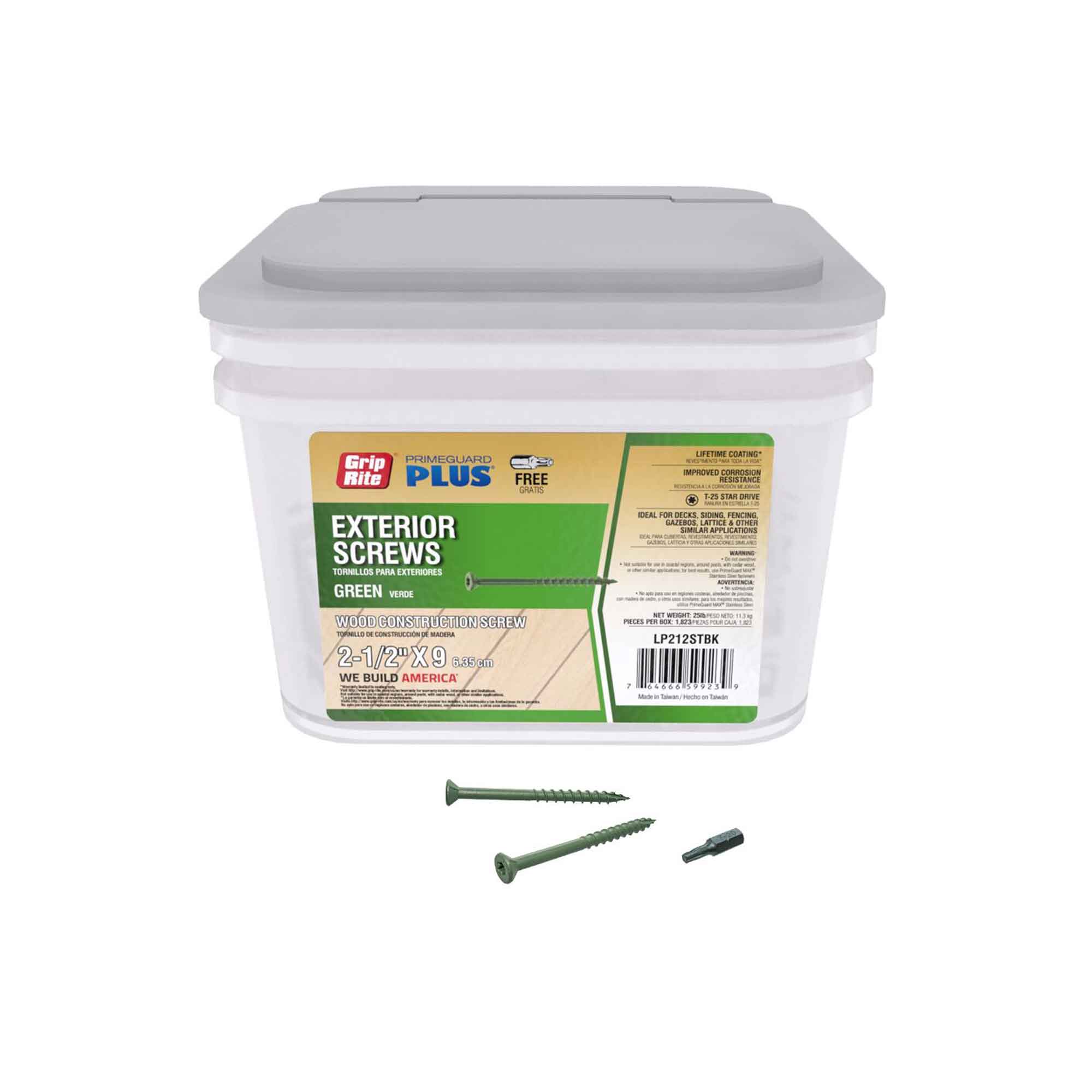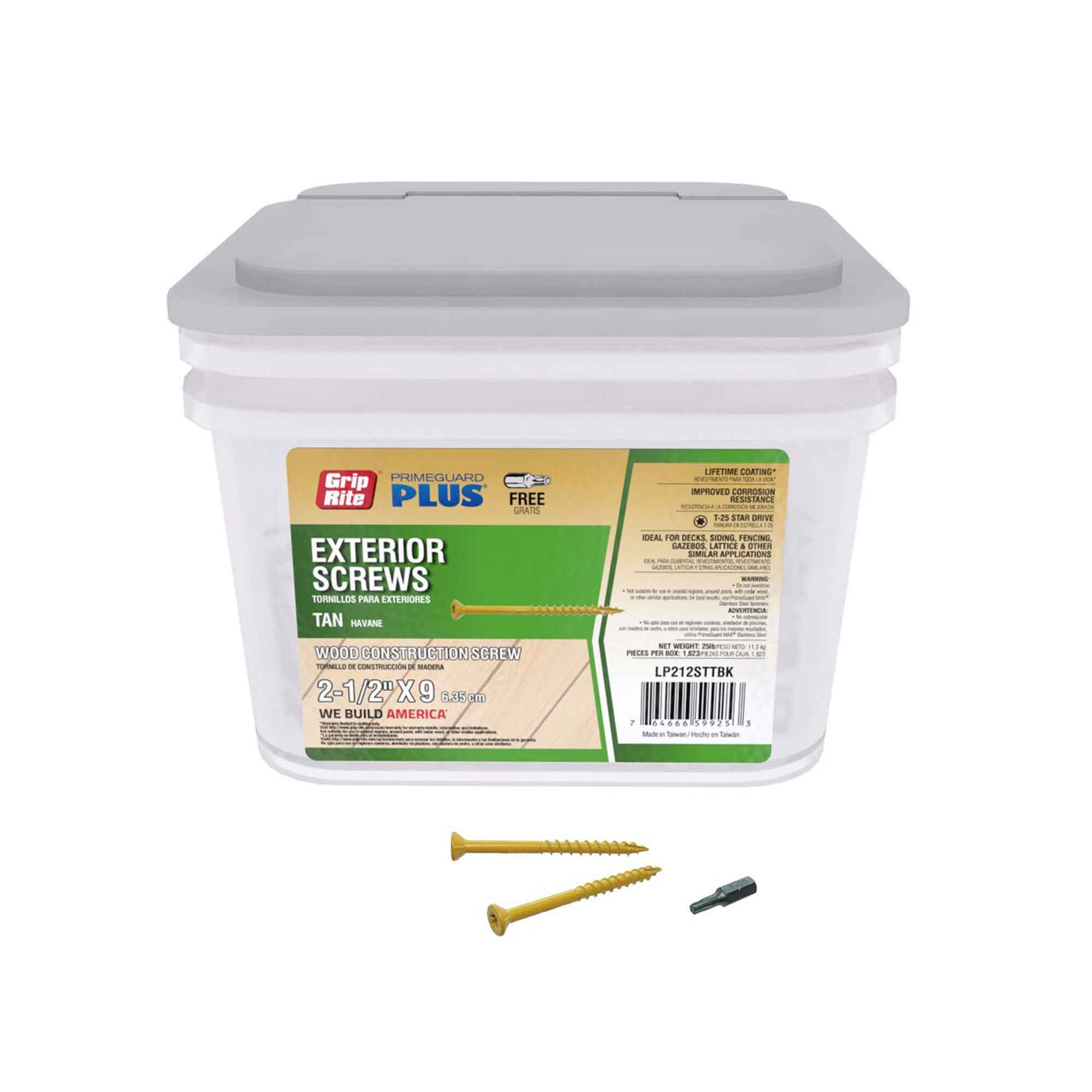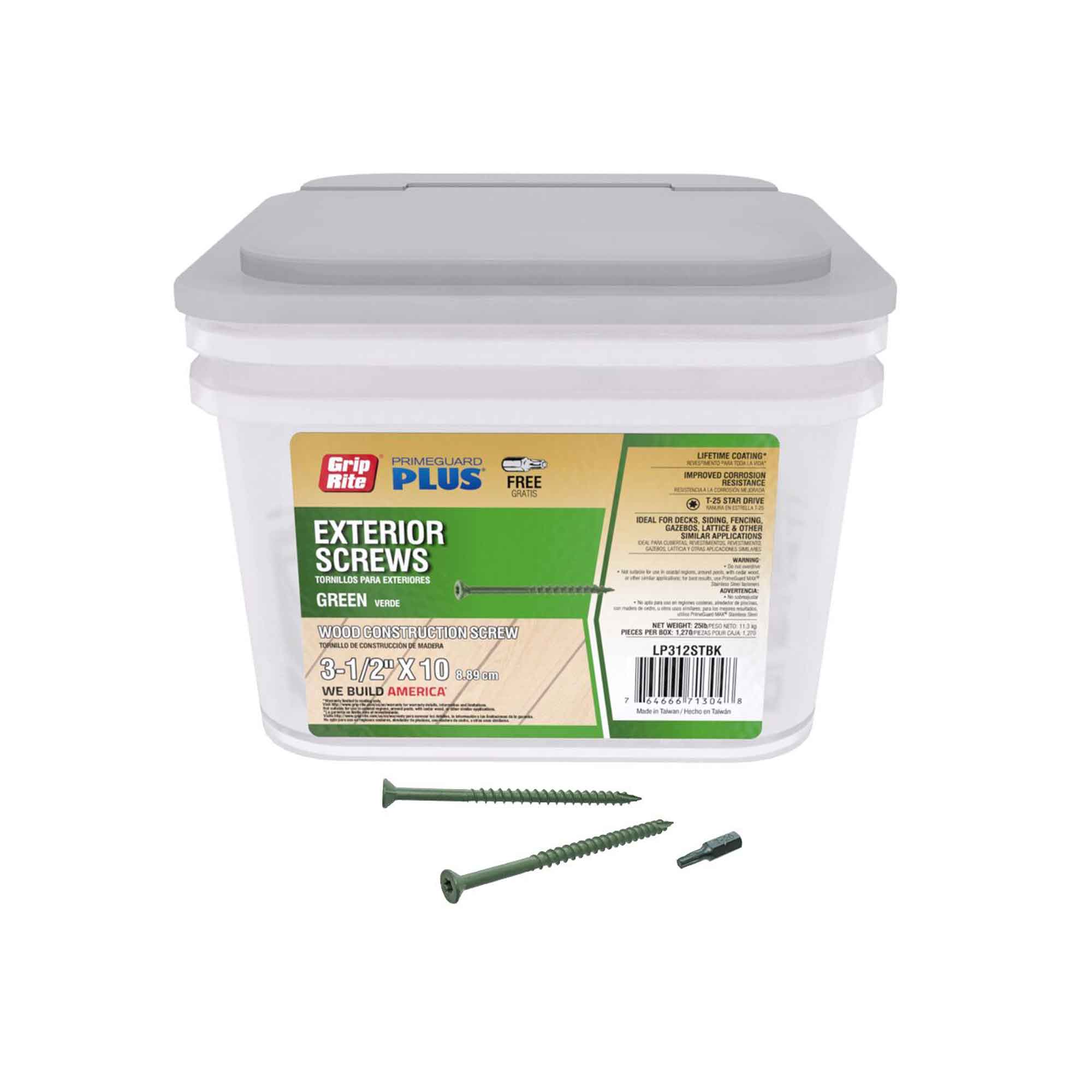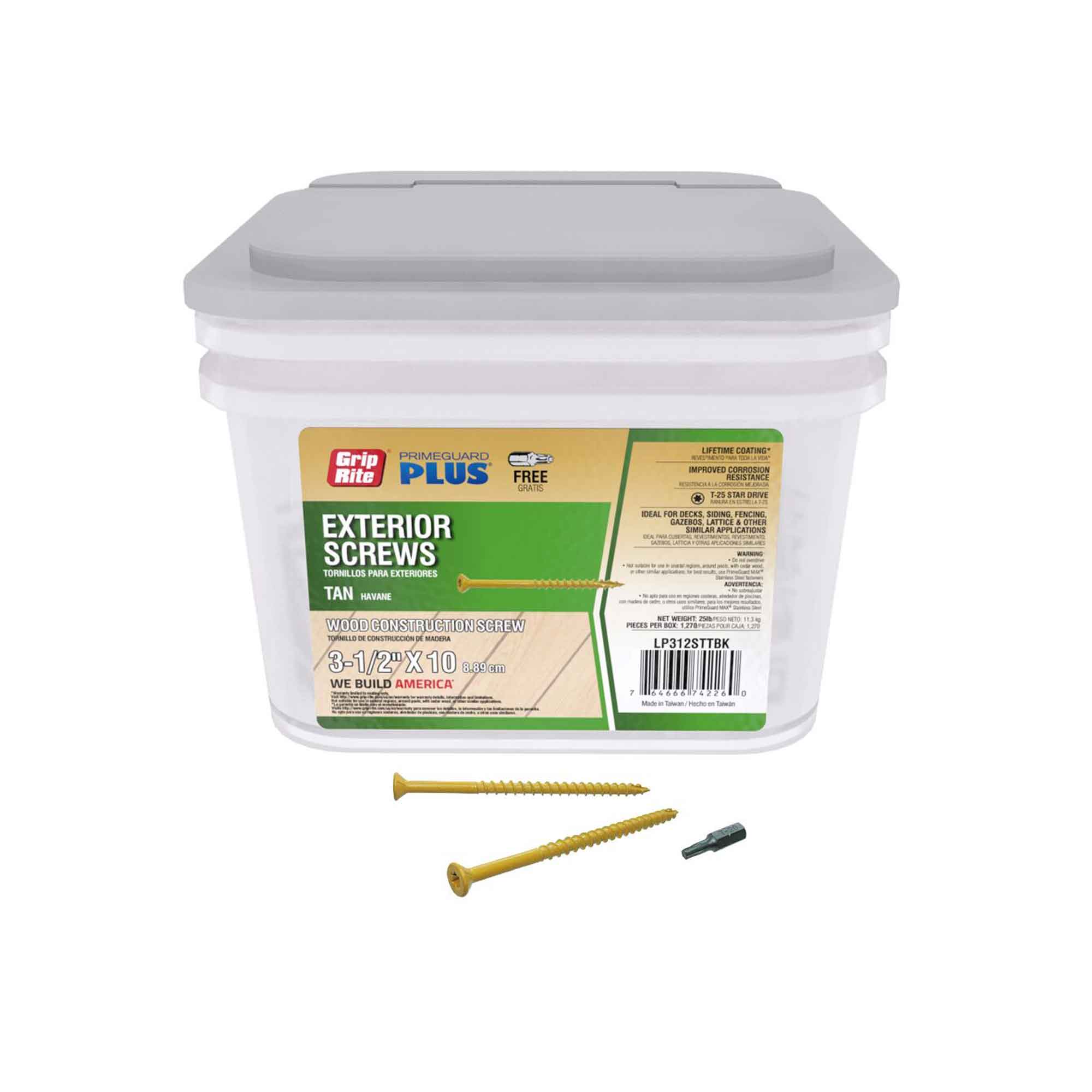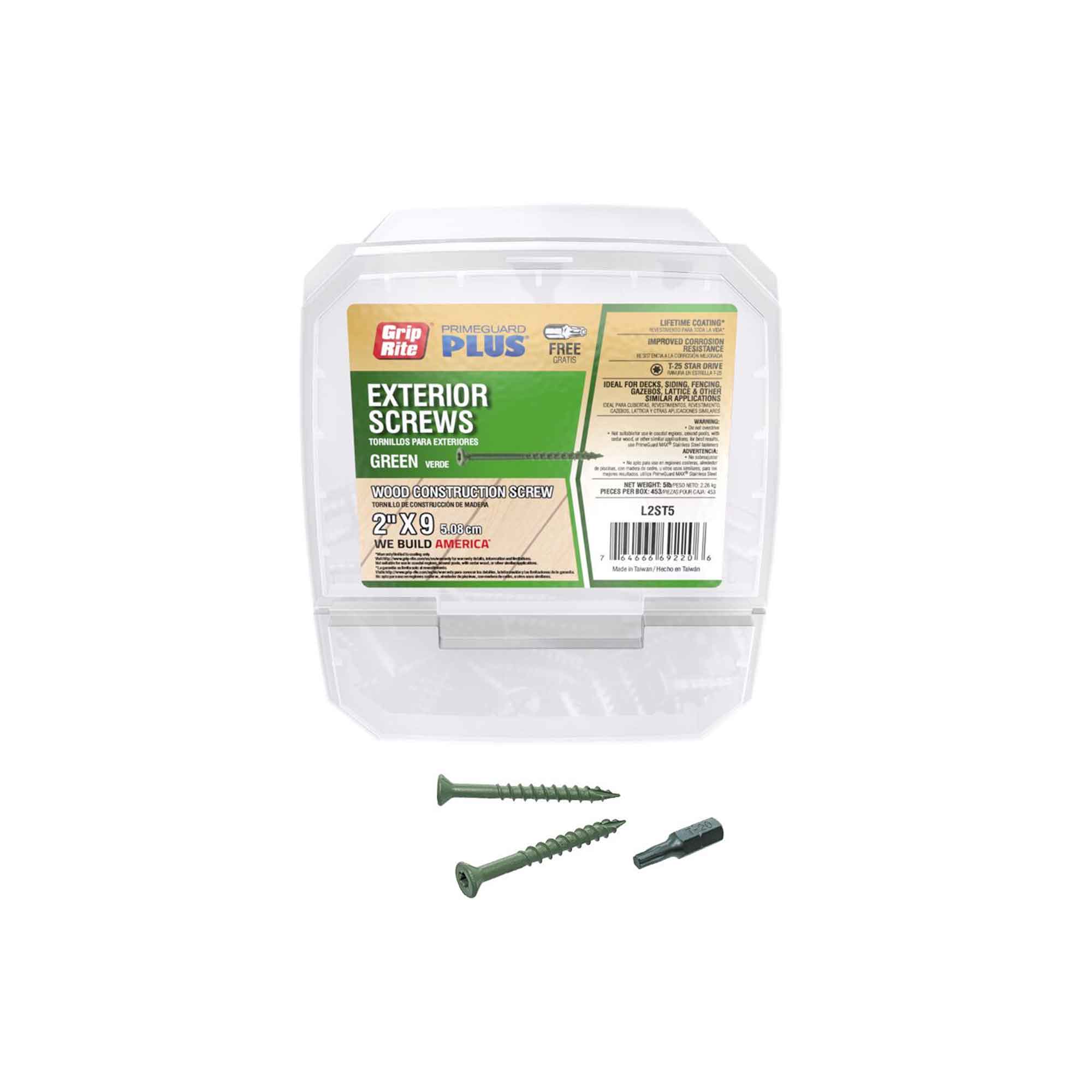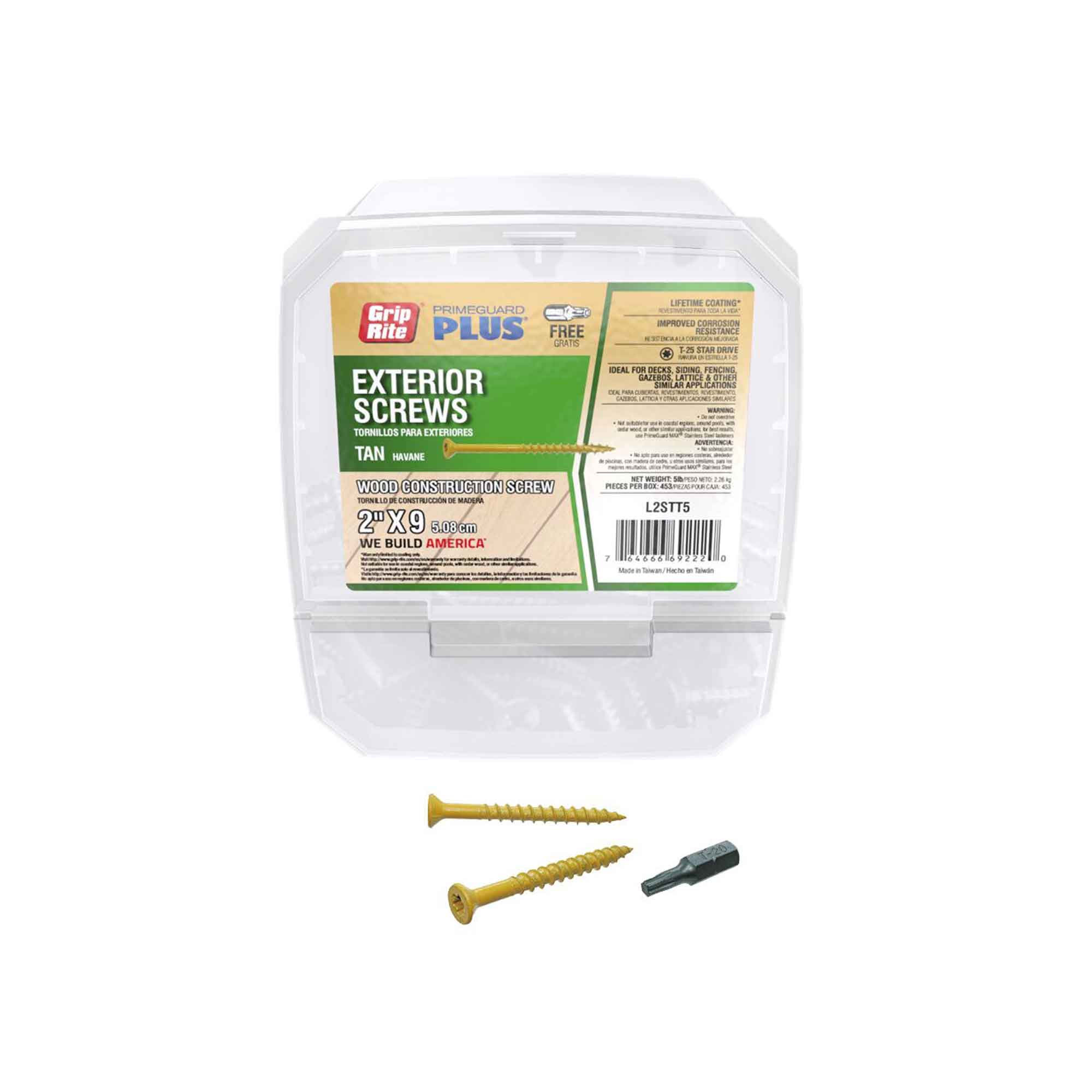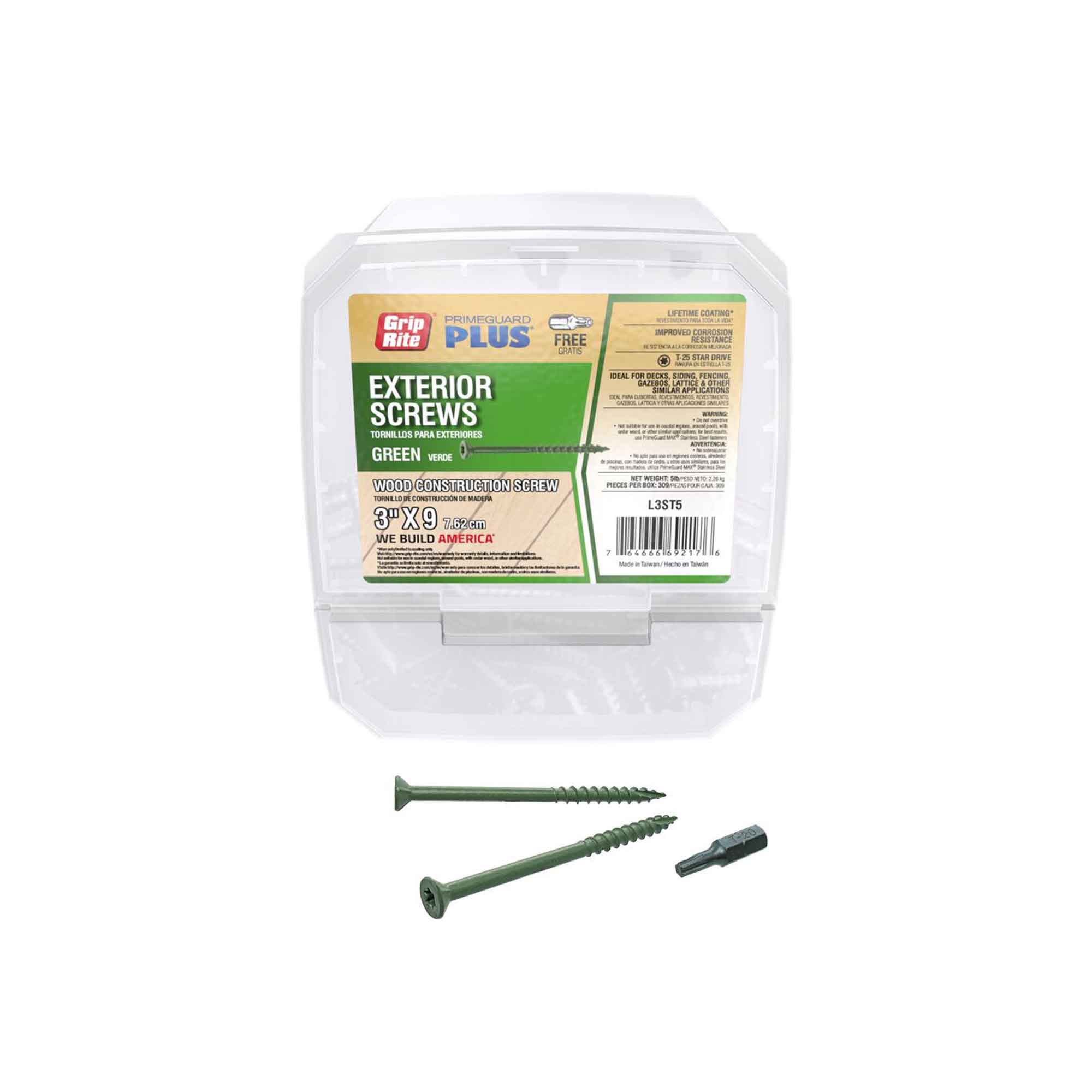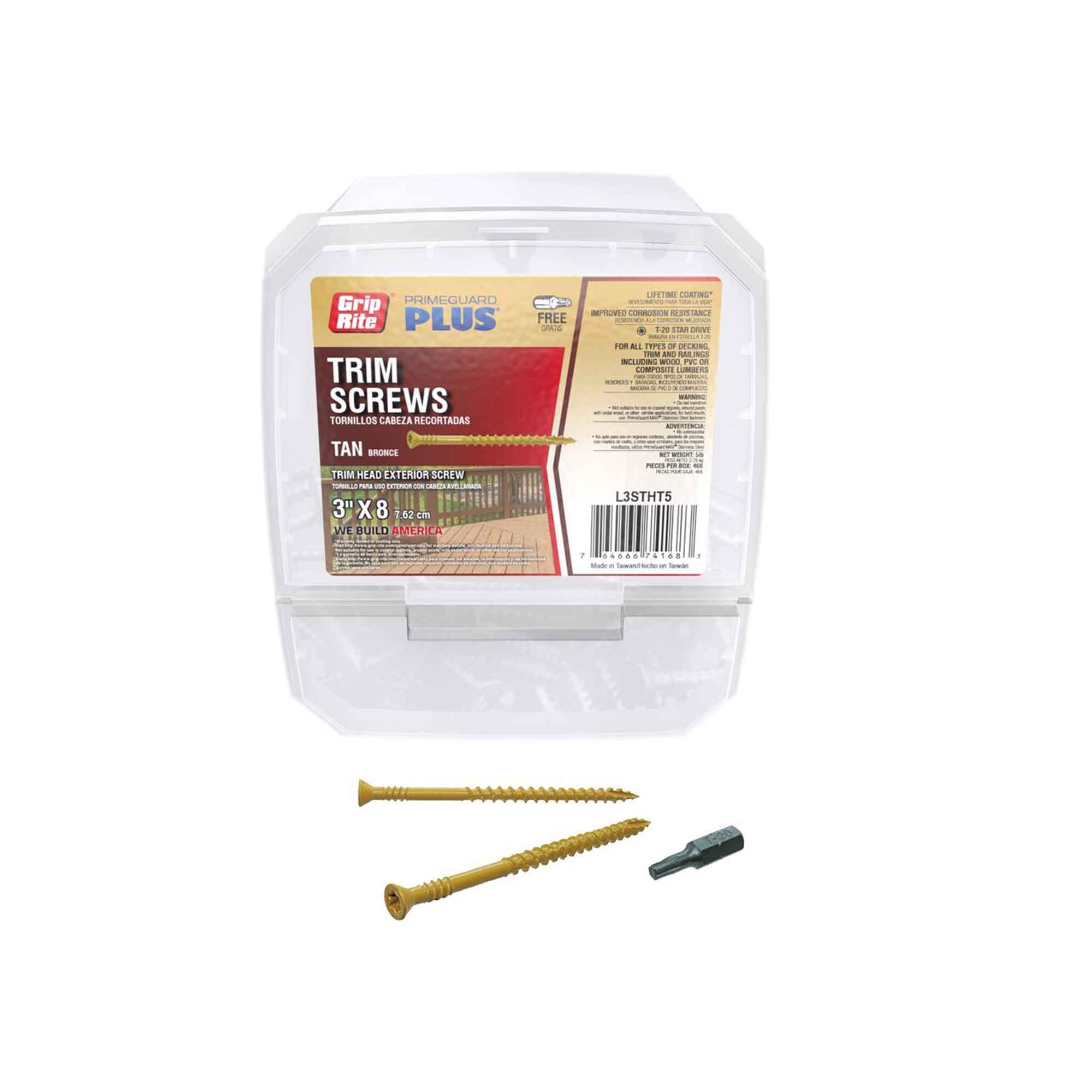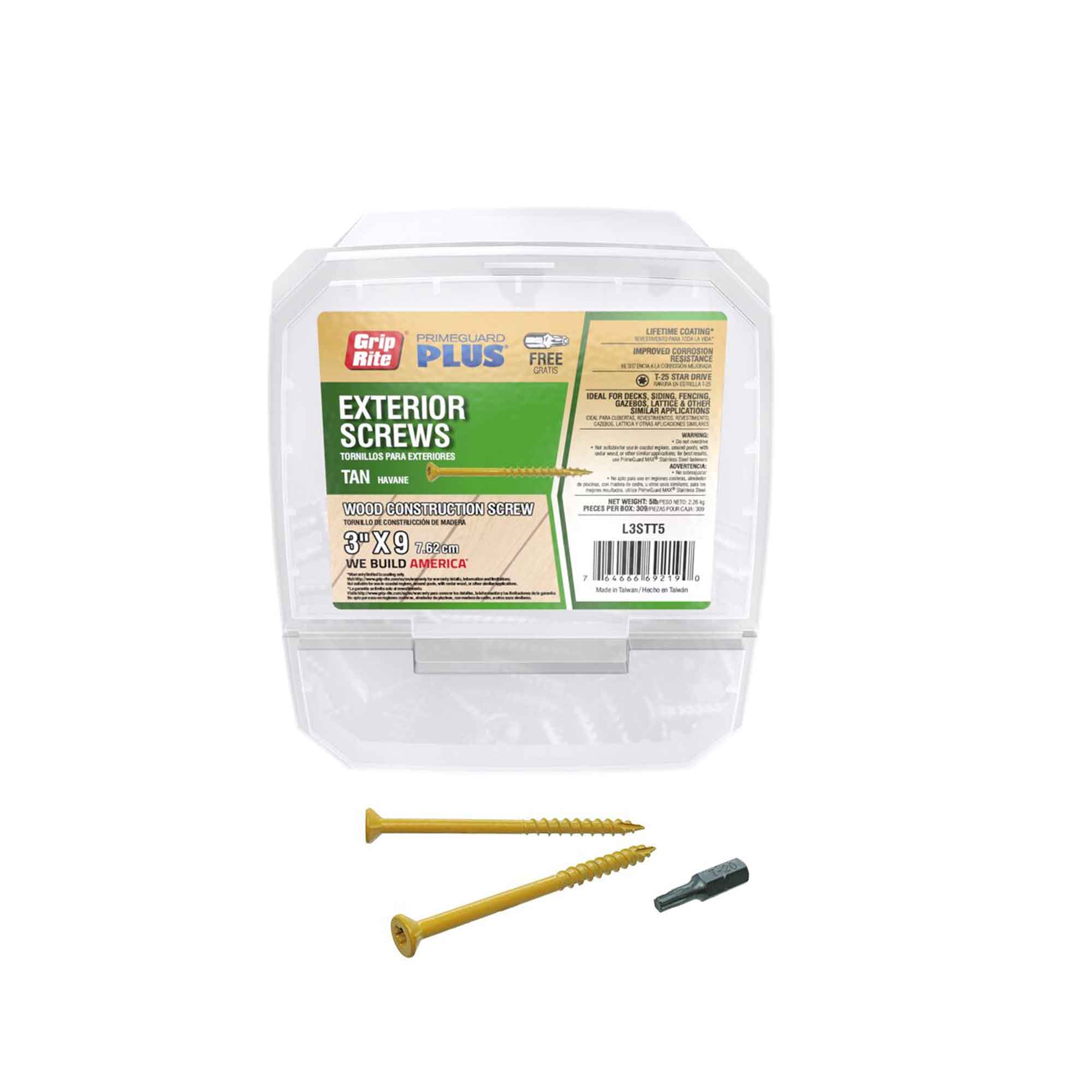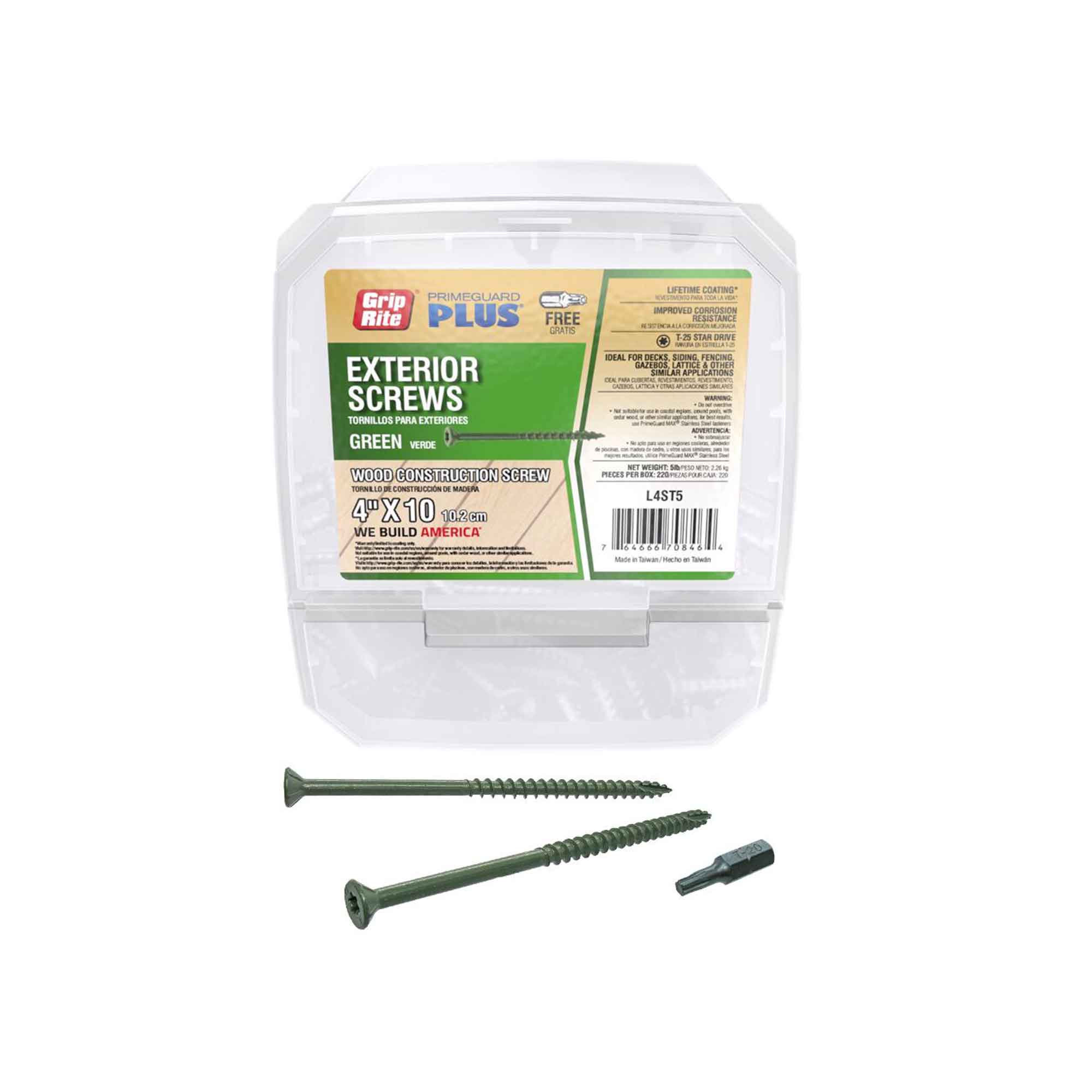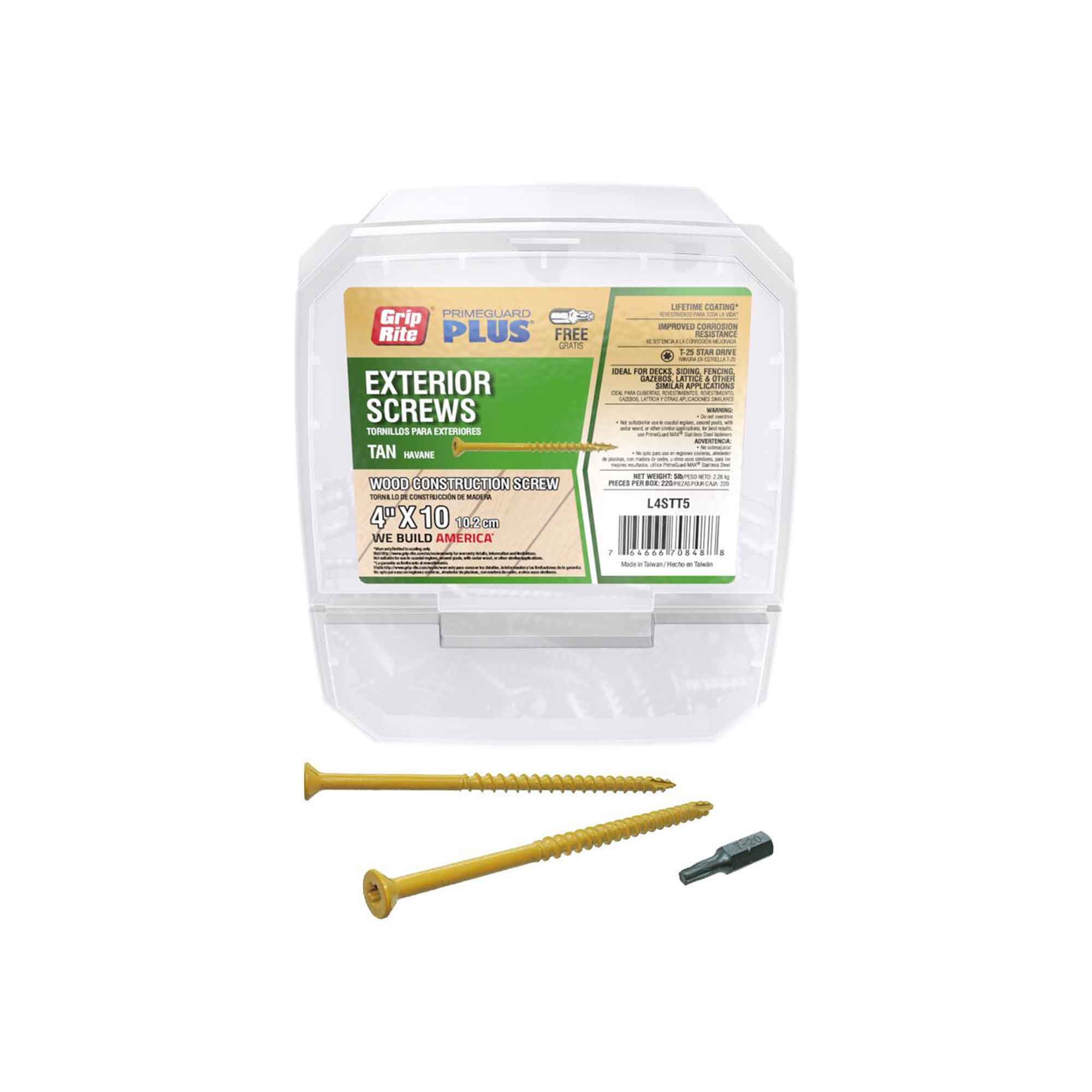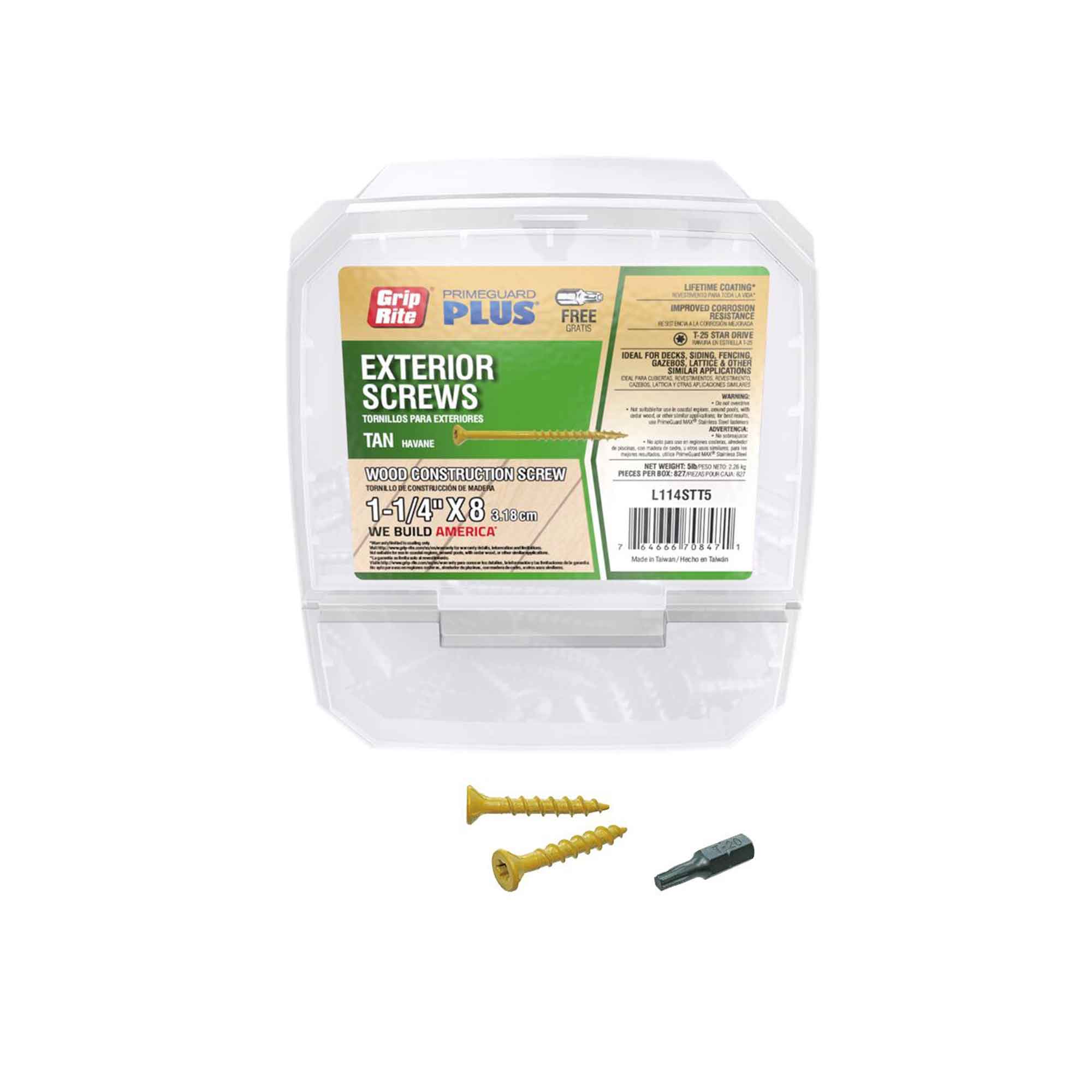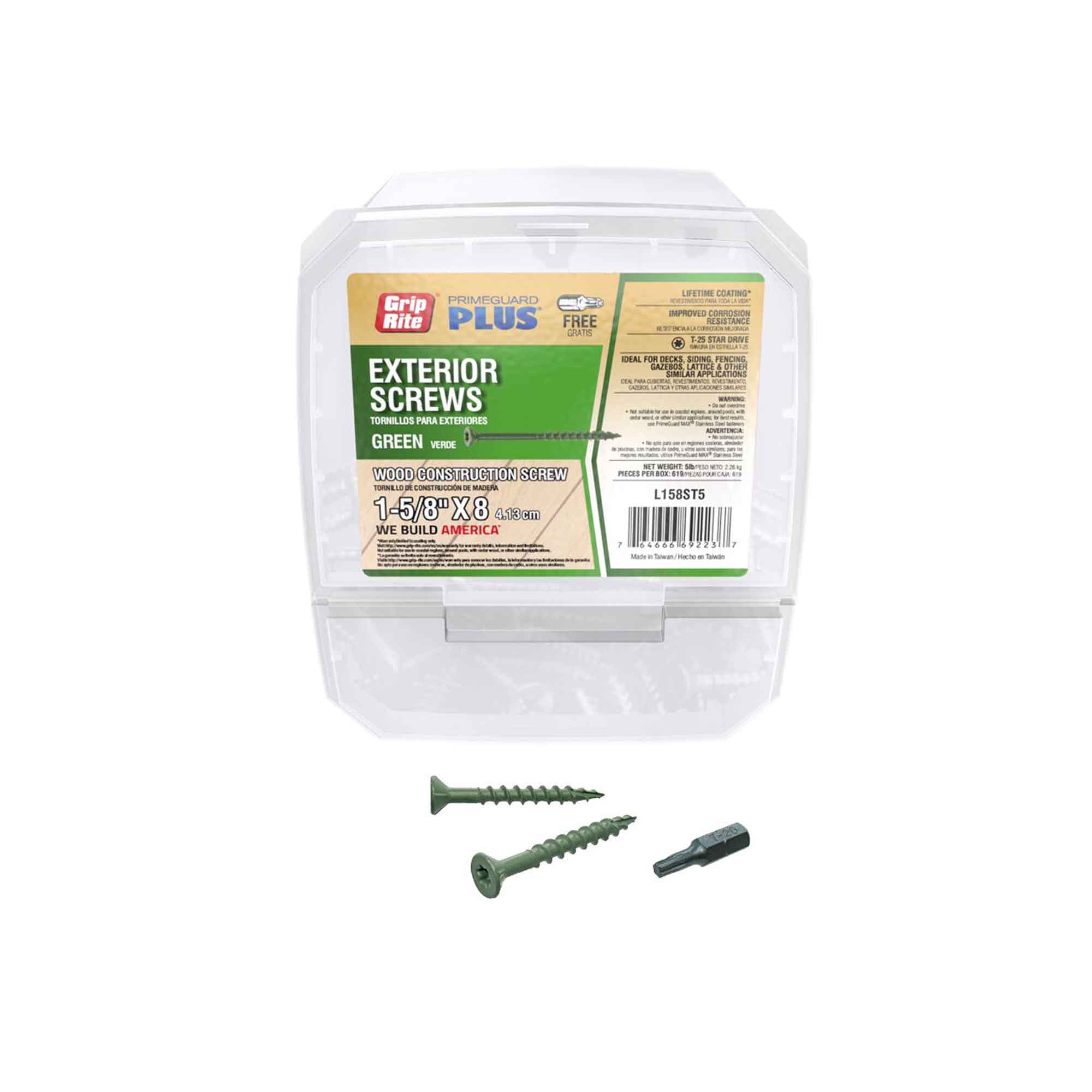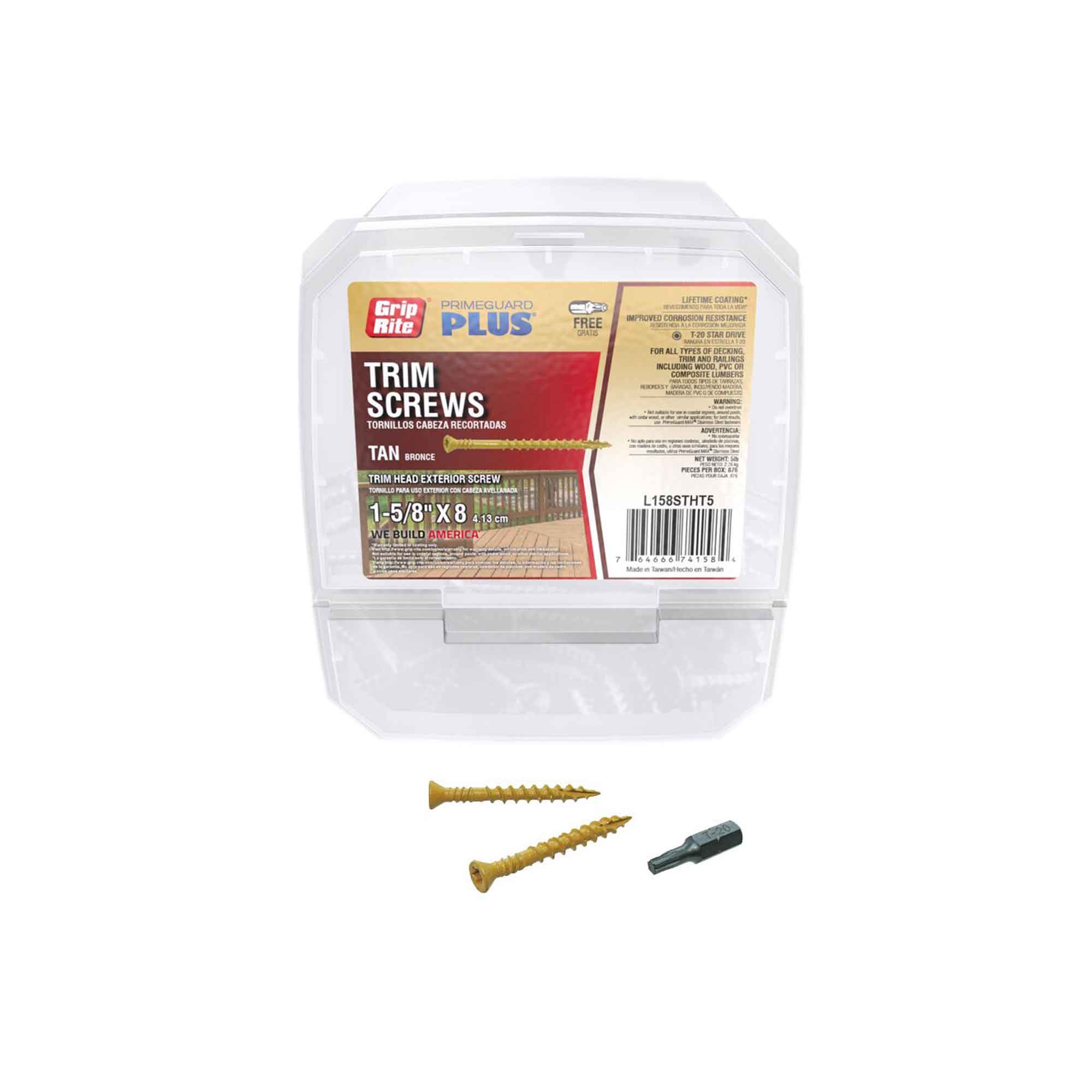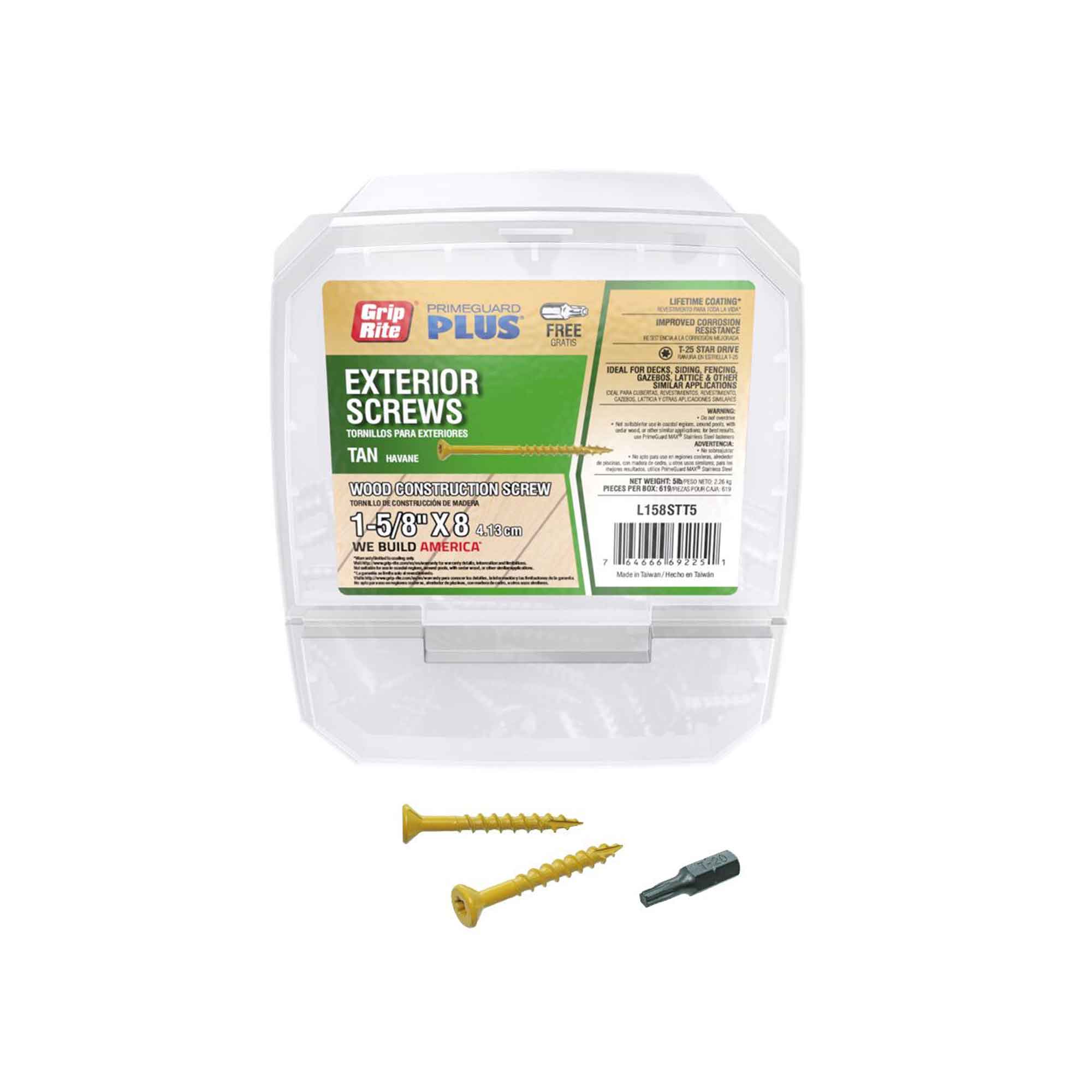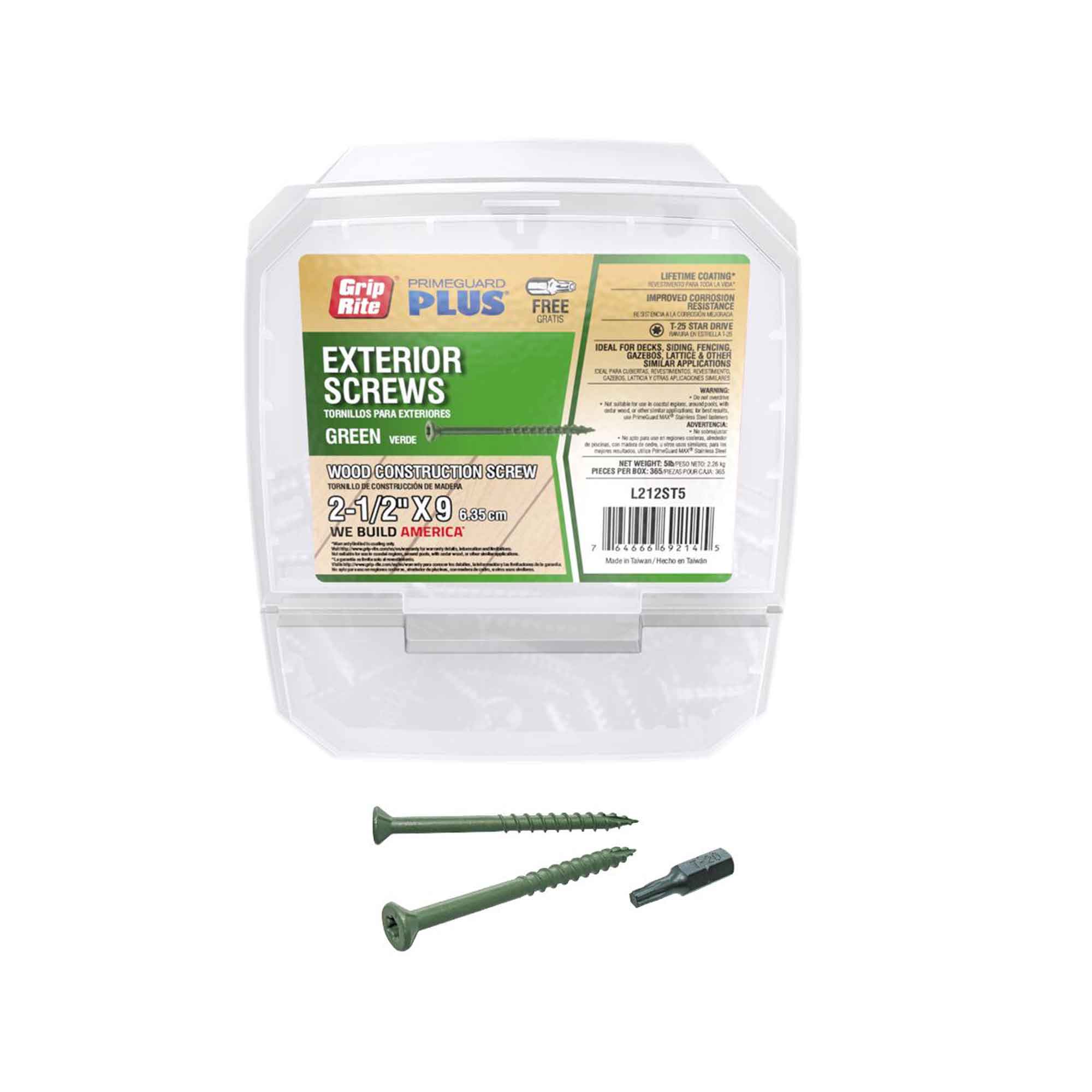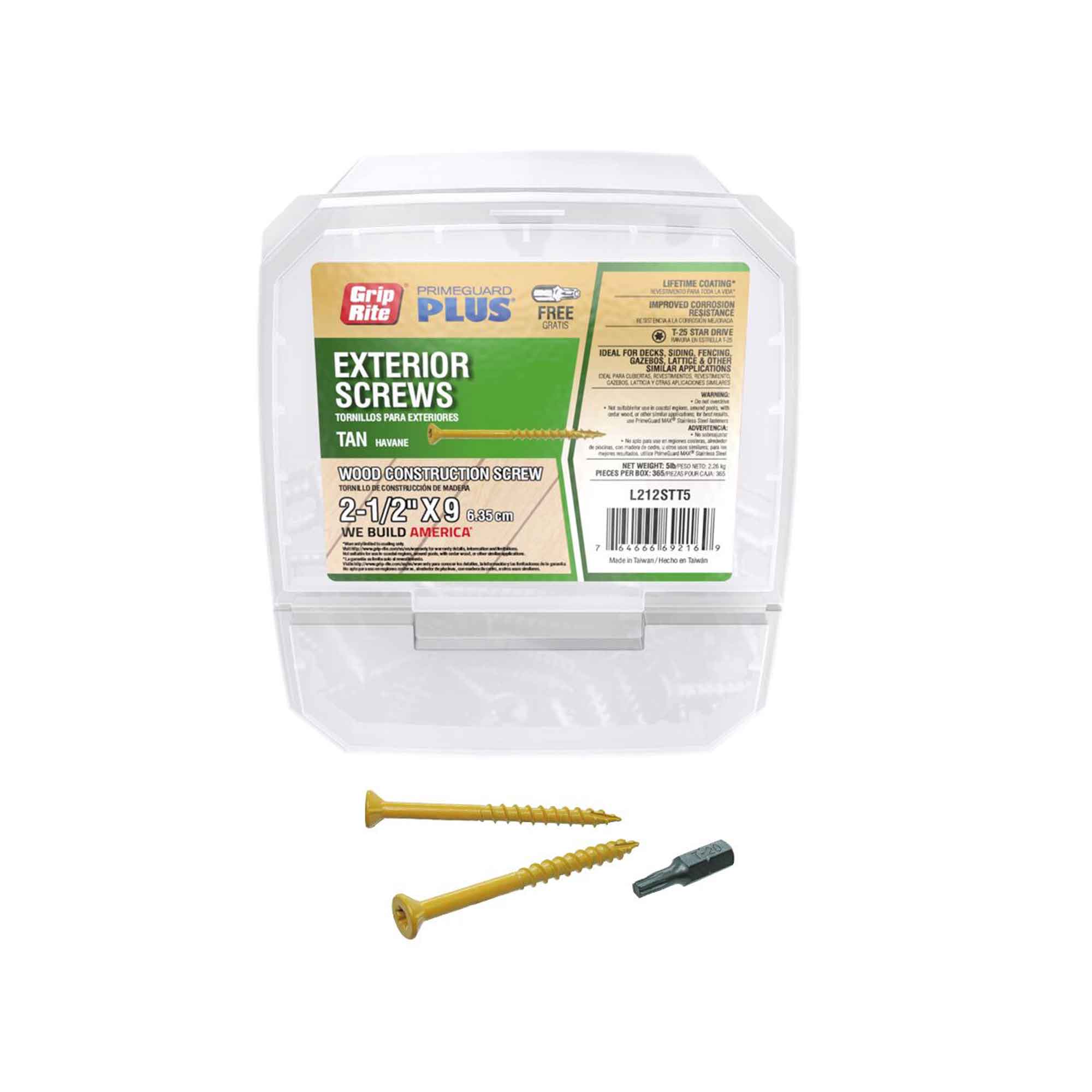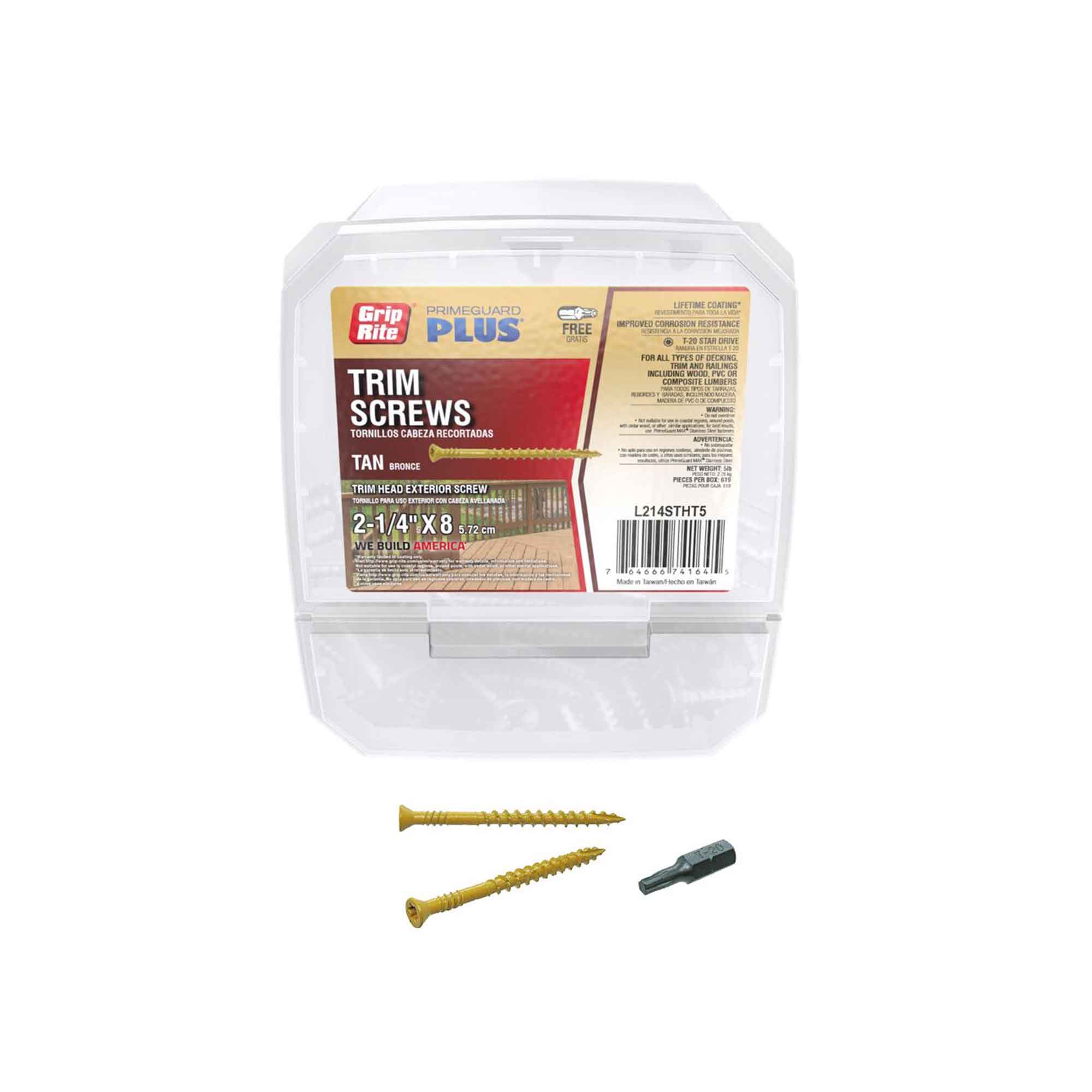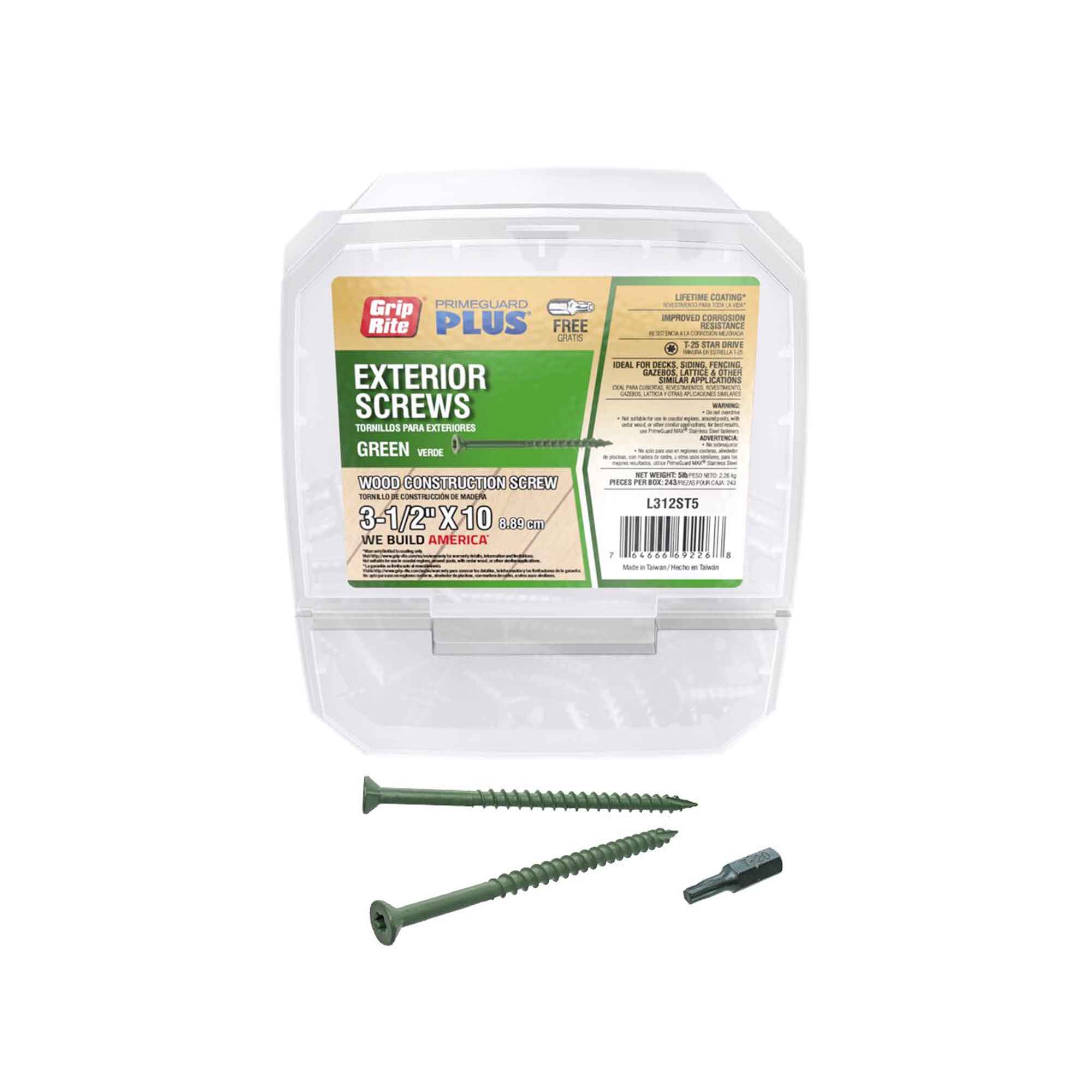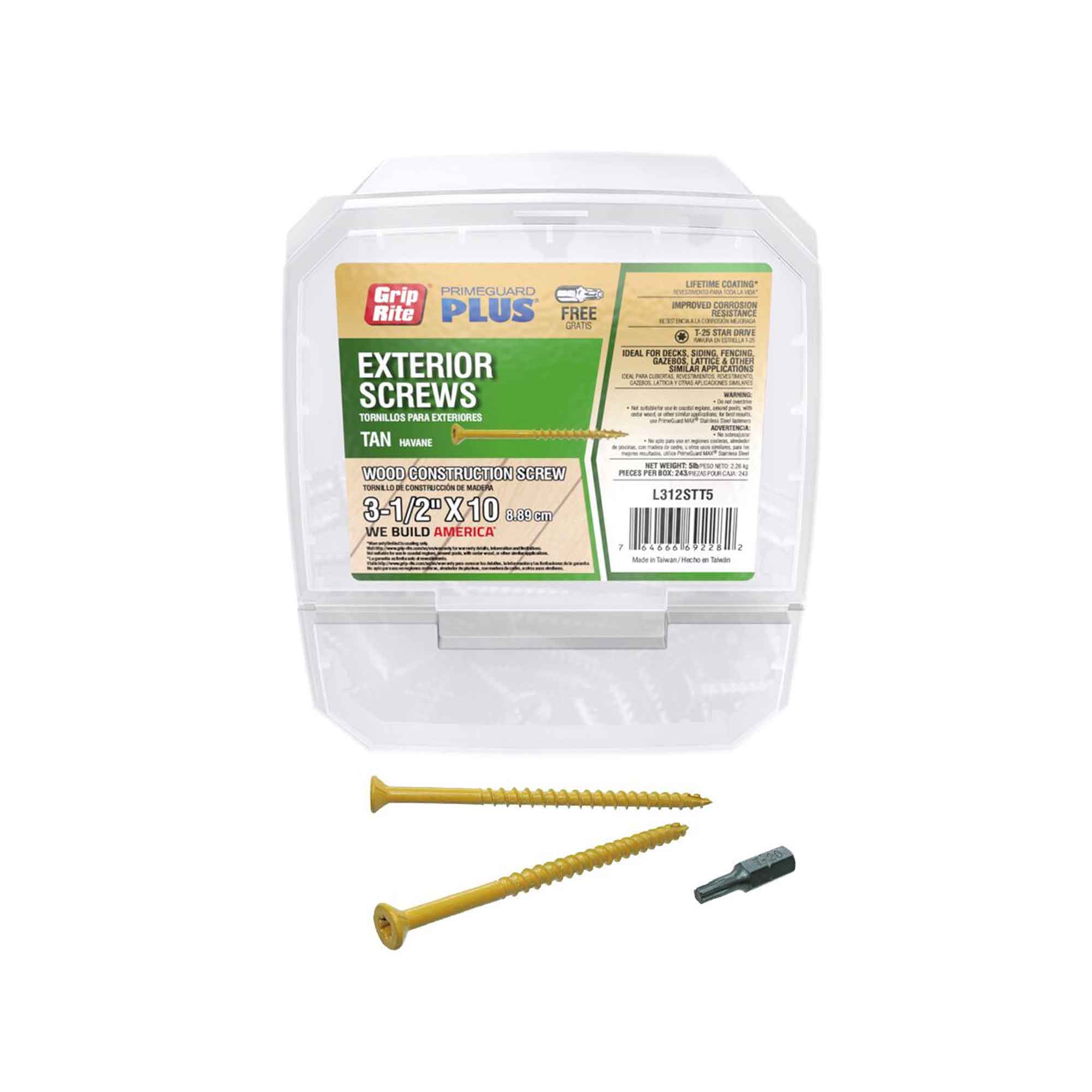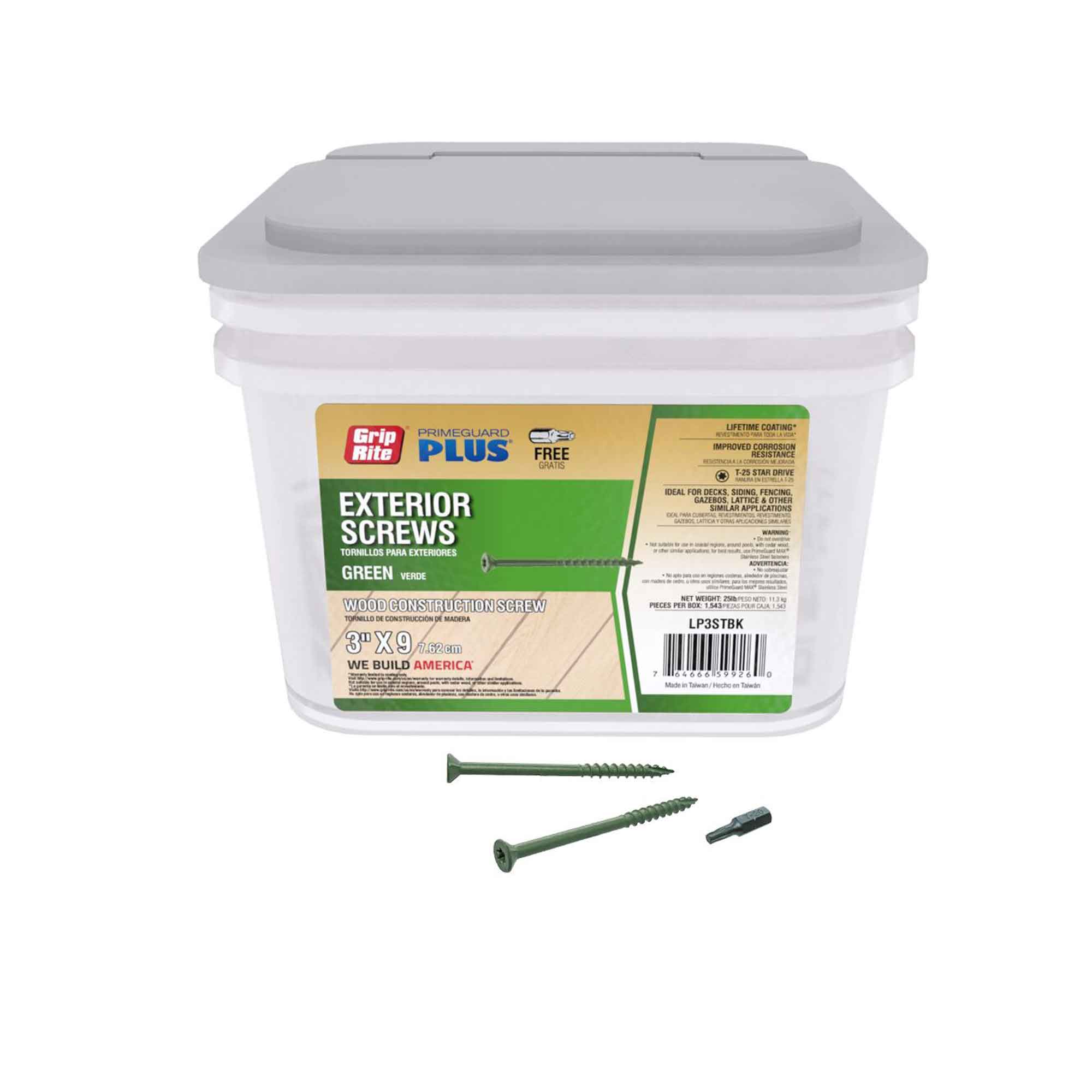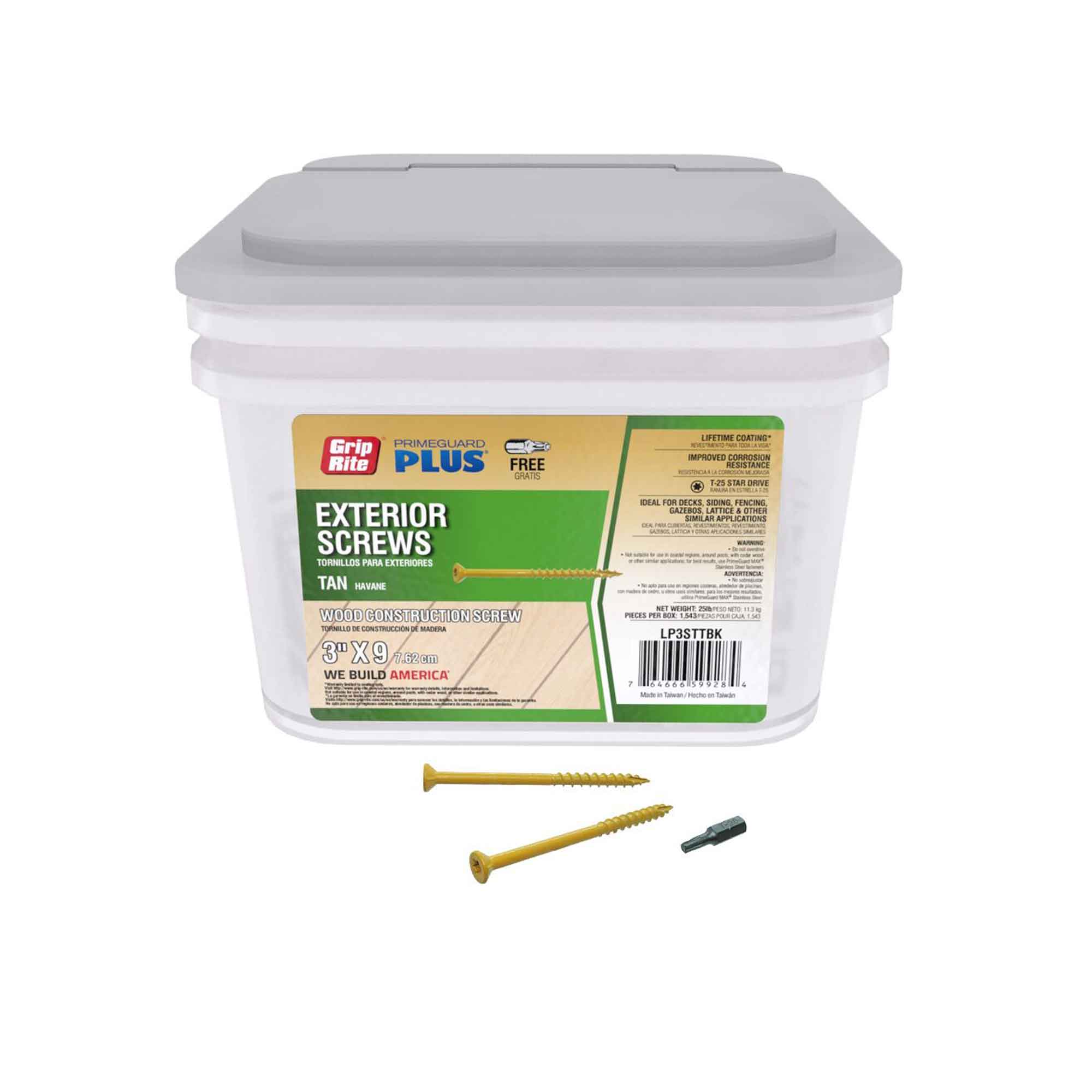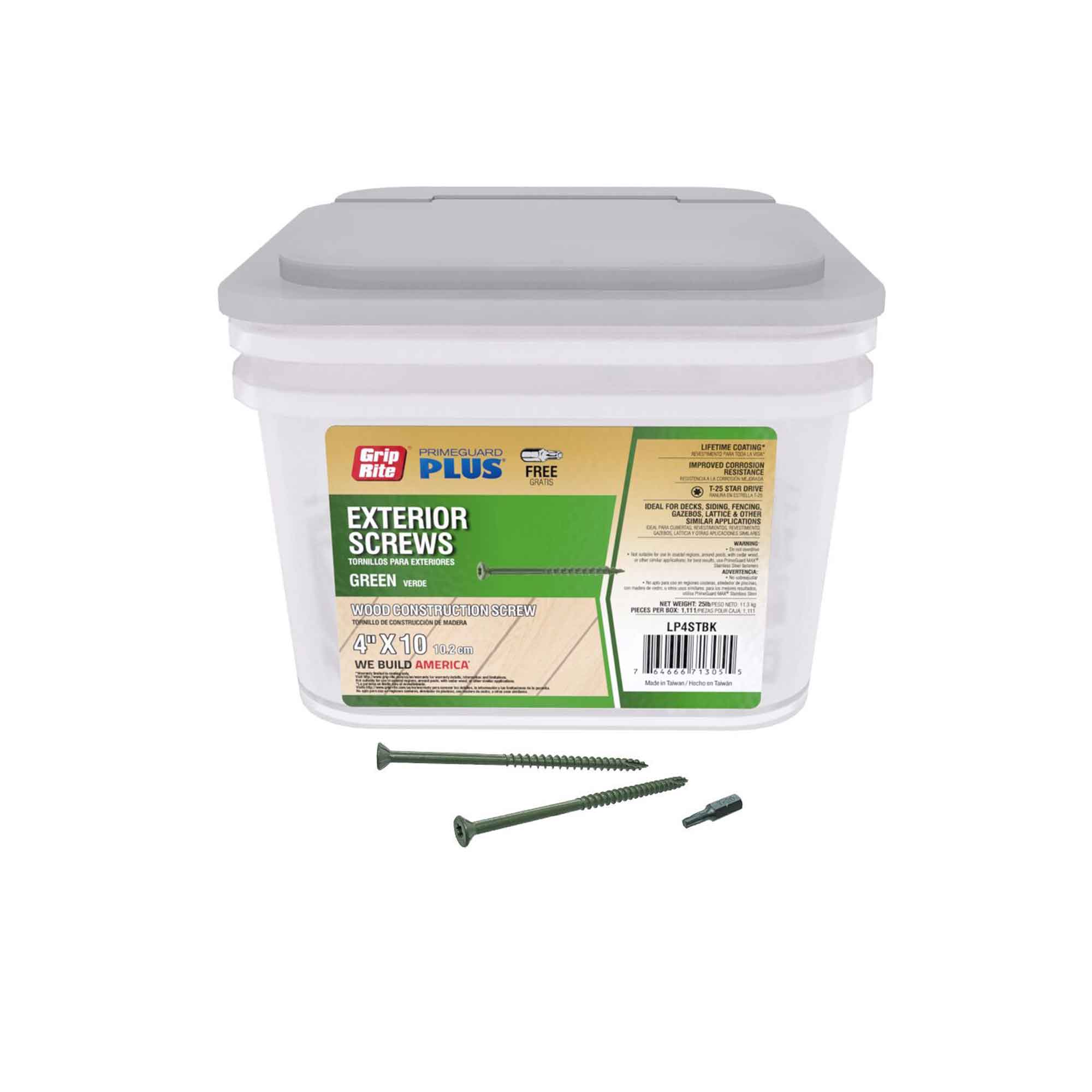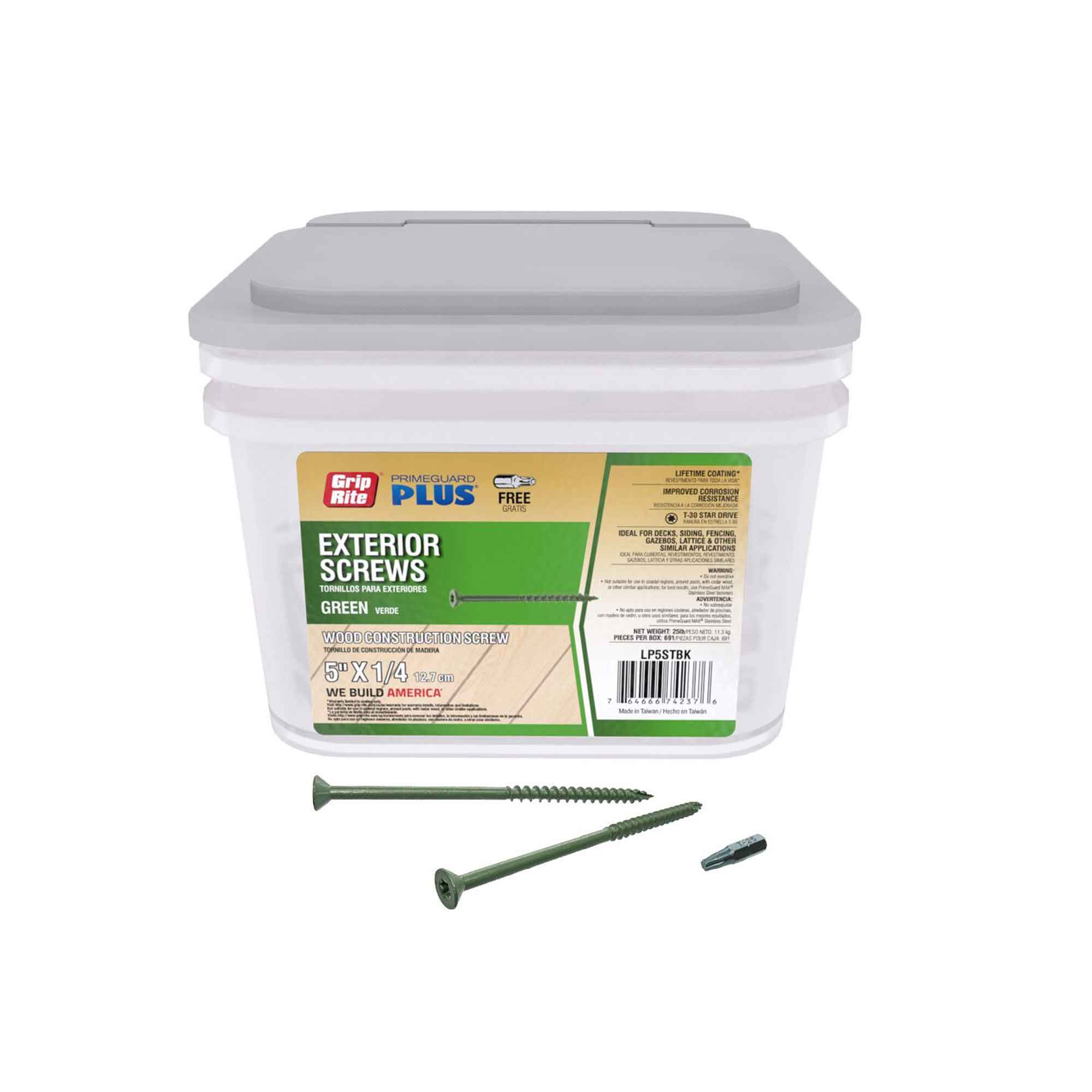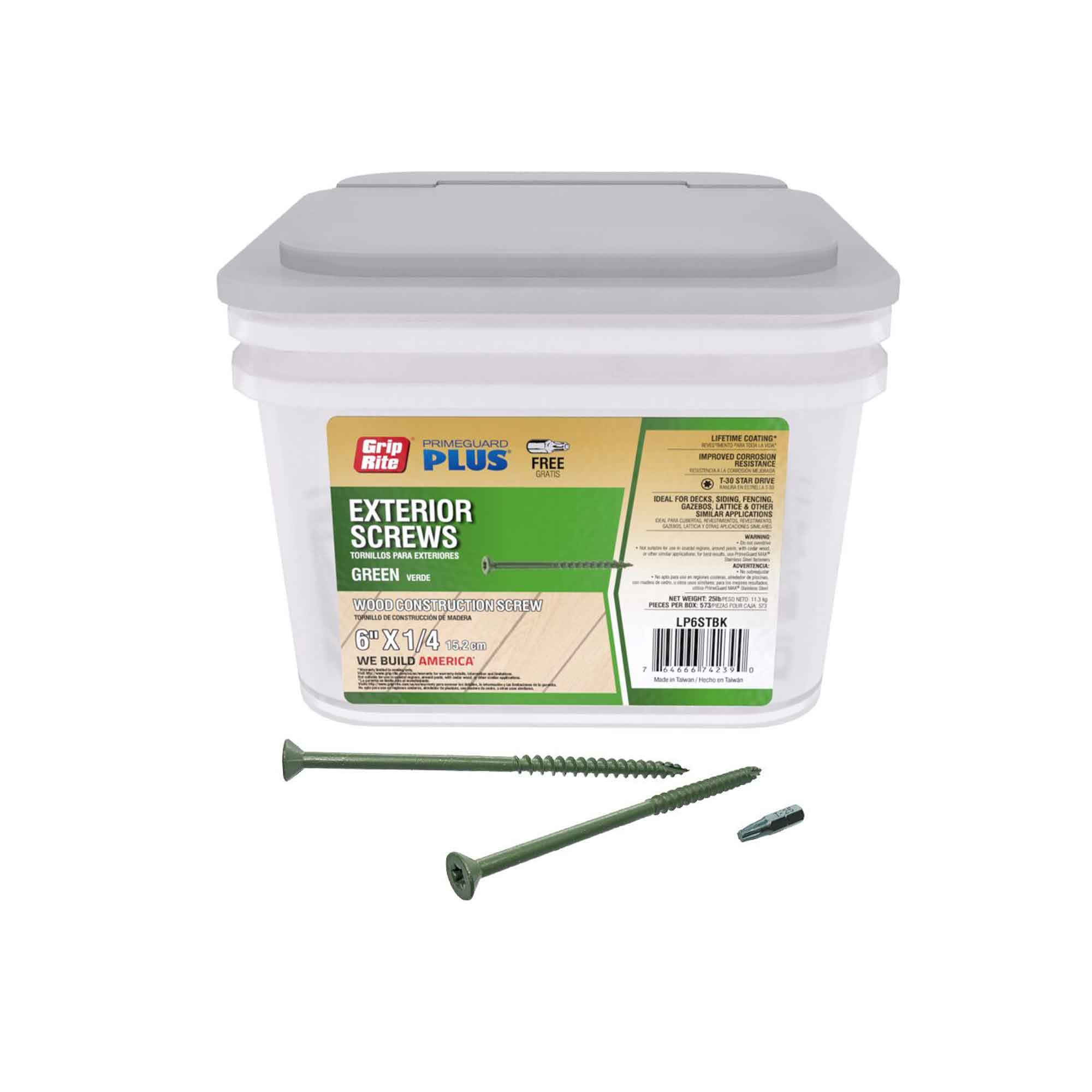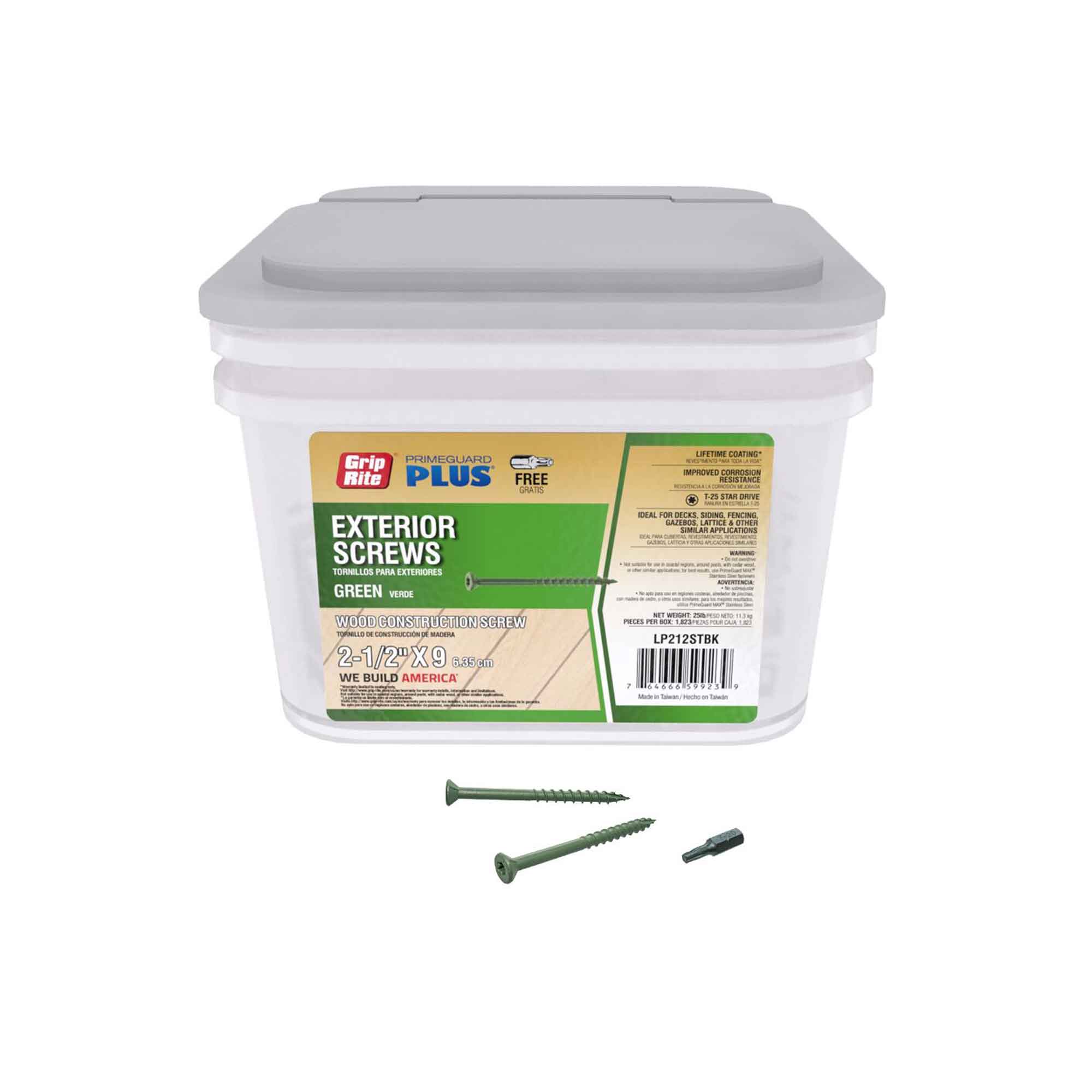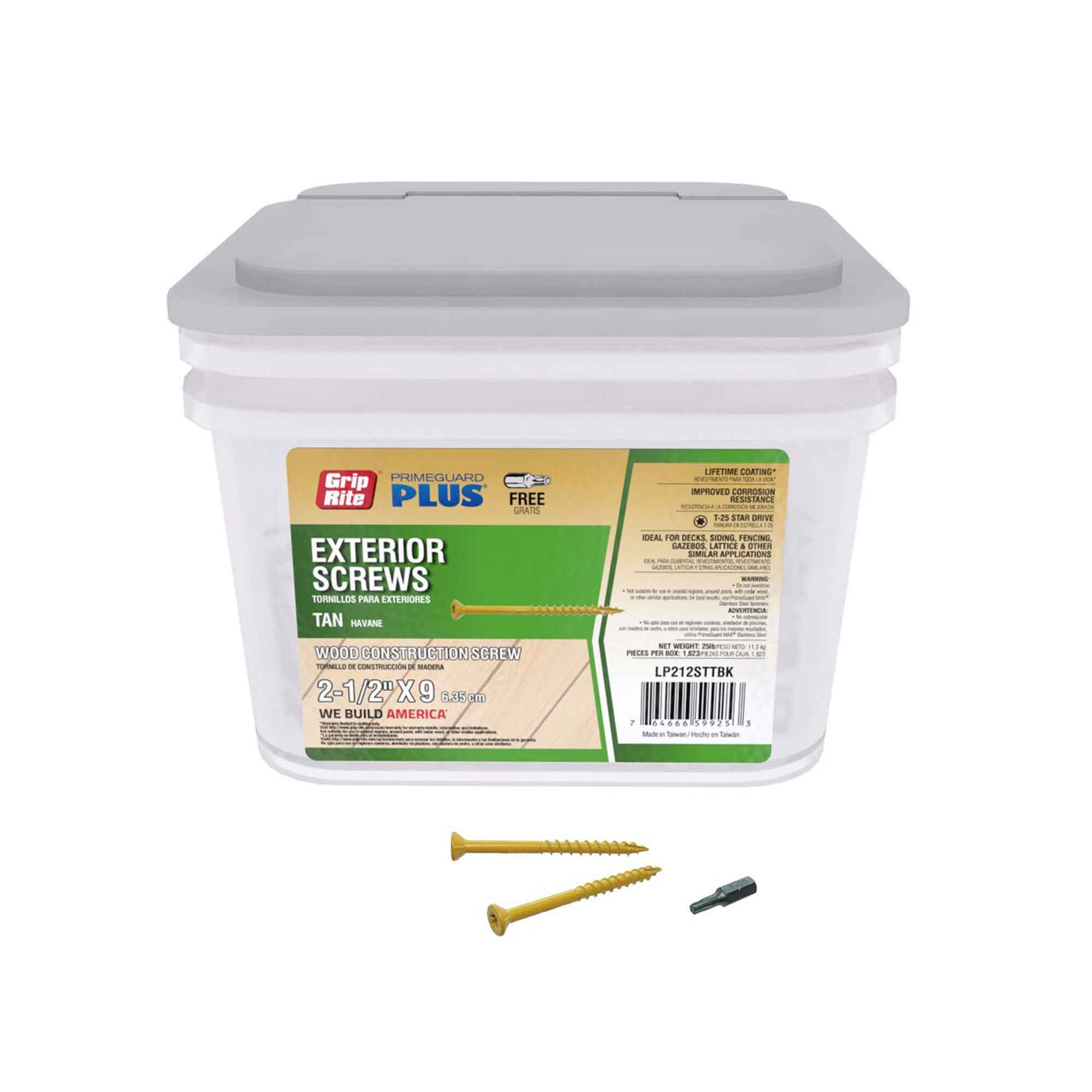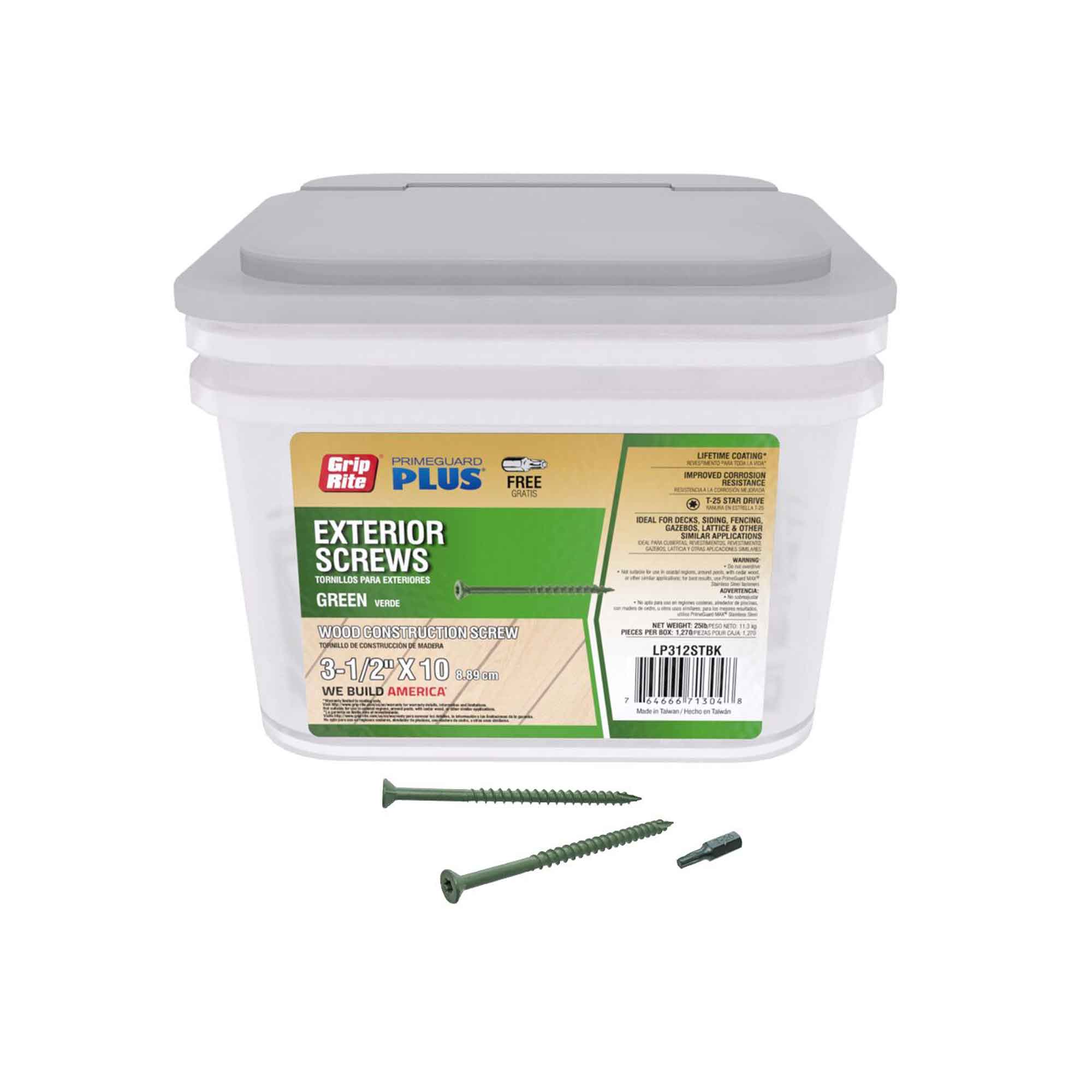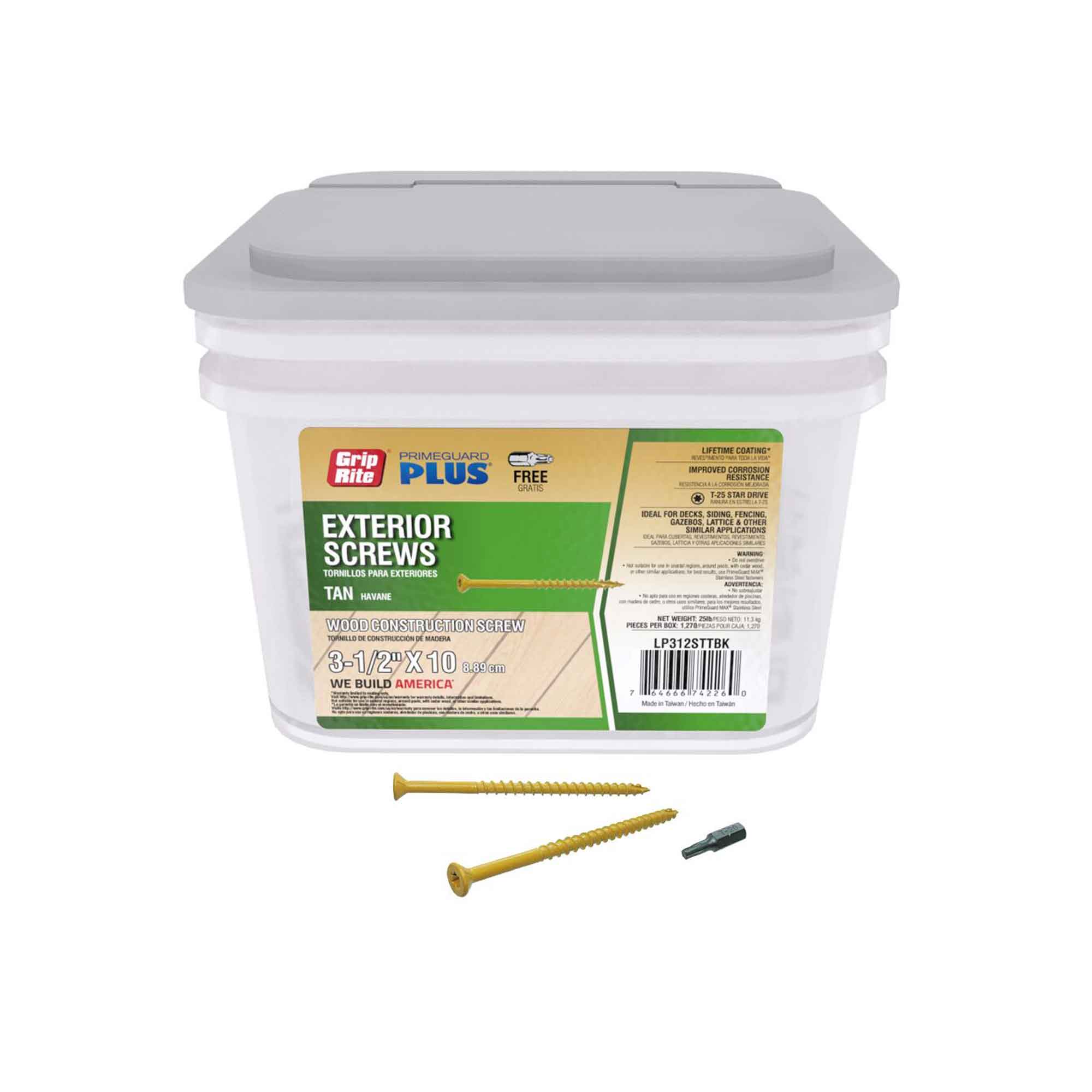 Primeguard Plus Exterior Coated Screws
Grip-Rite Exterior Coated Star Drive and Trim Head screws are engineered with our exclusive PrimeGuard Plus premium coating – guaranteed against rust and corrosion to prolong the beauty and durability of decks, siding, fencing, railing, and other outdoor projects.
Specifications
Grip-Rite Exterior Screws feature T25-T30 star drive heads to reduce cam outs when driving into your outdoor project.
Our T-20 star drive Exterior Trim Head Screws are the perfect solution for railing, siding, or anywhere a thinner shank and smaller head are desired.
Type 17 point tips on both screws reduce the need to pre-drill and help to keep the material from splitting.
Coarse threading pulls the substrates together for a solid, tight connection.
Available Part Numbers
L114ST5: 1-1/4″X8 PGP EXT SCR STAR DR GRN 5#
L158ST5: 1-5/8″x8 PGP EXT SCR STAR DR GRN 5# M
L2ST5: 2″x9 PGP EXT SCR STAR DR GRN 5# M
L212ST5: 2-1/2″x9 PGP EXT SCR STAR DR GRN 5# M
LP212STBK: 2-1/2″x9 PGP EXT SCR STAR DR GRN 25# BK
L3ST5: 3″x9 PGP EXT SCR STAR DR GRN 5# M
LP3STBK: 3″x9 PGP EXT SCR STAR DR GRN 25# BK
L312ST5: 3-1/2″x10 PGP EXT SCR STAR DR GRN 5# M
LP312STBK: 3-1/2″X10 PGP EXT SCR STAR DR GRN 25# BK
L4ST5: 4″X10 PGP EXT SCR STAR DR GRN 5#
LP4STBK: 4″X10 PGP EXT SCR STAR DR GRN 25# BK
LP5STBK: 5″x10 PGP EXT SCR STAR DR GRN 25# BK
LP6STBK: 6″x10 PGP EXT SCR STAR DR GRN 25# BK
L114STT5: 1-1/4″X8 PGP EXT SCR STAR DR TAN 5#
L158STT5: 1-5/8″X8 PGP EXT SCR STAR DR TAN 5# M
L2STT5: 2″X9 PGP EXT SCR STAR DR TAN 5# M
L212STT5: 2-1/2″X9 PGP EXT SCR STAR DR TAN 5# M
LP212STTBK: 2-1/2″X9 PGP EXT SCR STAR DR TAN 25# BK
L3STT5: 3″X9 PGP EXT SCR STAR DR TAN 5# M
LP3STTBK: 3″X9 PGP EXT SCR STAR DR TAN 25# BK
L312STT5: 3-1/2″X10 PGP EXT SCR STAR DR TAN 5#
LP312STTBK: 3-1/2″X10 PGP EXT SCR STAR DR TAN 25#BK
L4STT5: 4″X10 PGP EXT SCR STAR DR TAN 5#
LP4STTBK: 4″X10 PGP EXT SCR STAR DR TAN 25# BK
L158STHT5: 8X1-5/8 PGP T20 TRIM HD TAN T17 PT 5#
L214STHT5: 8X2-1/4 PGP T20 TRIM HD TAN T17 PT 5#
L3STHT5: 8X3 PGP T20 TRIM HD TAN T17 PT 5#