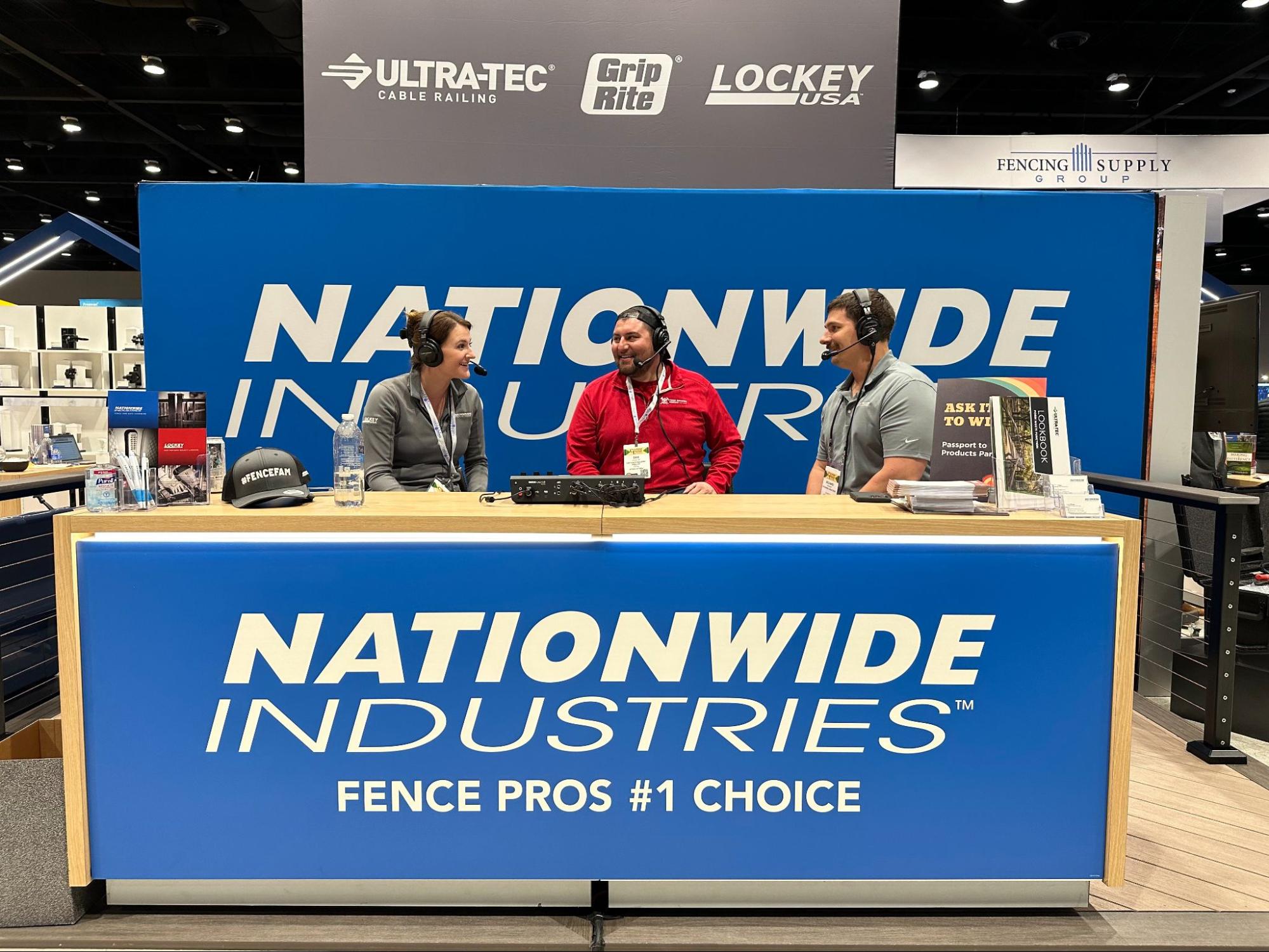 FENCETECH, the largest show in the fencing industry, was held in Oklahoma City from February 28 to March 3rd, 2023. As a proud member of the American Fence Association, we were excited to have an exhibit representing Nationwide Industries as well as Grip-Rite, LockeyUSA™ and Ultra-tec®.
Attendees experienced the first ever Nationwide
Industries Escape Booth at FENCETECH 2023
FENCETECH provided us with the chance to network with a number of talented individuals in our industry and showcase new product offerings! If you didn't get a chance to attend, here's the rundown from Nationwide Industries, Grip-Rite, LockeyUSA, and Ultra-Tec.
At the show, we launched three new products to our signature lines, all designed with professional installers in mind. These products feature simplified installation, saving you time and money.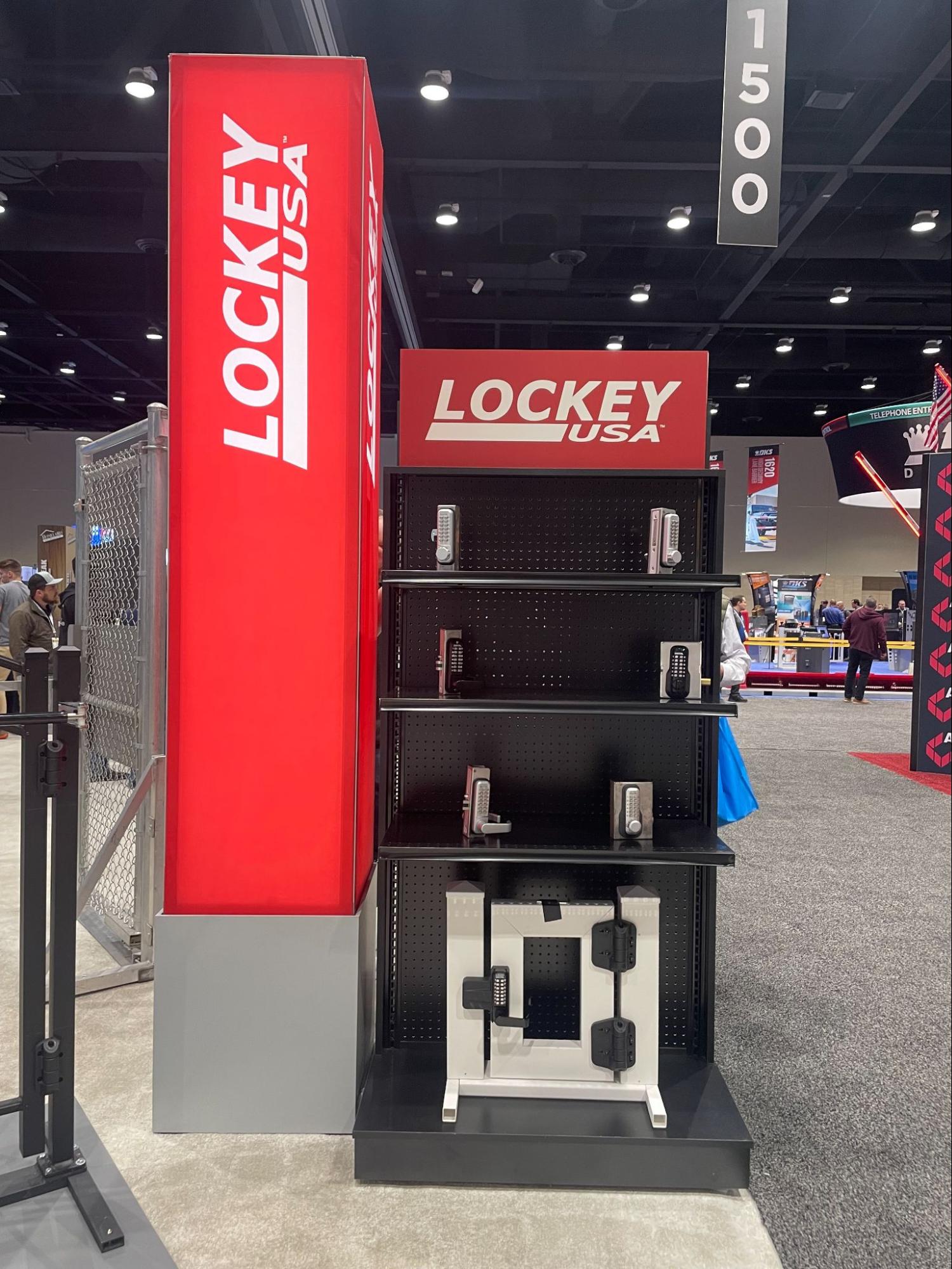 LockeyUSA also showcased two No-Weld Gate Boxes that we're excited about:
Ultra-Tec displayed Phosphor Bronze Cable and Fitting in our booth as well.
Aside from new products, we had the privilege of speaking to some industry leaders at our booth including "fence-fluencers" Joe Everest, Dan Wheeler and Nathan Downs. For anyone who missed this, head over to their social channels to see their FENCETECH content.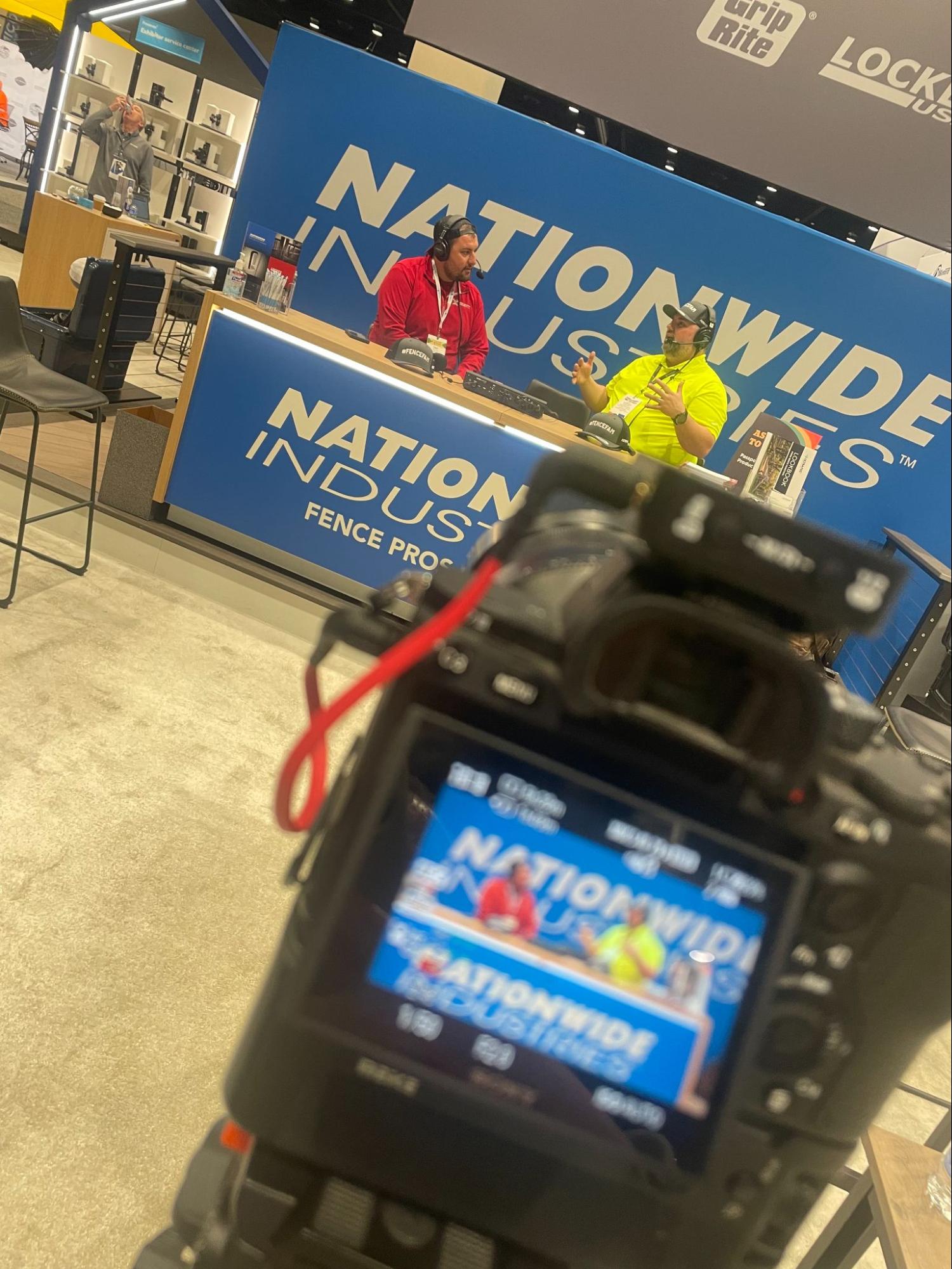 Joe Everest, The Fence Expert
Joe is a great resource for anyone in the industry looking for the latest fence installation methods or for people just starting out and who want to learn more about how to build a fence.
Dan Wheeler, pioneer of the fence industry's first podcast, The Fence Industry Podcast
Dan spoke to us about how to make your business more profitable and efficient in this challenging trade. As part of a second-generation family-owned fence company, Dan has a wealth of knowledge to share.
Nathan Downs, the host of Protecting Your Radius, Nathan has over 15 years of experience in the industry and now has his own fence and gate company. His podcast teaches the next generation of small business owners in the industry how to stay current with technology.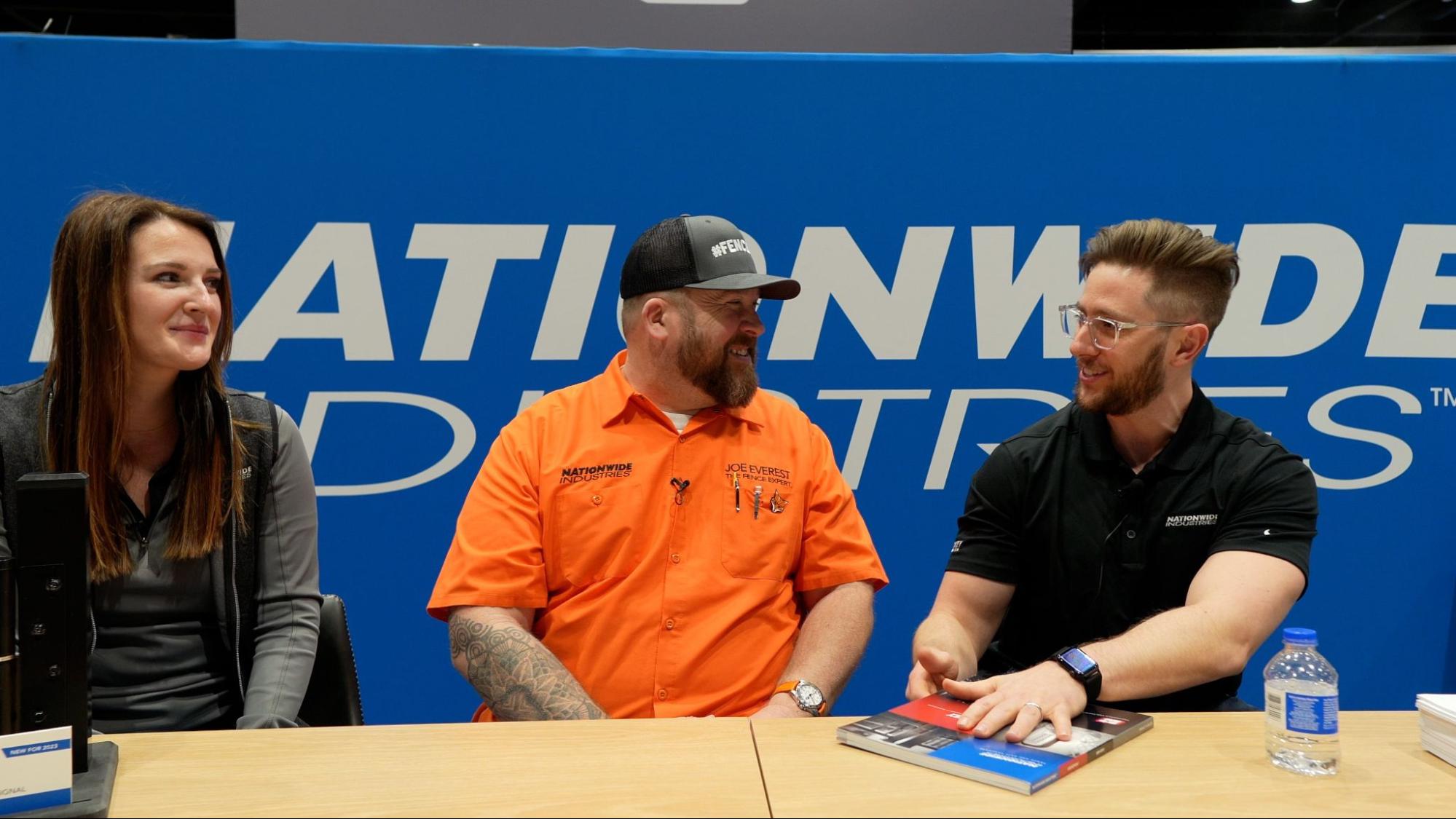 Joe Everest was the first person to go through our Wild West-themed escape room. Everyone had a lot of fun testing out the new products to find four numbers that were hidden throughout the room in order to put together the code and unlock the gate. Please tag us @nationwideindustries, in any photos you have — we'd love to see them.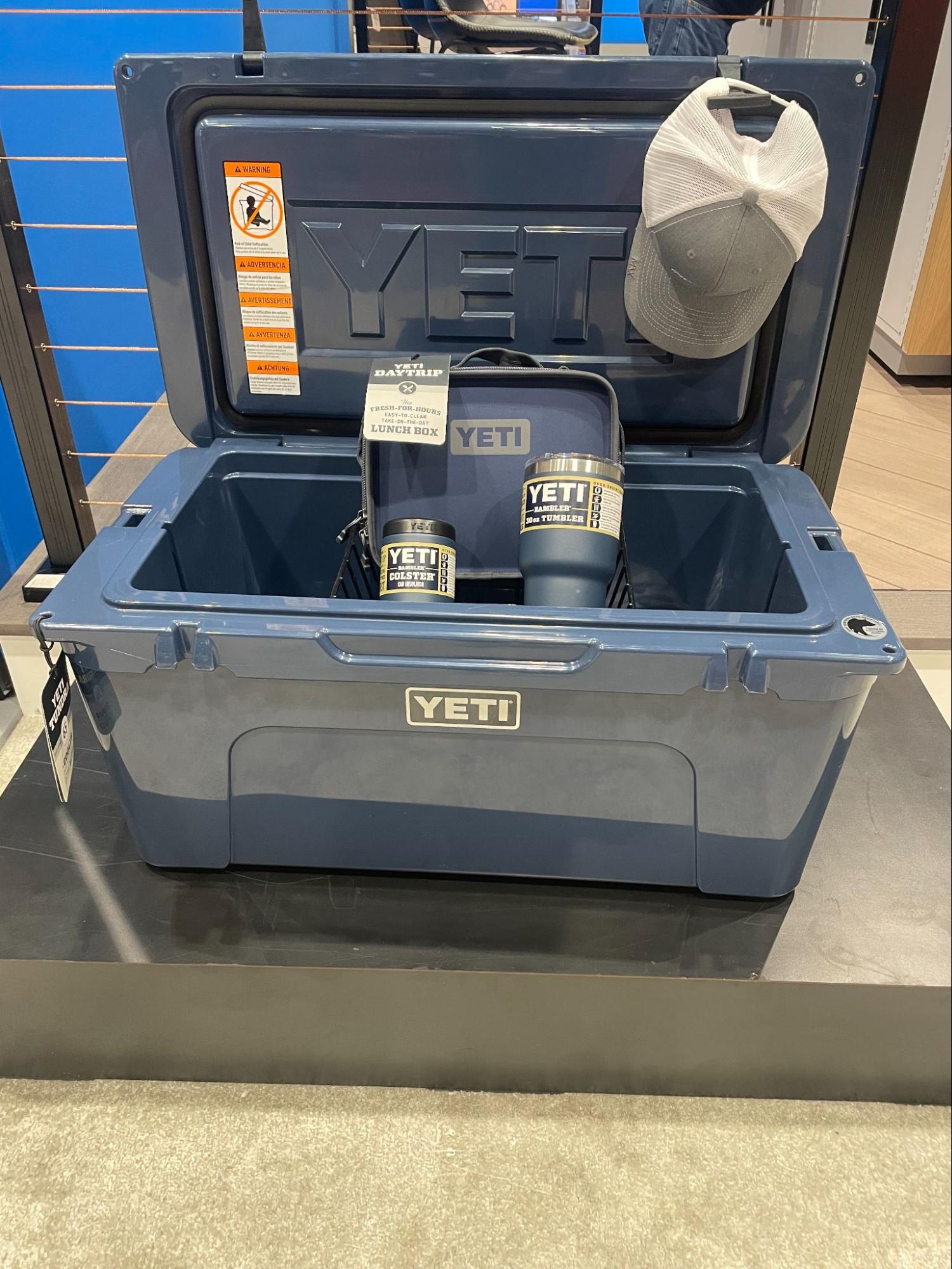 Our grand prize winner, Kim Dabel, beat over 150 people with the fastest time of 1 minute and 21 seconds. Enjoy your Yeti-Bundle grand prize, Kim!
We look forward to connecting with you at future shows!