A swimming pool is an excellent addition to a home. Great responsibility comes with pool ownership, including maintenance and safety. Whether a pool is used year-round or seasonally, upkeep is essential and ensures the surrounding area is well cared for, just as you would care for your loved ones. We have simple steps to get the pool season ready and straightforward and critical safety tips to consider around the pool.
The U.S. Consumer Product Safety Commission (CPSC) keeps updated pool safety resources and materials online for reference year-round and easy access. At Nationwide Industries, we stand behind these seven simple steps to help keep everyone safe, outlined below.
Adult Supervision: children should always be monitored when they're near any body of water — home or public pools, and local lakes and waterfront property. CPSC recommends designating a "Water Watcher" and that they are within arm's reach of children when they are in or near water to prevent accidents.
Proper Fence and Gate Hardware: fence height should be at least four to five feet tall, and gate hardware should be self-closing and self-latching. At Nationwide Industries, we recommend our CornerStone 2 heavy-duty self-closing fully adjustable hinge (C2H350F). Include our Keystone Traverse 400 locking latch from both sides (KTLRV400) with an option for reversible mounting on various post sizes. Be sure to check your local pool codes for specifics.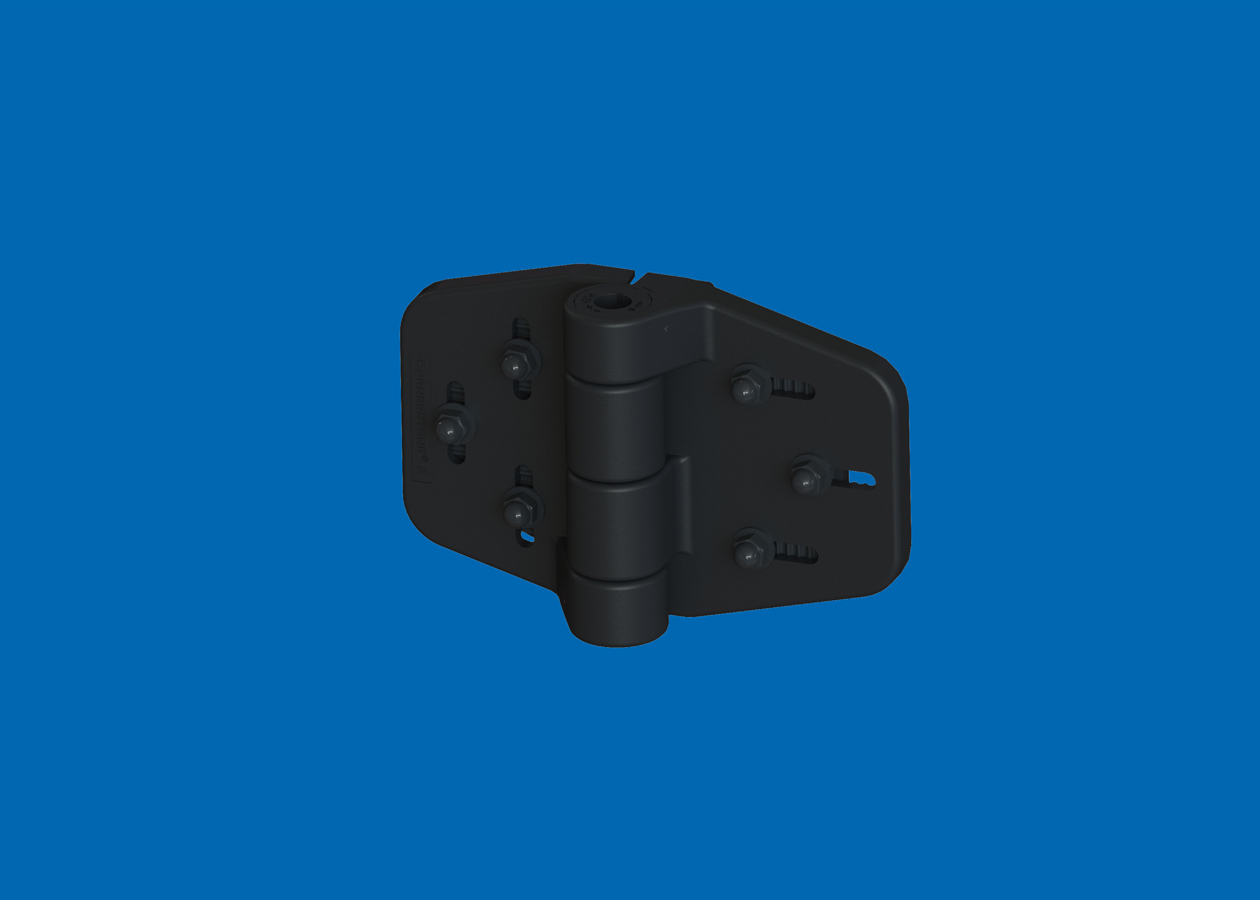 For more information on securing the backyard pool, read our in-depth blog on three safety tips, complete with a graphic aerial view of the pool protection solutions.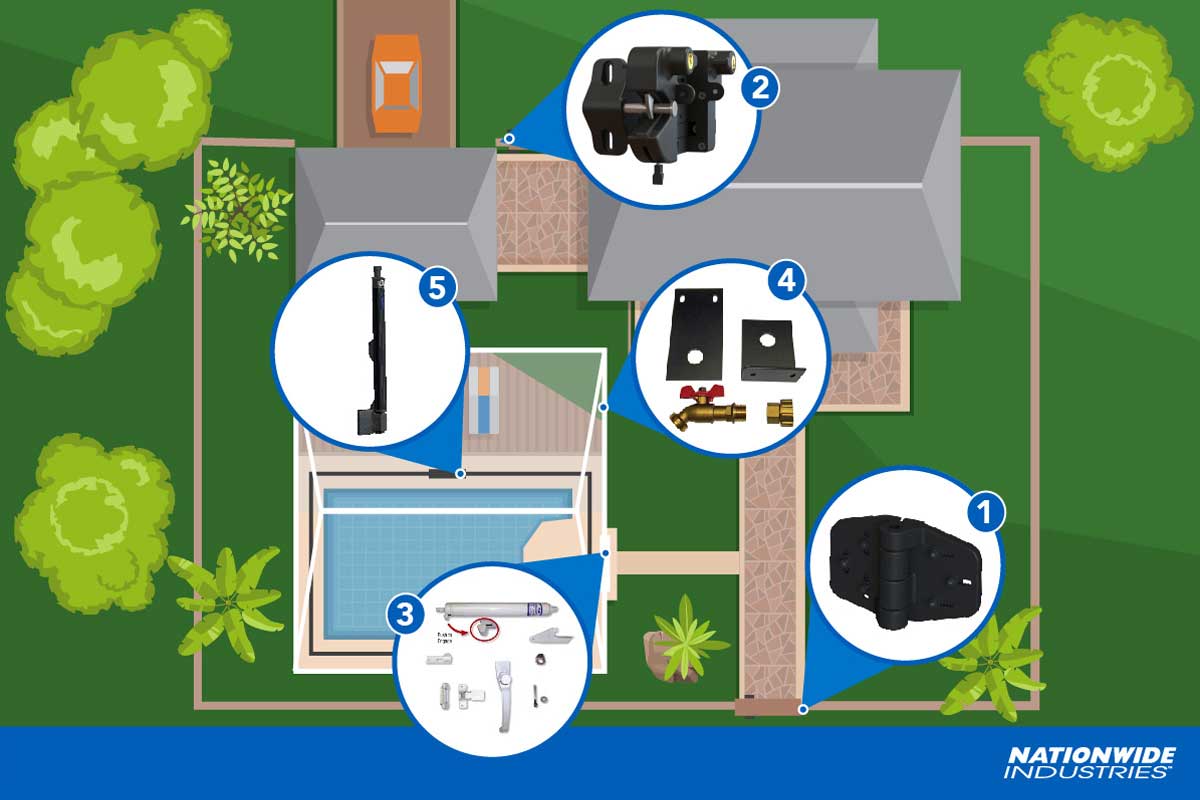 Pool and Spa Covers: invest in a pool cover tested to meet safety standards and strong enough to hold a child (or children). Choose a pool cover that works best for your use — daily or seasonal. Include a rigid cover and a locking mechanism on spas when not in use.
Alarms: install alarms on doors and gates leading to the pool or waterfront property. There are also pool alarms set in the water, designed to alert you when something falls in the water.
Drain Covers: safety drain covers help ensure that any piece of loose clothing straps, hair, or even jewelry are not suctioned into the drain which could trap an individual at the bottom of the pool.
Swim Lessons: drowning is a leading cause of accidental death among children ages one to four years old. It should go without saying that if you have a pool, enroll the family in swim lessons. Ask your pediatrician and local public pool or YMCA for assistance if you're unsure of where to go. ISR is another great resource to ensure young children know what to do in a survival situation.
Learn CPR: learning CPR and keeping up to date on this critical safety skill (both for water and other lifesaving incidents) is always a good idea. It's an essential skill for all young and mature adults. Contact the local American Red Cross to learn more and find a class near you.
Owning a pool offers endless fun and a great place to relax on a warm sunny day. Taking steps to learn the responsibility of owning a pool will become second nature, allowing years of enjoyment.
To learn more about creating a safer pool environment, visit our Pool Safety site for important tips and resources.